Cameron McKay (known online as Fitz or GoodGuyFitz) is a New Zealand YouTuber known for his humorous gaming videos. Fitz started by posting normal Let's Play videos on his channel. He played CS: GO, DayZ, H1Z1, and Battlefield. In an attempt to stand out from the crowd of gaming YouTubers, Fitz incorporated humor into his content.
The move worked, and despite posting sporadically over the past couple of years, Fitz has an impressive 5.55 million subscribers on his main channel and 2.52 million subscribers on his second channel. Fitz has seen a drop-off in number of views, but he remains a popular figure in the gaming community.
This piece will look at Fitz's sexuality, scandals, and career. Fitz is not gay.
Fitz recently claimed that he is gay on the Misfits podcast, but fans brushed it off as a joke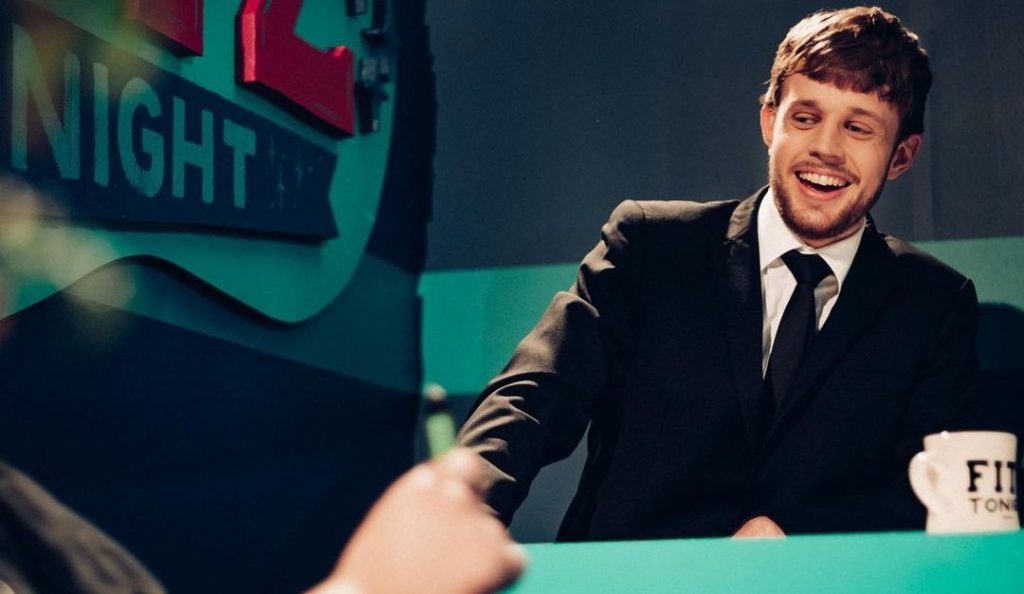 Members of the Misfits Podcast recently caused a stir when they uploaded a video titled How Fitz Realized He is Gay. Fitz co-hosts the podcast alongside several of his friends in Melbourne, Australia.
In the clip, Fitz narrated a story of how he found meaning in life and himself by comparing an apple and an orange while shopping in a supermarket. Then out of blue, he said, "And, that's when I realized that I'm gay." Fitz's fellow podcasters greeted his revelation with applause.
If it were any other YouTuber making such a declaration, we would take it more seriously. However, Fitz's revelation is more than likely a joke. The Misfit podcasters are masters of improve comedy. They can come up with hilarious content on a whim.
Despite appearing serious, Misfit's fans couldn't help but notice the sarcasm in Fitz's voice as he detailed his life-altering moment in the aisle of a supermarket. In all probability, Fitz is not gay.
YouTuber CallMeCarson accused his ex-girlfriend Katerino of cheating on him with Fitz
Rumors of a rift between Carson and Fitz started after Carson unfollowed Fitz on social media. A Reddit user then speculated that Carson's girlfriend cheated on him with Fitz. Carson confirmed the allegation by writing, 'ding ding ding, we have a winner.' However, other users brushed off Carson's comment as an April Fool's joke.
To their surprise, Carson denied that he was joking. In other replies, Carson talked about his battle with depression and agreement with Kate against spreading false rumors. He then asked his followers to be kind to Kate and Fitz and announced that he would be taking a break from social media.
"I am sorry Carson," Fitz apologized via a tweet posted on 15th April 2020. "I hurt you, and I wasn't a good friend. I can only hope that someday you will forgive me. I regret what I did, and I regret where we are." Kate reacted via a YouTube video in which she claimed that mental illness made her feel lost and confused during her relationship with Carson.
On 15th February 2020, Carson posted a lengthy message on Twitlonger apologizing for publicizing the matter. He wrote: "I want to admit my own faults in this situation as I am guilty of things here as well. To Kate and Fitz: I'm sorry for all the pain I've caused you, and I'm sorry for putting your private lives on display for the world. It was the wrong decision and I apologize. You did wrong, but you didn't deserve your careers jeopardized."
On his return to streaming in late April 2020, Carson appeared to mock Kate's excuse for cheating on him. His opinion aligned with most of his fans who chastised Kate for using mental health as 'crutch.'
Anything4views later claimed that Fitz, Carson, and Kate made up their feud
In January 2021, Chad (also known as Anything4views) claimed that Fitz, Carson, and Kate made up their feud. He claimed that the entire situation was fake and that Carson had no qualms with Kate and Fitz being together. Some Redditors supported his views by alleging that Carson and Kate never dated.
None of the parties involved reacted; therefore, it's likely that Chad made the comments to gain publicity. It's no surprise that his Twitter bio reads: "Don't take anything I say or do seriously, I'm just here for a good time."
Fitz takes regular breaks from streaming to focus on his mental health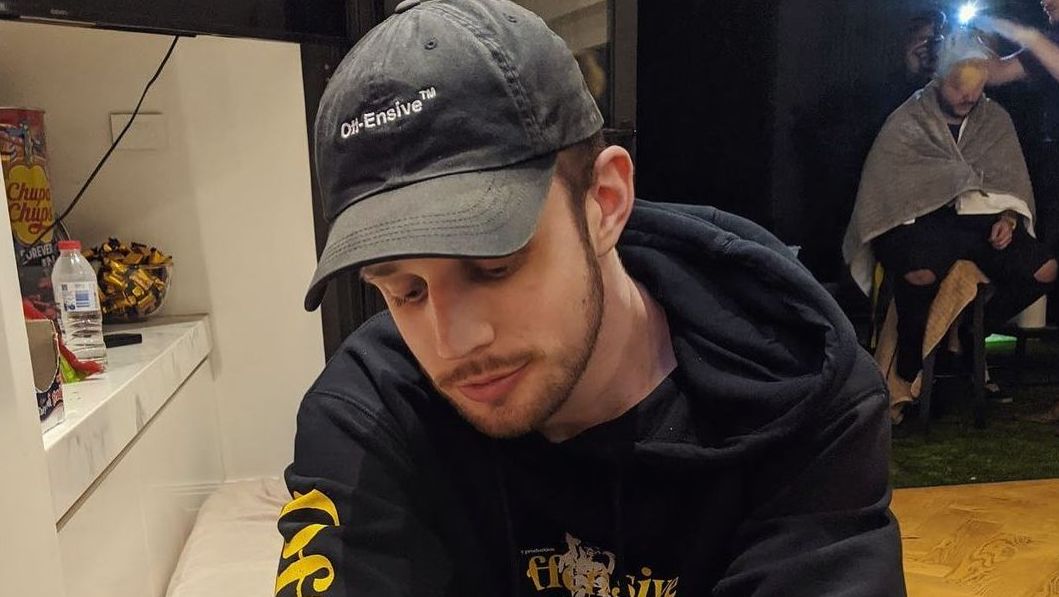 Cameron McKay was born on 18th September 1996. He started posting videos on YouTube in January 2014 as a hobby. Shortly after joining college, Fitz decided to drop out for a year so he could get a job and focus more on YouTube. He still saw content creation as a hobby, but after putting extra effort into it, it became his source of livelihood. Fitz stated in an interview with Splur:
"I never left university with the mentality that no matter what I'm going to be a big YouTuber. I knew I wasn't enjoying university and I knew that taking a year of to get some work experience wouldn't harm me in any way. It would allow me more time to work on YouTube and it would allow me to move out of my parent's house and be more independent. It would allow me to support YouTube as a hobby, even if it didn't work out."
Thankfully, YouTube worked out for Fitz. Through creating original content and collaborating with established YouTubers, Fitz became a force to reckon with in the online gaming world. Unlike other YouTube gamers who churn out content regularly, Fitz has taken a laid-back approach, choosing instead to create content when he wants to rather than because he has to.
Fitz's videos are few and far between because he takes plenty of time away from YouTube to focus on his mental health. YouTube has brought him success, but he doesn't want his life to be dominated by it. He explained:
"A healthy mental state and a positive outlook on how your life is going makes a world of difference. Otherwise, you are going to start playing it up and faking it, which is exactly the position I don't ever want to find myself in… I find that separating myself for a little bit, even if it is just a day not thinking about YouTube, not thinking about hitting that record button and being funny. And just kind of going back to how you live life or play games before YouTube."
---