The TikTok community is mourning yet another tragedy following the death of popular content creator Rochelle Hager (username roeurboat3). Hager shared all sorts of videos on her channel, including dances and hilarious hot sauce taste testing videos. She also opened up about her personal life and engaged her followers in LGBTQ+ conversations.
Hager's TikTok following has risen to over 150K following news of her death. She often featured her partner Brittanie Lynn in her TikTok videos. So far, Brittanie has close to 300K followers on TikTok.
Rochelle died instantly after a falling branch hit her moving car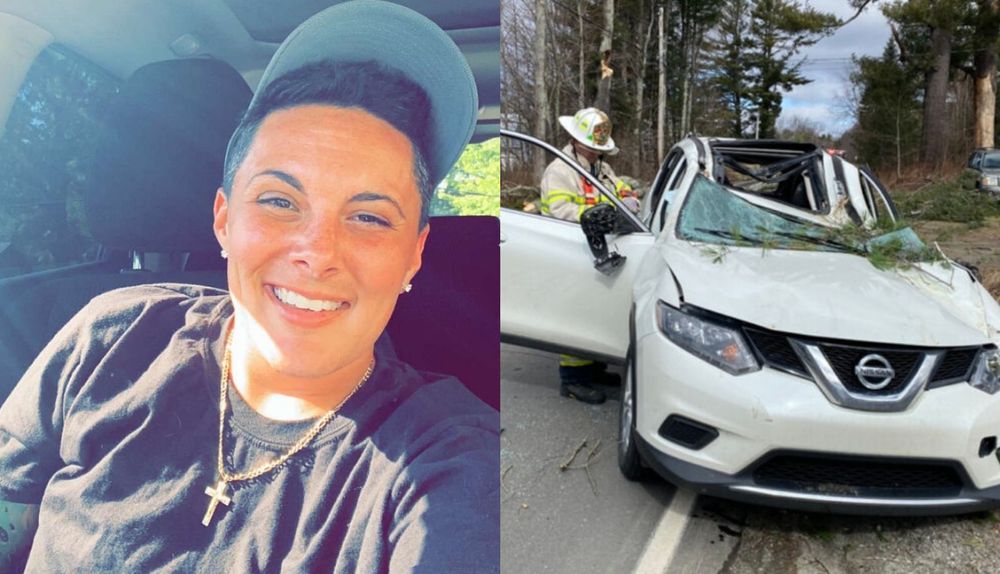 Rochelle Hager died aged 31 after a tree branch hit her car as she was driving in Farmington, Maine. Gusty winds in the area brought down part of a pine tree causing large branches to fall on the road. One of the branches landed on the driver's side of Hager's Nissan Rogue.
Hager died instantly and was pronounced dead by first responders at the scene at around 10 a.m. Farmington Police Chief Kenneth Charles confirmed that Hager was the sole occupant of the car. He also referred to the incident as 'tragic and unique'.
Rochelle's partner Brittanie was on the phone with Hager when the accident happened. A day after the accident, Brittanie shared an emotional video thanking fans for their support and affirming that Hager felt no pain in death. She said:
"A lot of you guys have been asking what happened and I wasn't ready to talk about it. It's still new. But I did go get stuff out of the car today and now that has happened… she was driving and we were having a windstorm and a tree fell on her car. She wasn't in pain. She died instantly. I heard the crash and then there was nothing."
Rochelle and Brittanie were set to wed in October 2021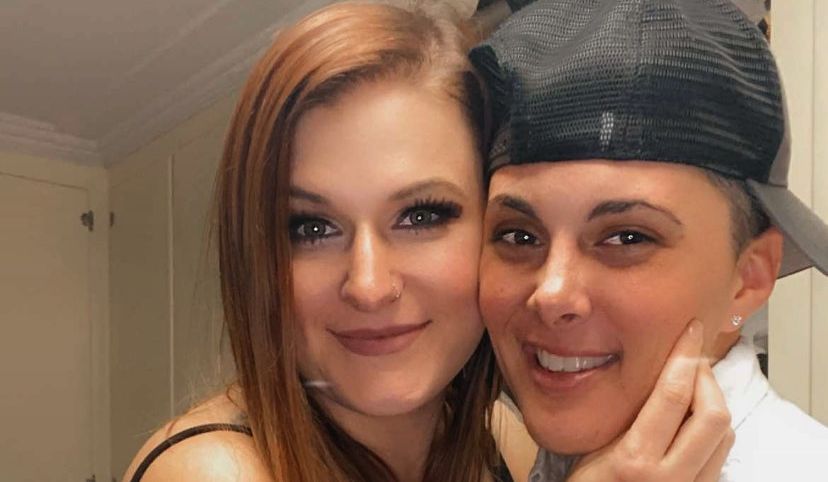 Rochelle and Brittanie met in June 2020 and embarked on a whirlwind romance. Lynn revealed that Hager had proposed via a 21st December 2020 video, and on Valentine's Day 2021, she commented that it was '244 days until I steal your last name' on a post by Hager.
Lynn told Central Maine that the couple had planned to wed in October. "We were getting married Oct. 16 – we had already gotten the venue and photographer and everything," Brittanie said. "We had a following on TikTok, and she was all about positivity and making people laugh. She was that kind of person. She was my son's best friend."
An outpouring of love and support flooded Brittanie's TikTok page as fans urged her to stay strong in tragic times. "We need you, please just come home," Brittanie captioned a late March Instagram post. "I can't do life without you."
Per Lynn, Hager grew up in Florida, but her parents live in Pennsylvania. Preparations for a celebration of life for Hager in Pittsburgh, Pennsylvania, are underway. Another celebration may happen in Florida, where Hager has more relatives and friends.
---