Plastique Tiara is a drag queen who participated in season 11 of RuPaul's Drag Race. He was the youngest contestant on the show, and he emerged 8th. Tiara was the most popular contestant on social media before the series started. His participation earned him more popularity, and he now has a following of 1.6 million on Instagram and 2.9 million followers on TikTok. 
Tiara's current focus is modeling and advancing his music career. This piece will look at Plastique's family, his relationships, his career, and his identity.
He grew up in a conservative household but his parents have become more accepting of him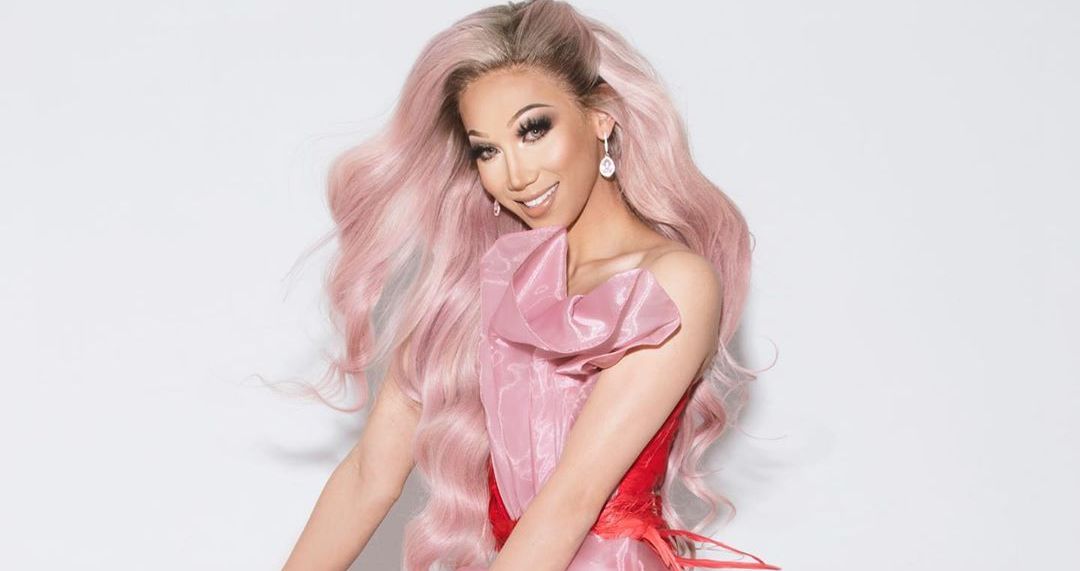 Plastique Tiara (real name Duc Tran) was born and raised in Vietnam. He grew up in a conservative household that shielded him from the LGBTQ+ community. Tiara told The Hollywood Reporter that he didn't know what being gay was until he moved to America. Tiara's family settled in Dallas, and he began to explore drag.
Tiara's family found it hard to accept his new passion; a fact that Tiara tearfully explained during an episode of RuPaul's Drag Race. However, with time, his parents and extended family became more accepting of him. He told MTV:
"I guess you could say that they are tolerating it, but still not accepting it. Which is fine with me for now. They've come such a long way from when I first started drag. They thought I was, like, prostituting myself at the club because they didn't really understand the concept… I think it's more tolerable now. I'm like, Oh, okay – they just view it as a job for me."
While Tiara's family failed to embrace who he was, fellow drag queens took him in and showered him with love. He is particularly grateful to his drag mother, Alyssa Edwards. Alyssa showed Tiara how to succeed as a drag queen, and she gave him the motivation to participate in RuPaul's Drag Race. Tiara told Washington Blade:
"Alyssa is a person that I'm very grateful to have in my life. She has always been there for me even from when I was a baby queen. She always reminded me that I was a star. Every time I see her she's like, "You're a star. You need to know that." So going into "Drag Race" she always told me to have fun."
He was in a relationship with a boy named Tim Kim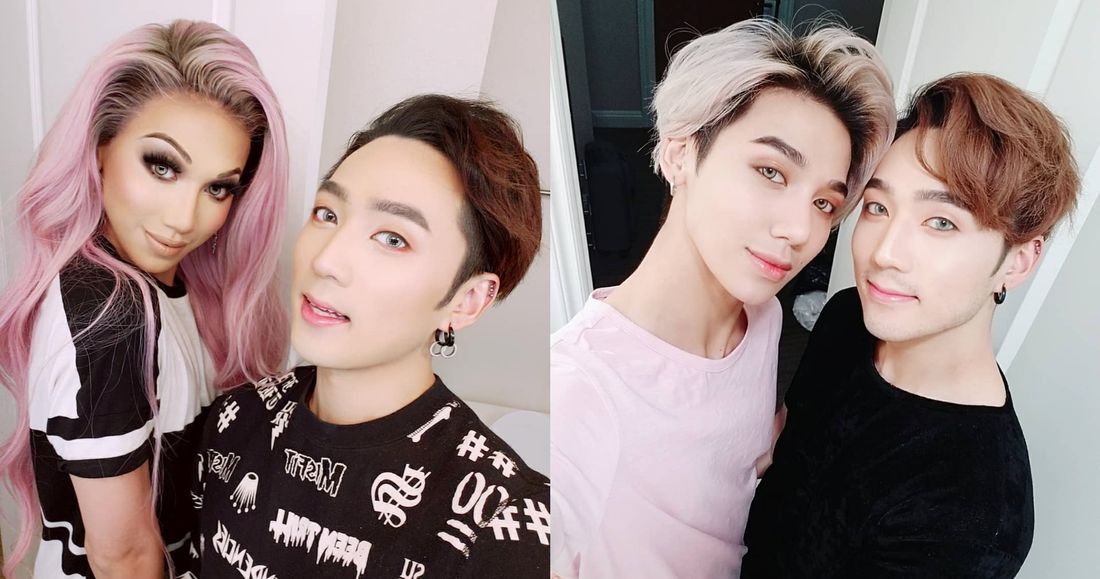 Plastique was in a relationship with professional hairdresser Tim Kim.
Tim and Plastique had a public relationship, but their social media posts together have dried up. Plastique hasn't confirmed a breakup, but we suspect that the pair are no longer together.
Tiara learnt how to be a drag queen through social media
Plastique identifies as part of the new generation of drag that learned its craft via social media. In the past, drag queens had to learn their art from existing queens in clubs. Now, everything that one needs to be a drag queen is on social media. Tiara told The Hollywood Reporter:
"Back in the day, if you wanted to see a drag queen, if you wanted to see a queen do their makeup, you had to go through the system. You had to go to the club, see them perform and somehow manage to get backstage to see where all the magic took place. Now, a lot of magic is right here on social media."
Tiara is one of the most popular queens on social media. He admits that internet popularity has helped his career, but it has also brought him a lot of negativity. Tiara refers to social media as a double-edged sword that can hurt you if you are not careful. He said:
"The good thing about it is that everyone has a platform out of nothing. You can build your audience and reach people out there who aspire to be like you or aspire to learn something from you. Sometimes it can be too much I feel with all the negative comments, but you've got to just let the good outweigh the bad."
He is comfortable with his identity in drag and out of drag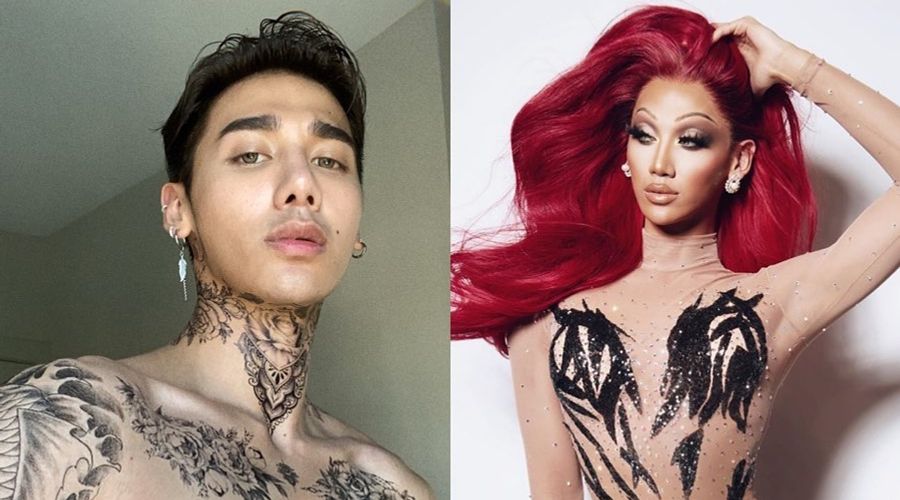 One of the things that attracted Tiara to drag was the drag's ability to create a new identity. He could create someone that he defined for himself. "You get to create this whole new face, a whole new persona and you can do whatever you want," he told The Hollywood Reporter. Tiara felt comfortable in his drag persona, but after some time, he felt that also he needed to embrace his identity out of drag. He continued:
"But Plastique really helped Duc become more confident in myself because when I put way too much effort into Plastique, Duc is not getting any love. So, I learned to equal everything out and give myself more love to myself when I'm out of drag."
Plastique's appreciation for himself in and out of drag is on full show on his social media pages. When Tiara is in drag, he identifies as a 'biological woman.' He admits that he is far from a biological woman, but appreciates that part of drag is becoming who you want to be. He said:
"You can be who you want to be. What defines a biological woman and what defines a biological man? If you define yourself a certain way, nobody can deny it."
Tiara's love for performance inspired him to try out music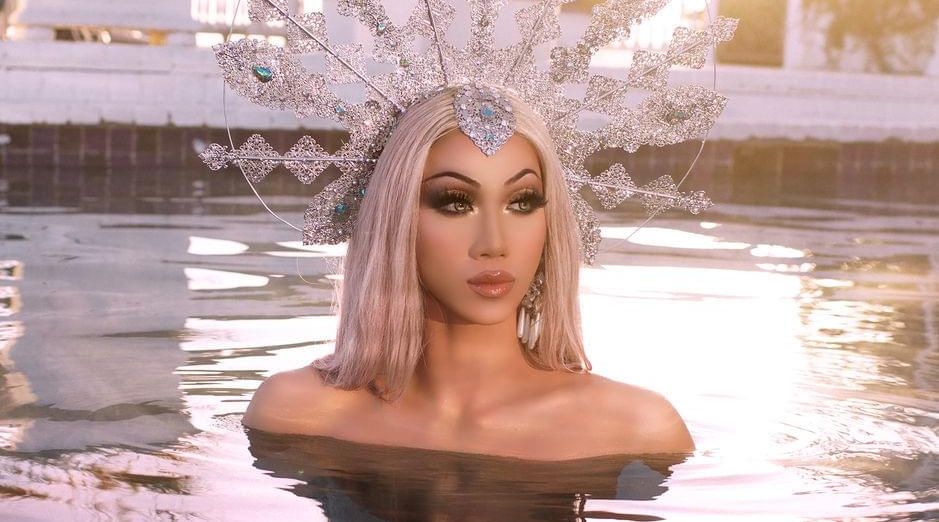 After Tiara's elimination from Drag Race, he archived his Instagram photos and seemed to disappear from social media. There was a collective sigh of relief among his loyal fan base when it turned out that he'd archived his photos in anticipation of the release of his debut single, Irresistible. 
Tiara told Paper Magazine that although he wasn't a trained vocalist, his love for performance inspired him to try out music. He said:
"I was like, 'I just want to do something with music, even if I don't have the best voice, I still want to do something.' Musicality is in my blood, I guess. I love to perform. I was like, 'I just want to do something, even if I sound like a chipmunk on steroids."
---