Jesse Wesley Williams is an American actor and producer known for playing Dr. Jackson Avery on the ABC series Grey's Anatomy. In 2005, Williams started studying acting and was chosen by ABC to participate in the New York Actors Showcase. His participation opened doors for him as, a year later, he made his first on-screen appearance in an episode of Law & Order.
Several minor appearances followed before he appeared as surgical resident Jackson Avery in Grey's Anatomy. In June 2010, the showrunners announced that Jesse would be a series regular starting in season seven. Jesse exited the show in May 2021, with his final episode airing on 20th May.
Jesse followed his parents into teaching before he became an actor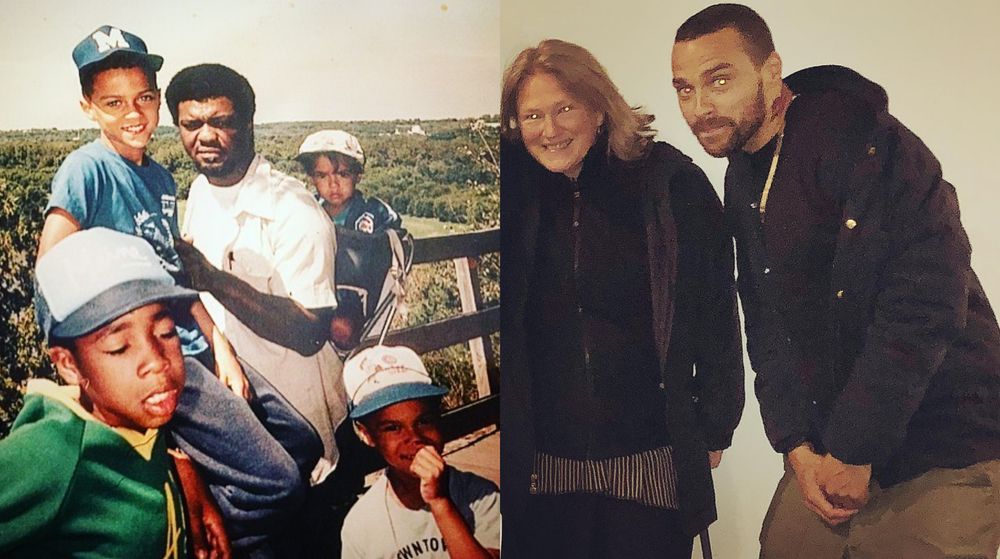 Jesse Williams was born on 5th August 1980 in Chicago, Illinois, to Johanna Chase, a professional potter, and Reginald Williams. Jesse's mother is Swedish, and his father is African American. Williams grew up alongside two younger brothers who specialize in visual arts.
Williams' mother was a potter, and his father was a factory worker, but they both ended up teaching. They inspired Jesse to take up the teaching profession. He told GlobalGrind:
"Since I was a public school teacher, I have a big background in education and it means a lot to me. My father is a teacher. My mother is a teacher. And they came to teaching after I was in high school. My mother was an artist and ceramicist. My father was a factory worker who put himself through Harvard while I was in high school."
Jesse's father's love for history inspired his passion for history and activism
The highlight of the 2016 BET Awards was Jesse Williams' impassioned speech on civil rights and police brutality, and black culture as he received the Humanitarian Award. BET handed Jesse the award in celebration of his activism efforts.
Jesse's activism sprouted from his love of history – a love for history he inherited from his father. He told Daily Express:
"My father's family is from Willacoochee, Ga., and my dad is a history nut. His ancestors were slaves and part Seminole, so I learned a great deal about my historical experience from home. I learned quite a bit about slavery and the years after that."
Jesse graduated with a double major in African American Studies and Film and Media Arts from Temple University. He went on to teach English, American Studies, African Studies in high school for six years. "I've always been obsessed with history and taught history," he told Essence magazine.
His switch into acting and subsequent stardom gave him the platform to engage in activism. Jesse is an outspoken advocate of the Black Lives Matter movement and has participated in innumerable projects championing for Black rights. Jesse told The Guardian that being biracial, he is in the perfect position to push for racial equality. He explained:
"I have access to rooms and information. I am white and I am also black. I am invisible man in a lot of these scenarios. I know how white people talk about black people. I know how black people talk about white folks. I know I am there and everyone speaks honestly around me."
---