Terry Crews is an American actor and comedian who rose to fame for his role as Julius Rock in Everybody Hates Chris. Crews turned to acting after failing to make it as a football player in the NFL. When he travelled to Los Angeles, he planned to participate in the film industry, but didn't believe he could make it as actor.
Despite having no training as an actor, Crews managed to secure roles. His most famous roles so far include Terry Jeffords in Brooklyn Nine-Nine and Hale Caesar in the Expendables film series. In 2019, he began hosting American's Got Talent. He also hosted the U.S. version of Who Wants to Be a Millionaire.
Rebecca King-Crews is almost always by Terry's side. This piece will detail Rebecca's up and down marriage to Crews and how she plans to reignite her performance career.
Terry worried that Rebecca would friend zone him because he was too nice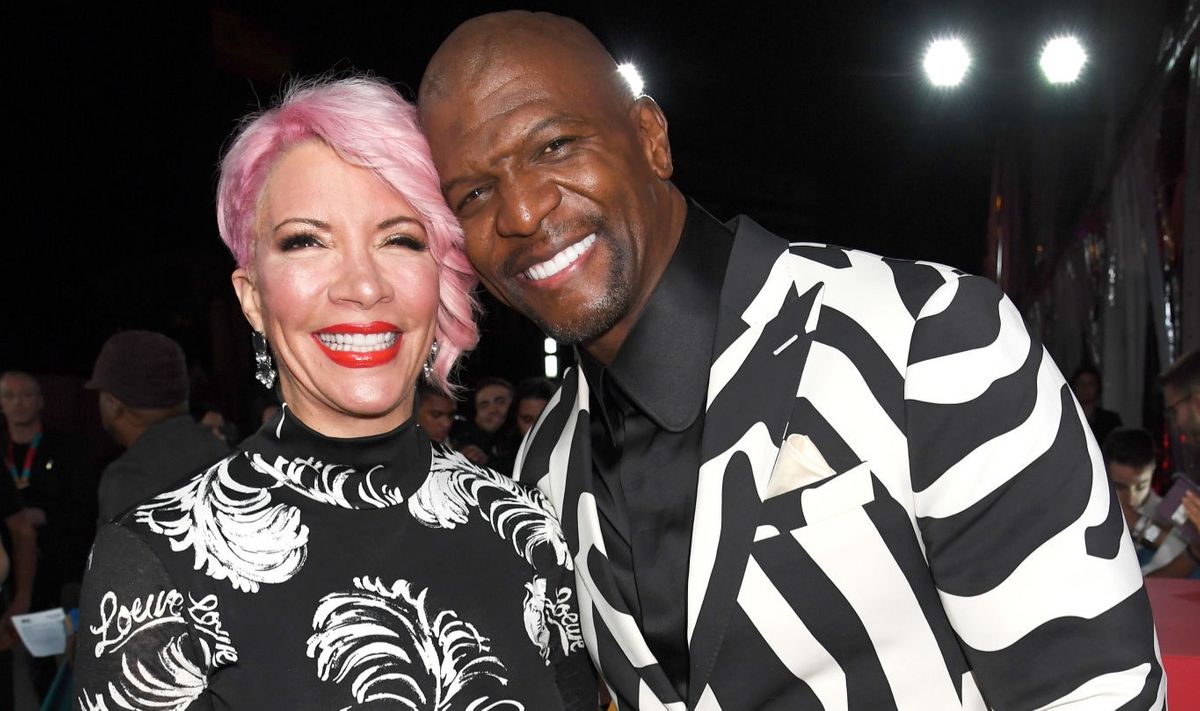 Rebecca attended the West Michigan University to pursue theatre and music. Terry was at the same school, but he was more interested in a football career. Rebecca and Terry met when she was playing piano in church. Crews was interested in Rebecca, but he was initially too nice for her liking. Crews told ABC News that he almost ended up in the friend zone;
"Rebecca was playing piano at my church… I went, 'You play that piano really nice.' She was like, 'Yeah, OK.' I was in the friend zone! What happened was I earned my way in. I treated her with respect and I knew. I said, 'This is the one.'… I took my time. I was not going to mess that up."
Rebecca and Crews eventually tied the knot on 29th July 1989. On 3rd August 2018, Rebecca shared a photo of the couple's marriage ceremony on Twitter. She added the caption;
"29 years ago in Kalamazoo Michigan I said 'I do' to the sweetest, goofiest, artist/football player to ever walk into my church! Check out my Whitney Houston inspired head peace, and the short hair! I've has short hair since I was 13, never felt the need 2 grow it – he likes!"
The couple went on to have five kids: Azriel, Isaiah, Naomi, Tera, and Wynfrey. Crews and Rebecca celebrated their 30th wedding anniversary by throwing a lavish party at the Four Seasons in Beverly Hills. The party featured replicas of the couple's original wedding cake and bridal bouquet. Stevie Wonder was also on hand to give a surprise performance of the song Ribbon in The Sky.
She almost divorced Terry after he confessed to cheating and having a pornography addiction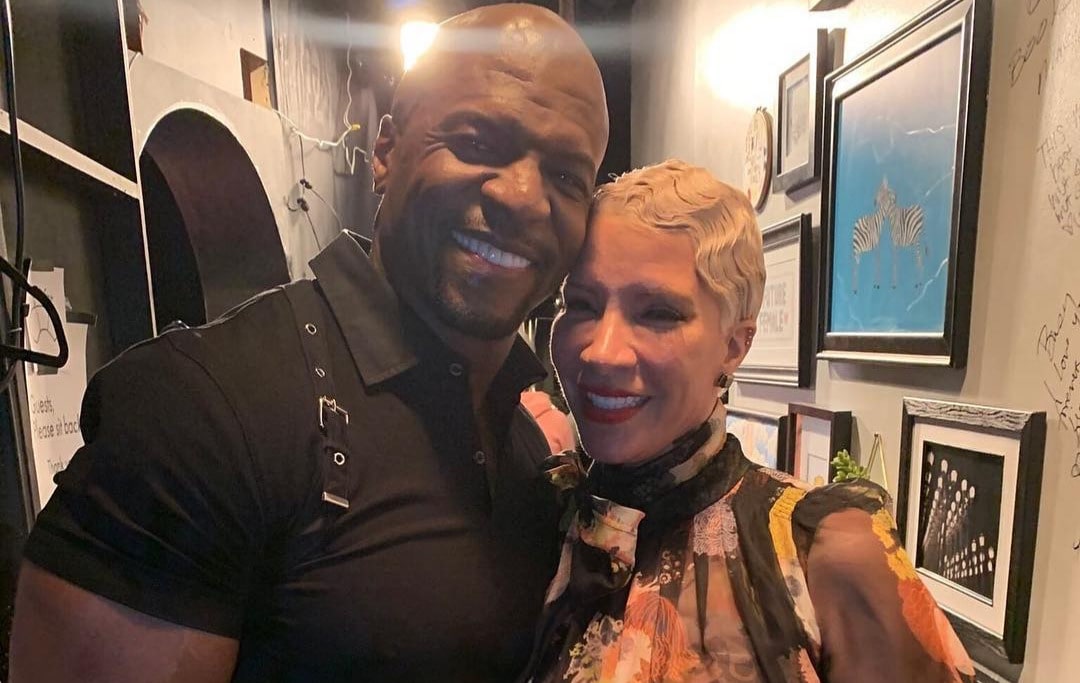 Terry played football for a while, but he quit in 1997 to try out acting. The transition was tough for Terry as he struggled to fit back into society. Terry struggled with depression, and it led to an addiction to pornography. He kept the depression and pornography from his wife, but one day he broke and revealed everything to her.
Rebecca was stunned by the revelation, and she decided to pack and leave. She stated in an episode of Dr. Phil;
"He told me about the prostitute. He told me about the all the porn things, and I said, 'You know we are done, right? … The hardest part was knowing that someone that I loved, respected, and trusted was nothing like I thought he was. I know it's like a lie. Everything was a lie."
When Terry realized that Rebecca was serious about leaving, he decided to change for the better. He had to convince Rebecca that he had changed completely for her to return. It took Rebecca three years to be able to trust Terry again, and she says that she still has little moments of PTSD concerning Terry's revelation.
Rebecca and Terry opened up about the ups and downs in their marriage via an audio book titled Stronger Together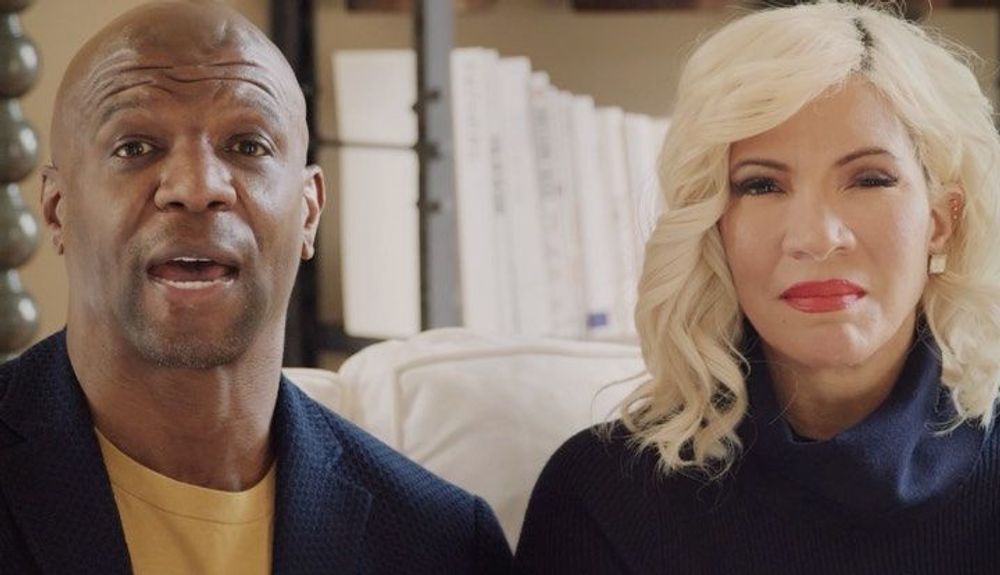 Stronger Together, an audio memoir recorded by Rebecca and Terry, details the couple's marriage in intimate detail. It sheds more light on Terry's infidelity and his struggles with pornography addiction.
The couple refer Terry's confession day as 'D-Day.' Prior to Terry's startling revelation, Rebecca suspected that Terry harbored secrets, but she had no idea that the secrets threatened their union. "It was like death," Rebecca says. Terry felt like he had lost his family, but he needed to let everything out before attempting to get better.
Crews vowed to do everything he could to become a better person, and gradually, the couple rebuilt their severed bond. "When I talk about forgiveness, I'm not advocating for stupidity," Rebecca says. "But there is a freedom and a whole new life available to you when you operate in that grace."
Rebecca revealed that one of the couple's daughters told her to leave Terry. "I don't exactly know where she stands today, and I have not broached that conversation with her again," Rebecca says. "However I do feel there's some distance between us right now." Terry made sure the kids understood that they weren't responsible for what was happening between him and Rebecca.
"All of our kids know that they had nothing to do with anything bad that happened between me and their mom," Terry says. "I want to be a good role model to them, a person who is transparent and lets them be free and do whatever they need to do to [process the information]."
Rebecca supported Terry after he accused celebrity agent Adam Venit of sexual assault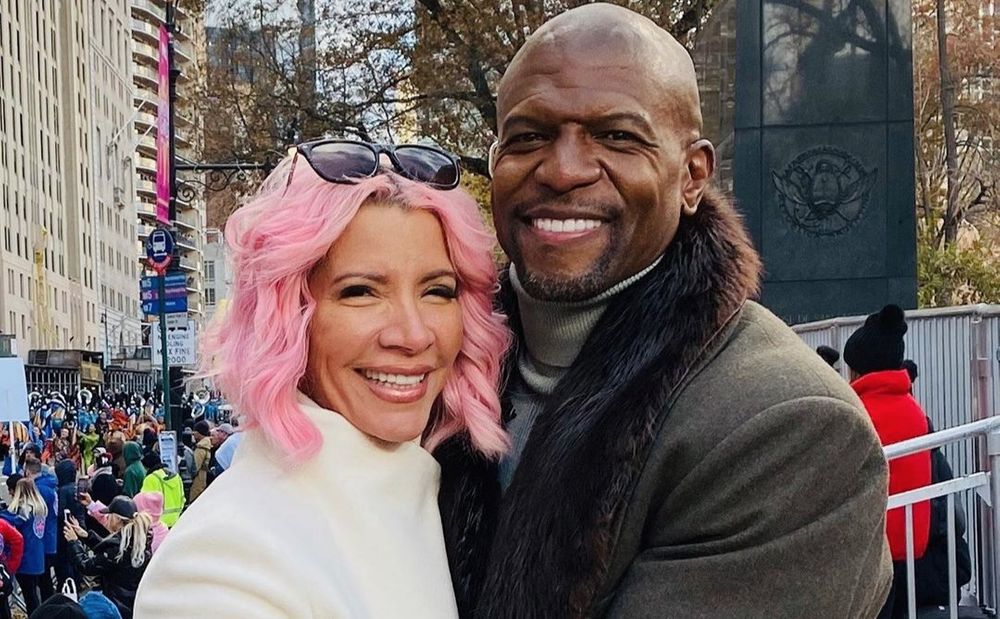 In 2017, Terry alleged that he had been sexually assaulted by Adam Venit at a party. Terry revealed that he had been assaulted after several female actors accused Harvey Weinstein of sexual assault. He stated in a series of tweets that a 'high level' Hollywood executive groped his private parts during a party in 2016.
Terry said that he decided not to retaliate because he knew that the headlines would be twisted against him. He tweeted;
"I was going to kick his ass right then – but I thought twice about how the whole thing would appear… '240 lbs. Black Man stomps out Hollywood Honcho' would be the headline the next day. Only I probably wouldn't have been able to read it because I WOULD HAVE BEEN IN JAIL. So we left."
Adam apologized to Terry a day after the incident, but he didn't acknowledge his actions. Terry later filed a lawsuit for assault, battery, and sexual harassment. Crews and Adam eventually settled in September 2018. Rebecca told Unpopular Magazine that she was proud of Terry for fighting for his rights. She said;
"I have nothing but pride for my husband. This is a subject worth fighting over. We spent a lot of our money to fight. Which we got back. I got see my husband fight for his rights in a town where he had to put up with a lot of stuff to work. It was a great moral victory."
Fans criticized Terry for using his wife to cover up for his reluctance to support Gabrielle Union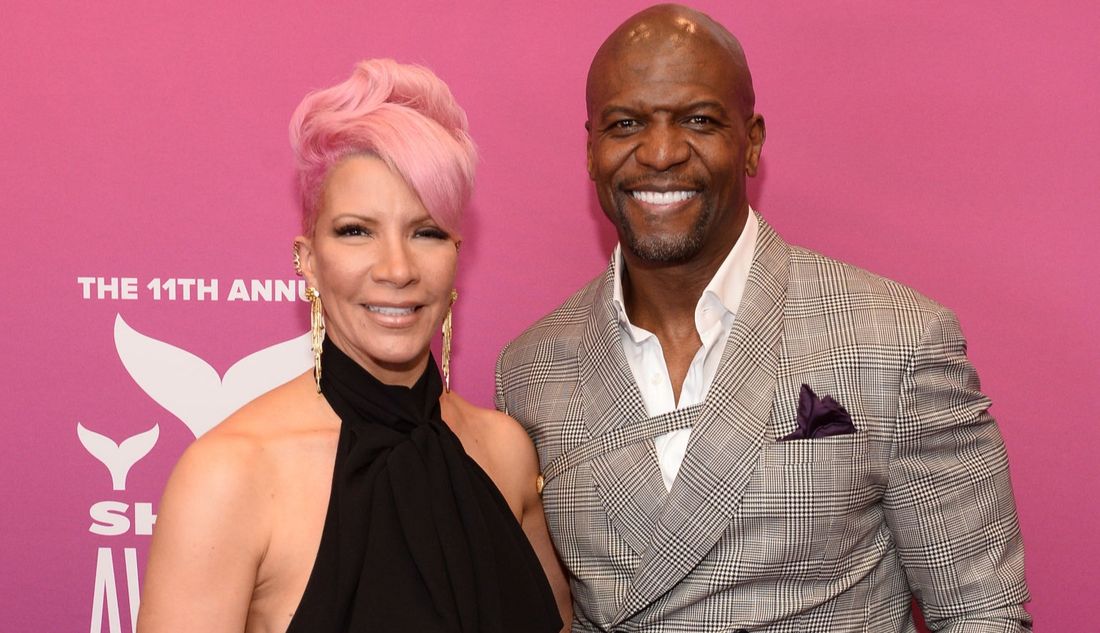 Terry Crews came under intense backlash about comments he made after Gabrielle Union quit America's Got Talent. After she and Julianne Hough quit the show, Variety reported that there was a toxic culture at the show, which included racist jokes and sexism. Crews spoke on The 3rd Hour of Today and said that he hadn't experienced racism of any kind on the show.
He called America's Got Talent the most diverse place he'd ever been during his time as an entertainer. Crews came under fire for his comments, with fans accusing him of refusing to support Union even after she had supported him during his sexual assault trial. Terry responded to the backlash with the following tweet;
"There is only one woman on earth I have to please. Her name is Rebecca. Not my mother, my sister, my daughters or co-workers. I will let their husbands/ boyfriends/ partners take care of them. Rebecca gives me WINGS."
The tweet praised Rebecca for being supportive of Crews, but people didn't see it that way. They criticized Crews for using his wife as a shield against admitting that he failed to support Union.
Rebecca dropped her alter-ego name Regina Madre as she looks to rekindle her singing career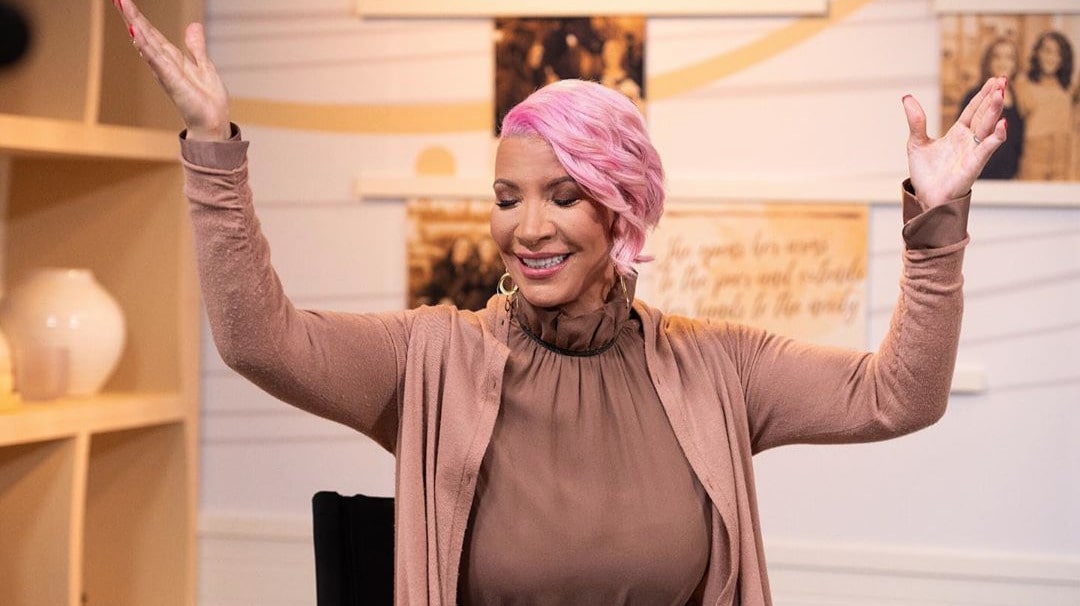 Rebecca started writing songs and playing instruments at the age of 9. Her musical inspiration came from her parents. Rebecca's mom gave Rebecca musical lessons and taught her how to play instruments. Rebecca's stepfather continued to inspire Rebecca's music after her biological father passed away.
After Rebecca and Terry got married, Rebecca put her career on hold to focus on raising her children. As the kids grew older, Rebecca decided to rekindle her music career. She released her first radio single I Keep holding On, under her alter ego's name, Regina Madre. Rebecca released the song under that name because she wanted to see whether people would appreciate the song without knowing who she was.
Regina told Black Girl Nerds; "I wanted to see if I can find an audience who liked my music, without knowing anything about me. To hear the music without prejudice of status, relationships, or race. I wanted to put the music out and see who likes it… Even the radio promoter didn't know that it was me."
Rebecca dropped her alter ego name in 2018, and started making music under her real name. She had tried to hide her face during photo shoots, but after consulting her team and family, Rebecca chose to drop the name Regina. One of her first songs under the name Rebecca was titled Breathless. The song made references to Rebecca's marriage to Crews.
---