Nicole Wallace is an American television host known for her role as anchor of the MSNBC news and politics program Deadline: White House. Wallace rose to popularity as a former c0-host of ABC's daytime talk show The View. She currently splits her time between MSNBC and NBC, contributing to shows such as Morning Joe, and The 11th Hour with Brian Williams.
Wallace previously served as the White House Communications Director for President George W. Bush. She later served as a senior advisor for John McCain's 2008 presidential campaign. She is also an accomplished political author, credited with publications such as Madam President and Eighteen Acres.
She divorced Mark Wallace in 2019 and is reportedly dating Michael Schmidt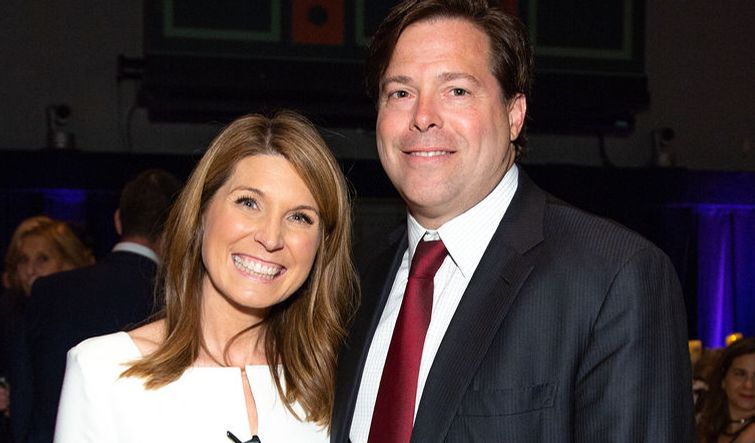 Nicolle and Mark met in 2000 as she covered the Florida recount in the presidential race. Mark Wallace worked as general counsel for President Bush's campaign in Florida. Mark and Nicolle hit it off, and they married in 2005. In 2012, the couple welcomed their son Liam.
Mark and Nicolle worked on John McCain's 2008 presidential race. In February 2013, they presented a legal argument to the U.S. Supreme Court in support of the legalization of same-sex marriage. In March 2019, Page Six reported that Nicolle and Mark were divorcing. The publication didn't reveal the reason for the separation, but it did state that it was a mutual decision.
It also stated that, according to the couple's friends, Mark and Nicolle had been apart for a year before the divorce. Nicolle is reportedly dating New York Times reporter Michael Schmidt. Michael is a regular contributor to Nicolle's show, and thus, the couple felt the need to disclose their relationship to MSNBC.
Schmidt is famous for breaking the story about Hillary Clinton's secret e-mails and making revelations about Russian involvement in the 2016 elections.
She and her parents have divergent political views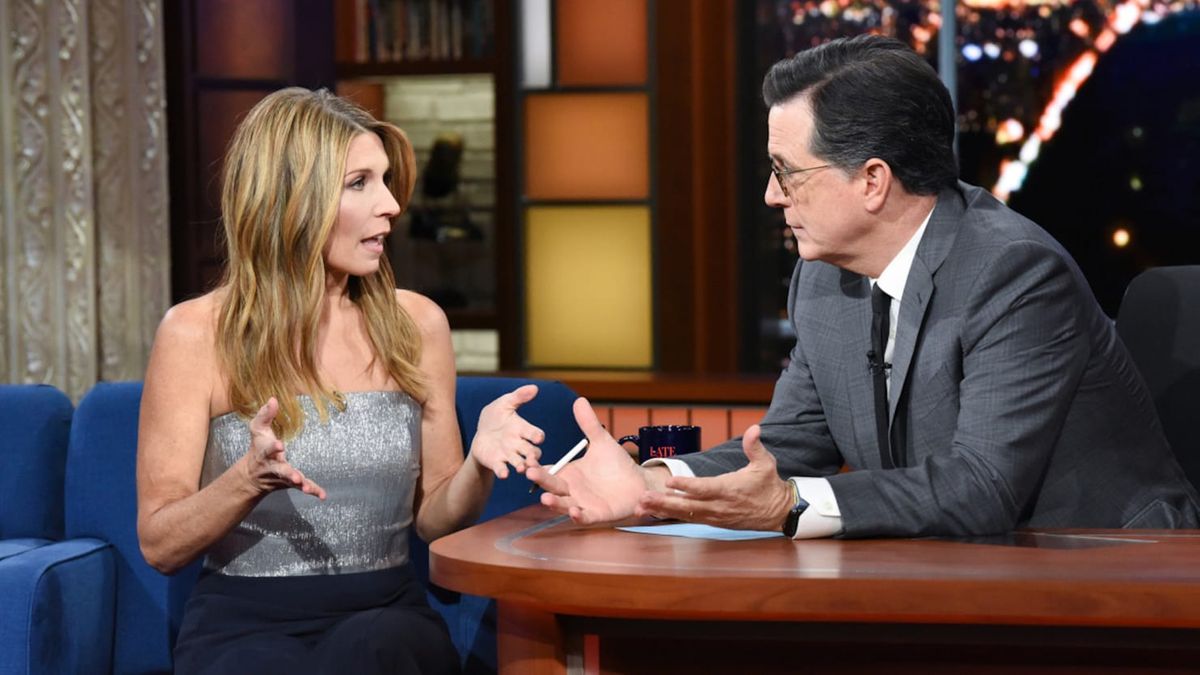 Nicolle was born on 4th February 1972, in Orange County, California. She grew up as the eldest of four siblings in Orinda, San Francisco. Her mom was a teacher, while her dad was an antiques dealer. Wallace studied mass communications at UC Berkeley and later pursued a master's in journalism at Northwestern's Medill School.
Wallace political views started to change as she worked on John McCain's 2008 presidential campaign. Before that, she was a staunch Republican, but certain aspects of the 2008 campaign didn't sit right with her. Nicolle's political stance changed completely during President Trump's political campaign. She became an outspoken Trump critic, and to this day, she continues to criticize his Presidency.
Wallace is a registered Republican, but she refers to herself as a 'non-practicing Republican'. Her parents, however, are staunch Trump supporters. She told Stephen Colbert:
"My parents think Donald Trump belongs on Mount Rushmore. I live this sort of need to understand and understand the people who have different views about Donald Trump, so I've got no judgment on that."
---