Michael B. Jordan is one of the hottest properties in Hollywood right now. His performances in the Creed movies and Black Panther have catapulted him into superstardom. Jordan started out as a child model before deciding to pursue a career as an actor. He started by making cameo appearances in shows such as Cosby and The Sopranos.
His first major role came in the film, Hardwall. He then played a small but important role in the first season of The Wire. After that, he made multiple appearances in shows such as Friday Night Lights and Parenthood. Jordan gained critical acclaim for his role in Fruitvale Station. His breakthrough came when he played the role of Adonis Creed in the Rocky sequel, Creed.
This piece will look at Jordan's love life. Michael Jordan is not married, but he is dating Lori Harvey.
Michael confirmed his relationship with Lori Harvey in early January 2021
Michael B. Jordan confirmed rumors that he is dating Lori Harvey by posting a couple of Instagram photos featuring himself and the model. Lori also posted a series of photos on her Instagram page confirming the relationship.
Rumors of the couple's relationship emerged after TMZ spotted Michael and Lori wearing matching outfits as they alighted a jet in Atlanta.
He was rumored to be in a relationship with Lupita Nyong'o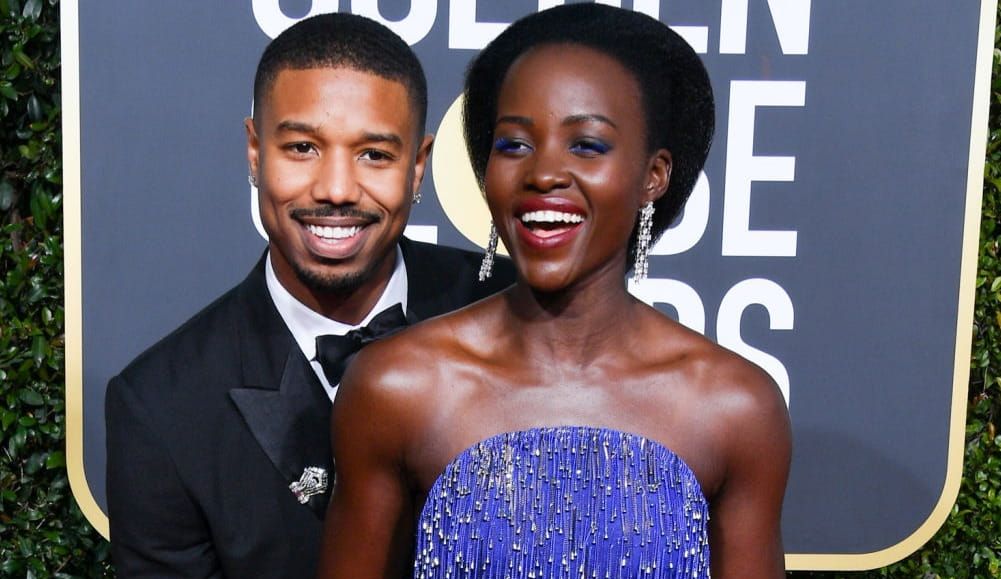 Lupita Nyong'o and Michael both starred in Marvel's Black Panther. It was during filming that rumors of a relationship between the two co-stars started to circulate. It all started when Lupita tweeted a video in which she made Jordan do some push-ups. The tweet started a back and forth exchange of tweets between Jordan and Lupita.
The tweets seemed to have hints of flirtation, and it raised suspicion that Lupita and Jordan were more than just friends. However, Jordan cleared up the rumors by stating that the tweets were just for show. The rumors flared back up again when the couple appeared together while promoting Black Panther. Jordan and Lupita looked to be very close.
Fans were convinced that the couple was in a relationship when Jordan and Lupita posted a video showing a staged makeout scene at the Golden Globes after-party. The scene was staged, but it left many fans convinced that Lupita and Jordan were an item. A few days later, Jordan addressed the rumors in an interview with Entertainment Tonight:
"We're good friends. Honestly, we've known each other a really long time and respect each other and I love this girl to death."
Lupita stated that even though the couple has good chemistry, they are just friends. She told Entertainment Tonight:
"It's flattering at the end of the day. I think it's such a rare thing to find people you have good chemistry with and too for us to find each other as actors and get to work together, it makes the work richer that we truly enjoy each other's company on and off screen."
He was rumored to be in a relationship with Ashlyn Castro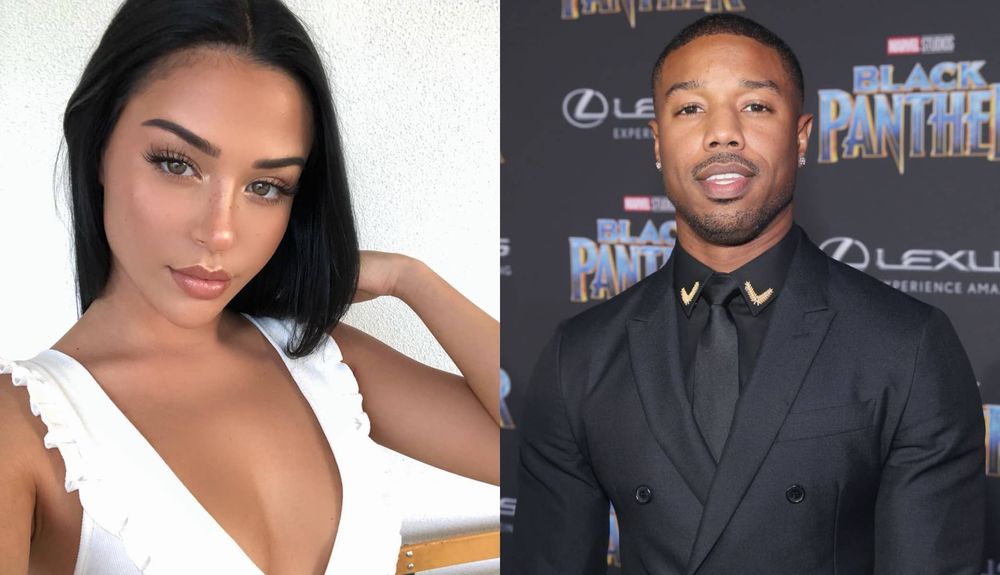 Rumors of a relationship between the couple started when it was revealed that they spent Kwanzaa and New Year's Eve together in 2017. Several months later, they were spotted together at a night club in St. Tropez.
The night club sighting seemed to confirm the relationship. Jordan and Ashley looked very close, showering each other with many public displays of affection. It looked like Jordan had finally found his perfect match. However, it was the last sighting of the couple together.
Jordan never publicly addressed the relationship, even when quizzed about it during a Breakfast Club interview with Charlamagne and DJ Envy. The duo tried to get him to open up about the relationship, but Jordan skillfully dodged any questions about it.
The rumors came after Jordan stated in an interview with BET that; "Technically, I'm single. Dating, but, you know, technically single."
Rumors about a relationship between the couple quickly died down, and it seems like Jordan and Ashley were simply having fun.
He addressed shipping rumors between him and Tessa Thompson at the Creed II premiere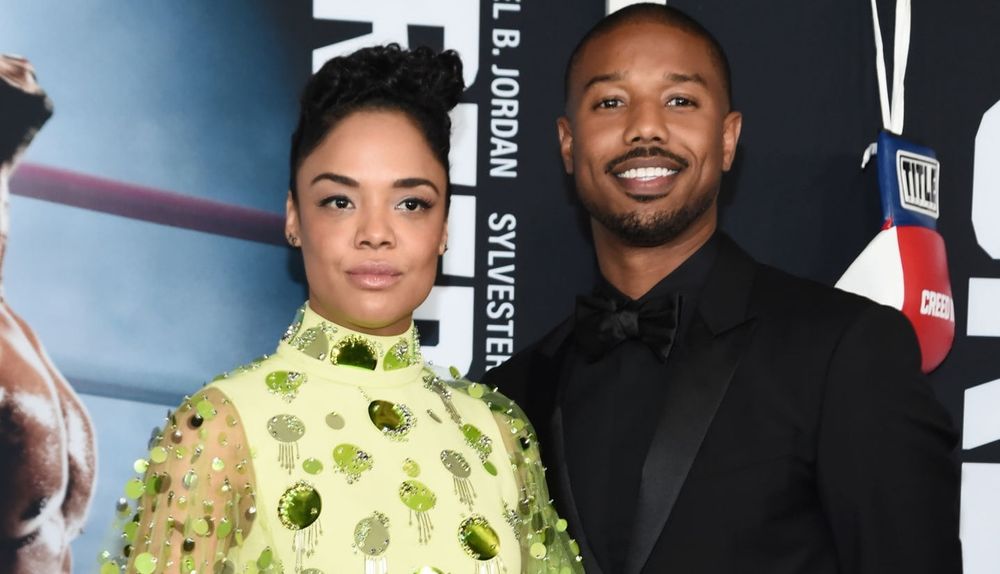 Shipping is when fans put two actors from the same movie together, and hope that they will end up in a relationship. Jordan and Tessa were involved in shipping rumors after they appeared together in Creed. The chemistry between their characters on-screen was clear for all to see, and fans hoped that their relationship would continue off-screen.
Michael and Tessa have a great relationship off-screen, and it intensified the rumors that they might be dating in real life. Fans wanted it to be true, but Jordan dispelled the rumors when he spoke to ExtraTv at the Creed II premiere. He said; "I'm completely single, man. I'm by myself with my family, just getting this movie out to the people."
Jordan also talked about several A-list celebrities that were reportedly crushing on him. He said the following when asked how he reacted to Nicki Minaj and Tiffany Haddish stating that they had a crush on him;
"I'm a fan of all of them, man… Those are all my friends, man. They're great artists doing what they do. They support me. I support them. It's a lot of love."
He received backlash due to his rumored relationship with Kendall Jenner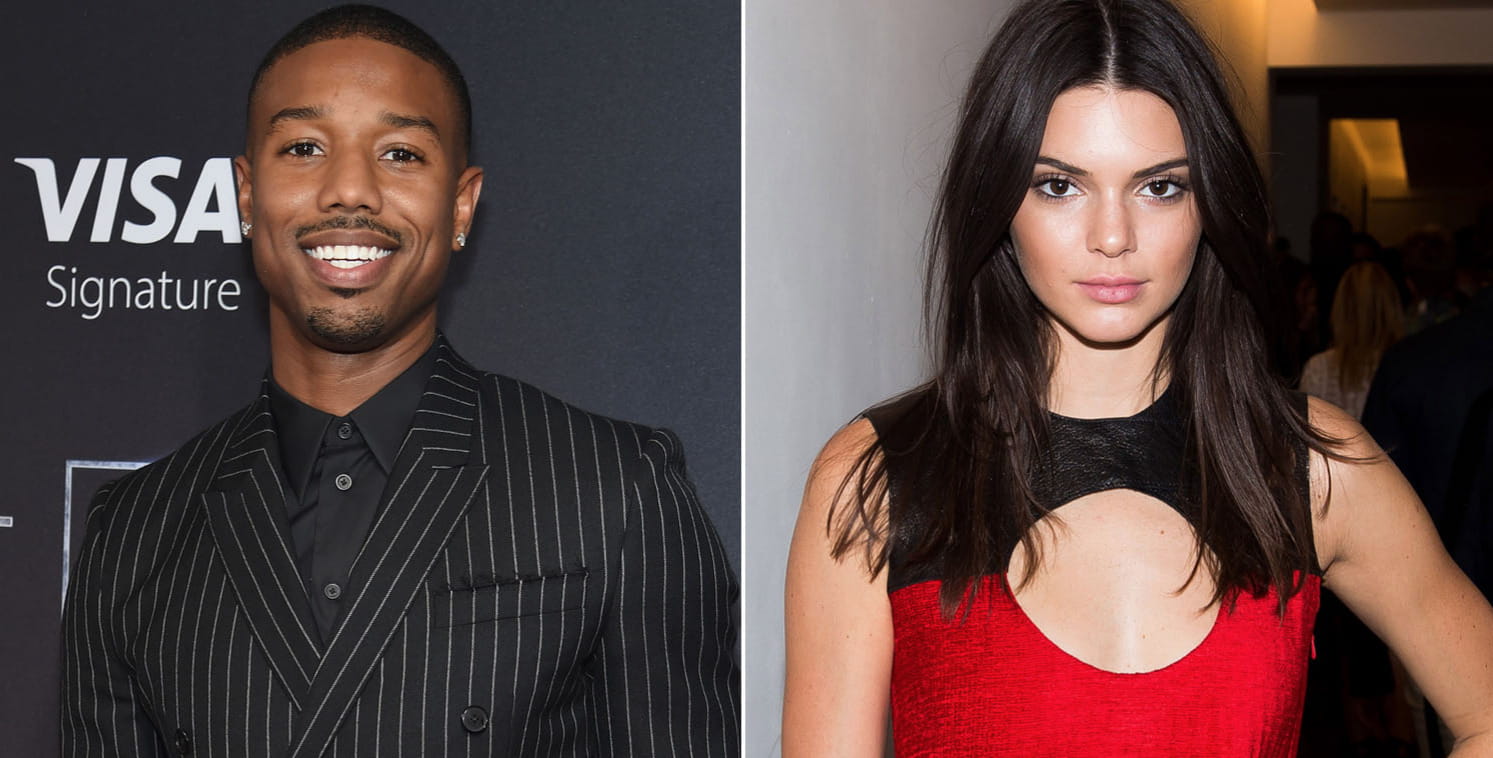 One of the downsides to being one of the most eligible bachelors on the planet is that there are constant rumors about who you might be dating. Jordan was linked to Kendall Jenner when the two were spotted leaving a party together. This was hardly concrete evidence of a relationship, but it was enough to get people talking.
This rumor was perceived differently by a section of his fans. The fans were angry because Jordan was 'dating' a white girl. It got so bad that he had to address the rumors in an interview with GQ; "It's the world we live in. They see white and black. I don't. Kendall's a friend of mine, you know. I don't know her, like, that well, but I know her enough."
Jordan went on to say that he doesn't feel obliged to make other people happy. He will live the way he feels like. He told GQ; "People's perspective on that is what it is. I don't fucking know. I don't live my life to make other people happy. It's so weird though, right? A lot of black fans were feeling like 'Oh, my god, he should have been with a black woman and that whole thing."
His decision to work on his career destroyed some of his relationships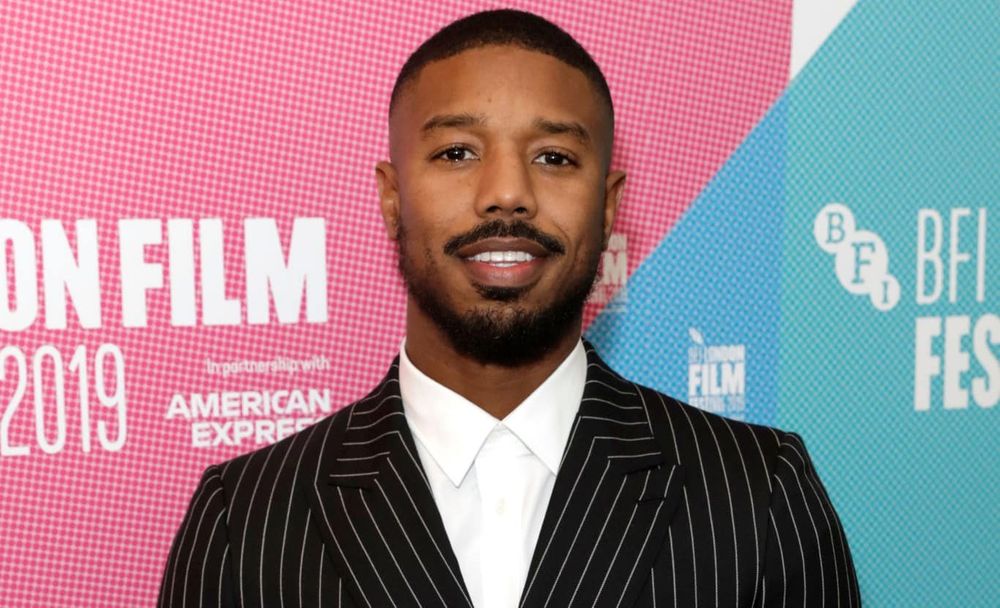 According to Jordan, a key reason why he is still single is because of his commitment to work. Jordan told E! News that he has to make sure that his family is comfortable before focusing on himself. Michael came from very humble beginnings, and his motivation is to repay his parents for the sacrifices they made for him. He told GQ;
"I have to know that I gave everything I had to making my family okay. At the end of the day, that all that matters to me is my family, bro. I come from nothing, so it's like my family, they came with me…I put everything I had into everything, so once they're good I can start living a little."
Jordan revealed that he sacrificed his 20s to work, and that meant that he couldn't manage to maintain a serious relationship. Michael doesn't doubt that he can make a woman happy, but his work commitments hinder any potential relationship. He told GQ;
"I understand what females want and need, you know. I'm good at that. I don't know if I'm the gut to give it to them right now. I'm emotionally unavailable. Until I find something that's so undeniable that I can't help myself…A lot of females don't agree with this agenda."
He is finding it hard to date as a celebrity
According to Jordan, dating as a celebrity is tough. He explained in an interview with GQ; "But it's like, I could meet you, right now, boom, right here. Me and you sitting here chilling, whatever. Meal, whatever. Somebody could be over there, see this. And all of a sudden, you're my girl."
Jordan cannot date and meet women without people speculating about a relationship. The lack of privacy in his life makes it hard for him to date. Michael went on to say;
"…They're gonna find out what your Instagram is, they're going to find us in that. And all the fan club and everybody else is going to find out who you are, and now you and I are forever associated with one another. So now, how do you go anywhere normal, chill, just getting to know somebody that you just met, that you may or may not – hit it off at all? That part of dating is tough."
Jordan has seemingly given up on dating. His focus is still on building his career. He concluded by saying; "Now, I'm not saying options aren't there. I'm not saying that. But as far as, like, the nuance of dating, it's just not the same. I'm just going to keep trying to work on myself and build this empire."
---