Christina Applegate is an American actress who famously played the role of Kelly Bundy in the Fox sitcom Married… with Children from 1987 to 1997. She won an Emmy Award for her role in Friends and is a Golden Globe and Tony Award nominee. She has appeared in shows such as Jesse and Up all Night, and she plays a starring role in the Netflix tragicomedy series Dead to Me.
Applegate has a multitude of film appearances, including Bad Moms, Anchorman, Vacations, and The Sweetest Thing. The Hall Pass actress also has a stable home life with her husband, Martyn LeNoble. This piece will look at Christina and Martyn's relationship and family, her battle with cancer, and her passion for animal conservation.
Christina and her husband Martyn started dating during a difficult time in her life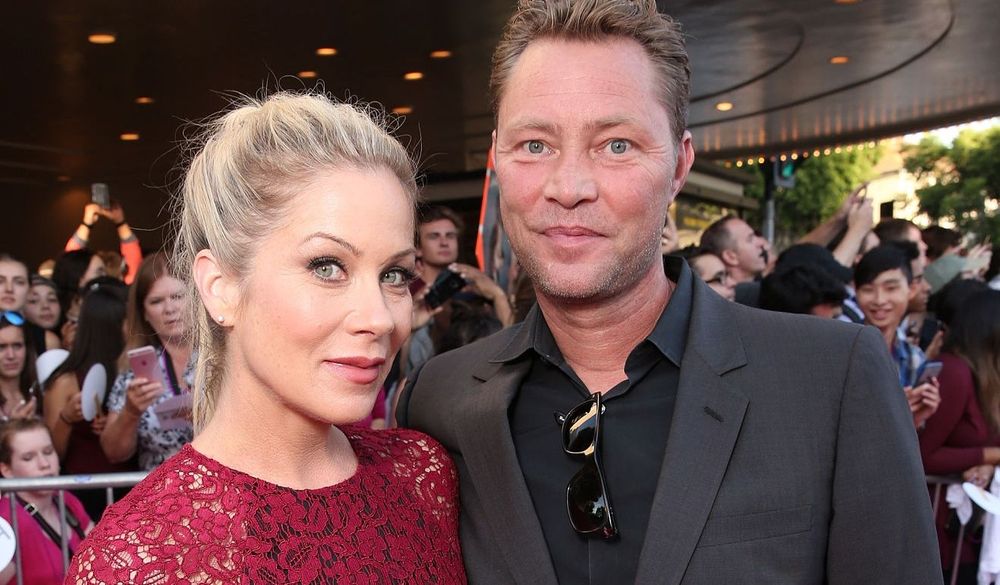 Christina seemed to have had a charmed dating life before getting married to Johnathon Schaech in 2001. She had been linked with actors such as Brad Pitt and Richard Grieco, and musicians such as Guns N' Roses drummer Steven Adler. Applegate chose to settle with actor Johnathon, and all seemed fine between the couple until the Invasion of Privacy star filed for divorce in December 2005.
Schaech cited irreconcilable differences as the reason for the divorce. Both parties welcomed the decision to part ways and they had a drama-free separation. Christina started dating photographer Lee Grivas after the divorce, but three years later, Lee's substance abuse issues led to the end of the relationship.
Sadly, Lee died of a drug overdose shortly after he and Christina split. Christina was devastated by the news, and, to add to her misery, she was diagnosed with breast cancer a month after Lee's death. Thankfully, she had just started dating her husband, Martyn LeNoble. Punk rock fans best know Martyn for being one of the creators and the bassist of alternative rock band, Porno for Pyros.
Christina told Us Weekly that Martyn provided invaluable support during this challenging period. She said:
"I have a small but mighty support system and Martyn has really been an incredible part of my life. Without him, I don't know if I could've gone through any of it. He came around at a time when there was a lot of loss in my life on many levels, so he's been a really incredible help."
Martyn and Christina got engaged on Valentine's Day 2010. They got married in a private ceremony held at their Los Angeles home in February 2013. Martyn was also previously married before tying the knot with Christina.
Christina gave birth to her daughter Sadie Grace after getting a double mastectomy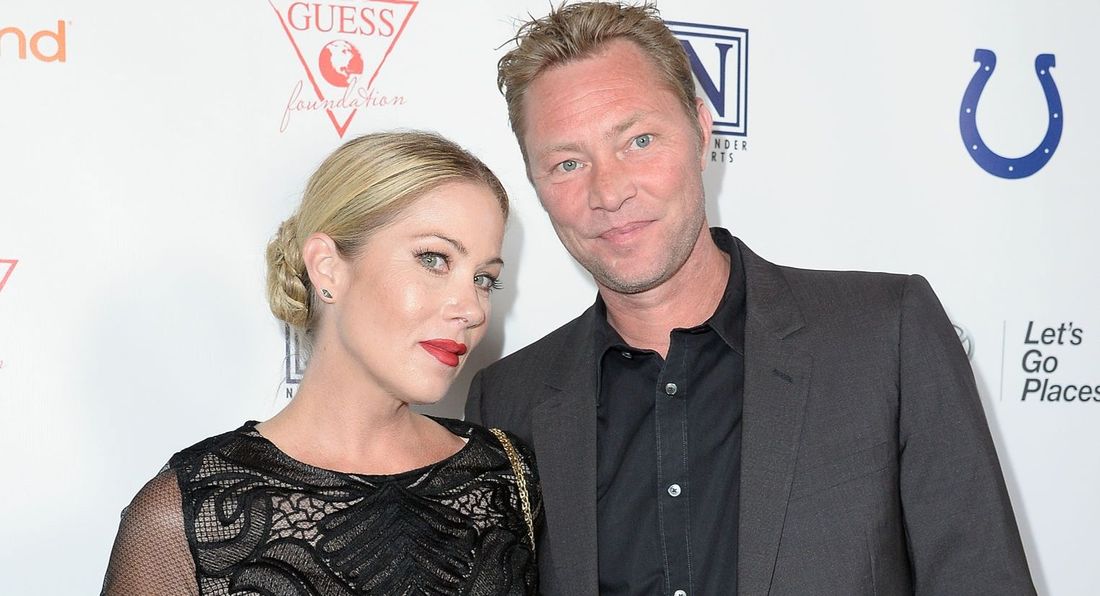 When Christina got to the age of 30, she started getting regular mammograms because of her family's history with cancer. She'd watched her mom battle breast cancer, and she knew that she had a high risk of developing the disease. Six years after she started regular screening, an MRI revealed that she had breast cancer, but it wasn't life-threatening.
Nevertheless, Christina took the bold decision to undergo a double mastectomy. Christina's mom, Nancy Priddy, thought she'd won her battle with cancer only for it to recur many years later. Applegate wanted to reduce the probability of a recurrence as much as possible, and so she opted for surgery. She revealed in an interview with Robin Roberts on Good Morning America:
"My decision, after looking at all the treatment plans that were possibilities for me, the only one that seemed the most logical and the one that was going to work for me was to have a bilateral mastectomy… I just wanted to kind of be rid of this whole thing for me. This was the choice that I made, and it was a tough one."
Christina underwent reconstructive surgery after her mastectomy. A couple of years after her mastectomy, Applegate welcomed Sadie Grace into the world. Christina's cancer diagnosis didn't hamper her chances of carrying her little bundle of joy. Applegate and her daughter have a great relationship, and she recently told Ellen that her happy place is her daughter's school library.
In 2017, Christina underwent surgery to remove her ovaries and fallopian tubes. She took this step to reduce her chances of contracting ovarian cancer. Sadie also has a high likelihood of developing breast and ovarian cancer, and Christina tries as much as she can to give her daughter the best chance of fighting the disease. She said:
"The chances that my daughter is BRCA positive are very high. I look at her and feed her the cleanest foods. I try to keep her stress levels down. I'm doing everything I can on my end."
She is passionate about animal conservation and cancer awareness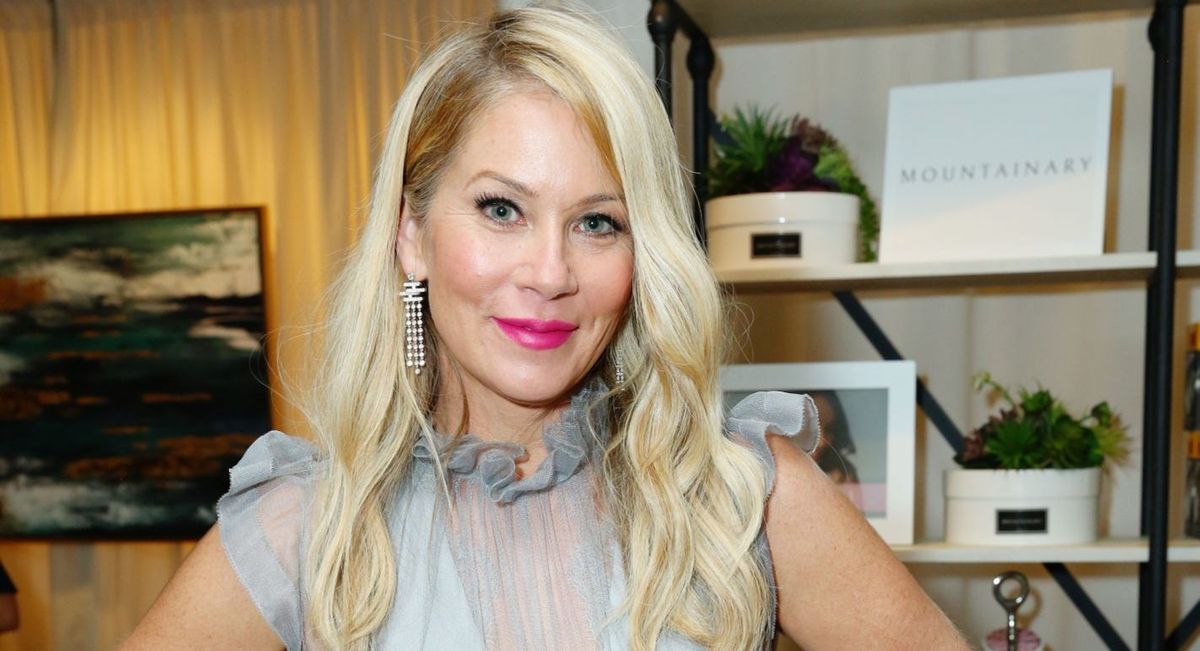 Christina's passion for animal conservation started when she decided to become a vegetarian at the age of 15. She told PETA:
"I was eating lunch on the Married with Children set, and they served me some kind of meat (I don't even know the names of them all anymore because it's been so long). I looked down and there was blood on my plate, and it was that realization, that I can't eat something that has been alive, I just can't do it. So I stopped, and that was it. That was the last time."
Christina is against all forms of human behavior that endangers animals. She appeared on an advert for PETA to encourage people to stop buying fur products and instead embrace synthetic fur, which is cheaper.
After her cancer diagnosis, Applegate dedicated herself to raising awareness and funds for cancer research. She also founded Right Action for Women to assist women with a high risk of contracting cancer to get funds for regular screening. The organization's website reads:
"Christina Applegate created the foundation to educate women about what it means to be at 'high risk' for breast cancer and encourage them to talk to their doctors about appropriate screening. Right Action for Women provides aid to individuals who are at increased risk for breast cancer and do not have insurance or the financial flexibility to cover the high costs associated with breast screenings."
Also Read: All about Huda Kattan's husband and her Personal life
---