Lori Lightfoot is an American attorney who serves as Chicago's 56th Mayor. Before she got into City Hall, Lori was famous for being a ruthless private sector attorney and an administrative leader in Chicago. Lightfoot run for Mayor against Toni Preckwinkle in February 2019. She went on to win via a landslide in the run-off in April 2019.
Lightfoot is the first openly gay Mayor of a major city in the United States. Her family played a major role in getting her elected.
Lori and her wife Amy Eshleman got married on the day that Illinois legalized same-sex marriage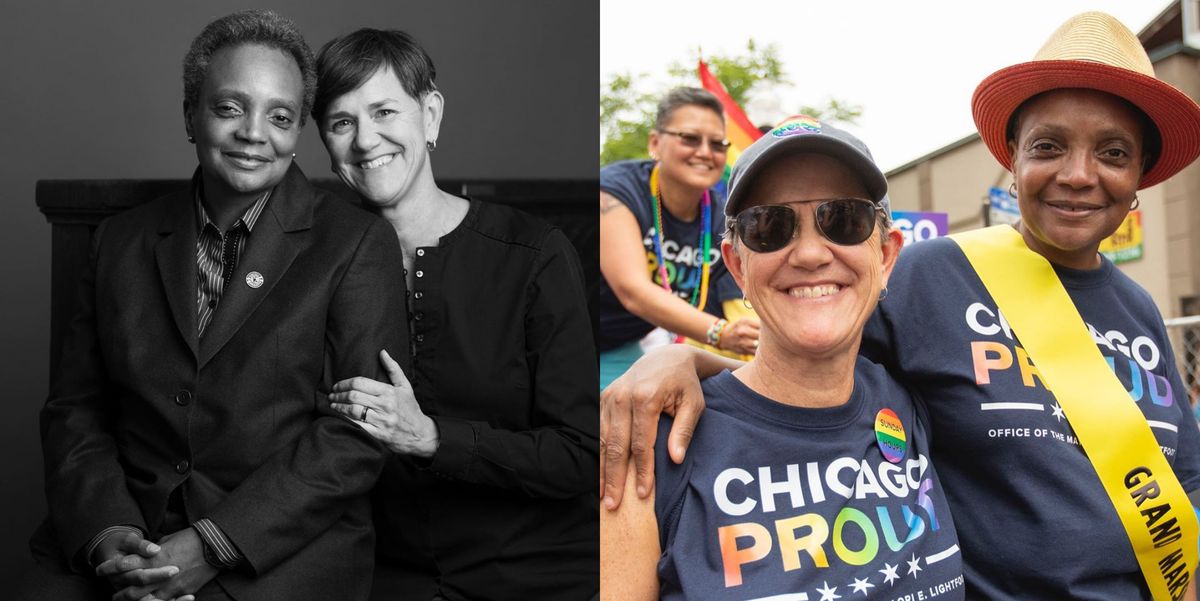 Lori was born in Massillon, Ohio, to a deeply religious family. She knew that she was gay during her time at the University of Michigan in the 1980s. However, Lori didn't know how her family would react to the news. Nevertheless, she decided to come out to her family, and thankfully, they accepted her. Lori told The Chicago Tribune:
"My parents were conservative Christians, went to church, Bible study Wednesday nights, Sunday school. My mother was church secretary for years. My father was an usher. We didn't know anybody that was out at the time who was in our family… it was a nonissue. My dad could not have been more gracious."
Lightfoot gained confidence from her family's support and started to display her sexual orientation publicly. It made things a bit difficult for her at work, but she didn't mind because she felt proud of being her authentic self.
Lori and Amy met thanks to mutual friends. They started a relationship and got married on the day that Illinois legalized same-sex marriage. Amy told The Chicago Tribune that it was important for the couple to get married on that day:
"You want certain things for yourself, and falling in love and having a family and doing all those things felt really important to us. To be able to be married on that day felt really big."
Chicago has made great strides when it comes to creating an equal environment for people regardless of their sexuality. However, Lori and Amy still face backlash from anonymous groups who refuse to accept the LGBTQ+ community. Amy isn't fazed by such groups, and she is determined to play as big of a role as possible in ensuring equality for the LGBTQ+ community.
Lightfoot's daughter Vivian wasn't happy that Lori made her first TikTok video without her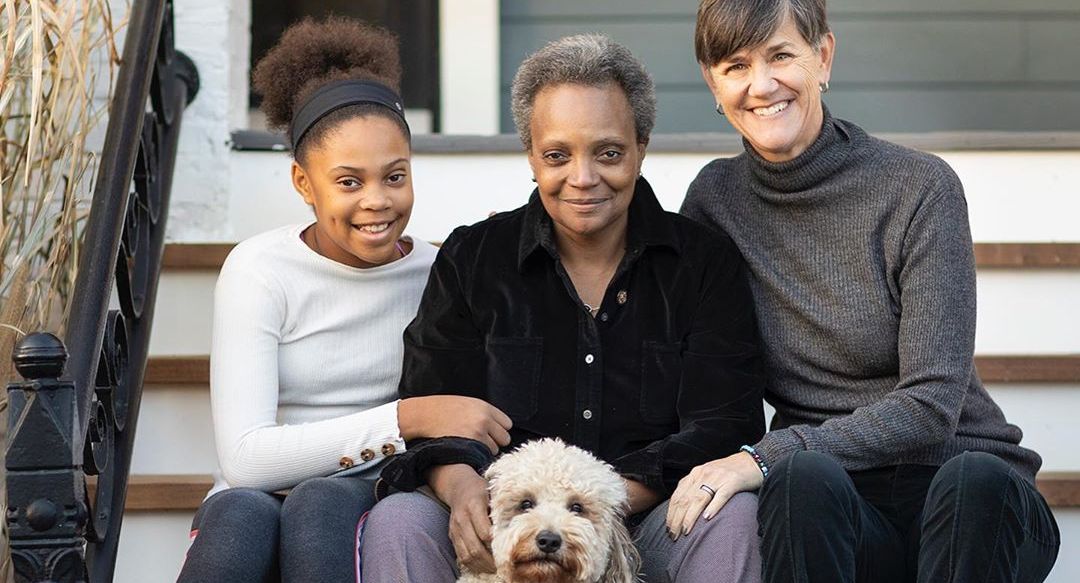 Like most teenagers around the world, Lori's daughter Vivian is obsessed with TikTok. Lori told David Axelrod on The Axe Files that Vivian had been trying to get her parents to make a video with her, but they'd refused. Lori ended up making her first TikTok video without Vivian, and her daughter wasn't amused. Lori explained:
"When I came home that night and said, 'By the way, I just did my first TikTok, of course her reaction was, 'I can't believe you did it with someone else and you didn't do it with me.' Such is the life of a 12-year-old."
Vivian is a student-athlete who specializes in running track and playing basketball. She had just recovered from a broken leg before the coronavirus pandemic hit and delayed her return to the court. She spent most of her quarantine time schooling from home and playing virtual games with her friends. Lori added:
"But it's hard. This would be a time when she'd be out running track. She's an athletic kid. She missed a lot of her basketball season because of a broken leg, so was very looking forward to track. And then, COVID hit."
---