Chadwick Boseman burst onto the limelight when he played the role of the superhero Black Panther in the movies, Captain America: Civil War, Black Panther, Avengers: Infinity War, and Avengers: Endgame. These Marvel Cinematic Universe Films gave Chadwick his big break after a long career in film and television.
Boseman's first role came in the TV series, Third Watch. He went on to feature in episodes of shows such as ER, Law & Order, and CSI: NY. Chadwick is an excellent writer, and he wrote plays on the side as he tried to advance his acting career. One of his most famous scripts, Deep Azure, was nominated for a Joseph Jefferson Award in 2006.
Chadwick landed his first recurring role in the series Lincoln Heights. A couple of years later, he landed another recurring role in the show, Persons Unknown. In 2013, he played his first starring role in the film, 42. His performance set him up for other starring roles in the films Get on Up and Marshall.
We know a lot about Chadwick's professional career, but he prefers to keep his love life under the wraps. Keep reading to discover more about Chadwick Boseman's relationships.
He is currently dating Taylor Simone Ledward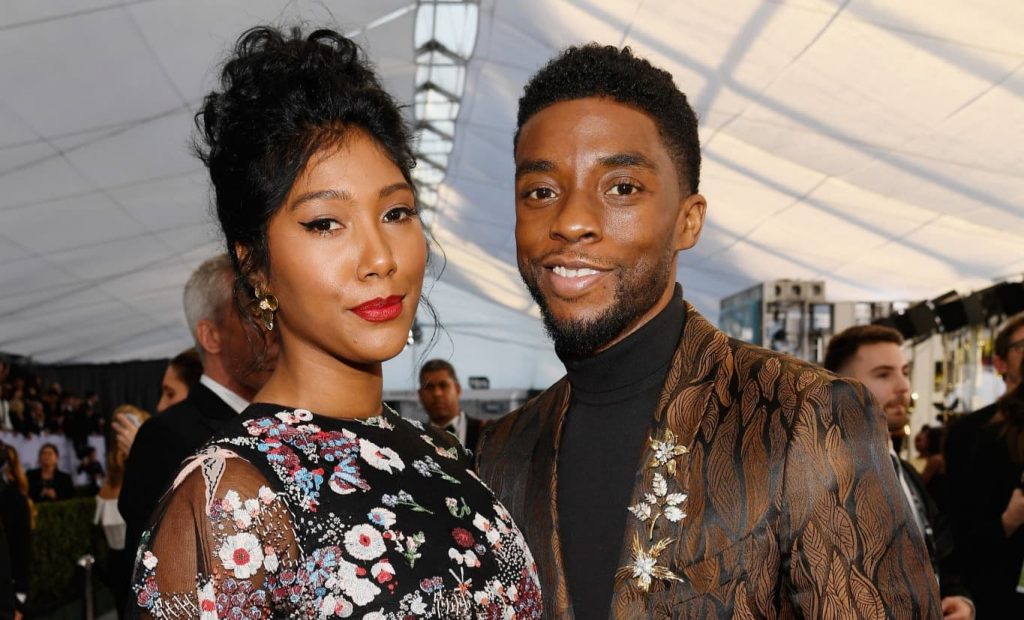 It's unclear when Taylor and Chadwick started dating, but there are photos of the couple dating back to 2015. Taylor and Chadwick were later spotted together in L.A. after Chadwick appeared on Jimmy Kimmel Live! In June 2017.
In February 2018, Taylor attended a Black Panther after-party alongside Chadwick. Later that month, Chadwick and Taylor attended the NBA All-Star game alongside Michael B. Jordan. These sightings were enough for fans to start speculating that something was going on between the couple. However, Taylor and Chadwick didn't confirm their rumored relationship.
Simone's grandmother seemed to confirm the relationship when she spoke to In Touch Weekly. She said;
"They respect each other. She is very happy, and he is, too."
Taylor's sister also had something to say about her sister's relationship with Chadwick. In March 2018, a fan posted a photo of Lupita Nyong'o and Chadwick. The fan suggested that Lupita and Chadwick continue their on-screen romance in real life. However, an Instagram user called @i_ledz posted an interesting comment;
"His real life queen is gorgeous, and together they embody true love. Not to mention they would make some beautiful babies."
The mysterious user was confirmed to be Taylor's sister, but she has since privatized her Instagram account. In the space of a couple of months, two members of Simone's family had confirmed that there was a relationship between Chadwick and Taylor.
Chadwick erased all doubts about his relationship with Taylor when the couple appeared together at the 2019 Screen Actors Guild Awards. The couple looked very close as they posed for photos on the red carpet.
Ledward's main interest is music, and she is a budding musician. In 2014, she graduated from California State Polytechnic University with a degree in music industry studies.
He got engaged to Simone in Malibu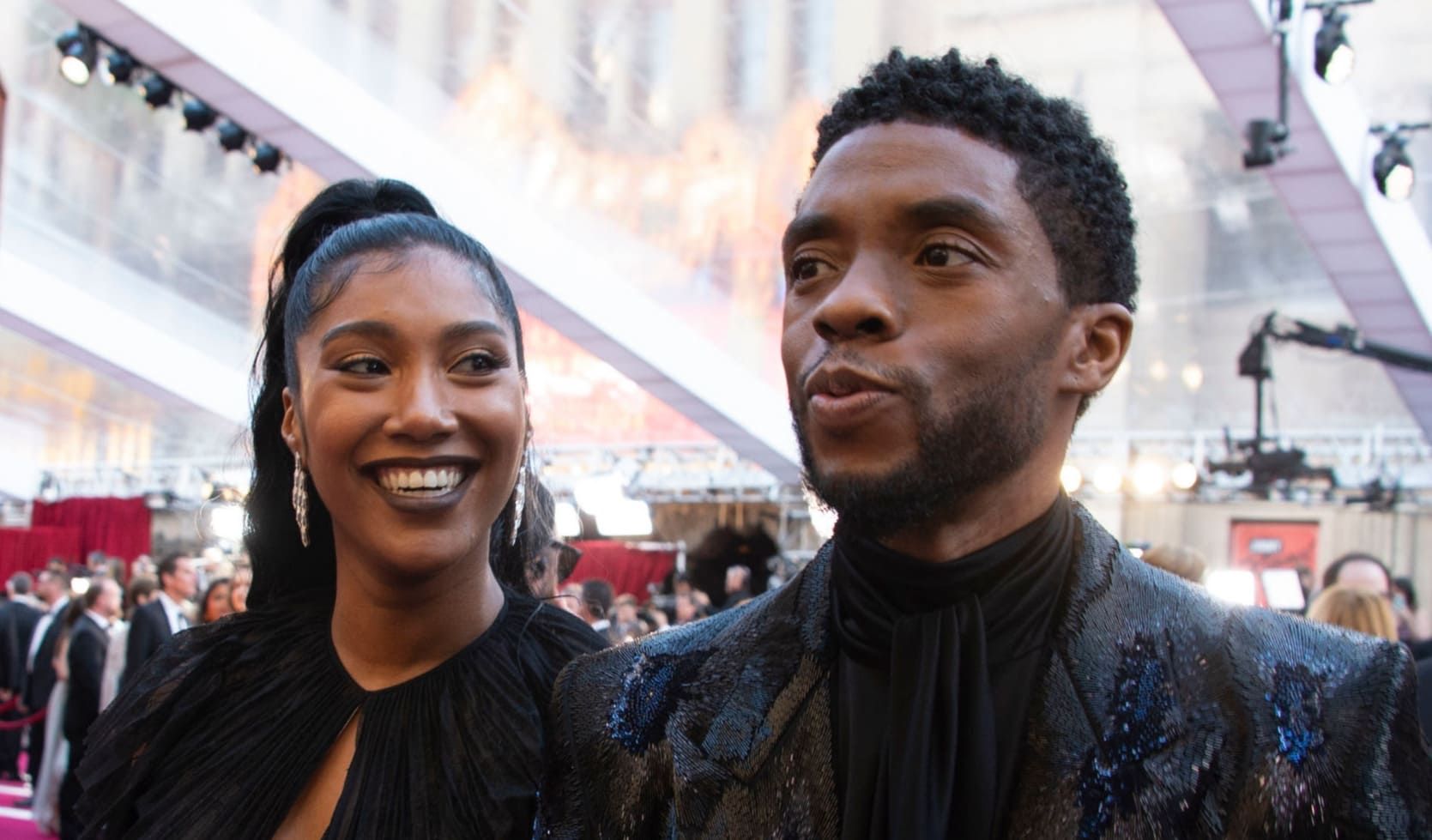 Taylor and Simone have been together now for close to 5 years. There were reports about an engagement earlier on in the relationship, but the reports turned out to be false. However, MTO News reported that the couple recently got engaged in Malibu.
The reports came after Chadwick and Simone were spotted shopping for jewelry. Chadwick reportedly took the opportunity to buy a ring for Simone. Chadwick went down one knee as the couple celebrated their love in Malibu. A friend of the couple told MTO News:
"Chadwick and Simone got engaged. It was a long time coming and everyone is really happy."
Chadwick and Simone haven't confirmed the rumors, but Taylor was spotted wearing a huge diamond ring as the couple attended an LA Lakers game at Staples Center. That sighting seems to confirm that Chadwick and Simone are indeed engaged.
The source talking to MTO News said that Chadwick and Simone plan to tie the knot sometime in early 2020. It finally looks like the Wakanda king has found his queen.
He was rumored to be dating Lupita Nyong'o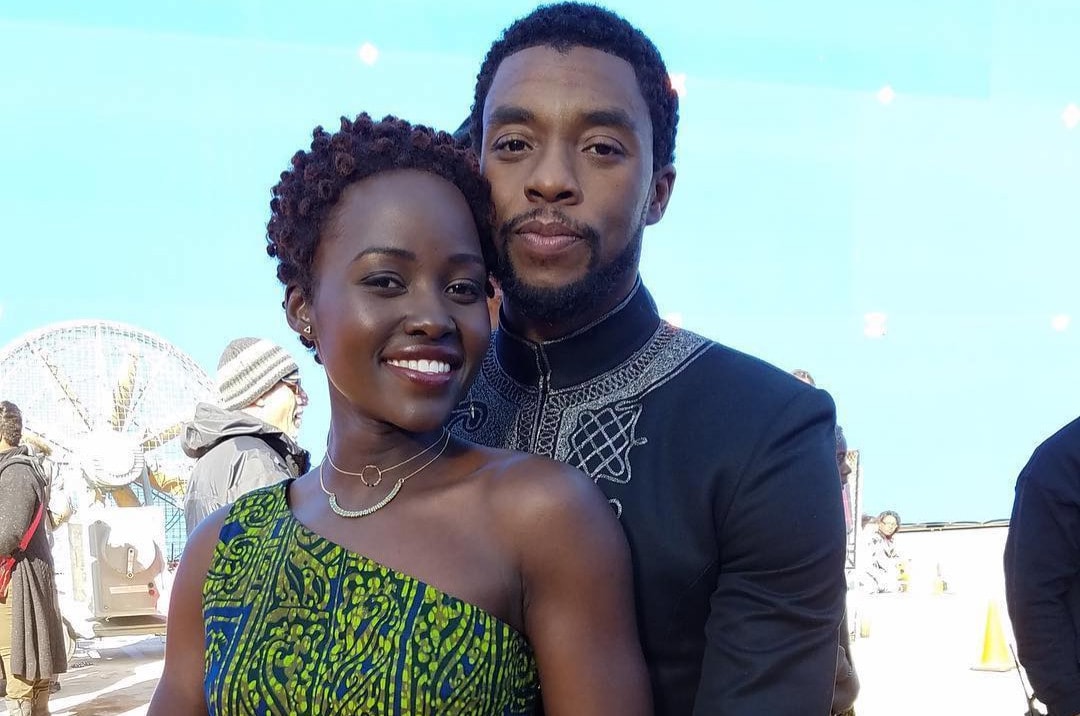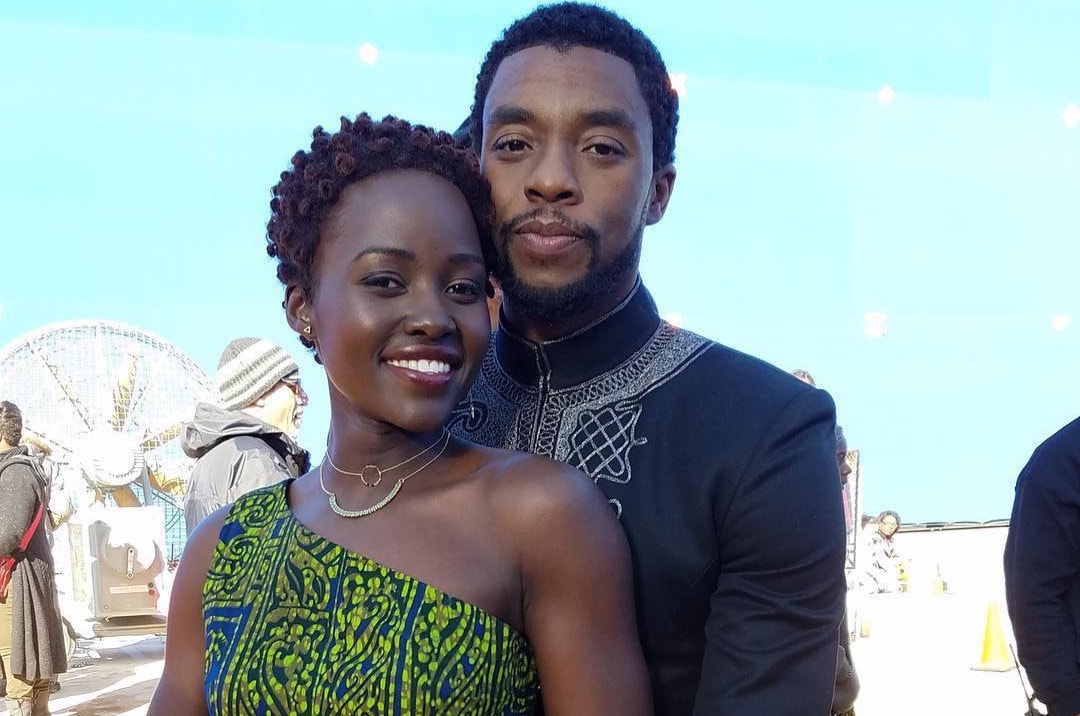 Just like his co-star Michael B. Jordan, Chadwick was rumored to be dating Lupita Nyong'o. Lupita and Chadwick appeared together on Black Panther. Lupita (Nakia) and Chadwick (T'Challa) play a separated couple that still cares about each other. T'Challa wants Nakia to become the queen of Wakanda, but she feels that her purpose is to serve people outside her country.
Lupita and Chadwick have great chemistry on-screen, and fans hoped that the couple would continue their relationship in real life. Chadwick talked about Lupita in an interview with E! News;
"It's not hard to fall in love with Lupita. She is a beautiful person, she is intelligent, strong, assertive… You know you fall in love with people when you see them in their light, when you see them doing what they do…They illuminate a certain aura."
Lupita clearly left a great impression on Chadwick, but she clarified that there was nothing going on between the couple. She told E! News:
"I think it's just natural, really. Chadwick, he's easy on the eye, wouldn't you say? Chadwick is truly a magnetic person. He's magnetic! That was something I didn't have to work very hard at – in fact, what I had to work hard at was pulling back. Because Nakia, she's not there. She's not here anymore – not yet. It's complicated. Their Facebook status is 'It's Complicated.'"
There is nothing complicated between Chadwick and Lupita in real life. They are really good friends.
He keeps his personal life private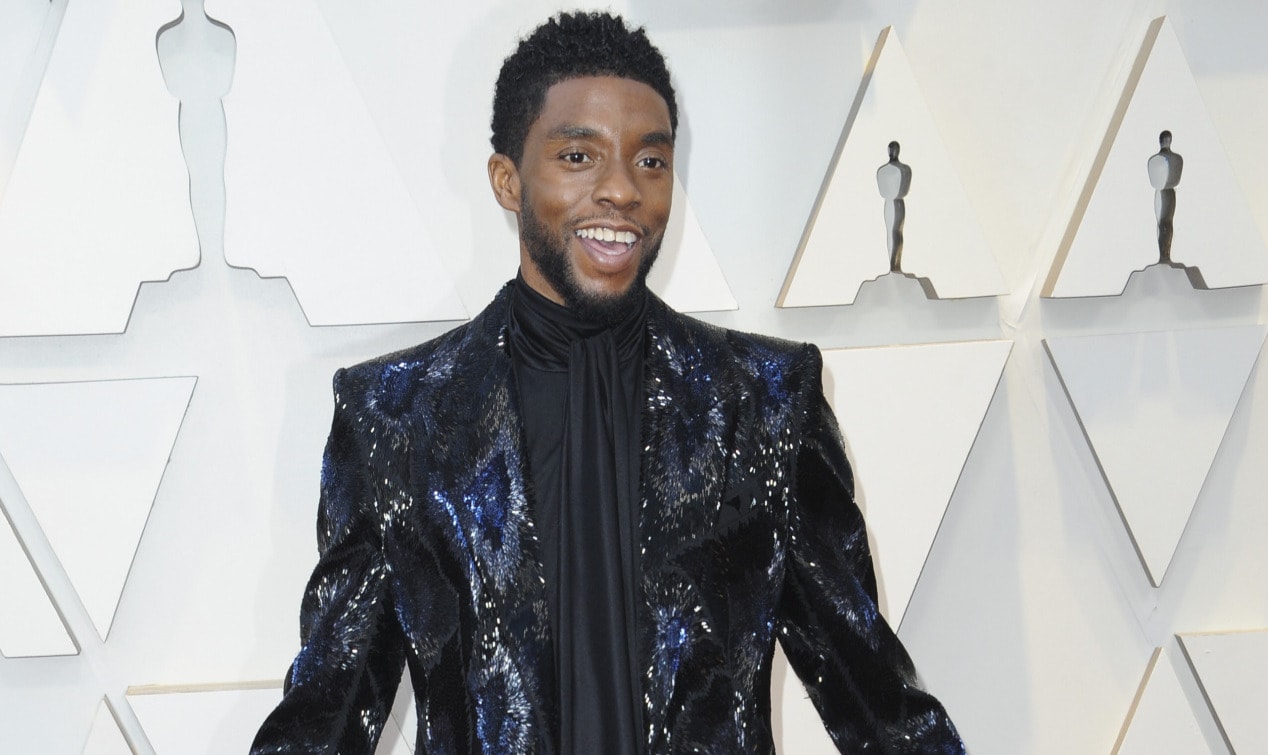 Chadwick prefers to keep his personal life private. It is the reason why people know very little about his personal life. He is active on Instagram, but most of his posts relate to his work. Part of the reason why he doesn't have many personal posts is because of his dedication to furthering his career.
His role in Black Panther gave him a lot of exposure in the acting world, but he doesn't want to be remembered because of only one film. He told GQ;
"I try to remove myself from the impact of the movie, because I have to get back to work. I can't rest on my laurels."
---