Emily Bett Rickards is an American actor known for playing Felicity Smoak in the CW series Arrow. She reprised the role in Legends of Tomorrow, The Flash, and Supergirl. Rickards' was initially meant to guest star in one episode of arrow, but positive reviews from co-stars, showrunners, and journalists led to her becoming a recurring star.
From season two onwards, Bett became a series regular. She left the show at the end of the seventh season, but returned for the final episode of Arrow. Emily is yet to land a major role since her star turn in the Arrowverse.
Keep reading to discover the more about Emily's relationships.
At one point, Emily's friendship with co-star Colton Haynes looked like a romance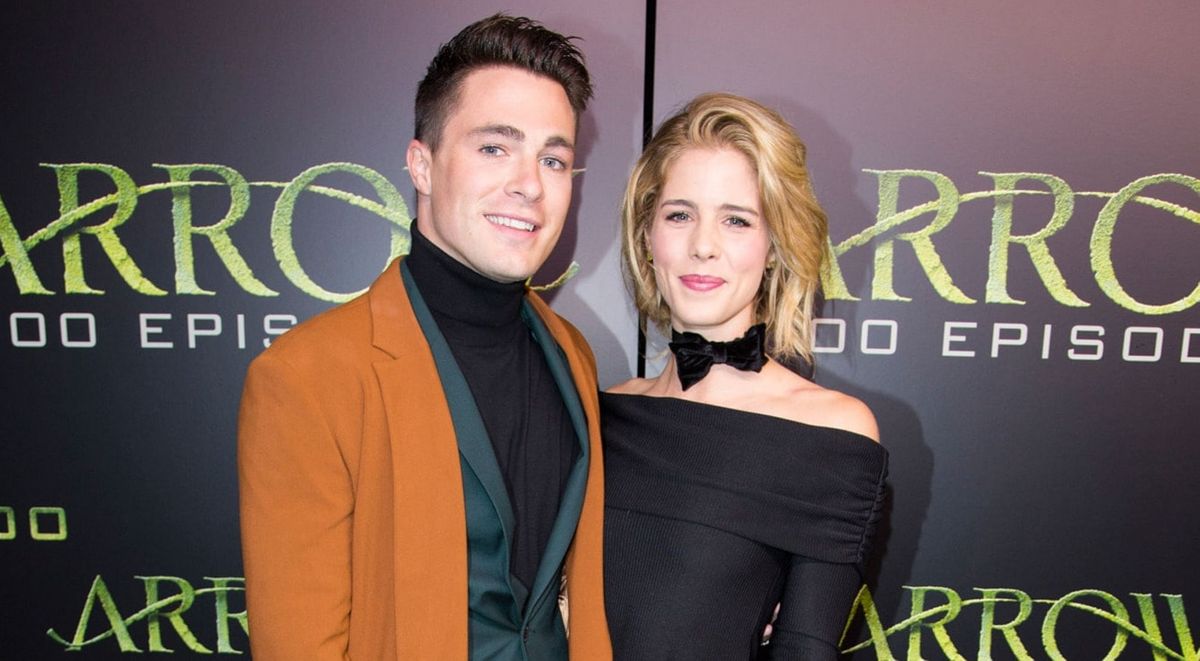 At some point between 2014 and 2015, some rumors suggested that Emily was dating her co-star Colton Haynes. Emily and Colton appeared together on the superhero show Arrow. Initially, people assumed that they were just friends. They used to hang around a lot together during filming, and they posted a lot about each other on Instagram and Twitter.
However, as time went by, they started to look like more than just friends. Reports suggesting that the couple was in a relationship emerged when they went on a holiday to Greece. The Instagram photos that Emily and Colton posted seemed to suggest there was something more to their relationship.
The couple looked very close, and they were both clearly enjoying each other's company. Emily posted an Instagram photo of the couple on 20th May 2015 that had romance written all over. She captioned the photo; "Champagne Moon."
Colton also posted several photos of the couple enjoying their holiday. He added the following caption to one of the photos; "Wooooo!!! My boo @emilybett on top of the world #Paradise."
Colton ended rumors of a relationship between him and Bett when he came out as gay
Reports continued to swirl about a potential relationship between the couple until Colton announced that he was gay. There was always speculation that Colton was gay, but he never publicly spoke about it until May 2016.
He told Entertainment Weekly that he had to take anxiety treatment for three months before coming out as gay. His announcement ended the rumors about a relationship between himself and Emily. Colton got married to celebrity florist Jeff Leatham in October 2017, but the couple got divorced in August 2019.
Colton and Emily are still close friends.
She was rumored to be in a relationship with Aisha Tyler after the pair made multiple red carpet appearances together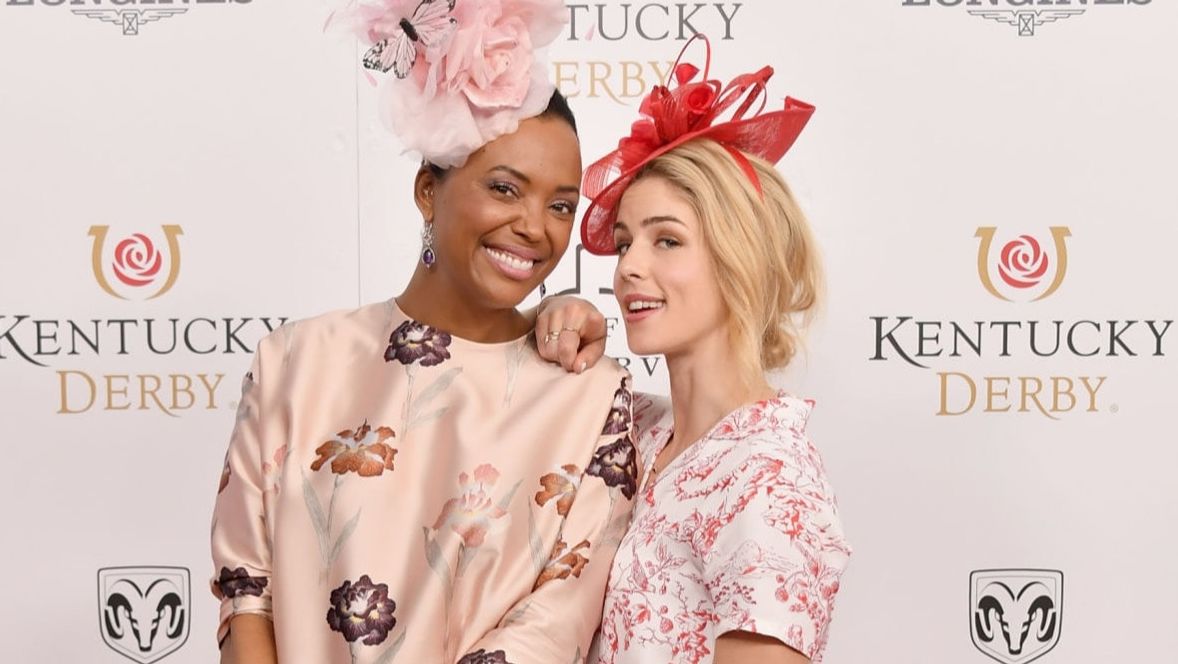 When Colton confirmed that he was gay, people began to focus on another person who Emily was very close to. Rumors that Aisha and Emily were dating came after Aisha completed her divorce in 2016.
It is believed that Aisha and Emily met in 2015 when Emily appeared on an episode of Aisha's podcast, Girl on Guy. The couple hit it off immediately, and they struck up a strong friendship. People began to suspect that they were more than friends because of the couple's posts on social media, and multiple appearances together.
Aisha and Emily appeared together on events such as the Golden Globes after-party, Comic Con, and the Vulture Festival. The rumors continued to spread when Aisha posted an Instagram photo of the couple on Emily's birthday;
"Happy happy birthday @emilybett! I could go on here about how much you mean to me, but I am going to tell you directly to your lovely face instead like an actual living human being. Suffice it to say these pics are only a partial visual summary of this incredible year, and but a preview of good things to come. You're aces."
Aisha and Emily talked of being in love but never publicly confirmed their relationship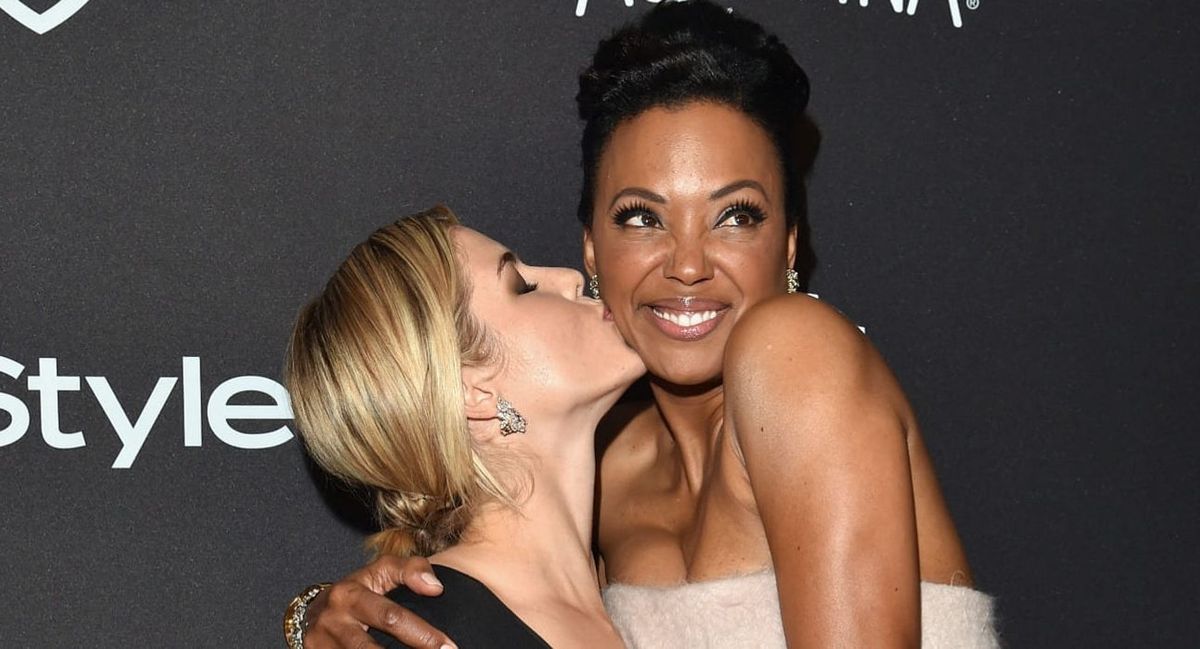 On 27th October 2018, Aisha appeared to confirm the relationship when she posted a photo reel of the couple on Instagram. The second photo showed Aisha and Emily sharing a kiss. Aisha captioned the photo; "True love."
Emily has never confirmed her sexual orientation, but Aisha has declared that she is open to any relationship. Aisha said on The Talk in 2016;
"I personally think that everybody is a tiny bit of gay. I do. I think that everyone is on a spectrum. Some people are very gay with a little bit of straight, some people are very straight with a little bit of gay… Every once in a while I will see a very beautiful girl and think she looks like she would be nice to kiss."
Aisha found a very beautiful girl to kiss in Emily. The couple hasn't confirmed a relationship, but it looks like their friendship is still going strong. On 4th February, Emily posted an Instagram photo with the caption;
"She sparkled her way through hosting the DGA's with love, humility and balls to the wall humor. It's difficult to express the awe and light felt when you are able to watch someone you love and admire succeed, it is nothing short of incredible. I'm uplifted, renewed and inspired by all the stories shared last night. Most importantly I'm so so in love."
It's been a while since the pair posted each other on Instagram. As always, the status of their relationship remains unclear.
Emily and Lucy Pinder are yet to address their rumored romance
Emily's decision to keep her personal life private means that she can't avoid rumors about her love life. Before the rumors about a relationship between Aisha and Emily began, Emily was linked to model Lucy Pinder.
Neither party confirmed or denied the relationship. Lucy Pinder has also been linked to actor Chris Evans.
---