Robin Williams was an American actor and comedian who gained fame for his improv skills, precise impersonation, and all-round goofiness. Few would have guessed that Robin would achieve all that he did as an entertainer. Growing up a chubby and lonesome child, Robin preferred the company of his thousands of toy soldiers rather than hanging out with friends.
He launched his standup career in the mid-1970, and from 1978 to 1982, his popularity grew for his portrayal of Mork in Mork & Mindy. Robin's success earned him a host of awards, including six Golden Globes, two Primetime Emmys, and five Grammys.
This piece will look at Robin Williams' tragic suicide.
Robin's death was ruled a suicide caused by 'asphyxia due to hanging
Williams' third wife, Susan Schneider, last saw Robin alive the night before 11th August 2014. The couple had resorted to sleeping in separate rooms as he was having trouble sleeping. Robin 'would sometimes move around a lot in bed or talk loudly in his sleep,' the preliminary autopsy report stated.
In the morning, Susan assumed Robin was asleep and run out for errands. Robin's PA suspected that all was not right at around noon. Upon knocking on Robin's door and receiving no response, the assistant knocked the door down to find a fully clothed Robin slightly suspended off the ground with a belt tied around his neck.
Several minutes later, the police and the Fire Department arrived at the scene and declared Robin dead. Rigor mortis had already set in, so it was suspected that Robin's death had occurred several hours before his discovery.
Lt. Keith Boyd of the Marin County Sheriff's Office declined to state whether Robin left a note, but he did reveal that Williams had superficial stab wounds on his left wrist and a pocket knife next to his body. The preliminary autopsy report concluded that Robin died of 'asphyxia due to hanging.' Schneider released the following statement:
"This morning, I lost my husband and my best friend, while the world lost one of its most beloved artists and beautiful human beings. As he is remembered, it is our hope the focus will not be on Robin's death, but on the countless moments of joy and laughter he gave to millions."
After the autopsy, Robin's body was cremated and the ashes scattered over the San Francisco Bay.
Alcohol and drugs were ruled out as a cause or contributor to Robin's death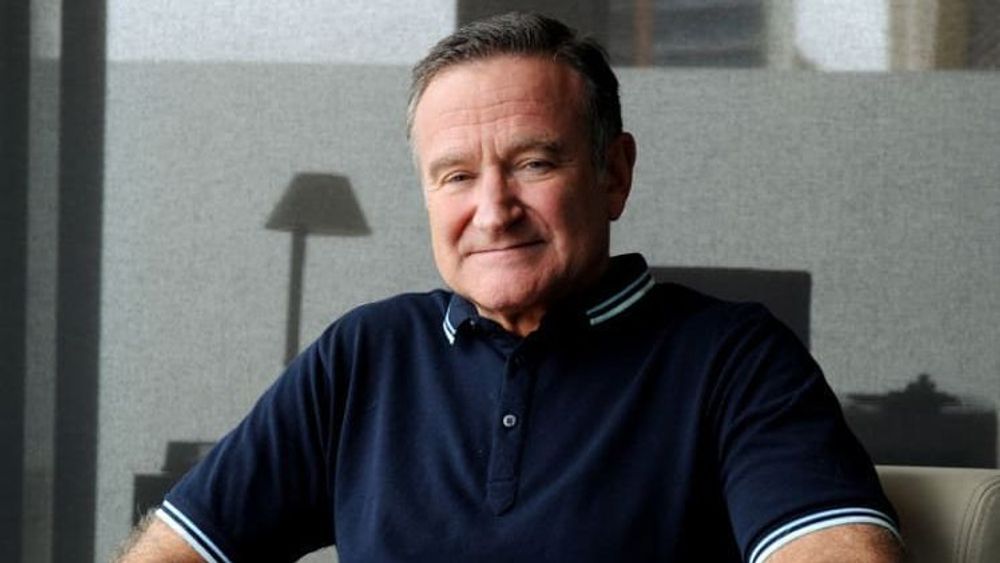 Robin's struggles with alcohol and drug abuse were well documented. In the late 70s and early 80s, he was addicted to cocaine. He decided to sober after his friend John Belushi passed away due to a drug overdose the morning after partying with Robin.
Years later, Robin relapsed and started drinking again, but he refused to take cocaine again. "There was no bit of me thinking, ohh, let's go back to that," he told The Guardian in 2010. Robin checked himself into a rehabilitation center for alcoholism treatment. Despite the seriousness of the matter, Robin always managed to turn it into comedy gold on stage.
After his death, there was suspicion that drugs and alcohol were involved. However, the toxicology report revealed that Robin didn't have alcohol or illegal drugs in his system at the time of his death. Robin had checked into a retreat facility in mid-2014, but Schneider told investigators that 'he did not check in for drug or alcohol abuse.'
Williams intended to apply the principles of the 12-step program to other facets in his life that he was struggling with.
Williams was initially diagnosed with Parkinson's, but the autopsy revealed that Robin suffered from dementia with Lewy antibodies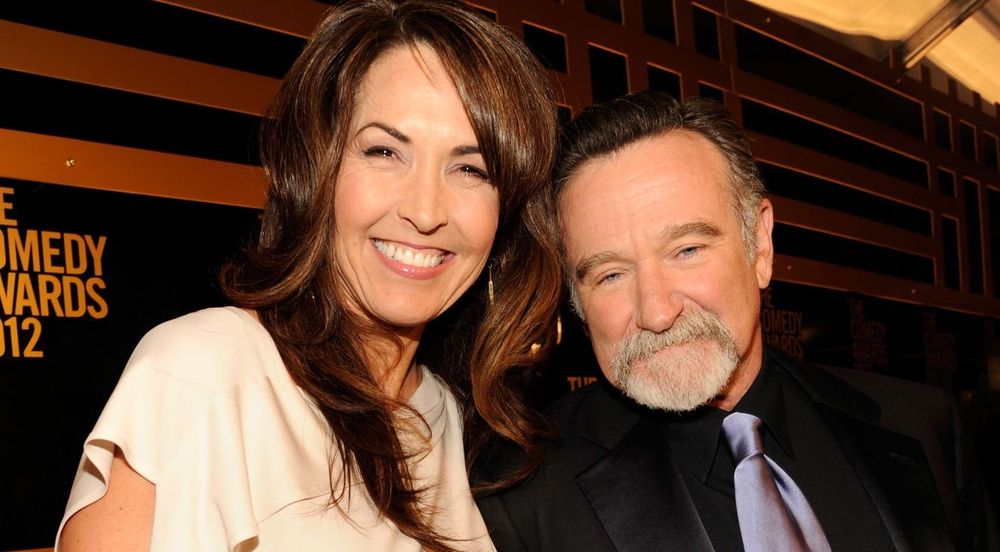 Robin's health struggles started after he noticed a recurring tremor in his left hand and a slowing of his left hand's movements. Memory loss, paranoia, fear, and anxiety rapidly set in. Robin's rapidly deteriorating mental health troubled him as he struggled to deliver on set and found it increasingly difficult to maintain personal relationships.
A barrage of tests followed, but frustratingly, they didn't decipher the cause of the problem. That is until specialists concluded that Robin had Parkinson's. Susan, Robin's wife, felt relieved, but she could tell that Robin wasn't convinced. In a piece she wrote for Neurology two years later, Susan said that she suspects that Robin was hiding some of his symptoms.
In between the sad times, however, were moments of joy and laughter. She wrote: "Throughout all of this, Robin was clear and sober, and somehow, we sprinkled those summer months with happiness, joy, and the simple things we loved: meals and birthday celebrations with family and friends, meditating together, massages, and movies, but mostly just holding each other's hand."
Sadly, none of the treatments Robin tried provided permanent relief. "I felt like he was drowning in symptoms, and I was drowning along with him," Susan wrote. It didn't make sense to Susan until specialists reviewed Robin's autopsy and concluded that Robin had an aggressive form of Lewy Body Dementia (LBD). The severity of Robin's disease baffled doctors:
"All 4 of the doctors I met with afterwards and who had reviewed his records indicated his was one of the worst pathologies they had seen. He had about 40% loss of dopamine neurons and almost no neurons were free of Lewy bodies throughout the entire brain and brainstem."
Susan deciphered that Robin experienced all symptoms of LBD except one, hallucination. However, she suspects that Robin hallucinated but chose to hide it. One of the symptoms, or a combination of them, most likely contributed to Robin's suicide. As she concluded, Schneider wrote:
"The predominant symptoms Robin had were not physical – the pathology more than backed that up. However you look at it – the presence of Lewy bodies took his life."
---