Chloe Bailey forms one half of the sibling group Chloe x Halle. Alongside her sister Halle, Chloe made her acting debut in minor roles before relocating to Los Angeles. Beyonce then noticed the pair's song covers on YouTube, became their mentor, and signed them to her label, Parkwood Entertainment.
The pair released an EP and a mixtape before gaining global recognition for starring in Grown-ish. They released their first album, The Kids Are Alright, in 2018 and their second album, Ungodly Hour, in 2020. Chloe recently became a trending topic on the internet after her Buss It challenge video went viral. She has followed it up with a sexy Silhouette Challenge video that has also caused an internet meltdown.
This piece will look at Chloe's secretive love life. Chloe Bailey is single.
Chloe was rumored to be dating Grown-ish co-star Diggy Simmons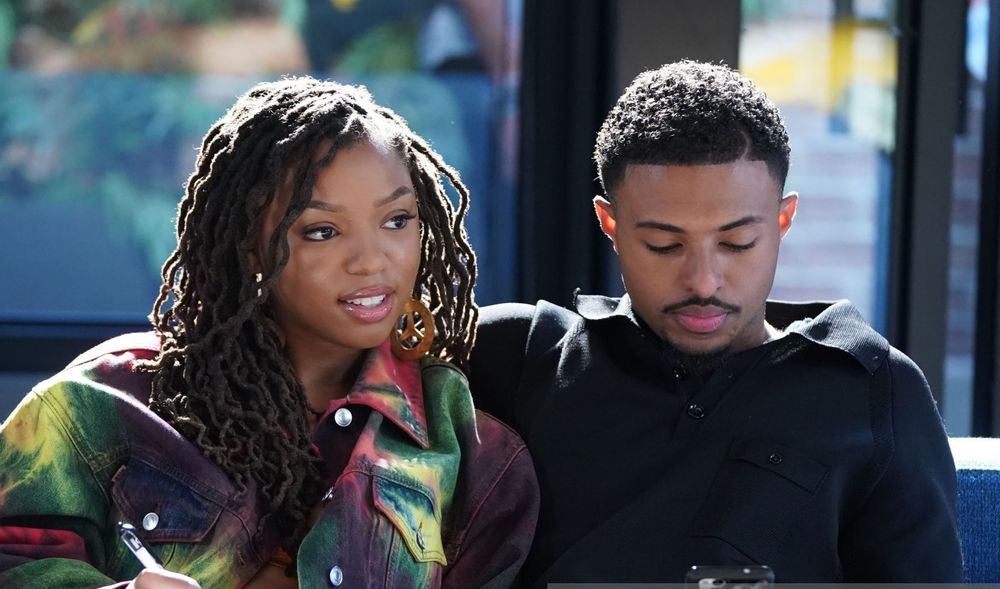 Chloe and Diggy Simmons play each other's love interest in Grown-ish. They sparked relationship rumors after they were spotted out on a date. Later in the night, the couple were spotted kissing.
It's unclear whether the couple were in a relationship as neither Diggy nor Chloe commented on the rumors.
Chloe admitted that some of the lyrics in the duo's songs relate to their love lifes
Chloe is quite secretive about her love life, but you might find details about her relationships in her song lyrics. Halle and Chloe reference relationships with men in some of their songs. During a June 2020 Instagram live session, Chloe said:
"What I love about creating music is that we can put our experiences in the music and that's how we can share our personal life and it's fun because that's how our fans can kind of see what we've been dealing with."
After Chloe's revelation, fans started dissecting her lyrics for evidence of her rumored relationship with Diggy. The investigation sparked a rumor that Simmons was the subject of Busy Boy. In the song, Chloe talks of a lover who got another girl pregnant during their relationship. That lover is rumored to be Simmons. In the song Do It, the girls sing, "no drama, no baby mamas."
---