Aaron Rodgers is an American football quarterback for the Green Bay Packers of the NFL. Rodgers played college football for UC Berkeley before the Packers picked him in the first round of the NFL Draft. He played back up to Brett Favre for three years before becoming the starting quarterback in 2008.
Two years later, Rodgers won the MVP trophy as he led the Packers to Super Bowl victory over the Pittsburgh Steelers. Aaron's stats prove that he is one of the best passers in the NFL. He is considered by some pundits to be one of the greatest quarterbacks of all time.
This piece will look at Aaron's love life. He is rumored to be dating Shailene Woodley.
Aaron Rodgers' ex Danica Patrick reportedly introduced him to his girlfriend Shailene Woodley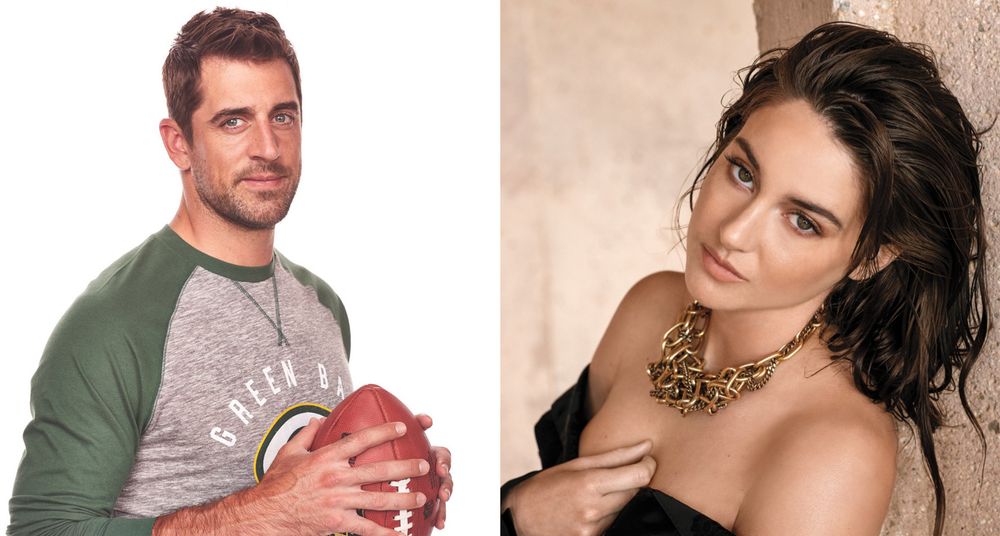 Aaron and Danica haven't spoken about the reason behind their split, but rumors suggest that actress Shailene Woodley had a role to play in the saga. TerezOwens.Com was the first outlet to report that Aaron left Danica for Woodley after Danica introduced him to the Big Little Lies actress. The outlet allegedly received the following tip:
"It seemed like Aaron had found his perfect partner in Danica Patrick. Danica had no idea when she introduced actress Shailene Woodley to Aaron that Shailene would make a play for him. Shailene and Aaron were quite cozy this past weekend in Tahoe. Looks like Aaron traded to a much younger girlfriend. Danica is devastated by Aaron's betrayal."
Aaron and Woodley haven't commented on the rumors, but a source speaking to E! News confirmed that the pair are dating, but they are keeping their relationship low-key. The source said:
"They have kept things private and low key. They have seen each other and been in touch. They continue to talk and see each other when they can. They are both focused on their careers but they also make time for each other."
Rodgers left it to his AP Most Valuable Player award acceptance speech to reveal that he got engaged in 2020. He didn't reveal the identity of his fiancée, but our money is on Shailene Woodley. Aaron said:
"180 straight days of having my nose hair scraped, playing for very little fans or no stands the entire season. I got engaged and played some of the best football of my career."
He then proceeded to thank everyone who'd contributed to his amazing year of football. Rodgers thanked several people before shouting out 'my fiancée.'
Aaron unexpectedly broke up with former NASCAR driver Danica Patrick in July 2020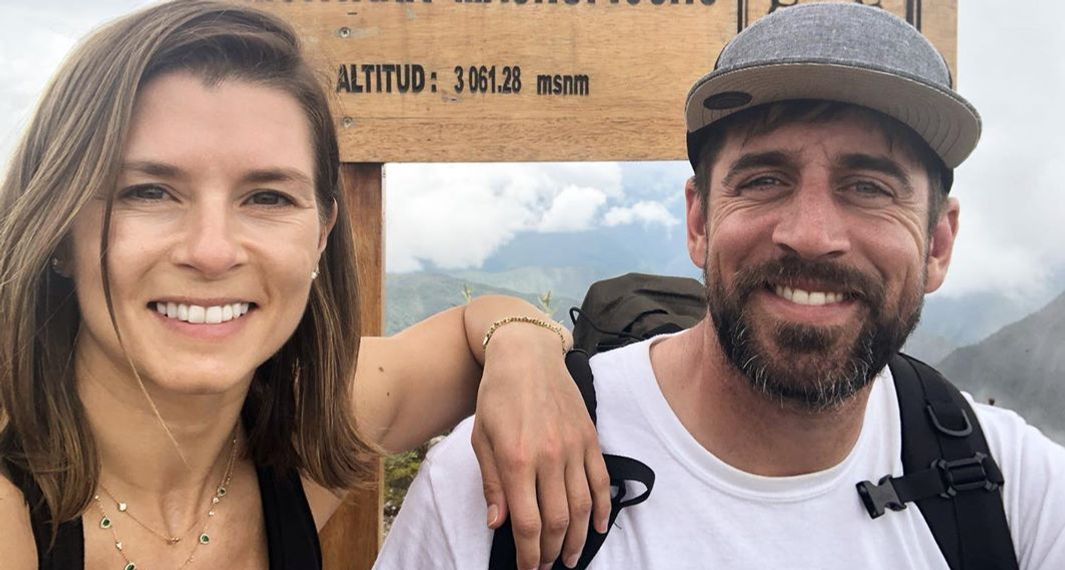 Danica and Aaron first met at the 2012 ESPY awards, and they became friends. Patrick is an ardent Chicago Bears fan, but she told Aaron that she would always support him as a player. When the couple started dating, however, Danica told The Associated Press that she'd started cheering for the Green Bay Packers.
Aaron and Danica's relationship appeared strong, and there were suggestions that marriage was on the cards. In early 2020, Danica responded to a fan who asked about her experience dating Aaron. She said:
"If you like a partner who is extremely attractive, super intelligent, very thoughtful, patient (lord knows I can be stubborn), loves to travel, is open minded, is into growing in this life, and can ball. Ya, it's pretty amazing."
Therefore, news of the couple's breakup a few months later took fans by surprise. All indications were that Danica and Aaron had a bright future ahead of them. It's unclear why the couple broke up, but Aaron stated that he is content with the current state of his life. On a 22nd September 2020 episode of The Pat McAfee Show, Aaron said:
"I have just a new and increased love of life. And I've made decisions and changes and habits that put me in a lot better headspace and there's just a lot of things that have come together in my life over the last few months that have really been enjoyable and reminded me, given me perspective, on life and in football to view things through the most positive lens I possible can."
Rodgers broke up with Olivia Munn two months after rumors claimed that they were engaged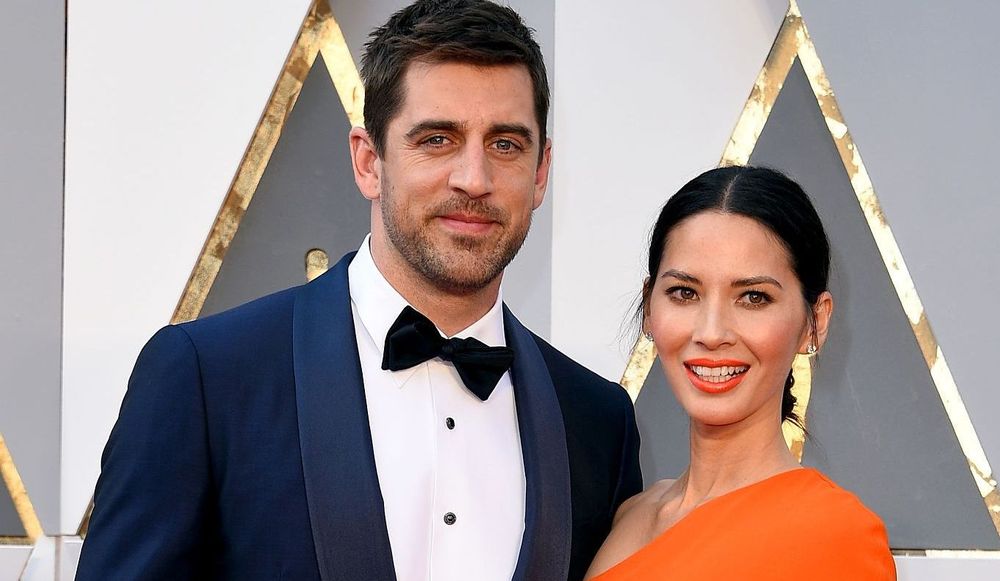 Olivia Munn and Aaron Rodgers started dating in 2014. They made several red carpet appearances together, but the couple largely kept their relationship private. Nevertheless, Aaron defended her after reports suggested that she contributed to his strained relationship with his younger brother and father. "Olivia doesn't really have anything to do with it," a source close to Aaron told People. "This is not her issue; this is the Rodgers family issue."
In January 2017, Olivia fueled engagement rumors when she was spotted wearing a diamond ring on her ring finger. However, a couple of months later, Olivia and Aaron broke up. The couple didn't reveal why they ended their relationship, but Aaron suggested that he found it hard to deal with the publicity brought by dating Olivia. In August 2017, he told ESPN The Magazine:
"When you are living out a relationship in the public eye, it's definitely… it's difficult. It has some extra constraints, because you have other opinions about your relationship, how it affects your work, and you know, just some inappropriate connections."
---