Aaron Rodgers and Danica Patrick are one of the most recognizable sports couples in America. Danica is a former NASCAR driver while Aaron Rodgers is a quarterback for the Green Bay Packers of the NFL.
Aaron and Danica have been close for the past two years, and you might be wondering whether they are married. This piece will focus on the details about the couple's relationship.
Danica hit back at an Instagram follower who accused her of causing her breakup from Aaron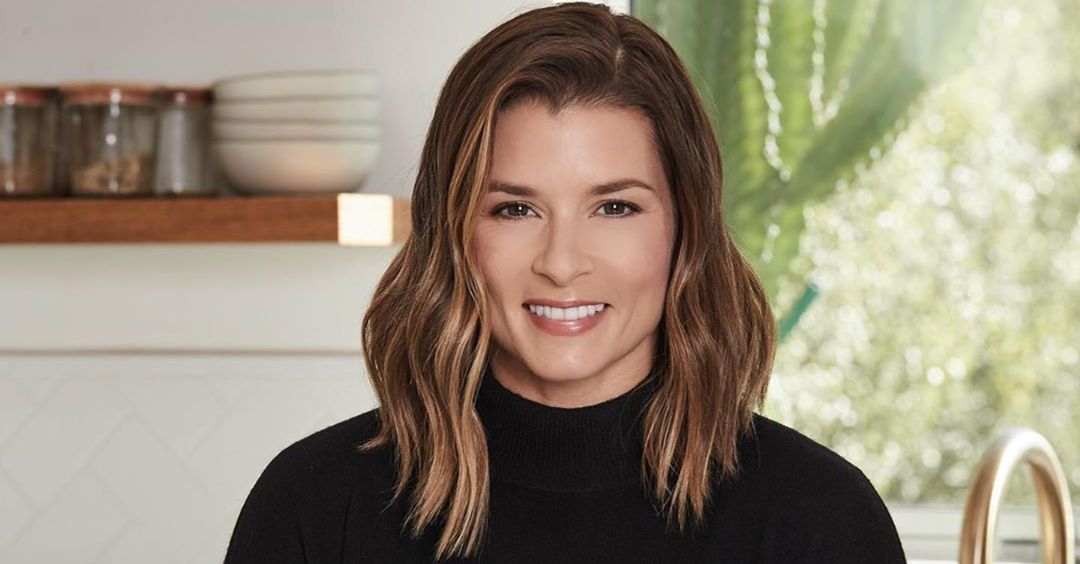 The first sign that all was not well between Aaron and Danica came in early July when Rodgers attended the American Century Championship golf tournament alone. Later in the month, the pair stopped following each other on Instagram.
In mid-July, one of Danica's representatives told the New York Post that the relationship was over. The couple hasn't revealed why they ended their relationship, but according to one Instagram user, Patrick is to blame. Danica hit back at the user by posting the comment on her Instagram stories and attaching the following caption:
"If we let what one person thinks of us to be our reality, we are doomed. Realize that what someone says has a lot more to do with their own wounds and reality than ours."
Aaron appears to have moved on quickly as there are rumors that he is dating Shailene Woodley
Danica and Aaron started dating after breaking up with their respective partners in 2017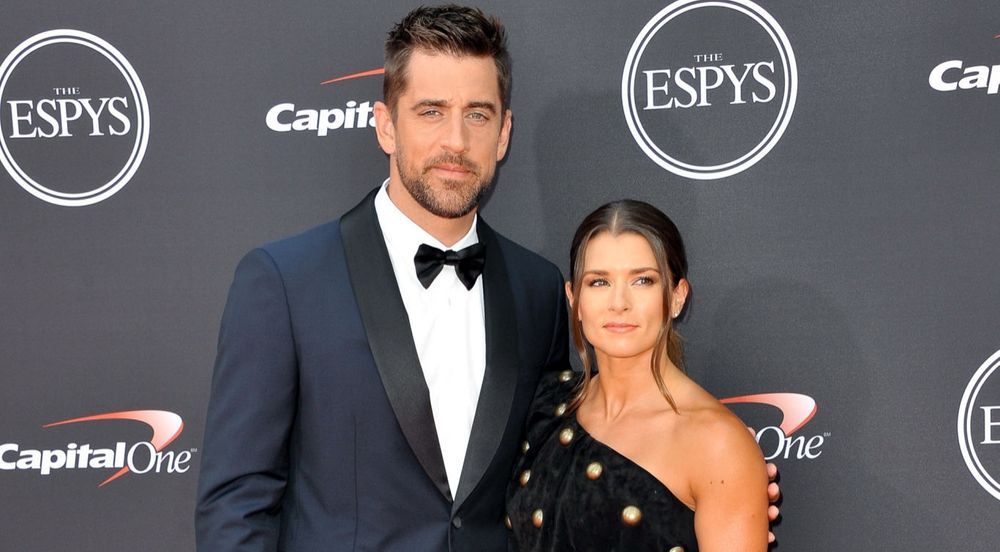 Danica and Aaron both had high profile breakups to deal with in 2017. Danica broke up with NASCAR driver Ricky Stenhouse Jr. in November 2017. Aaron ended his relationship with actress Olivia Munn in 2017 after they'd dated for three years.
The couple moved on quite quickly from their previous relationships. In January 2018, Danica told The Associated Press that she and Aaron were dating. Aaron and Danica had first met at the 2012 EPSYs. They became friends, and they met regularly during events. Danica told For The Win:
"We've just been sort of friends the whole time, kept in vague touch and seen each other at the ESPYs almost every year, and other places. So one thing led to another, and we realized how similar we were, and yeah, that got the ball rolling."
In February 2018, Aaron and Danica made their first public appearance together at the Daytona 500. The couple shared a sweet kiss as Danica got into the car for her last NASCAR race.
Aaron Rodgers was more open about his relationship with Danica than he had been before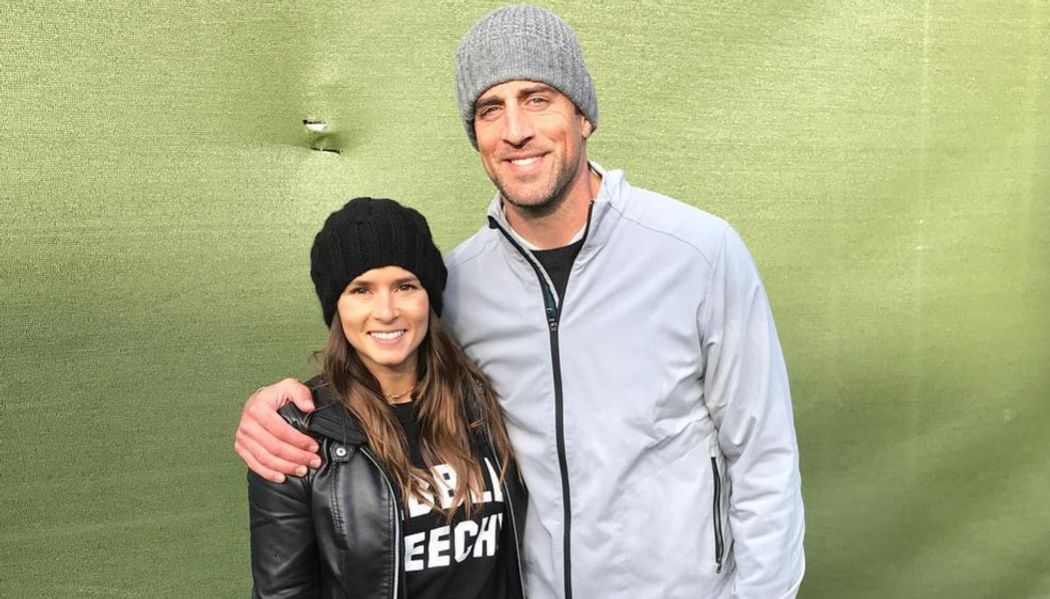 Aaron Rodgers had gained a reputation for being private about his relationships before he started dating Danica. He was open about his relationship with her from the outset. He stated in a 2018 interview with Artful Living that were going to see a lot of the couple on social media:
"We're just two people who enjoy being around each other and love each other. We're really into each other. So there's going to be [social media] posts with each other because we enjoy each other's company a lot. We're really attracted to each other."
A source also talked to E! News about how proud Aaron was to be in a relationship with Danica. The source said:
"He becomes less private about his relationship because he is really proud to have her by his side. They are completely smitten and committed to each other, and they are in it for the long haul."
Danica seems to have shifted allegiance from the Chicago Bears to Aaron's Packers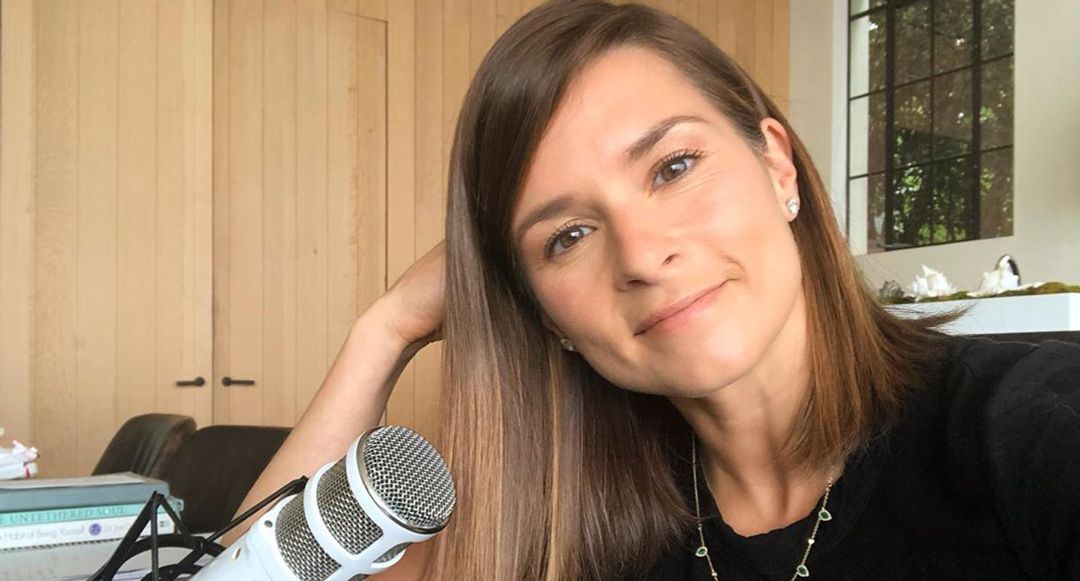 Danica Patrick was born just 1 ½ hours drive away from Chicago, and so she grew up as a Chicago Bears fan. Her dad had a frosty relationship with Packers fans. Danica told Jimmy Kimmel:
"I was born in Wisconsin but we lived in Illinois, so my dad grew up with all Packers fans. What he says is I'm not against the Packers fans. So I don't know what that really means because now I am a Packers fan. I guess we'll have to talk about that."
Danica's change in allegiance has been brought about by her relationship with Aaron. At first, she used to support only Aaron, but she gradually found herself supporting the Packers.
There were rumors suggesting that Aaron was about to propose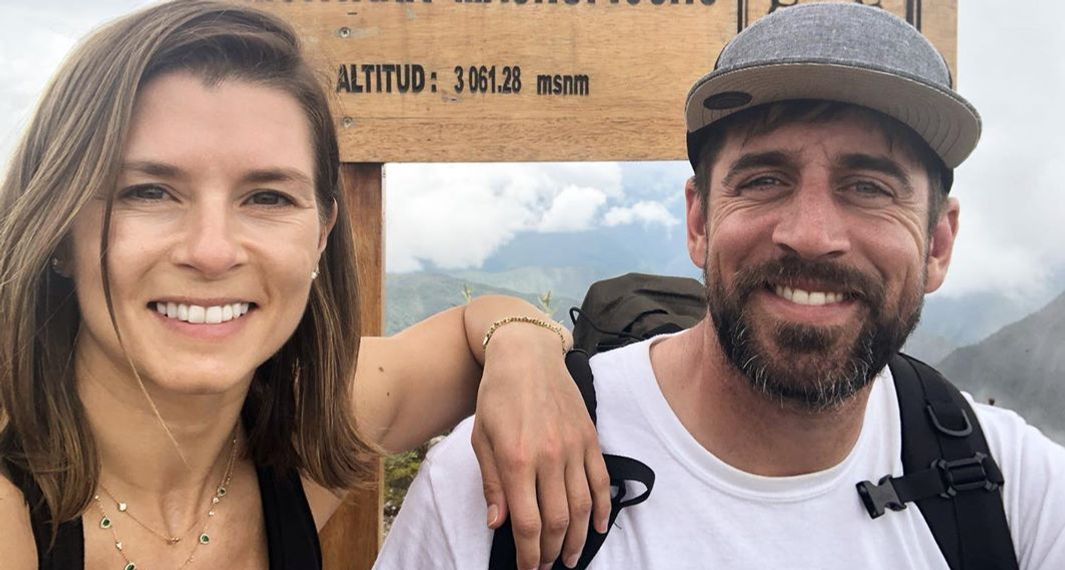 According to a source speaking to E! News, Aaron has plans in place to propose. The source stated that the proposal is going to happen, we just have to await a confirmation. Danica talked to Jenny McCarthy about a possible proposal by Aaron. She stated:
"That's one of those things. You can't be attached to something going a certain way because if you really want something to happen, there's that equal energy of being afraid that it's not going to happen. You just have to let it go and be like well, am I having fun today? Yep? Then life's good."
It is now likely that the proposal will never happen because of the breakup. However, we are not ruling out a potential reconciliation.
---