Zach Wilson had a rather underwhelming first season with the New York Jets. Wilson will be aiming for a better second season, but he has some off-field issues to handle before he takes the field. In mid-July 2022, Zach's ex-girlfriend, Abbey Gile, accused Wilson of sleeping with his mom's best friend.
Gile made the controversial statement after a fan accused her of being a homie hopper – a term describing a person who dates their ex's best friend. After splitting from Zach, Gile started dating the NFL star's college roommate Dax Milne. 
Zach's parents, Lisa and Mike Wilson, have raised their six children using Mormon ideals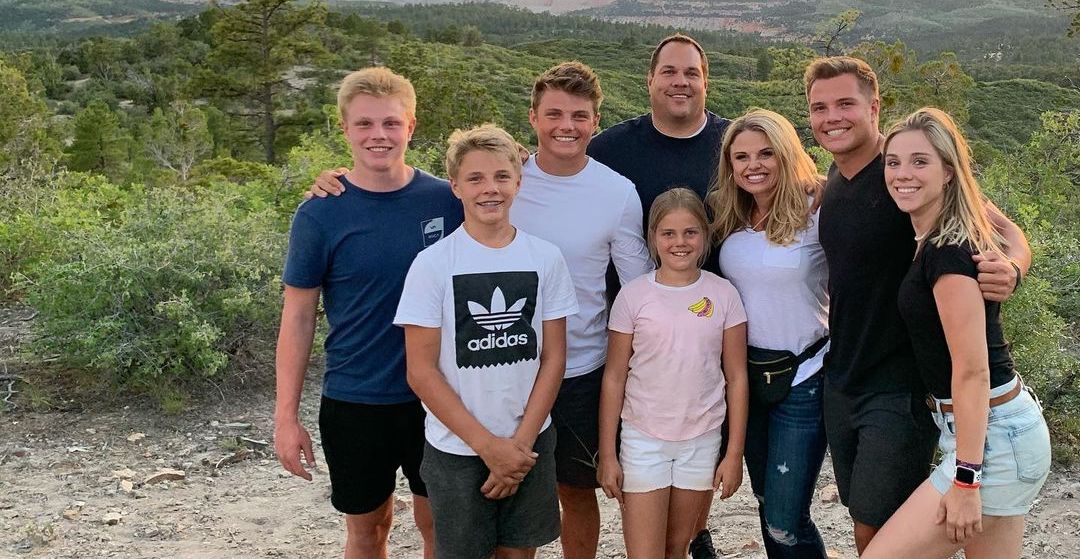 Zach Wilson was born on 3rd August 1999 in Draper, Utah, to Lisa and Mike Wilson. The NFL quarterback is part-Hawaiian from his father's side.
Gary and Rose Neeleman raised Lisa and her six siblings in Brazil and Salt Lake City, Utah. Lisa's siblings have experienced success in their careers, with David, the second-oldest of the Neeleman brood, being the most famous.
David has founded or co-founded five airlines, including JetBlue Airlines, in 1998. He chartered a plane to transport fans from Salt Lake City to the Carolina Panthers' stadium to witness Zach's NFL debut.
Lisa and Mike raised their six children using Mormon ideals; the siblings share a tight bond rooted in their religious beliefs. On 11th April 2022, Zach posted an Instagram photo of himself alongside his three brothers and two sisters, writing:
"Happy National Siblings Day to this amazing group of mine. Having a big family keeps life exciting! Love these guys."
"To these beautiful people of mine," Lisa captioned a Mother's Day Instagram post. "Thank you for fulfilling my lifelong dream of becoming a mother. Thank you for being patient with me. Making me feel special and loving me, even when I failed. You are my greatest accomplishment."
Lisa and Mike celebrated their 25th wedding anniversary in March 2022. In November 2020, Lisa posted an Instagram message appreciating Mike for his contribution to their relationship and family:
"He makes me crazy! But I'm also CRAZY about him. He also absolutely adores me. He makes me feel safe. He makes me be better, even when I don't like what he has to say. He believed in me and let me build our homes. Together we have raised 6 amazing children. So grateful for this big lug and I wouldn't trade him for the world."
Lisa's social media career ballooned after drawing attention during the NFL Draft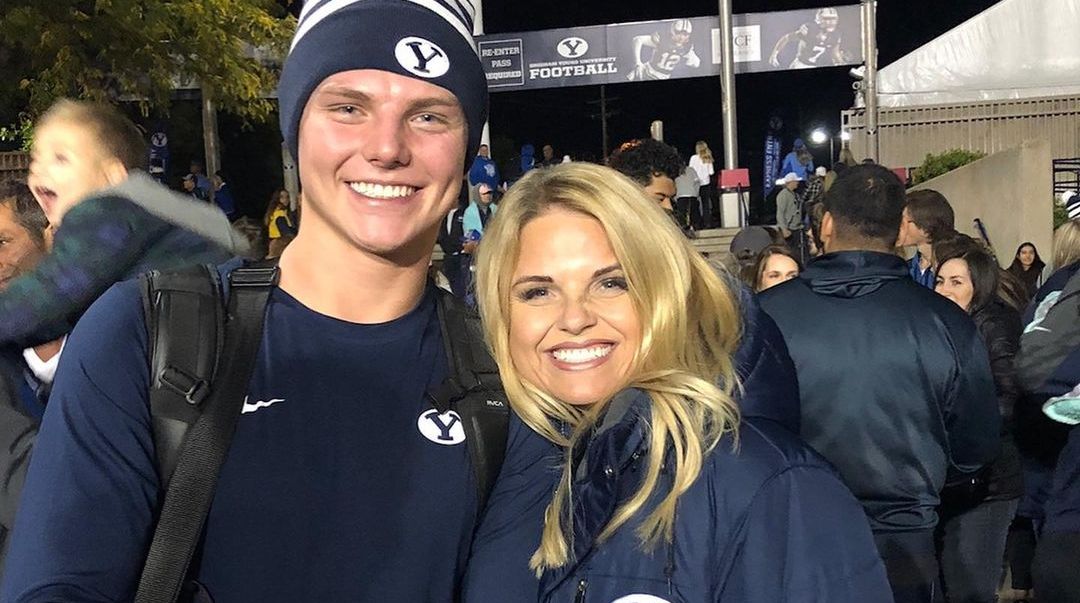 The 2021 NFL Draft was supposed to be Zach Wilson's moment in the sun. However, perhaps unexpectedly, Zach had to share the limelight with Lisa.
Lisa trended on social media due to her ageless looks; netizens labeled her the MVP and breakout star of the 2021 NFL draft.
Wilson capitalized on the attention to grow her social media following. Before the draft, Lisa had around 10,000 Instagram followers; a little over a year later, she's verified on the platform and has over 100K fans.
Lisa posts cooking videos, makeup tutorials, and commentaries regarding various issues. According to her website, she plans to start a podcast and a YouTube channel soon.
It hasn't entirely been smooth sailing for Lisa on social media. After shooting to fame, netizens unearthed a video of Lisa complaining about mask policies at Disney World parks. She called the establishment 'maskholes' and said her family didn't enjoy their time at the park because 'it was hotter than a whore in church.'
Before going private, Lisa addressed the allegations, saying: "I want to make it clear that I did wear my mask PROPERLY all day. I didn't get reprimanded even once! I am very respectful. But it is miserable being at the 'happiest place on earth' with police walking around yelling at people for taking a drink of water."
Lisa also received criticism for supporting Donald Trump and promoting hydroxychloroquine as a coronavirus cure.
Zach told Craig Carton on WFAN that he didn't enjoy the attention his mom got for her looks. "It's not my favorite for sure," Wilson said. "I like to keep her out of the spotlight. She's an awesome lady and I love having her support."
Lisa has vowed to protect her children from the ills of social media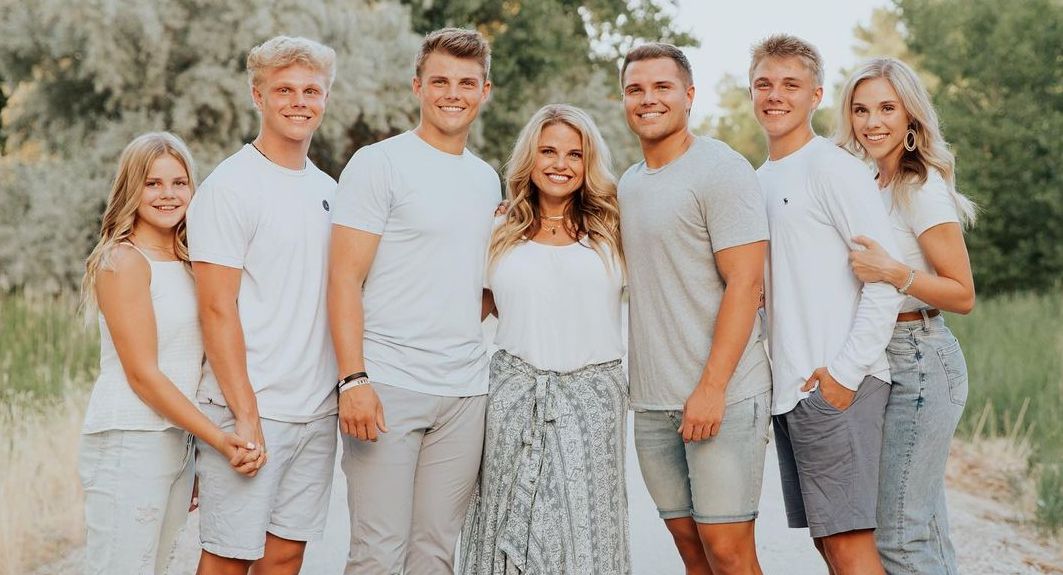 On the day Abbey Gile accused Zach of sleeping with Lisa's best friend, Lisa posted an unrelated video involving social media predators.
In a nearly 30-minute video, Lisa said a predator had contacted her 13-year-old daughter via social media. Lisa explained she'd underestimated the dangers of social media platforms. She wrote:
"I thought I had done all the things to teach her to recognize danger. I thought I had blocked her from outside influences and I mean she was my kid, so even if someone got in, she knew what to do. I was wrong. I completely underestimated the degree of evil that was possible, in a little electronic device, I personally placed in my baby girl's hand."
Lisa said Satan could creep into your home and steal your child without a parent noticing. She thanked 'mother's intuition' for helping her eliminate the danger in time. She continued:
"Satan is smarter than you are. Who's going to take back the power of your title? You are the parent. You make the rules. Children want to be controlled. They want structure. It's like swaddling them and holding them tight. It makes them feel loved."
"It makes them feel like you care. If you don't control them…. They will find someone who will."
---