Yung Gravy (real name: Matthew Raymond Hauri) is having a 2022 to remember: he recently released his first Billboard Hot 100 hit and revealed his relationship with Sheri Easterling, Addison Rae's mom. Addison Rae's parents, Sheri and Monty Lopez, split following allegations that Monty was cheating on her with younger women.
Gravy had discussed finding Easterling attractive and planning to take her on a date. However, few imagined that Yung Gravy and Sheri Easterling would appear together at the MTV VMAs and share a kiss in front of the cameras.
"I'm into MILFs and she's kind of the queen of MILFs, so I figured it was just a perfect match," Yung Gravy said.
Yung Gravy grew up alongside three half-siblings from his father's previous marriage
Yung Gravy was born on 19th March 1996 in Rochester, Minnesota, to Peter Johannes and Cynthia Cleveland Hauri. His father immigrated to the United States from Switzerland when he was 22. Thanks to Peter's Swiss connections, Gravy holds American and Swiss dual citizenship.
Peter Johannes initially married Debbie Ria and welcomed three children – David Courard, Heidi Hauri, and Katrin Casper – with her. Johannes married Cynthia Cleveland after divorcing Debbie Ria.
Gravy said on VLAD TV that his dad was 61 and his mom 41 when he was born. "My dad had another wife before my dad and I got half-siblings," Gravy said. " He met my mom when he was like 55, 60, something like that."
The rapper said his love for music from the 60s and 70s wasn't inspired by his older parents. He explained:
"My dad was old enough to listen to classical music and shit, which I fuck with. My new album has a classical music sample on it- some Beethoven trap on it. My mom listened to kind of like Elton John. They didn't necessarily inspire what I listen to today or what kind of created my style."
Gravy said he naturally gravitated towards soul and music from the 60s and 70s.
Yung Gravy's father helped create guidelines for avoiding insomnia without drugs
Peter Johannes Hauri was a junior high school teacher in Switzerland before moving to the United States to study. After graduating from North Central College in Naperville, Illinois, with a psychology degree, Hauri enrolled at the University of Chicago, where he earned his Ph.D.
Hauri was among the first researchers to study insomnia. When asked where his interest in sleep stemmed from, Peter said: "My mother was a very famous insomniac. I don't sleep so well myself." Yung Gravy told VLAD TV that he also experienced trouble sleeping.
Johannes performed most of his research as part of the Mayo Sleep Disorders Center. His studies in narcolepsy and sleepwalking helped him develop guidelines for avoiding insomnia without drugs.
In his book No More Sleepless Nights, Hauri outlines steps he'd developed to help people sleep without medication. He suggested getting rid of the bedroom clock and waiting for sleep instead of actively trying to fall asleep.
Hauri said he learned that every case of insomnia was unique. "There is no one set of rules that can be mimeographed and given to every patient who comes into the office," he said.
Yung Gravy said on VLAD TV that Hauri helped invent rumble strips – they are small bumps on some roads that alert inattentive drivers when they start veering off lane or off the road. "My dad helped invent that in the 80s," Gravy said. "My dad's out here.
The rapper said that despite growing up surrounded by medical professionals working in the Mayo Clinic, he never wanted to pursue medicine. He explained:
"I like psychology shit. I think I could be a therapist or something, but I didn't want to. I could never do some shit where you are like a surgeon or anything. I couldn't do that."
Peter Hauri passed away on 31st January 2013 due to complications from a brain injury caused by a fall. The former director of the Mayo Sleep Disorders Center was 79.
Gravy said he enjoys partying with his mom at her house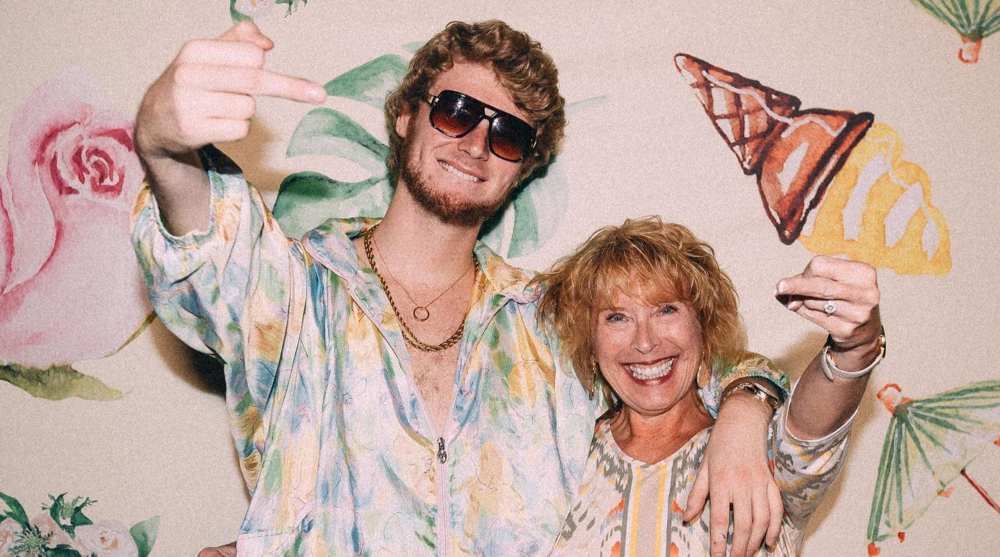 The 2020 pandemic gave Gravy the first chance in nearly two years to take a break. He decided against staying in Los Angeles and went to his mom's apartment in Minneapolis. Gravy said that home provided the best environment for creating an album. He explained:
"Whenever I'm like I'm out in LA, I'll get distracted or have things I gotta do. Here all you can really do is go to the store or make music. I think it was good time to work on an album. I had more time to focus on since I was back home. I had better focus here."
It was probably at this time that Young Gravy found out that partying with his mom wasn't such a bad idea. His song Party at My Mama's House reads:
"How'd I get twenty-six hoes at my momma's house? Momma rollin' big ass blunts, we gon' pass it round/ Nothin' like a good ol' party at my momma's house."
During a subsequent appearance on Fuse, Gravy confirmed that he didn't make up the parties at his mom's house. He said: "I have a song called Party at My Mom's house in my new album. Basically the whole story is just that I party with my mom a lot and we have parties at her house and it's really fun."
---