Willie Nelson had grown tired of the traditional country sound when he invented outlaw country. Having grown out his hair and expressed contempt for the charts, Nelson recorded the album Stardust against his label's wishes. The album went quintuple platinum, making Nelson a global superstar, and ushered in an era of dominance for outlaw country.
The above is just one of the many accomplishments of a true country legend. Did we mention he starred in several films, including 1982's Barbarosa?
Nelson recently turned 89 and has faced several death hoaxes. However, he's still alive and touring.
Willie struggles with breathing problems, but he continues touring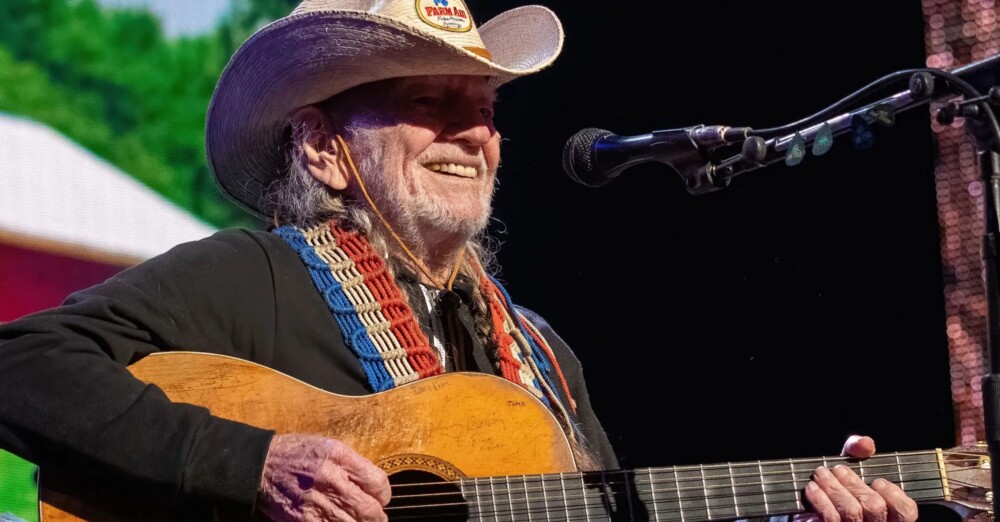 Nelson suffered his first health scare in the early 80s: his lung collapsed while swimming. In 2012, he canceled a Denver concert due to 'high altitude and emphysema.'
Willie told NPR in 2012 that lung problems had forced him to quit marijuana smoking. In 2015, Nelson underwent stem cell therapy to improve lung health, but he still suffers from the effects of prolonged smoking.
In early January 2018, Nelson abruptly ended a performance in San Diego due to coughing and breathing difficulties. While confirming that Nelson had canceled his tour, Willie's publicist said the country legend had terrible flu and had returned to Texas to recuperate.
A year later, he canceled a summer tour due to similar problems. "I'm sorry to cancel my tour," Nelson wrote on social media. "But I have a breathing problem that I need to have my doctor check out."
Willie suffers from emphysema, a chronic condition that occurs due to air sac damage. "Breathing is a little more difficult these days and I have to be careful," Willie told KSAT TV. "I don't smoke anymore – I take better care of myself."
Nelson told the Wall Street Journal that he does light exercise to keep in shape: "If you want to live a long time, you have to take care of yourself. You have to pay for the day, every day. As you've always heard, if you don't use it, you lose it. You need to move. So every day, I'll jog or walk, do some sit ups — just a little something to pay for the day!"
Willie has tour dates booked deep into 2022. He loves music and will continue performing for as long as he can. "I just enjoy playing," Willie told Rolling Stone, "whether it's on the stage, here in the studio, or wherever."
Nelson wrote Still Not Dead to mock false death rumors
Willie Nelson has faced several death rumors over the past few years. In early 2015, a fake news site reported that the country star was found unresponsive on the front lawn of his home. In April 2015, the outlet published another false death report.
The rumors flared up again in August 2017 when Chicago outlet WLS-AM reported Willie's death. The radio station owned up to its mistake, saying it had relied on manufactured information.
Willie sees the funny side of death hoaxes. "[Willie] and I laugh about [it]," Buddy Cannon, Nelson's friend, told CMT.com. "What can you do? People just say stuff." Nelson mocks the death rumors in the song Still Not Dead, co-written by Cannon.
Willie sees the allegations as funny, but people close to him fear that he will die soon if he doesn't slow down. Reports claim that Nelson has ignored advice from friends and family to stop performing. "Nelson refuses to quit the road and his family and many of his friends fear it'll do him in," the National Enquirer reported.
Nowadays, Nelson often performs sitting down, confirming reports that he struggles to stand for long periods. Nelson's son, Lukas, keeps an eye on him during tours.
It's unlikely that Willie Nelson will quit touring. "Music is what I do, and retiring is something I don't even want to think about," Nelson said.
Marijuana smoke destroyed Willie's lungs, but he strongly advocates for its legalization
Willie no longer smokes weed, but he hasn't stopped enjoying it. Lukas, Willie's son, told fans that Willie consumes the drug through edibles, vaping, gummies, and drops.
Nelson is a strong advocate for marijuana legalization and owns a cannabis oil brand dubbed Willie's remedy. Willie said:
"I think people need to be educated to the fact that marijuana is not a drug. Marijuana is a herb and a flower. If [God] put it here and he wants it to grow, what gives the government the right to say that God is wrong?"
---