Will Hurd, the former U.S. representative for Texas's 23rd congressional district, is considering a presidential bid. Hurd told NBC's Meet the Press that Americans don't want another contest between Trump and Biden. "The reality is two-thirds of Americans want somebody other than Donald Trump and Joe Biden. That's, like, the rematch from hell," Hurd said.
Will Hurd and Lynlie Wallace married on New Year's Eve 2022
Will Hurd and Lynlie Wallace announced their engagement via a joint early December 2022 Instagram post. "We're getting married," Hurd captioned a photo of the couple, with Lynlie's engagement ring in full view.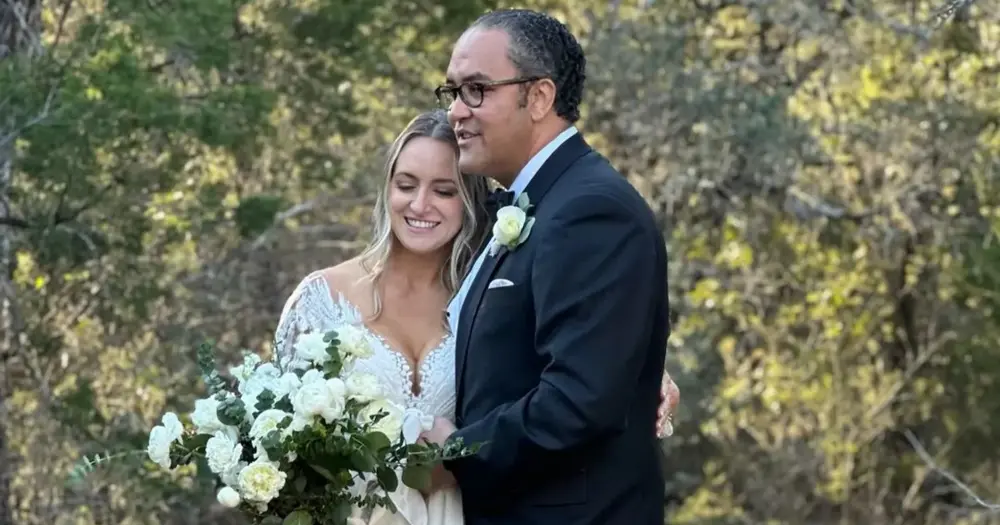 Hurd and Lynlie's New Year's Eve ceremony almost never happened as Lynlie struggled to get a fitting dress. She wrote on Instagram in February 2023 that the dresses she ordered from various stores didn't feel right. "I was so frustrated that I came close to calling the whole thing off and just eloping," Lynlie wrote.
Thankfully, Lynlie found the perfect dress at Bridal Connection. "I ended up selecting this incredible @randyfenoli gown and couldn't be happier with my wedding day look!" Lynlie added.
Hurd and Lynlie were married in an intimate ceremony held in their backyard in Helotes, Texas. The former U.S. Rep announced on Instagram:
"Last night, surrounded by our family, we said 'I do' to each other! We are so grateful for everyone who has supported us along the way and can't wait to see what the future holds for us as a married couple! Happy New Year! Here's to 2023 y'all."
"On Valentine's Day I'm grateful for the love, laughter and companionship that my wonderful wife has brought into my life," Hurd dedicated a Valentine's Day post to his wife.
Lynlie was the Chief of Staff for State Representative Lyle Larson for nearly 12 years
Lynlie Wallace graduated from Angelo State University with a Bachelor of Arts in Government. She earned her Juris Doctor from St. Mary's University School of Law.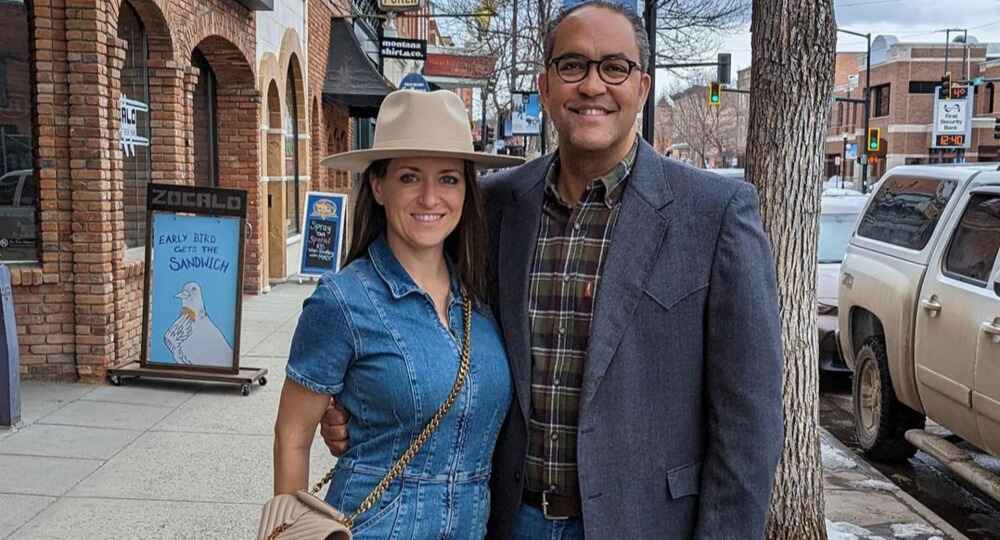 She joined Lyle Larson's team as the campaign manager in January 2010. After Larson's election, she was promoted to Chief of Staff, a position she held until March 2022. Lynlie left Larson's team to become the Legislative and Regulatory Counsel for Focused Advocacy, LLC. She said:
"I am excited to join the team of professionals at Focused Advocacy. I share the firm's strong commitment to advocating for local communities at the Texas Legislature and in state regulatory matters and Focused Advocacy's diverse client roster presents unique professional opportunities that I'm eager to pursue."
Lynlie and Hurd support each other's careers. After Hurd released his book American Reboot, Lynlie posted photos of the book on Instagram alongside the following caption:
"American Reboot is out! Couldn't be prouder of one of my best friends in life, @willhurd, for telling his story and putting his ideas out into the world. I'm grateful to have played a small role in this project. It's truly something special and I can't wait for y'all to read it."
In the acknowledgement section of American Reboot, Hurd thanked Lynlie for teaching him politics and encouraging him to write. "I could fill this entire book with thank-yous to you, and it wouldn't be enough," Hurd writes. "I wouldn't have been able to do this if you hadn't been in my life."
---