In three years, Pamela Anderson and Tommy Lee had what most couples take decades to achieve. Between 1995 and 1998, they wed four days after meeting, had two children, and divorced. Oh, and their sex tape leaked after a vexed and unpaid construction worker stole a safe containing valuables and the infamous video.
Anderson and Tommy's story features in the Disney+ limited series Pam & Tommy. The series has shone the spotlight on the duo's relationship, which continues to fascinate audiences more than 20 years later.
This piece looks at the reasons behind Pamela and Tommy's breakup.
Pamela and Tommy broke up after Tommy assaulted Pamela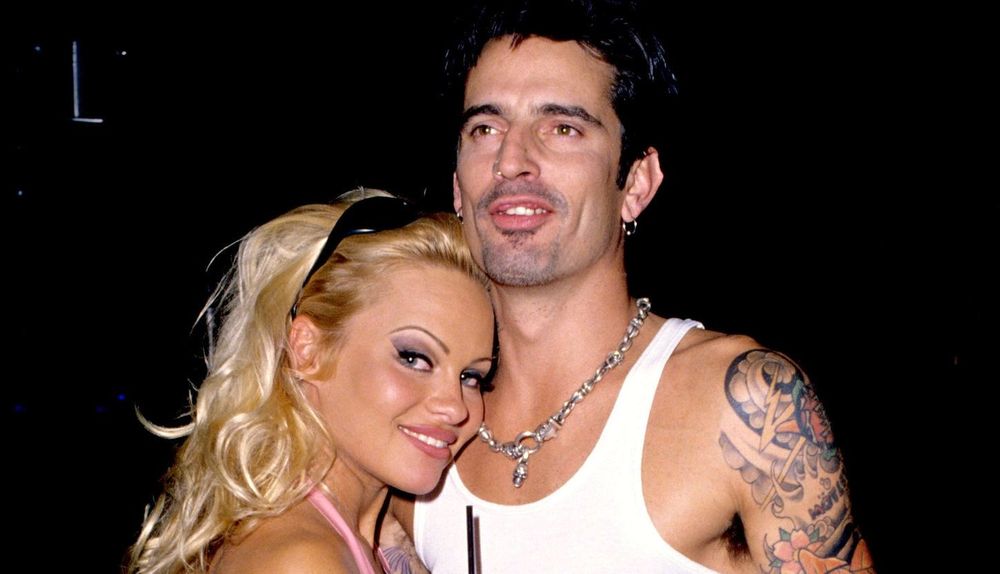 Pamela and Tommy had a tumultuous relationship that featured constant arguments. Pamela had enough when Lee allegedly assaulted her as she held the couple's 2-month old son. Anderson suffered a broken finger and red marks on her back.
Authorities charged Lee with unlawful firearm possession, child abuse, and spousal abuse. Prosecutors dropped the gun and child abuse charges for a no-contest plea to spousal abuse. Lee spent six months in prison for the violation.
Anderson filed for divorce after Lee's arrest in February 1998. In his 2001 memoir, The Dirt, Tommy wrote that he didn't expect Pamela to go that far:
"She was probably scared and thought I was some crazy, violent monster; she probably thought she was doing the right thing for the kids; and she probably wanted an easy way out of a difficult situation. As much as I loved Pamela, she had a problem dealing with things."
The judge placed Lee on three years of supervised probation following his release. It barred Lee from contacting Anderson, limited the time he spent with his sons, mandated him to complete 200 hours of community service, and prohibited him from using drugs and alcohol.
After Lee's sentencing, Pamela told reporters that she hoped Lee would change. "I'm anxious for [Tommy Lee] to see his kids, as I'm sure his kids are anxious to see him," she said. "I'm happy that he took responsibility for this. I think it's the first step towards healing."
Lee and Tommy reunited briefly in 2008 but broke up again a short while later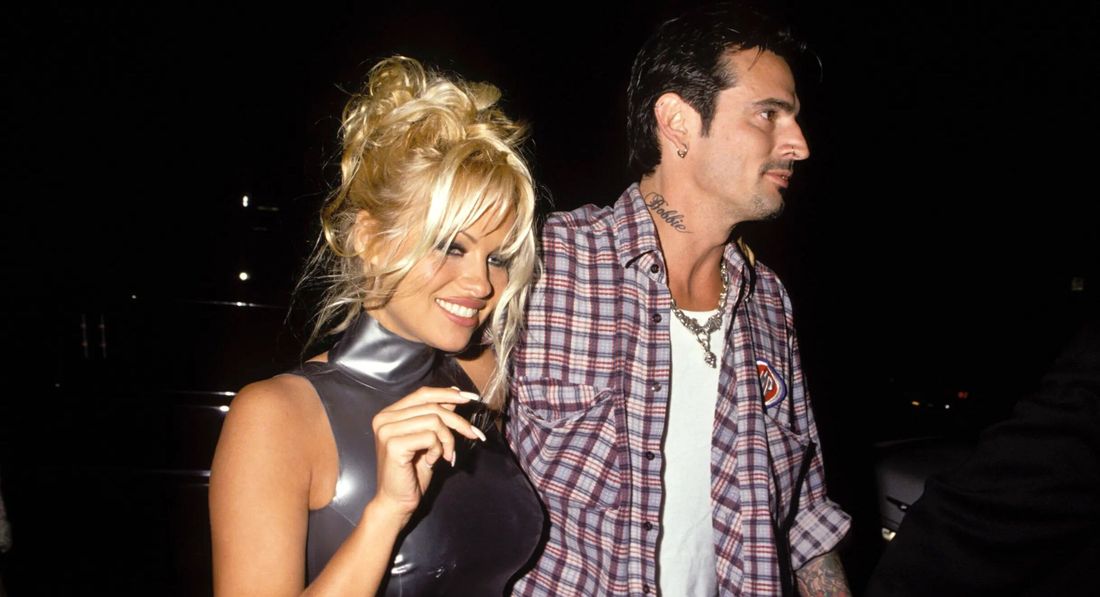 Lee and Tommy appeared to patch their differences shortly after his release, but that reunion was short-lived. They reunited again in 2008; this time, they seemed committed to making the relationship work.
"We've only given it a try 800 times — 801, here we go," Lee told Rolling Stone. "Pamela and the kids have moved in with me. It's awesome. It's definitely working."
The pair split for good in 2010. Pamela would have other relationships, but she described Tommy as the love of her life. She told People in 2015:
"There was Tommy and then there was nobody else. He was the love of my life. We had a wild and crazy beginnings that was too much for both of us. It really was love at first sight. I only knew him four days before I married him."
Pamela and Tommy are on good terms for their children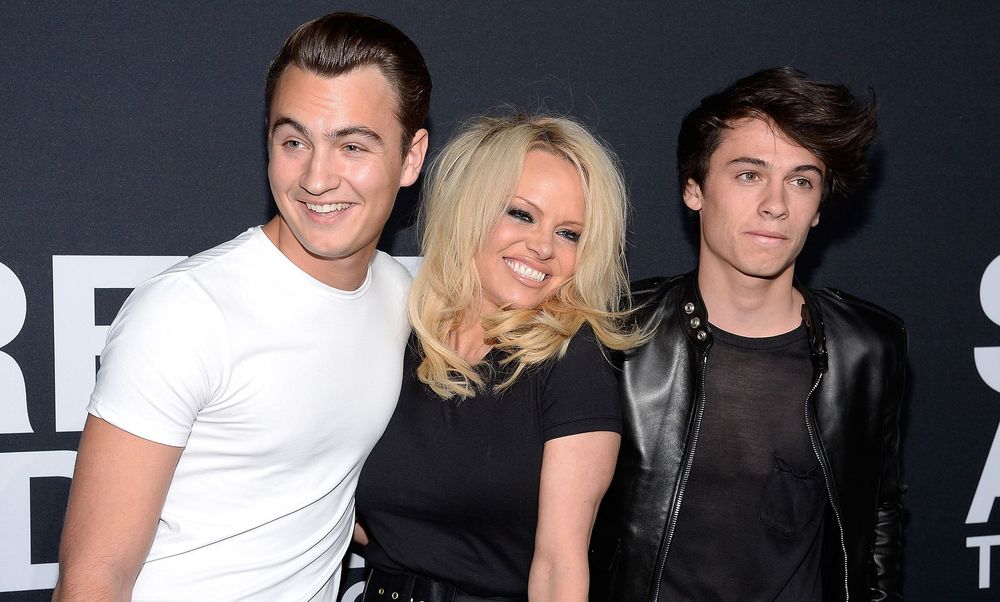 "I had beautiful children with him," Pamela continued. "My kids are grateful to be born out of true love. Everything else I was trying to piece together."
The couple welcomed Brandon Thomas in June 1996 and Dylan Jagger in late 1997. Pamela had suffered a miscarriage before, so it relieved the couple when she got pregnant and delivered two healthy boys.
"Ten days after my birthday, Pamela told me that she was four weeks pregnant. I couldn't have been any happier, dude," Tommy wrote in his memoir. In 2015, Pamela told Howard Stern that the couple was doing a great job co-parenting:
"We're doing a great job, I think, because I look around and I look at other parents — I never had nannies, you know. I did this all myself. We are completely united. He's not being the friend; he's being the dad."
In 2018, however, a feud between Brandon and Tommy threatened family relations. Tommy posted a since-deleted photo of himself with a bloodied mouth and accused Brandon of assaulting him. "You can give your kids everything they could ever want in their entire lives and they can still turn against you," Tommy wrote.
Lee then castigated TMZ for reporting that Brandon acted in self-defense. He tweeted that Brandon barged into his room, knocked him unconscious, and ran away. A source speaking to US Weekly stated that the father-son feud started after Brandon defended following an argument over Lee's arrest.
After the fight, Anderson wrote a scathing article on her foundation's website accusing Lee of being 'the definition of narcissist/sociopath.' Pamela's Alcoholism is the Devil read:
"I will never talk to Tommy again before he is sober and in his right mind. Though he's made attempts to contact me, I have blocked him. It is impossible to reason with crazy. I'm sure the world can see the truth. I stand beside my son who acted out of self-defense and was scared for his life. Nobody understands the lifetime of disappointment this man has brought our family."
Pamela and Tommy reconciled to support their children's ambitions. In November 2021, they attended the launch party for Swinger's Club, Local Authorities' fashion collaboration with Brandon, in Los Angeles.
---