Rumble has offered Joe Rogan $100 million in four years to host all his shows on the platform exclusively. The offer arrived after Spotify, which signed an over $100 million deal with Rogan to host his podcast, pulled down several of Joe's podcasts for having derogatory content.
A couple of years ago, Rumble wouldn't have possessed the clout or financial muscle to offer Rogan such a deal. However, since the online video platform became one of the go-to media sites for conservative Americans, Rumble's stock and monthly viewership grew. The company plans to go public after merging with CF Acquisition VI.
Rumble CEO Chris Pavlovski created Rumble to be immune to cancel culture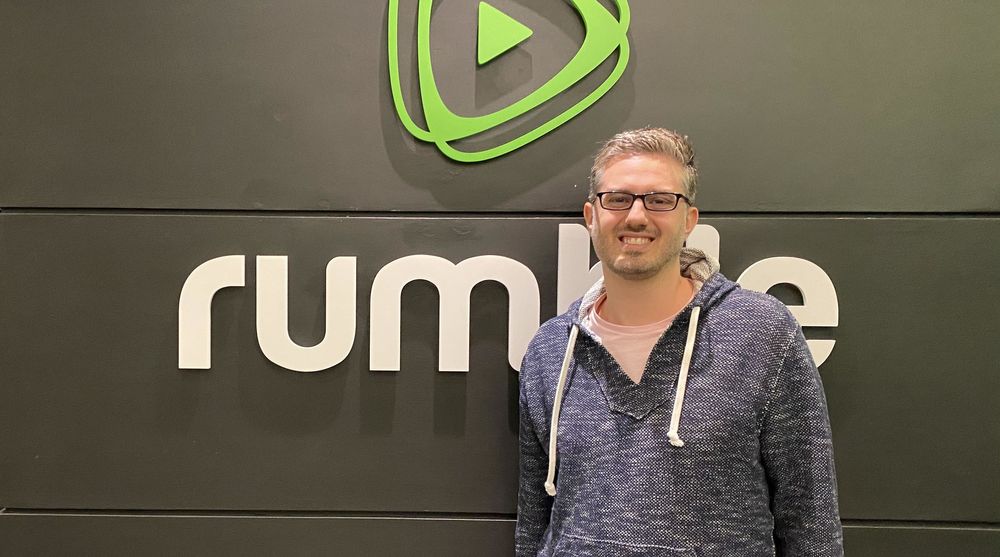 Chris Pavlovski joined the Microsoft Corporation after graduating from the University of Toronto. In 2010, he was a finalist for the Ernst & Young Entrepreneur of the Year Awards.
Rumble resembles YouTube, and in its first seven years, it mainly consisted of viral videos. It had popular channels, including Hodgetwins, Newsmax, Reuters, and America's Funniest Home Videos.
In August 2020, former U.S. Representative Devin Nunes accused YouTube of unfair censorship and started posting videos on Rumble. More Representatives joined Rumble, bringing with them legions of supporters eager to join the censorship-free platform.
Videos taken down from larger platforms found a home on Rumble. Chris Pavlovski saw the potential to grow the forum by courting more famous conservatives to join the platform. Rumble appears to be a far-right social media site, but it maintains that it's a 'true neutral platform.'
Rumble will go public via CF Acquisition VI, a SPAC that has agreed to fund the move. After agreeing to merge with CF Acquisition VI, Pavlovski released a statement reiterating Rumble's intention to stand tall against cancel culture. His statement reads:
"We are a movement that does not stifle, censor, or punish creativity and freedom of expression. We believe everyone benefits when they have access to more ideas and diverse opinions. Being a public company will allow the people that believe in our mission to invest and join us as we seek to restore a free and open internet."
Chris acknowledged the enormity of the task ahead of Rumble: despite having a solid conservative base, political backing, and financial muscle, competing against established social media companies will not be easy.
Rumble partnered with Donald Trump's upcoming social media company
Donald Trump joined Rumble days before his late June 2021 rally in Ohio. Trump needed a streaming platform to relay the rally, and since YouTube banned him, Trump chose Rumble.
In Mid-December, Trump's media company signed a deal with Rumble to provide streaming and video for Trump's new social media network titled TRUTH Social. Trump's move followed investments into Rumble by conservative venture capitalists J.D. Vance and Peter Thiel.
Trump released a statement saying that his company 'continues to align with service providers who do not discriminate against political ideology.' "I have selected the Rumble Cloud to serve as a critical backbone for TMTG infrastructure," Trump added.
Pavlovski said that Rumble is excited to work with the Trump Media & Technology Group (TMTG). Chris added:
"We continue to build the infrastructure to deliver a free, open, and neutral internet. Rumble was designed to be immune to cancel culture, and we are at the forefront of a movement that believes everyone benefits from access to a neutral platform that hosts diverse ideas and opinions."
Representative Devin Nunes, the politician who sparked the conservative move to Rumble, resigned from Congress to become CEO of TMTG. He'll work with the company that he helped popularize and the politician he's fiercely loyal to.
If Rumble signs Joe Rogan, the platform will grow exponentially. By offering to sign Rogan, Chris helped increase the share value of CF Acquisition VI by 18%. Chris sent a note to Joe saying:
"We stand with you, your guests, and your legion of fans in desire for real conversation. So we'd like to offer you 100 million reasons to make the world a better place. How about you bring all your shows to Rumble, both old and new, with no censorship, for 100 million bucks over four years. This is totally legit."
Also Read: Who owns Hipgnosis? Sanctuary Records co-founder Merck Mercuriadis owns the music company
---