Queen of Meth on Discovery+ tells the story of Lori Arnold, a former methamphetamine drug lord who sold, manufactured and distributed millions worth of drugs in the 1980s in the American Midwest. The 'real-life Walter White' built a drug empire in the unlikeliest of places, and now she's finally told her story.
Lori grew up in a dysfunctional family, and by the age of 14, was already addicted to alcohol and headed for marriage to a man nearly a decade her senior. She ended the marriage after six months, and after several years, built a bar to act as a base for her drug distribution business.
Lori Arnold lives a quiet rural life in Sandusky, Ohio with her fiancé Bill
At the height of her drug business, Lori Arnold invested some of her loot in her hometown of Ottumwa, Iowa. She founded legitimate businesses which employed local people. In what The New York Post described as 'a twisted sort of philanthropy,' Lori bought homes at auctions, fixed them up, and left them for poor area residents.
Lori acknowledges that there were better ways to help her community. 'I thought I was doing good, helping people," Lori said, per The New York Post. "Cause I always like to help people and always protect the underdog and that sort of thing, you know? But now, after all these years, you know, you look back you're like, it probably wasn't the greatest way to do that."
Arnold left Ottumwa after her second stint in prison, but still has love for the working-class town. She told MetroPlus that she enjoyed returning there and seeing that not much has changed, but it was a bit difficult for her due to her past. "For someone like me with a past and triggers with addiction, it can make it somewhat difficult."
Lori now lives a low-key, blue-collar life with her fiancé Bill in Sandusky, Ohio. "She's paid her dues," Bill told The New York Post. Arnold has plenty of regrets about the life she chose, especially with many youth struggling with addiction. She told People:
"I hear about all these young kids that are killing themselves, and OD-ing, and I feel guilty about it. I wish I could go back and do things differently. I can only hope that others can learn through my mistakes."
Lori's son Josh has forgiven her mom for not being there for him in his teens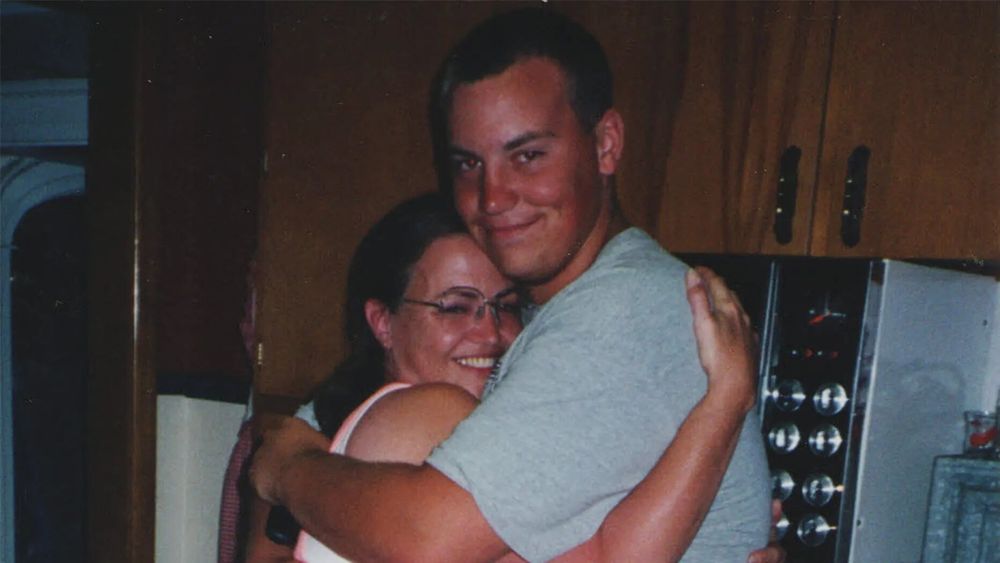 Josh Stockdall was ten years old when police arrested Lori and her husband Floyd Stockdall on drug charges in November 1991. Lori and Floyd were sent to prison, leaving Josh under the care of Lori's relatives. According to Lori's brother Tom, a big part of Queen of Meth was allowing Josh to confront his mother about her past transgressions. Tom told MetroPlus:
"But what ended up happening was because of her son who grew up with this (when he was 10, his parents went away to prison and we got to raise him), her son got to confront her mother in ways that just would not have happened."
Lori angered Josh when she got sent back to prison on drug charges two years after her release in 1999. However, he never hated Lori, and perhaps thanks to Lori's arrest, never engaged in drug abuse. "I got lucky," Lori says in the documentary. "My son never got into [drugs]. Maybe that's because my family raised him after age 10. My son is a good man. He turned out really well."
John worked in customer service at an automotive service store after graduating from Indian Hills Community College in Ottumwa. He married his wife Jen in 2018, and the couple lives together in Ottumwa with their pet dogs.
Arnold's experience with Josh taught her not to be too tough on her oft-absent mother. "I forgive her because she was terrible for a mom, but at the same time – so was I," Lori said before adding:
"Here I am doing kind of the same thing, even though I'm not giving [drugs] to him personally. But I'm still breaking the law and making his life hell, you know, as a mother. So I guess that's why, you know, I forgive her because I didn't mean to hurt my son, either."
---