Who doesn't love a military-themed show? Probably the people who don't like action scenes much. But they're missing a lot if they don't even give this genre a try, right? And they will definitely miss seeing the elite moves of super-special soldiers in shows like the SEAL Team.
If you think watching a TV show about military life is a humdrum experience, then you haven't truly experienced watching special military units do their thing. This is what SEAL Team shows you. It's about a very small group, an elite force, if you can call it that, whose members should be ready to pack up and go at a moment's notice. Nope, no vacation leaves here, no time outs. If the country needs them, they prioritize their duty. No questions asked.
Starring the talented TV veteran David Boreanaz and an ensemble of formidable actors, SEAL Team focuses on the lives of his Bravo Team as they get deployed to fight modern-day terrorist threats. Being in the navy is tough enough, and being part of the Navy SEALS is even tougher. They are trained to undergo covert operations via sea, air and land (that's why they're called SEALs). And within the Navy SEALS, you're more specialized if you belonged in the United States Naval Special Warfare Development Group. This is where our action-packed SEAL Team episodes come from.
SEAL Team started airing over the CBS channel in 2017 and newer seasons are still being cooked up. If you want to catch its past seasons and episodes, you can stream them via CBS All Access, Hulu, VUDU, Amazon, Google Play, Fandangonow, and Direct TV.
But if you're still looking for other shows with this kind of covert military adrenalin, here's a list to choose from.
The Brave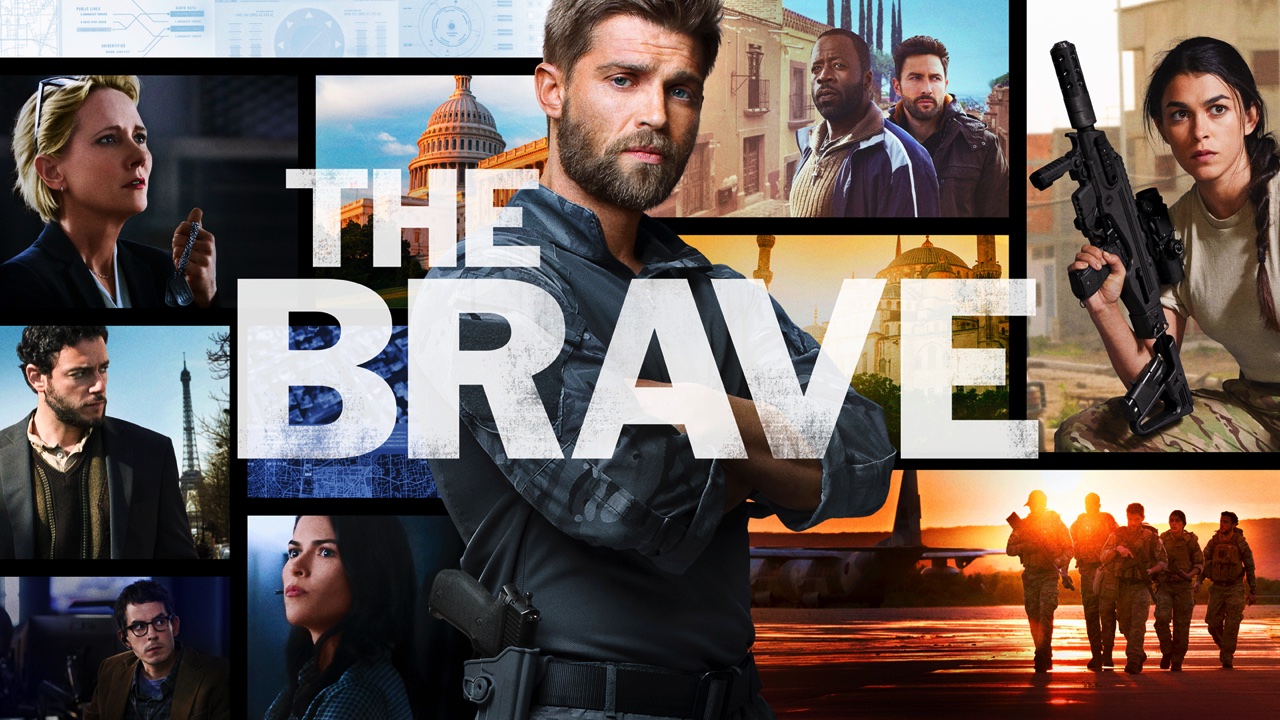 If you're looking for a truly elite forces type of TV show with a definitive mission, then The Brave is for you. Also set in contemporary times like SEAL Team, this military-themed TV show focuses on the dealings of the Defense Intelligence Agency which sends only their elite soldiers on specialized and highly classified missions. Their missions are so classified that if they're discovered "on the job," it can send dangerous ripple effects within the current political situations between nations. Yep, they're that special!
The most familiar cast member of this show is Anne Heche who plays the deputy director of this specialized CIA-like agency. Mike Vogel is the elite team's leader who executes the plans on the ground. This first season focused on the team's plan of rescuing a doctor abducted by al-Qaeda-like terrorists from Syria. But the abduction is more than meets the eye, as the team soon finds out.
Unfortunately, this first season was also their last. The show premiered on NBC in 2017 and wasn't renewed. But it's still good to catch online. See it stream via Hulu, VUDU, Amazon, Google Play and Fandangonow.
The Unit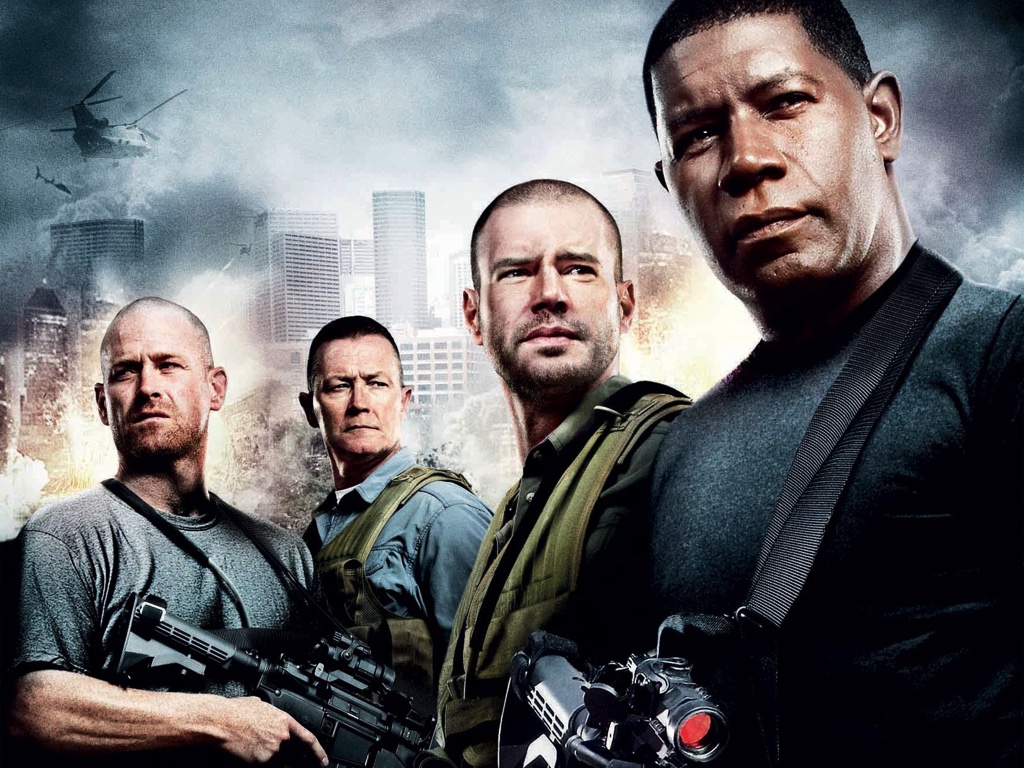 Shows like SEAL Team showcase covert operations but they're still connected and recognized by the U.S. military and the U.S. government. But The Unit shows a different kind of reality on a parallel scenario.
This CBS show focuses on what movies hyped up before as the "Delta Force." However, military insiders don't really use that term for this elite group within their group. They call it "The Unit." And this show knows all about it since it's based on a book about this elite counterterrorist unit. And that book was written by the producer of this show, Eric Haney. And we should believe him because the things he wrote about in that book were based on his own experiences as a former member of such a unit. Now that's authenticity for you! His stories narrate how their unit operated on various counterterrorist missions and how they needed to develop skills so they won't be recognizable. It's like the real-life version of the Impossible Missions Force or the IMF in Tom Cruise's Mission: Impossible films. But The Unit shows that those kinds of "disavow any knowledge" type of missions and team are for real!
The show also has great back-up in the form of David Mamet. The Pulitzer Prize-winning playwright is one of the executive producers of the show. Leading the great cast is Dennis Haysbert, Scott Foley, and former Terminator villain Robert Patrick.
The show premiered on CBS in 2006 and ran for four great seasons. Watch it on streaming sites Hulu, VUDU, Amazon, Google Play.
Six
Now that History channel also produces drama series, we can also enjoy military-themed dramas from their collection. But what's great about their shows is that they still strive to present a different kind of entertainment, one that's more value-laden and not too sensationalist in the usual bombastic Hollywood way. One such show is Six.
Now this one's truly parallel to SEAL Team because it's also about a Navy SEALS team. In particular, they are also from the United States Naval Special Warfare Development Group, the one called SEAL Team Six, hence the title. Now while the other SEAL Team show focuses on the lives of the soldiers and their families while they do their operations, Six has a different angle on the narrative. The current members need to help retrieve a former member of their team who was abducted by a terrorist group. And the story revolves around this abducted soldier's hardships while under captivity. But the ironic thing is, a converted American is behind this ploy, one that was radicalized by the tenets of the terrorist group he joined. Sounds like real-life issues, right? Well, it won't be a great History channel production if it didn't mirror current or historical events.
The show premiered in 2017 and ran for only two seasons. But it's still worth watching to see a different take on a military drama. Watch it on Hulu, VUDU, Amazon, Google Play and Direct TV.
Valor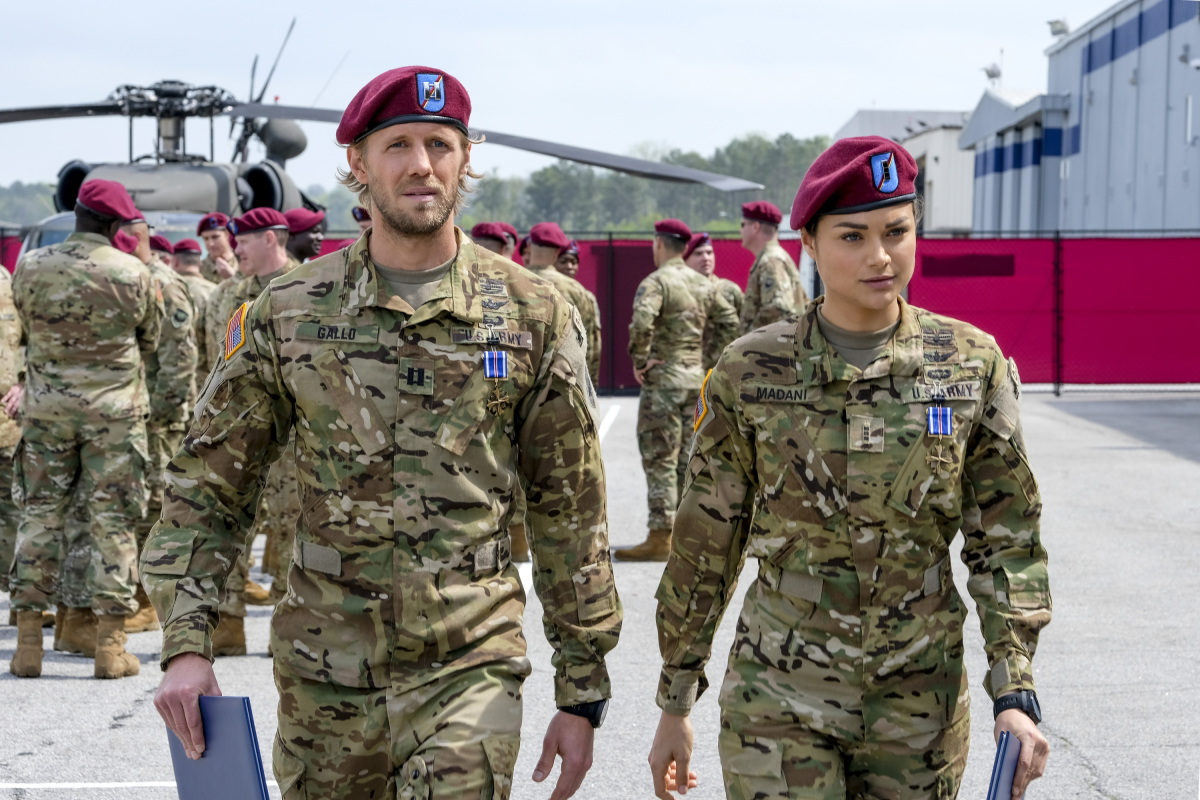 Talk about elite military teams having secret missions and getting awarded for it. This is what The CW's show called Valor was all about. This one focused on U.S. Army this time for its military branch drama, and the story centered on a special small team of Army helicopter pilots sent out on a mission but didn't come home complete. Sounds like an exciting premise, right?
But what's more exciting here is when one of those soldiers they left for dead suddenly called home. It turns out that there was an abduction that happened involving a group of terrorists. But since the lead characters have already written up their reports about their past mission, will its reopening also open up a can of worms they tried to hide during this said mission? Now the excitement turns into intrigue! Covert operations turned cover-up? Interesting!
Valor only aired for one season but it's still worth looking at for a military drama. This one shows the hard choices one has to make. Plus it's also refreshing to see non-Navy soldiers this time, right? Catch it streaming on Netflix, Hulu, VUDU, Amazon, Google Play, Fandangonow and Direct TV.
Strike Back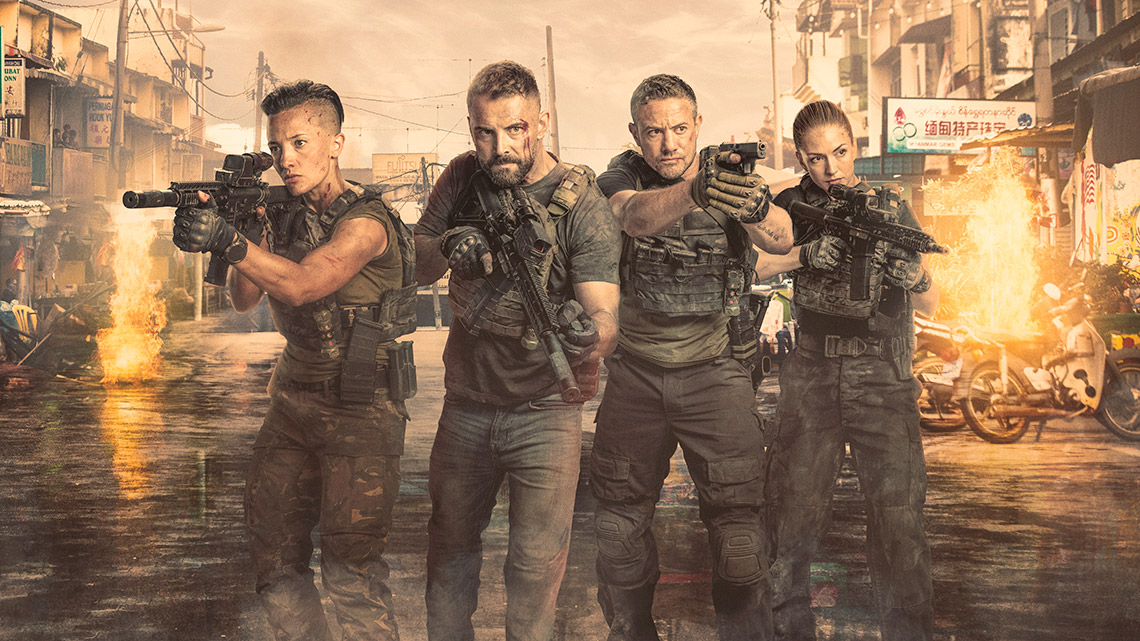 Getting tired of focusing on American-led special elite forces? Then you're in luck because Strike Back offers an addition: British Intelligence. This series shows us that the British Army has their own Special Air Service, and a former member of this real-life division wrote a book about his exploits and turned it into this exciting TV series. Authenticity at its finest!
The show focuses on the British Defence Intelligence's small elite group called the Section 20. Season 1 was aired in 2010 on the UK channel called Sky One and it featured the former British soldier John Porter. He got reactivated to be of service again for a new mission that's also related to an old mission that made him quit in the first place.
The show was a huge hit that Cinemax picked it up and continued its British-American co-production team-up. Each season serves as a stand-alone batch with its own storylines but some plot points and characters arc through each one of them for continuity. Like the international background of this show's production team, the story also reflects Section 20's worldwide missions that take them in different parts of the world to undergo secret operations.
The latest season was just produced in 2019 so that's a lot of seasons to binge-watch if you're interested with this one. Catch it streaming on Cinemax' own streaming site called MAX GO. If that's not available in your area, catch it via Hulu, VUDU, Amazon or Amazon Prime Video.
Also Read: 6 Super-duper Scintillating Bloodsucker Shows Like The Originals
---