Windy City Rehab is a HGTV home-renovation show led by former Kitchen Crashers star Alison Victoria. Alison always harbored dreams of flipping houses in her hometown of Chicago, and Windy City Rehab gave her the chance to realize her dreams. She had the requisite business skills and the desire to restore properties without interfering with their original history and architecture.
However, she didn't possess the technical skills to pull off the jobs, and that's where Donovan Eckhardt came in with his construction company. The pair embarked on some amazing projects in season 1 which satisfied customers and earned profits. However, there might not be an Alison and Donovan partnership after season 2.
Alison ended her association with Donovan after she found out that he was stealing money from the company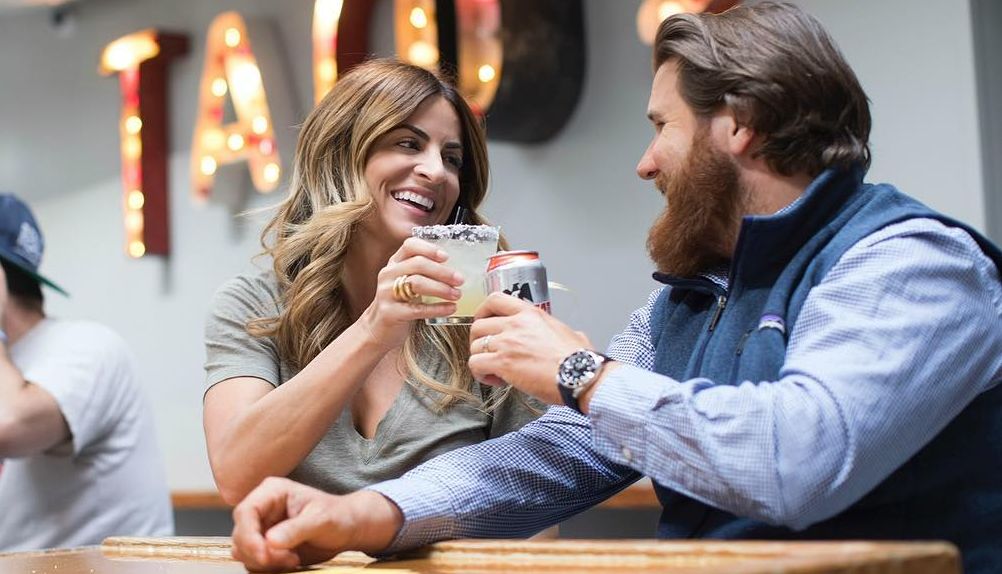 Heading into season 2 of Windy City Rehab, Alison and Donovan's relationship was already tense. She had found out via social media that Donovan's license had been temporarily canceled by the city due to inspection infringements. Nevertheless, she stuck with Donovan even though his company couldn't participate in the projects.
Unfortunately, her decision to keep Donovan around turned out to be wrong. In the fourth episode of season two, Alison sat with Donovan alongside two other company officials to review company finances. "There's so many money issues on projects and so many questions I have," Alison said. The financial records exposed Donovan's corrupt dealings.
Alison found out that Donovan has been taking money out of the company without accounting for it. She invested money in the business only for Donovan to take all the profits leaving her with nothing. Victoria eventually decided to cut ties with Donovan:
"This is the end with me and Donovan. He's gone, by his own right, by his own doing. I have lost a friend and I have lost a business partner. But I do know this: This happened for a reason, and I know that I am strong, and I know that I will get through this."
Alison claims that her split with Donovan has been tougher than some of her friends' divorces
Before she found out about Donovan's deception, Alison thought that she wasn't running a profitable company. She put all of her income into the business, but she didn't get anything back. Understandably, her mental health suffered. "I would wake up every day and just want to keep the blinds closed and the covers over my head," she told People.
The discovery of Donovan's theft startled Alison, but it also took a load off her shoulders. It assured her that she ran a profitable business and that all she needed to do was get rid of Donovan. Unfortunately, ending her association with Donovan wasn't easy because they had entered into so many business deals as partners. Victoria told People that she'd seen divorces that went easier than her break from Donovan:
"There are so many things that are still connected. I've taken the last year to remove him from a majority of them, but that takes so much time. People just think, 'Oh, it's easy. You just get rid of a partner.' But I have friends that have gone through divorces that aren't this bad. And those divorces were really bad."
Victoria takes comfort in knowing that she made the right decision in letting Donovan go. Whenever it gets too tough, she leans on the love she gets from her boyfriend, Michael Marks, and her family. Victoria told People that she hasn't made it this far only to quit: "I've peeked, and I'm like, 'That's not for you. You didn't come this far to fall down. You didn't come this far to give up.'"
---