If you follow Wanda Sykes on Instagram, you'll know that in August 2021, she toured the south of France with her wife, Alex Sykes, in a green 1980s Citroen. Alex wrote on Instagram that it took 9 months to restore the stand-out machine.
Ever since she joined Instagram in September 2019, Alex has offered glimpses of her relationship with Wanda. She enjoys a happy relationship with the comedian, and the couple's two children.
This piece will look at how Alex met Wanda, her effect on Wanda's sexuality, her children, and her marriage to Wanda.
Alex and Wanda met on a ferry ride to the New York gay resort Fire Island
Wanda first noticed Alex on a boat ride to New York's Fire Island. Sykes saw a woman with a computer bag talking to a baby, and she instantly admired her. She told The Guardian, "Something really said to me – like audibly – 'Wow, that's what you need, Wanda."
Later on, Sykes complained to her friends about her love life, and her friends advised her to stop talking about her kitchen renovation to every stranger she met. Contrary to her friends' advice, Wanda raved about her kitchen improvement to the next person she met, and the stranger introduced her to a French woman who sold granite countertops.
The French woman was the same lady Wanda noticed on the ferry, Alex Niedbalski. To Wanda's joy, Alex was single, and the pair hit it off immediately.
Wanda came out publicly one month after getting married to Alex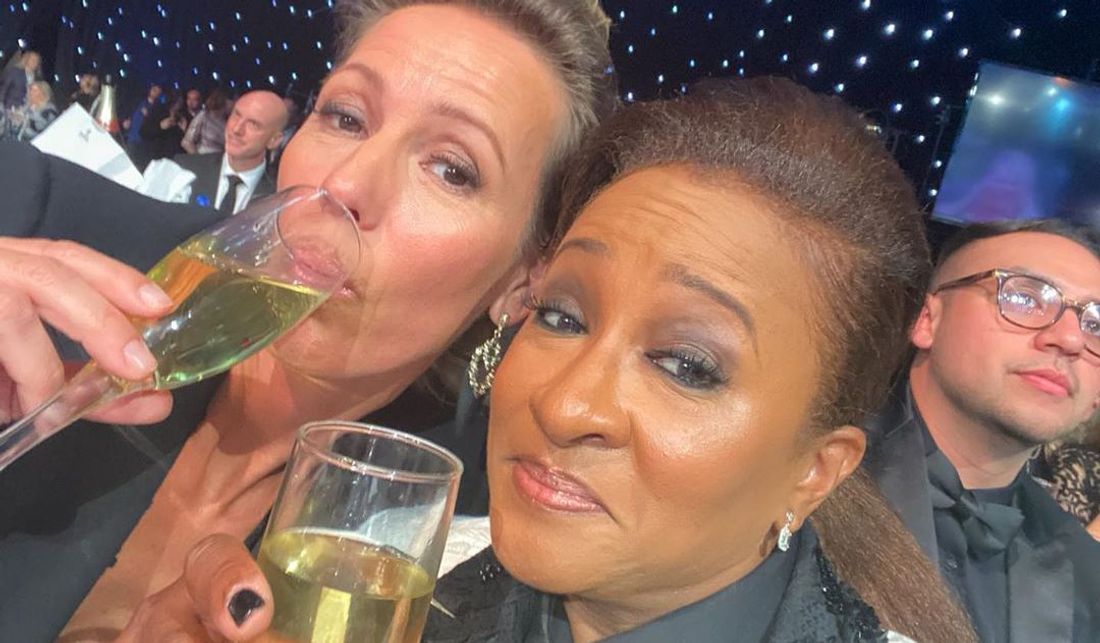 Alex and Wanda dated for two years before getting married in a private ceremony in Las Vegas in 2008. One month later, Wanda came out publicly in a rally against a law that banned same-sex marriages. Sykes said at the rally:
"If we had equal rights, we shouldn't have to be standing out here demanding something that we automatically should have as citizens of this country. I said, 'You know what, now I gotta get in your face. And that's what we have to do now. They have pissed off the wrong group of people."
Wanda knew that she was gay from a young age, but she hid it from her conservative parents. When Wanda came out to her parents, they were devastated, and her mom even asked her to stay closeted. Sykes' mom didn't attend Wanda and Alex's wedding ceremony. However, Wanda's parents have become more accommodative to Alex and Wanda, and it's partly thanks to the efforts of Wanda's extended family. She told The Guardian:
"They really embrace what it is to be a Christian. My father's sister, who's the oldest, she was like: 'You know God loves you and God loves your family – don't you let anybody tell you otherwise.' It's like, wow, OK, good. This is how it's supposed to be."
Wanda's 2020 anniversary post highlighted the couple's fight to promote marriage equality in the face of determined opposition. Wanda wrote that the pair had passed on gifting each other and donated to the Democratic cause in America:
"He we are again. With Mitch and the GOP hijacking the Supreme Court, we are on the verge of losing marriage equality, along with a woman's right to govern her own body, health care, and any chance of police reform. So, in lieu of exchanging gifts, we are donating to help Democrats across the country win Senate seats. Hey, we love being married."
Alex gave birth to the couple's two children in April 2009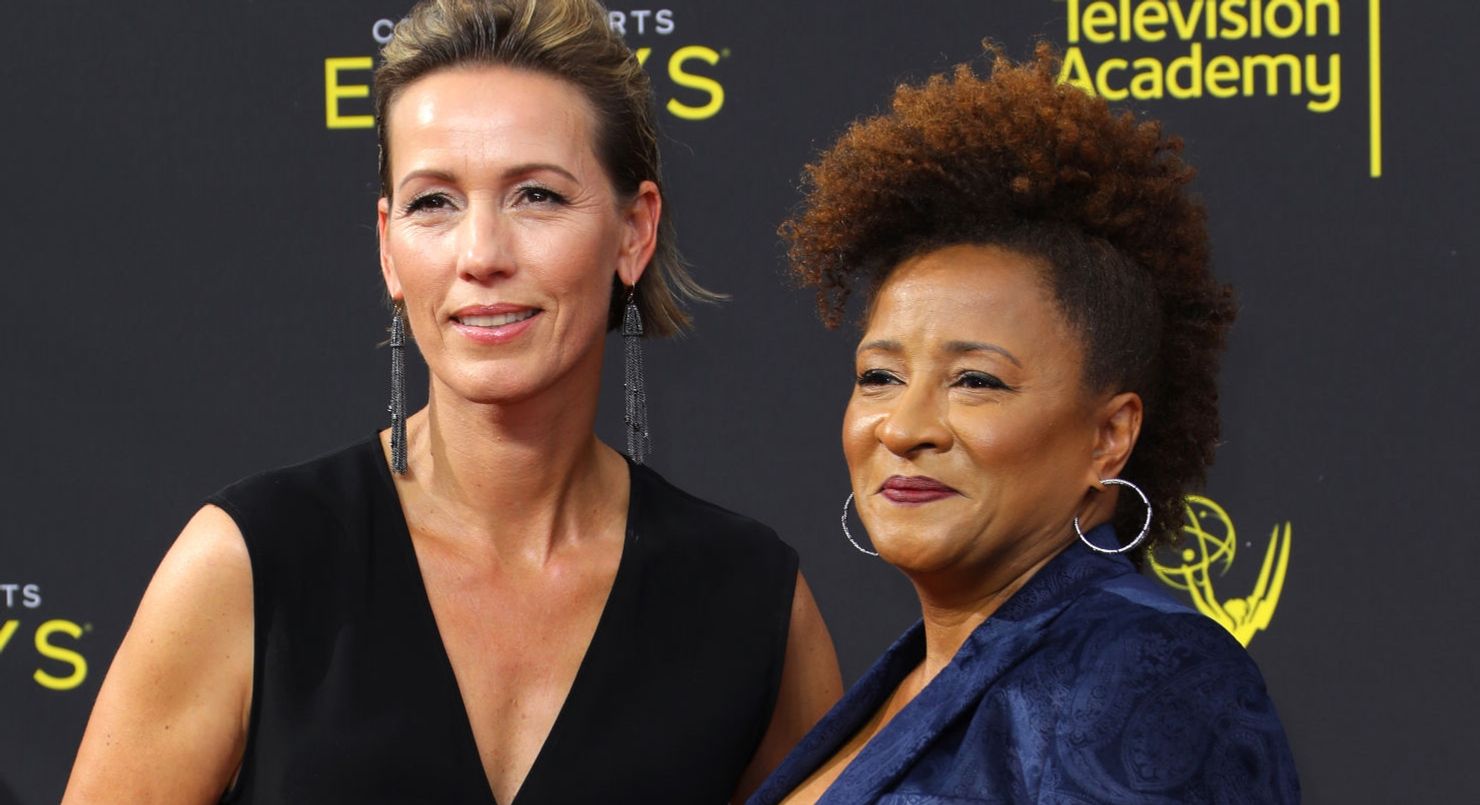 Alex gave birth to twins Olivia Lou and Lucas Claude on 27th April 2009. Wanda and her family split their time between Los Angeles and suburban Philadelphia. The family also visits Alex's family in France regularly. Lou and Lucas have benefited from their parents' different backgrounds as they have learned to speak French and English.
Both Lou and Lucas are white, and, in some of her jokes, Wanda has addressed the moments of weirdness that come with raising white children. She talked to The New York Times about how she raises her children:
"You want it to be a world where they can just live and be good people and not have to think about that, but you have to have the conversation. You do. When something comes up you have to address it… I'm just raising them how I was raised. Hopefully they won't get a taste of white privilege."
Wanda was previously married to producer Dave Hill from 1991 to 1998
Despite knowing deep down that she was gay, Wanda got married to music producer Dave Hill from 1991 to 1998. Wanda was unhappy for the duration of the marriage, and she let it come out in her comedy. She told The New York Times:
"It just speaks to being in a bad relationship with my husband. I was being honest. I wanted to get away. Like: 'God, there's his stupid face, and he's chewing. Ugh, does he have to breathe? Make him stop breathing?' Now I'm in a great relationship, and I'm happy, so my wife's chewing doesn't annoy me."
Wanda and her secretive wife seem to be enjoying married life. On 21st September 2019, Alex uploaded her first Instagram post, and it was a video of Wanda cracking jokes on The Ellen DeGeneres Show. Alex has several posts alongside Wanda on her page, and she looks happy.
---