Klay Thompson has sent records tumbling down since he started playing for the Golden State Warriors. The 6'6'' guard is widely regarded as one of the best shooters in NBA history. In 2014, Thompson combined with Steph Curry to set an NBA record of 484 3-pointers in a season.
A year later, Thompson helped the Warriors win their first NBA title in 4 decades. He went on to play a crucial role in the team's championship triumphs in 2017 and 2018. Thompson is set to go down as a great of the game.
Thompson is quite a catch. He is super wealthy and at the top of his game. We can confirm that Klay isn't married, but he is in a serious relationship. This piece will look at Klay's relationship history and the nature of his current relationship.
He is currently in a relationship with actress Laura Harrier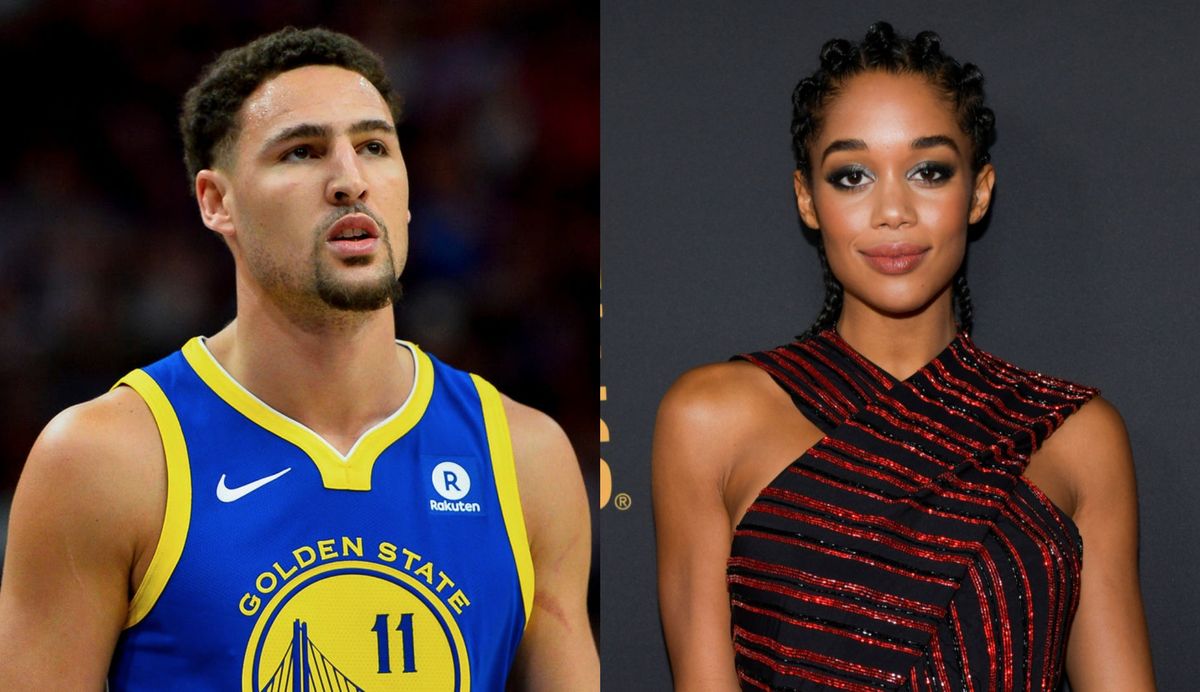 Back in 2017, Thompson stated in an interview with DJ Damon Bruce that he was looking for a 'wholesome woman'. Klay now seems to have found that quality in actress Laura Harrier. Laura is famous for appearing in the film BlacKkKlansmen and Spider-Man: Homecoming.
Rumors of a relationship between the couple started in November 2018. The rumors emerged after Laura and Klay attended several events together. Laura also attended several of Klay Thompson's games. The relationship was more or less confirmed when Klay's father credited Laura for inspiring Thompson's 44-point performance against the Lakers.
The relationship went under the radar for a while until the couple posted photos of their vacation in France. Thompson and Laura looked close and in-love in the photos. The vacation photos confirmed that the couple is in a relationship.
He was involved in a bitter breakup with Hannah Stocking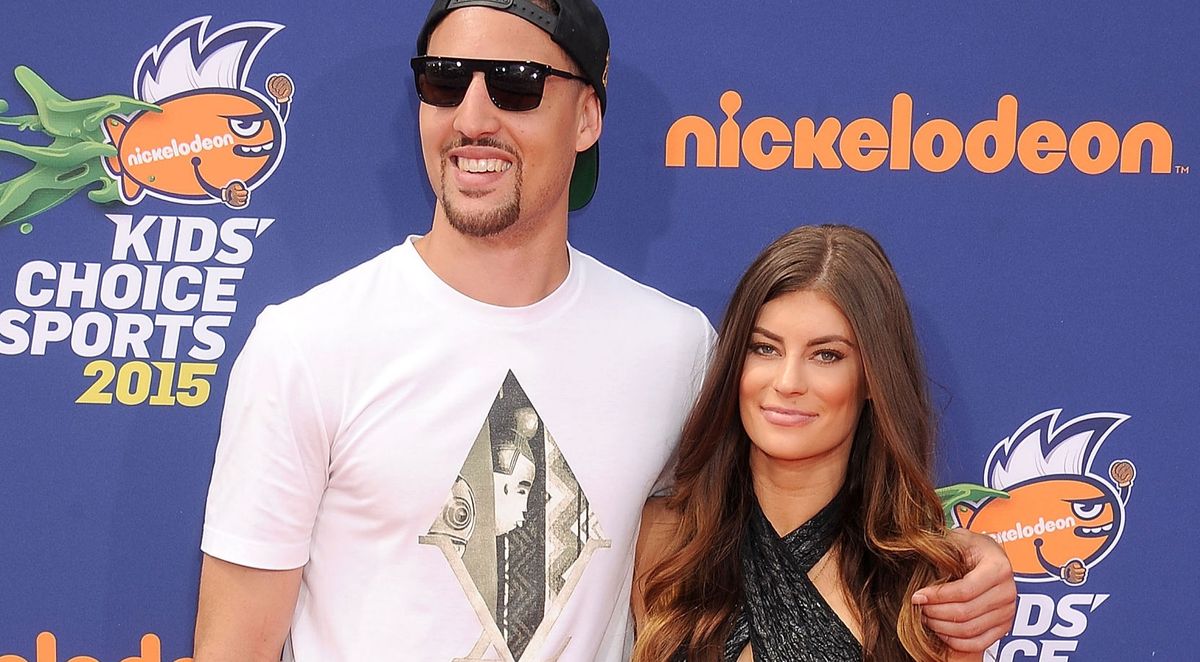 Hannah Stocking and Klay Thompson dated for a while in 2015. However, the relationship is remembered for all the wrong reasons. In October 2015, Hannah publicly accused Klay of cheating on her. Hannah wrote on Twitter;
"When you catch ur man naked in bed with a groupie… lol @KlayThompson… I told him I'd @ him if he kept harassing me… So I guess he really wanted that tag to get his number up."
Hannah deleted the tweets, but it was clear from then on that the relationship was over.
He denied being in relationships with Abigail Ratchford and Cherise Sandra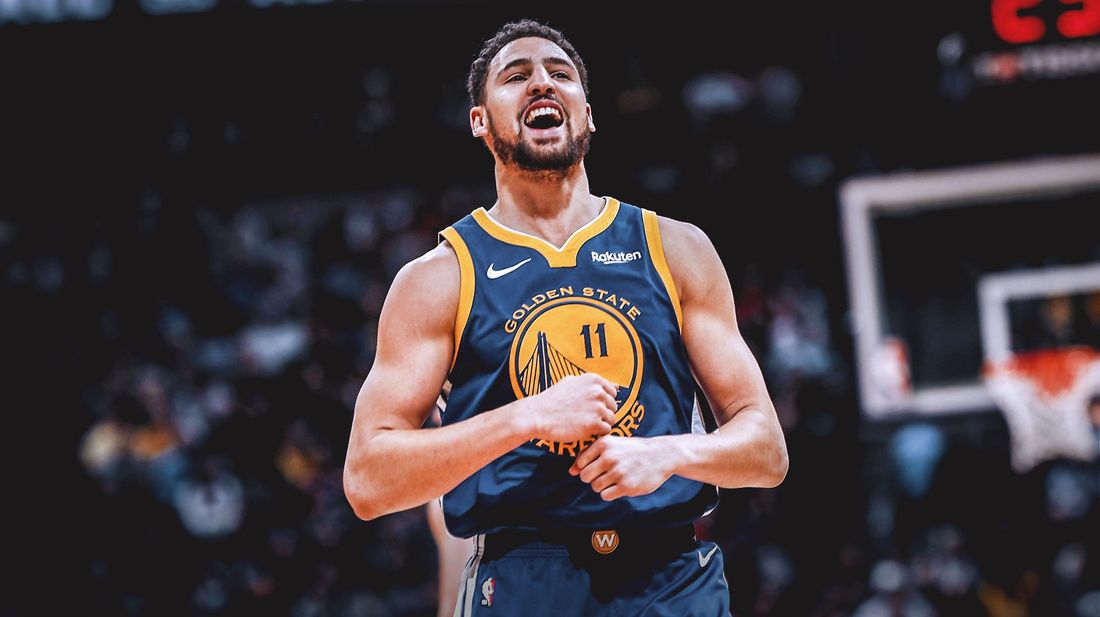 A star like Klay cannot avoid relationship rumors, and he has been linked with several women over the years. In 2017, Klay was linked with model Abigail Ratchford. The rumors emerged after Abigail reportedly posted a photo of Klay's dog and bedroom on Snapchat. Klay denied that they were dating in an interview with DJ Damon Bruce.
A year before that, Klay was linked to LA Rams cheerleader Cherise Sandra. The rumors emerged when Cherise tagged herself in a photo outside Klay's house. Klay also denied that anything was going on between the couple. One of his representatives told TMZ;
"They aren't dating at all. The first time they met was that day. She was a guest of a guest, that's it."
In early 2015, Klay was linked to Chris Brown's ex, Karrueche Tran. The rumors suggested that Klay had been pursuing Karrueche for a while. According to TMZ, Karrueche shut down the rumors by stating that she didn't even know who Klay was.
---