At such a time and age where male dominance and gender equality have taken the toll on discussions globally, few women have stood against all odds to become the top guns in society. Nancy Pelosi is undoubtedly one of the most admired, over-achieved and respected women, not only in America but all over the world.
For her to surf on the higher tides and have numerous commandeering roles in the world's greatest nation, she has had to sacrifice a lot and work diligently at the least. The agenda of 'Women in leadership' has become a much-propagated cause, and we have seen iconic female figures from all walks of life; in music, politics, film and television, aviation and even in the corporate world.
Mrs. Pelosi has not only made history by becoming the first female Speaker of the United States House of Representatives but also broke the record of being the second person to be re-elected in the same role. Much can be said regarding her numerous achievements, but for now, we will only focus on her source of strength and the love of her life- Paul Pelosi.
It is no brainer, Mr. Pelosi is lucky to have such a witty, influential and well-connected woman for a partner. Being the speaker takes away your publicity discretion, and so much is known about Nancy. Paul, on the other hand, has much to learn from. We will take a closer look at his personal life, learn what he does for a living, and discover some of his untold truths.
He is quite learned and sits on different boards
At 78 years of age, Paul has amassed innumerable experience in different posts and has spearheaded prime projects in the corporate world. Combined with his wife's political power and influence, the two are a power couple.
First, let's try understanding where he hails from. Paul was born in San Francisco, California in 1940, and even though not much is known about his childhood life, we believe that his family influenced him to become business oriented.
True to this, his brother- Ronald Pelosi, is a well-recognized businessman in San Francisco as well as a former member of the City's board of supervisors. It would be right to conclude that their parents too, were affluent and had prominent roles in the then society.
Pelosi was visionary and determined from the word go. After completing high school, he immediately enrolled at the Georgetown University where he graduated with a Bachelor of Science in Foreign Services. Upon realization of his passion in business, Paul quickly went back to school and took a business degree at the Stern School of Business- New York University.
To top it all, he further did a course at the prestigious Harvard Business School. This level of education puts him way ahead of most of his peers and has helped lay out his foundation as far as business goes. Due to his vast experience and skill set, he sits in many corporate and philanthropic boards such as the Foreign Service Board in Georgetown.
His prowess certainly fits his profile and complements her wife's political venture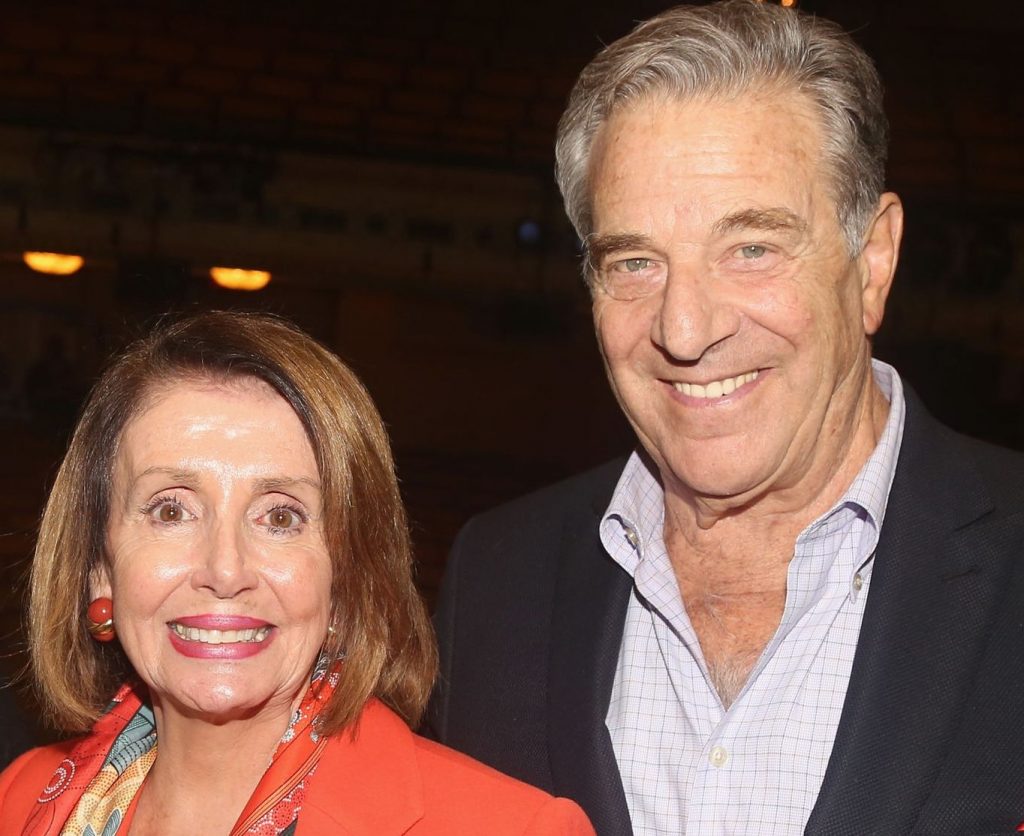 He has been in love with Nancy for over 5 decades.
You would be amazed by the number of years Nancy and Paul have been together. Many celebrity marriages have failed because of the constant pressure to conform to the public eye and having to deal with numerous rumors that are said about them.
Nancy, who was also as diligent as Paul in college, was surprisingly one year ahead of him. One way or the other, the two crossed paths. It is, however, not clear which college they met in since Nancy studied at Trinity College in Washington D.C.
At that time, she went by her family name- Nancy D'Alessandro which hinted her Italian roots. That was the beginning of an incredible love story.
In 1963, while Nancy and Paul were in their early 20s, they tied the knot in a quiet, romantic ceremony at the Cathedral of Mary Our Queen in Baltimore. The colorful event had guests from all parts of America, among them dignitaries, friends, and family. Soon after the wedding, the new couple moved to New York, and after a while to San Francisco, where Paul's brother was a prominent member of the city council.
The duo has been together for over 55 years now and is undisputedly one of the longest wed celebrity couples in America. In turn, people love and cherish their union, and this has been evident through the numerous events they have previously attended.
They have been blessed with 5 kids
Both Paul and his wife Nancy are almost hitting 80 years of age and have so far built a respectable legacy for themselves. Despite leading busy lives and maintaining their reputation as prominent world leaders, they still had what it took to raise a family.
They started getting kids in the '60s. All 5- Corinne, Jacqueline, Christine, Paul, and Alexandra, have grown up to be mature and responsible citizens who have children and reputable jobs. Corinne Pelosi is the most successful among the 5. After graduating from Mt. Vernon college, she worked her way up the hotel industry and is currently the director of sales at the Fairmont Hotel in San Jose, California.
On the other hand, Paul's second daughter- Christine Pelosi, is an author and a renowned political strategist. She has taken after both parents; like her dad, she studied Foreign services at Georgetown College and has ventured into politics like her mother. Jacqueline, who is their third daughter, also graduated from Georgetown and is happily married.
The only son in the family- Paul Pelosi Jr, has also established himself in the business world, and the last daughter makes documentaries on contemporary issues. Overall, Paul and Nancy have done an amazing job in raising their kids and have been blessed by a total of nine grandchildren.
He is a top business mogul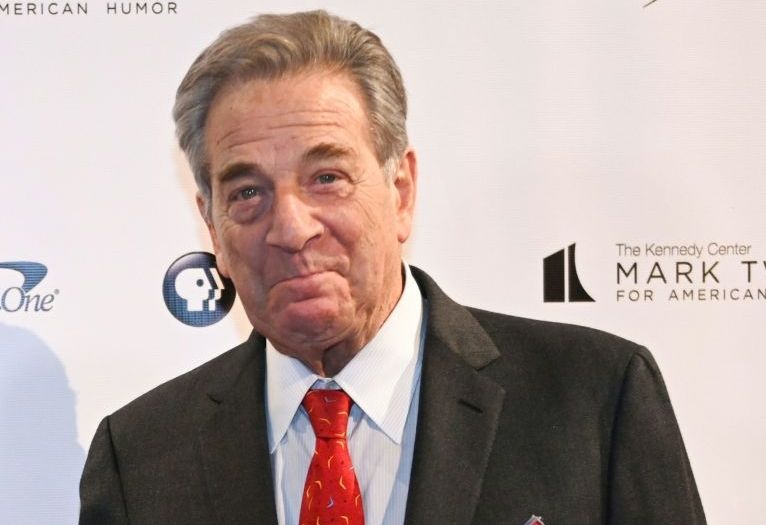 'Paul Pelosi' is a name that is widely recognized in business enterprises and the corporate world at large. Aside from being in the board of major organizations, he owns and manages a high-level real estate and capital investment firm called Financial Leasing Services, based in San Francisco, California.
To run his business effectively, Paul resides and works in San Francisco, but travels to Washington DC. Each month to visit his wife who is grounded in the political world; this is according to San Francisco Gate.
Apart from his company, Pelosi gains a lumpsum amount of money from various top investments and shares in big companies. Such include; Walt Disney, Apple, Facebook among others. According to the Los Angeles Times, he has up to $202 million in assets, including a vineyard in California that is approximated to be worth $25 million.
He currently co-owns a deluge of property and homes together with his wife, all which bring in hundreds of thousands of dollars each month. Around the year 2009, Paul pumped in $10 million to buy the Sacramento Mountain Lions football team, where he lost up to $5 million in investments. Currently, he is not into sports investments. Paul and Nancy's wealth has been on the rise, through the success of their investments, most notably- the Russell Ranch LLC.
He struggles to keep a low profile
In 2004, Paul publicly confessed that he doesn't intend to be directly involved with his wife's political affairs, as a way of trying to distance himself from the spotlight. However, this has been almost impossible, partly because he is the president of a well-established investment firm and other business ventures.
Speaking to SFGate, Paul shared, "I've made a conscious effort to not be involved or give the appearance of being involved in her political career. People should realize that she's the one." Previously, Paul was quite involved in Nancy's campaigns and even helped to cover the campaign expenses.
Pelosi tries as much as possible, to keep his political opinions private and only appears at his wife's side during special social gatherings. He does this to avoid unnecessary drama and protect his wife's reputation.
On top of that, he is a renowned philanthropist. He has inspired numerous lives and followed his wife around starting new initiatives to promote new businesses among other cultural start-ups.
Also Read: The Untold Truth Of Pete Buttigieg's Husband- Chasten Glezman
---