Jenna Fischer is popularly known for her role in The Office, where she gave her fans a feel of office romance. She played the receptionist character "Pam Beesly." This show, not only gave her career the kick-start that it needed at a time when she was very unknown but also an Emmy Nomination for supporting actress.
She said in an interview that one of the biggest lessons she learned from one of her co-workers, was after her divorce. The co-worker advised her that picking the person you will spend the rest of your life with is more difficult than finding love.
She is quoted to have said in an interview with Redbook;"When I was younger, I thought you married the person you fell in love with the most, but as my ex-husband and I learned what we wanted, I realized that there was a whole set of other criteria. You have to ask, 'do we have the same goals?'"
She seems to have heeded the advice of her co-worker and decided to give love another chance when she dated and married the screenwriter Lee Kirk, whom she met while they were working together on the film The Giant Mechanical Man.
Who is Lee Kirk? Do they have the same goals? Read on as we tell you all the untold truths of Lee Kirk.
They were afraid of love at the beginning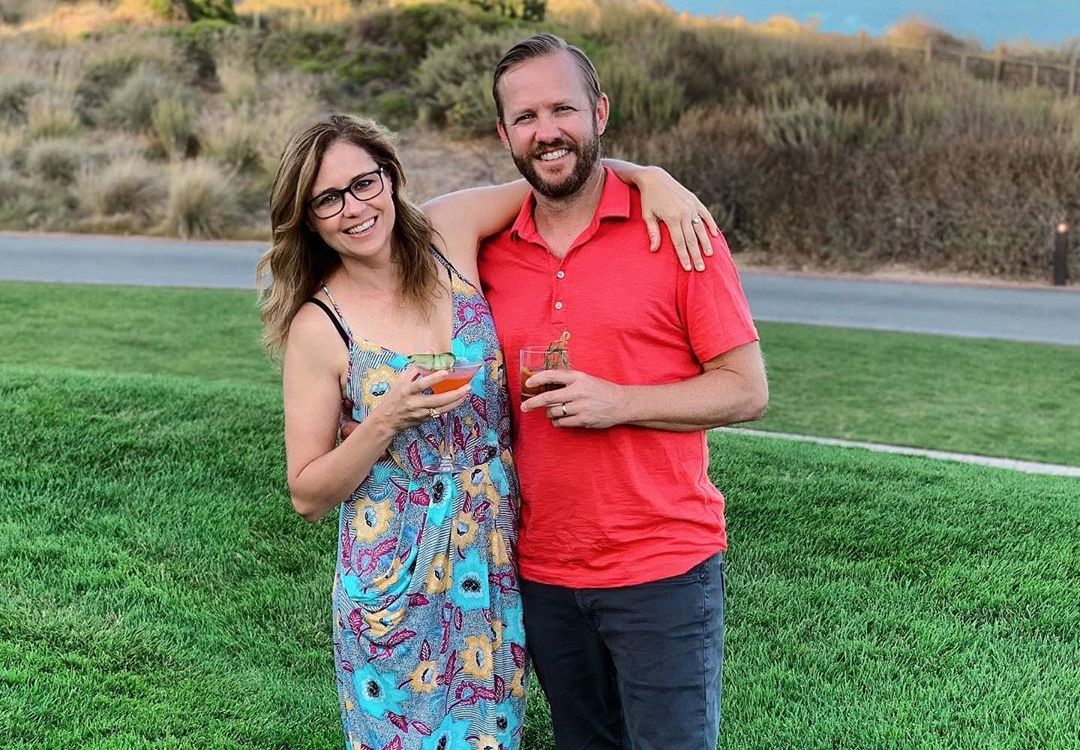 Lee Kirk and his wife worked together in the production of a movie The Giant Mechanical Man, and it is in the process of working together that they fell in love.
The couple, who were both going through emotional breakups after long relationships confessed, they were not ready to date and their relationship was purely professional. Fischer was going through a divorce after an eight-year marriage while Lee had just broken up with his girlfriend whom he had dated for seven years.
Fischer's interest in being involved in a movie-making process from beginning to the end is what brought the two together. She said that although she had met Lee before when they worked together in a short film, she did not know him well and only approached him because he was a scriptwriter, one of the many she had approached.
The two started working together and spent a lot of time together. Spending too much time together is how most relationships start, right! Well, it happened for this couple, and she confessed to have started falling in love with the writer.
It was a tricky situation since she did not know how he felt about her and did not want to confess her feelings because she did not want anything to jeopardize the production they were working on. Our ladies here will agree with us that this is tricky despite the fact that ladies now have the courage to ask men out.
Her biggest fear was what would happen to the movie if their relationship did not work after three months.
However, you can only hide your feelings for so long, especially if you are spending a lot of time together. They finally confessed their love for each other, and she is quoted to have said in an interview with the Vulture:
"It was so great because we had fallen in love…you don't get to spend that much time with someone before becoming romantic with them. It was a lot of dinners with wine…while pretending like we were developing a movie when, in fact, we were essentially developing a relationship."
And just like that, their love was brewed while working.
She said the movie not only helped them fall in love, but their falling in love helped the movie — talk of hitting two birds with one stone.
He was born in Texas – He is not on social media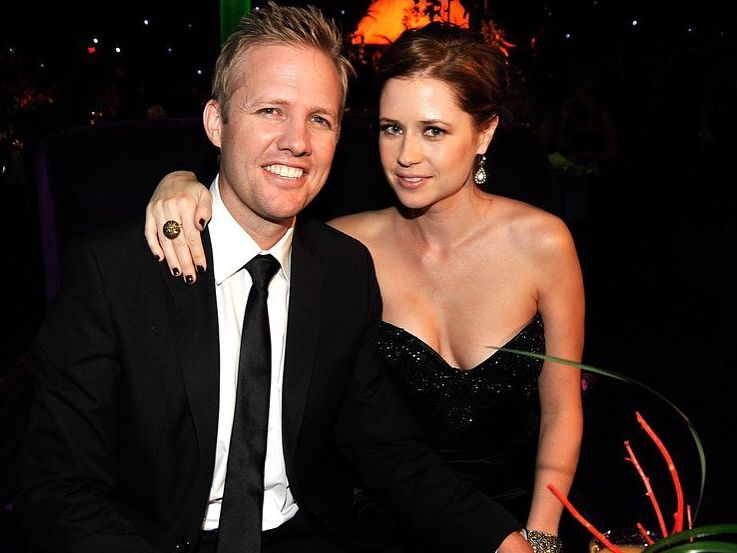 Very little information is available about Lee Kirk's past life. The only available information is that he was born in Texas on the 9th of October 1972. It is not known where he went to school and who his parents and siblings are.
Imagine living your life not knowing what's trending, not checking to see what the newest tweet is or thinking about what to caption on a photo you have just uploaded on your Instagram or Facebook page. That is how Lee has chosen to live his life. He is not on any social media pages and does not share any information about his family life.
They say opposites attract. Lee's wife is very active on social media and is the one who gives a little privy of their personal life on her social media account. Lee is also said to be reserved while Fischer is the bubbly one in their marriage.
This arrangement seems to be working very well for them as there are no rumours about their relationship and children and no media trolls about their personal life.
They have two children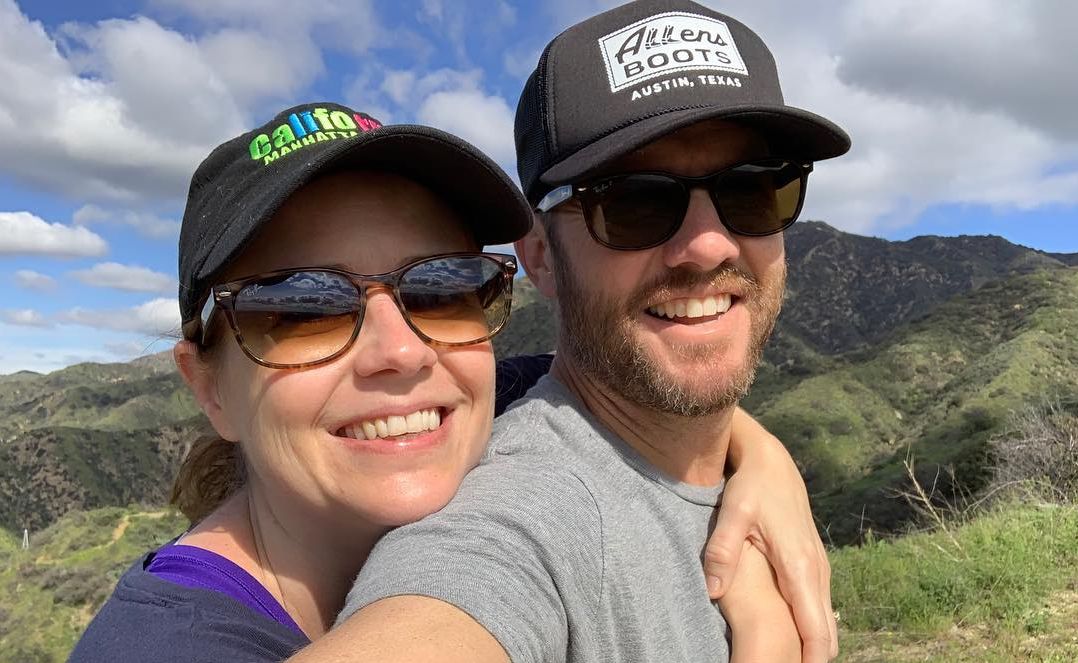 The couple announced to the world that they were dating in September 2008. They got engaged in June 2009 while on vacation in Europe and had their wedding the following year on 3rd of July 2010.
The wedding which was held in Malibu was an extremely private affair attended by only close friends and relatives. According to actor Rainn Wilson, it was the most beautiful wedding ceremony that he had ever experienced. Quite an endorsement. Sad that it was very private! We would have loved to tell you all the nitty-gritty of the wedding. Keep it here for any information that may be released in future about the wedding.
In September 2011 Fischer gave birth to their first son Weston Lee Kirk (although other sources say the boy was born on 3rd of July 2011 which also happened to have been their first wedding anniversary).
Their second born child Harper Marie Kirk was born on 25th May 2014.
They have created a work and personal life balance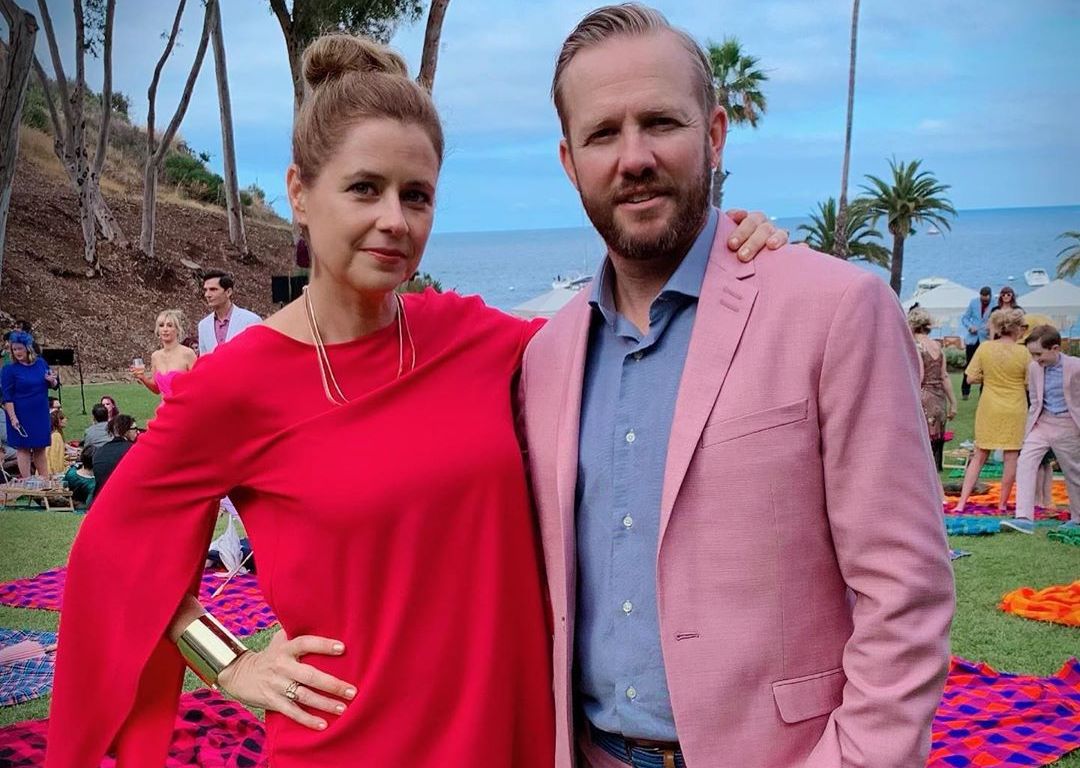 Lee Kirk is an example to many that you can have a career life and still purpose to spend time with your family. He seems to have all his priorities right, with his greatest priority being his wife and children.
Lee is a Film Director, Screen Writer, Movie Director and Actor. Some of the projects he has worked on include, The Man who invented the moon in 2003, Pant on fire in 2008, Sad Happy Sucker, which is a play that he produced in 2009, and the comedy film The Giant Mechanical Man which starred his wife Fischer as the lead actress. He also appeared in season 6 of the TV series The Office, as Clark, the lactation specialist. He is also said to have directed the episode Vandalism in season 9 of the same show.
Despite all these, he is still a very hands-on father and his wife describes him as a wonderful husband and father who loves to spend time with his family. In one of her Instagram updates, she has a picture of them looking cute together with part of the caption saying:
"Me and my husband, Lee Kirk…we don't talk about one another publicly, but I couldn't be more proud to be his wife…he is a talented filmmaker, awesome father, loyal friend and loving husband."
Doesn't that sound romantic and full of love!
In an interview following the launch of her new book, Fischer painted a picture of a wonderful and supportive father and husband and is quoted to have said:
"Sunday still includes coffee, doughnuts, and the newspaper…we usually start with Dad going to buy doughnuts usually with one or both kids in their pyjamas …it is that same sort of pyjama day, as we like to call it."
This work-life balance has been replicated by his wife, who says that one of the things she takes into consideration before taking any project is where the production is located. She says she cannot leave her family for more than six weeks.
Humour is essential in a relationship, and to stay connected, it is important to laugh together. During one of his birthdays, his wife sent him birthday message referring to him as her lactation husband making fun of his "lactation" episode in The office series: "happy birthday to my husband and lactation consultant Lee Kirk," reads the caption on her Instagram page. I am sure the ladies here will agree with us that you can only send such messages to someone you are really close to.
It might look like the couple has it easy when it comes to marriage and relationships, but it is the small things they do away from the public eye that has glued them together. Purposing to put their marriage as a first priority has helped them show the world that you can have a fulfilling career life and a happy home.
Social media is known to break families. Choosing to stay away from social media and protect his wife and children from public scrutiny is also an important sacrifice he has made in order to enjoy the most important things in his life.
---