Jenna Fischer is an American actress famous for playing Pam Beesly in NBC's The Office. The role earned her a Primetime Emmy Award nomination for Outstanding Supporting Actress in a Comedy Series in 2007. Fischer was a producer for The Office's final season.
Fischer and her co-star Angela Kinsey currently run a breakdown podcast of The Office dubbed Office Ladies. The podcast is quite successful, with an estimated 1.4 million listeners. Fischer has also appeared in films such as The Promotion, Hall Pass, and The Giant Mechanical Man. From 2018 to 2019, Fischer starred in ABC's Splitting Up Together.
Jenna and her husband Lee Kirk fell in love while working on The Giant Mechanical Man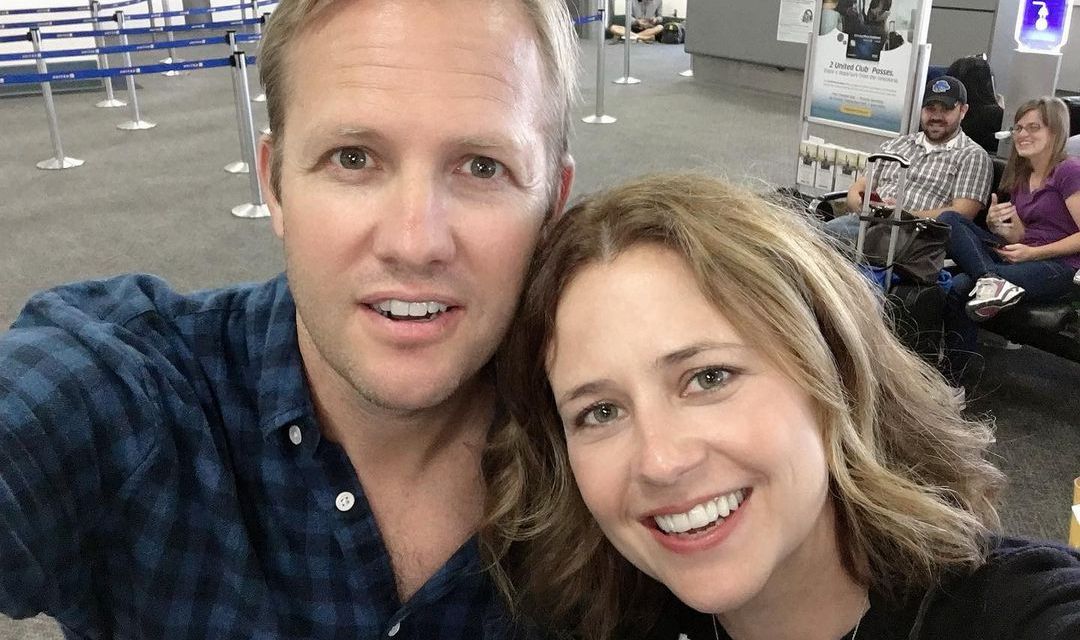 Jenna first met Lee in 2008 to pitch a film idea to the renowned writer and director. Kirk 'very politely' rejected her proposal, but Fischer didn't give up. She pitched three other ideas, one of which became The Giant Mechanical Man.
At first, Jenna and Lee had a purely professional relationship. Fischer was going through her divorce from James Gunn, and Lee was dealing with the end of a seven-year relationship.
The pair's feelings for each other deepened as they worked on the film. Jenna told Redbook that it took 'six or seven months' for them to acknowledge their feelings for each other. "I was having weekly script dinners with Lee, and I realized, I'm looking at the perfect man," she said. "It doesn't get better than this."
Fischer didn't want to risk destroying the film by crossing professional boundaries, but she and Lee couldn't deny that they were in love. She talked to Vulture about her decision to pursue a relationship with Lee:
"And what if we dated for three months and then it fell apart? I loved the movie so much that I didn't want to do anything to jeopardize it. But after eight months of doing this, we finally confessed that we had feelings for each other. It was so great, because we had fallen in love."
Survivor host Jeff Probst officiated Jenna and Lee's July 2010 wedding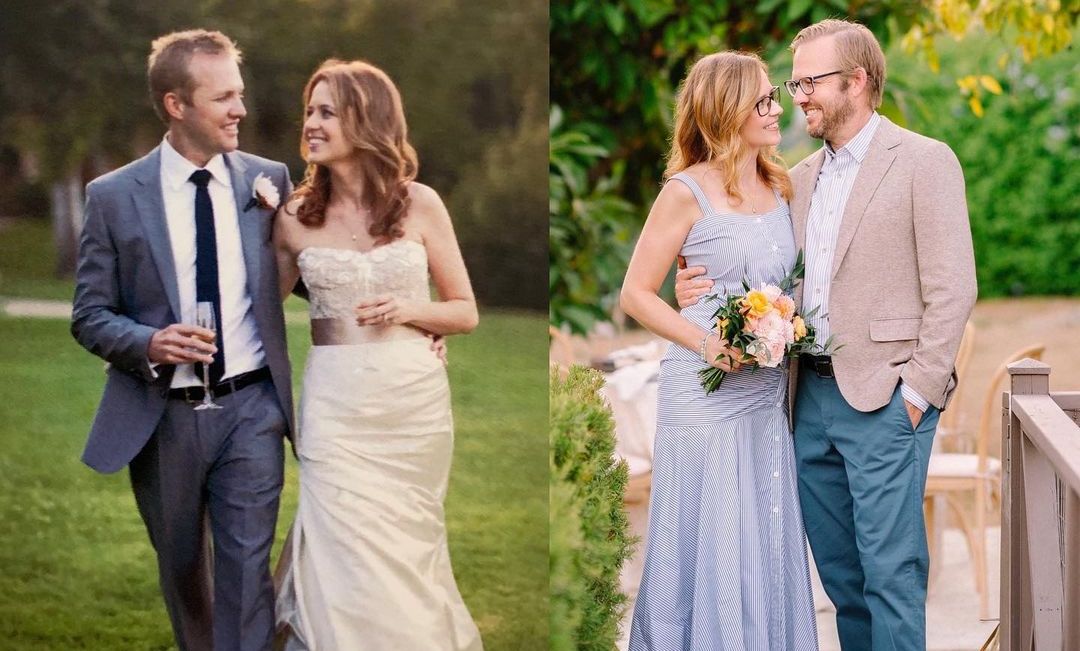 Kirk and Jenna enthralled fans when they first appeared as a couple at the Emmy Awards in 2008. They'd kept their romance secret, so it surprised many when they appeared arm in arm.
The couple got engaged in Europe in June 2009. Jenna's wedding preparations coincided with Pam Beesly's wedding preparations in The Office.
Fischer and Lee were married by Jeff Probst in July 2010 in Malibu, California. Jeff is an ordained minister and an old friend of Jenna. He flew from Nicaragua, where he was filming season 21 of Survivor, to officiate his dear friend's wedding.
Jenna and Lee's wedding was a celebration of love, beauty, and good food. Jenna talked to People in 2009 about the couple's wedding preparations:
"I'm a foodie, so I want to have really good food. We found a great caterer and had a two hour tasting and I left so full. We tried like four different entrees and 12 different appetizers. Our next big thing is flowers, and I'm sure by the end I'll know every type of rose that grows and where it originates from. I'm definitely going to have some roses in there."
The ceremony must have been a fun-filled affair as Jenna's co-star Rainn Wilson tweeted: "Went to the most beautiful wedding I've ever experienced. Total Love, Jenna Fischer & Lee Kirk!"
Jenna's pregnancy with the couple's first child coincided with her character's second pregnancy in The Office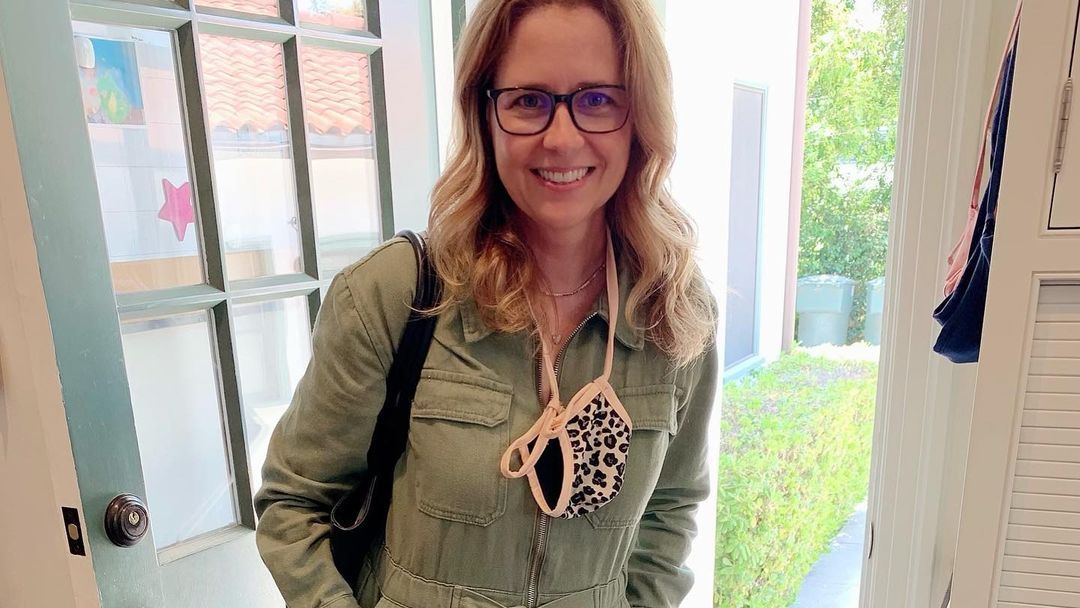 Jenna found out that she was pregnant with the couple's first child while filming The Office. Coincidentally, Pam Beesly and her husband, Jim Halpert (played by John Krasinski), were due to have their second child during that season.
"When we started shooting that episode, I thought to myself, "If everything goes well, this is going to be a very, very convenient coincidence," Jenna told People. Fischer's 'really easy pregnancy' allowed her to keep filming while pregnant.
Fischer and Kirk welcomed their son Weston Lee on 24th September 2011. After Weston's birth, Jenna headed for her favorite pregnancy craving – Menchie's frozen yogurt. "After he was born, there is a picture of me eating Menchie's [and] holding him," Jenna told People.
When the time came to deliver the couple's second child, Jenna used frozen yogurt to entice Weston to accompany her to the hospital. Jenna revealed:
"We showed him the picture… and I said, 'Mommy has to go to the hospital to get the baby out and you can come visit me.' He said, 'After the baby is out, Mommy gets to eat Menchie's.' I said, 'That's right… do you want to come to the hospital and have Menchie's with me?' And he said yes!"
Jenna and Kirk welcomed Harper Marie Kirk on 25th May 2014. The couple has managed to balance work and family such that both get the required attention. In an interview following the release of her book, Jenna described Sundays in their household:
"Sundays still includes coffee, doughnuts, and the newspaper… we usually start with Dad going to by doughnuts usually with one or both kids in their pajamas… it is that same sort of pajama day, as we like to call it."
Weston and Harper have inherited their mother's sense of humor. On Mother's Day in 2019, they brought her breakfast in bed but charged her for it. Jenna posted the receipt on Instagram alongside the following caption: "They came to take my order. At the end, they gave me this bill. I'm dying laughing. They said 'The New York Times is not always free, that's just for Mother's Day."
Jenna looked for more than love in a partner after her divorce from James Gunn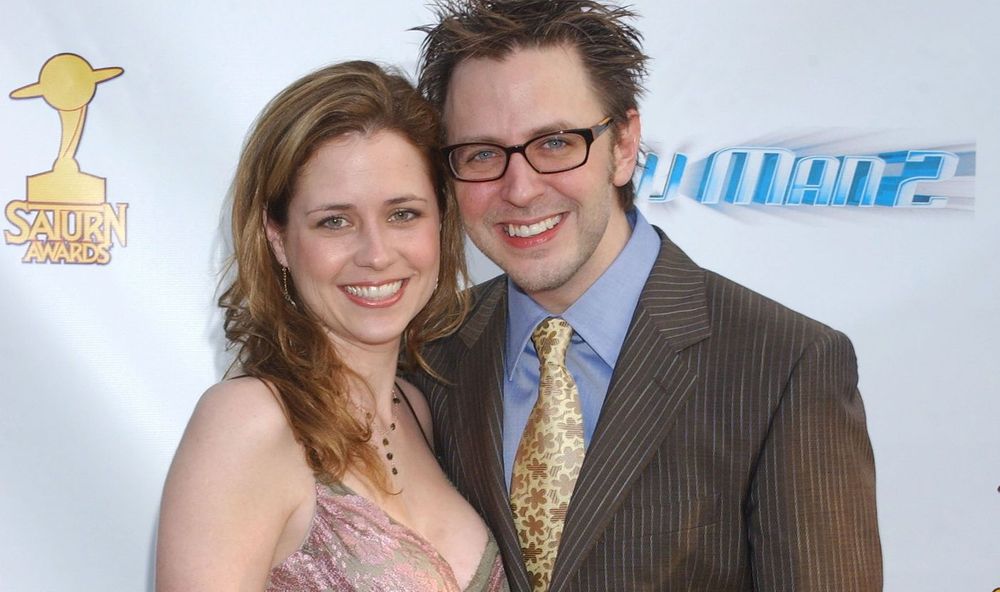 Jenna and James Gunn remained friends after divorcing in 2008. She thought she would 'go wild with freedom' but ended up staying indoors with her cat. She did date, but her focus was more than love – she needed a partner with goals that integrated with hers.
"I remember going out with one cute and funny guy," Jenna told Redbook. "I thought, 'We could have a really fun eight months, but that's eight months I'm taking away from finding Mr. Right. I can't afford that.' So I ended it."
Paul Lieberstein, The Office's executive producer, told Fischer that it would be easier for her to find love than to find someone to spend the rest of her life with. Jenna leaned on that advice when searching for her next partner. She explained:
"I'd start to fall for someone and think, 'But that's not a good match.' When I was younger, I thought you married the person you fell in love with the most. But as [my ex-husband and I] learned what we wanted, I realized there was a whole other set of criteria. You have to ask, 'Do we have the same goals?'"
Jenna revealed that she was in love with her on-screen husband, John Krasinski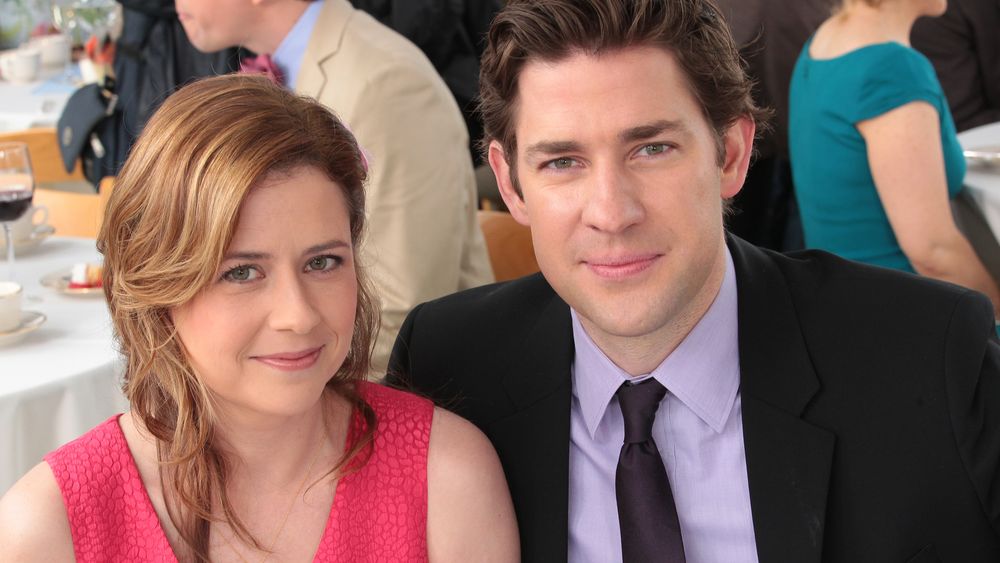 Jenna and John's characters had the most captivating relationship on The Office. They had their ups and downs but always found their way back to each other. Their wedding remains one of the most memorable moments on The Office.
Fischer told Andy Cohen that the chemistry the pair shared was real. She stated that the couple was in love on set, but they didn't match in real life. She said:
"There's like a real part of me that is Pam, and there's a real part of him that's Jim, and those parts of us were genuinely in love with one another. But, in real life, we aren't totally Pam and totally Jim. So in real life we're not like the perfect match."
Jenna's real-life husband, Lee Kirk, made a hilarious cameo on The Office. In season 6, Lee plays the lactation specialist that teaches Pam how to breastfeed her child.
Jim is so uncomfortable with Kirk's character that he refuses to seek his help again. Halpert offers to help, but Pam declines, saying, "I think it would be weird if you did it."
Fischer would later marry the 'lactation expert' in real life.
---