Nick Kyrgios has his best chance since his barnstorming debut in 2014 to go deep into a Grand Slam event following his victory over Stefanos Tsitsipas at Wimbledon. Kyrgios played exceptional tennis to defeat the No. 4 seed, but as is often the case with Nick, his controversial behavior overshadowed his on-court brilliance.
The defeated Stefanos called Nick a bully and evil, drawing the following response from the Aussie: "I would be pretty upset if I lost to someone two weeks in a row, as well. Maybe he should figure out how to beat me a couple more times first and then get to that."
Nick's father is Greek, and his mother descends from Malaysian royalty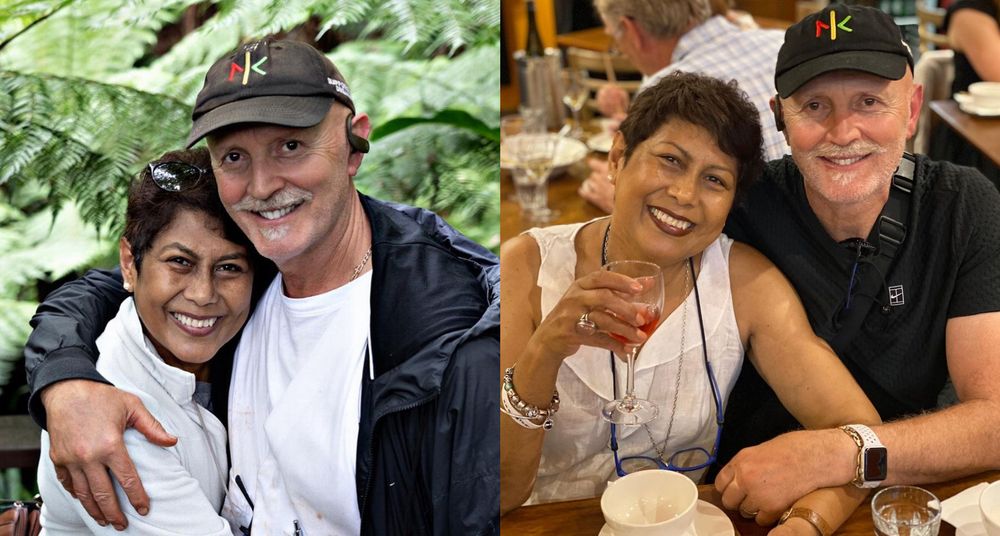 Nick Kyrgios was born on 27th April 1995 in Canberra, Australia, to Giorgos and Norlaila 'Nill' Kyrgios. He grew up alongside two older siblings: Christos and Halimah.
Kyrgios comes from a multi-ethnic background: Giorgos is Greek, and Nill hails from Malaysian royalty. Norlaila was born into a royal family in Pahang, Malaysia, giving her the title Tengku of Pahang, or princess of the Pahang state.
She renounced her title after moving to Australia in her 20s with her mother. Giorgos, a house painter, and Norlaila, a computer engineer, met in Australia and started a family.
In April 2021, Norlaila posted Instagram photos of herself and Giorgos, celebrating their 33rd wedding anniversary. "Feeling blessed – 33 years married to this young fella," Nill wrote. 
After Nick defeated Rafael Nadal in 2014 at Wimbledon, Nill spoke to the Malaysian press about Nick's bond with her Malaysian family:
"Nick is very close to his Malaysian family, whom he has visited many times… He even played tennis at Cameron Highlands the last time we were in Malaysia. The entire Kyrgios family is very close to my family."
Later in the year, Norlaila invited her family to watch Nick at the Malaysian Open. Nick told The Sydney Morning Herald:
"It's going to be exciting going back to my mum's roots. I've been to Malaysia a couple of times to see relatives … I don't know much about mum's history. But hopefully they embrace me over there, too."
Nick's family didn't see much of Nick at the competition as he lost in the first round.
Nick's mom has health problems and can't watch Nick play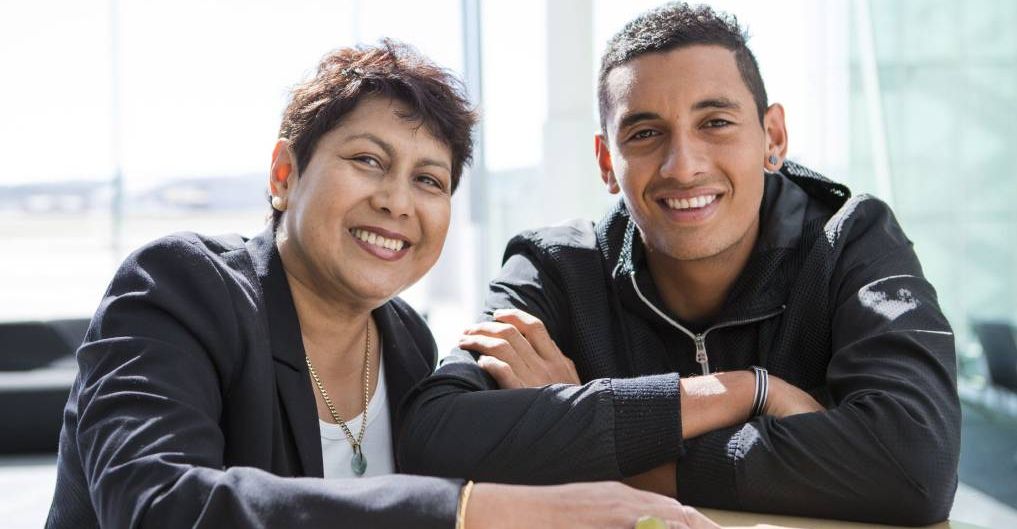 Nick's mom has a couple of reasons why she didn't travel to Wimbledon to watch Kyrgios play. Firstly, she wanted to witness the birth of her grandchild and Christos' son, George Onyx Kyrgios.
Secondly, her heart problems prevent her from watching Nick play. Even before her health problems, Nill had difficulties watching her son on the court. "I don't watch Nick play," Nill told abc.net.au in 2014. "I'm just too nervous. I get too scared. I'm just hopeless – I tend to hide."
Christos, Nill's oldest son, talked to The Herald Sun about Nill's heart issues:
"She's a fighter. She has some heart issues and combining that with the heightened tension around watching Nick's matches, she hasn't been able to watch them at all, even on TV, over the last few years."
Due to his mom's sickness, Nick was vexed by the controversy over players needing to quarantine before the Australian Open in 2021. Kyrgios said via his podcast No Boundaries that organizers should've canceled the tournament to protect Melbourne from a coronavirus outbreak.
Nick said it was morally wrong to allow unvaccinated players into Australia. Kyrgios explained that the government needed to protect vulnerable people like his mom:
"It's not about me. My mum is incredibly sick. There's too much risk in all of this. I don't understand what's so hard for tennis players to understand. Like, you're just a tennis player. Do you know what I mean? It's not life and death like this is."
Nill's health prevents her from watching Nick play, but she's still very supportive of him. "Mum has always been there, you could call her my No. 1 supporter," Kyrgios said. "She's always going to be there if I need someone to talk to."
Giorgos believes Tsitsipas should have been disqualified from his Wimbledon match against Nick
Giorgos and Halimah are in Wimbledon supporting Nick, hoping he can win the competition. Nick dispensed with arguably his strongest competitor, Stefanos Tsitsipas, in a controversial four-set thriller.
After Tsitsipas hit a ball into the crowd in frustration, Nick refused to play, insisting that the officials disqualify Stefanos. The umpire denied Nick's request, stating that the ball didn't hit anyone in the crowd directly.
Kyrgios protested throughout the third set, claiming the umpire would have ruled differently were he the offender. Giorgos agreed, telling the BBC:
"My son would have been defaulted. You've got to draw the line for everybody. I hate to see it for anyone. I feel sorry for all of them – the pressure is so much."
Veteran tennis author Jon Wertheim agreed with Nick and Giorgos. He tweeted: "My stance is simple: You rifle a ball in anger/ frustration, you get defaulted – whether it hits someone or not."
Giorgos hopes his son will deliver on his prodigious talent on Tennis' biggest stage. Following his emergence in 2014, Giorgos told Fox Sports that years of hard graft had started paying off. The older Kyrgios said:
"As a junior he was always playing older kids and you could just see him adjusting. He's a perfectionist and has been pretty hard on himself along the way."
"The only advice we can give him is to do the best he can. Win or lose, you can't foresee the future. He knows that he has a good chance to play well against anyone as long as he stays strong."
Nick's family is always there to support him wherever and whenever he plays. "With the family around he can be himself with no airs and graces," Kyrgios' childhood coach Andrew Bulley told abc.net.au. "The tour can be quite combative. Having a family member with him is fantastic."
---