Michael Schumacher is a German Formula 1 driver who won a joint-record seven World Drivers' Championship titles. Schumacher's records seemed insurmountable when he retired before seven years of domination by Lewis Hamilton, and Mercedes broke nearly all of Michael's records. He still holds some records, including most fastest laps and most races won in a single season.
Unfortunately, in December 2013, Michael injured his brain following a skiing accident. The impact on his head was so severe that without his helmet, doctors said, Michael would have lost his life. Following treatment and rehabilitation at Grenoble and the University Hospital of Lausanne, Michael was relocated to his home for further treatment.
Jean Todt stated that Michael is fighting and that he understands why his family protects him
According to the Daily Mail, former Ferrari principal Jean Todt saw Michael Schumacher in October 2021. In early November 2021, Jean gave the following update on Michael:
"I can understand why his family and friends are protecting him because we should leave him in peace. Michael is fighting, he is fighting, and we can only hope that he will improve."
Jean told the Daily Mail that he spends a long while with Michael when he goes to visit. Todt also praised Corinna's efforts in aiding Michael's rehabilitation: "Corinna, as you could see in the documentary, is a wonderful wife. How she spoke about Michael and what she does for him is a miracle."
Todt then expressed delight that Schumacher's children have found their passions: "I'm happy that his son Mick is in Formula One. He is doing well. He could have a more competitive car but I am pleased he has this passion. I am happy that Gina Maria [Michael's daughter] has found her passion in horses."
The retiring FIA president was far less forthcoming about Michael's actual conditions. When asked whether Michael recognizes him, Jean smiled and shrugged but didn't reply.
Michael's wife, Corinna Schumacher, stated that Michael is alive but 'different.'
In a rare interview made for Michael's Netflix documentary, Corinna Schumacher updated fans on her husband's health. "Michael is here," Corinna says. "Different, but he's here, and that gives us strength, I find."
She stated that the family does all that it can to 'make Michael better and to make sure that he's comfortable.' "We're trying to carry on as a family, the way Michael liked it and still does," she added. "And we are getting on with our lives."
Corinna added that she maintains secrecy as per Michaels wishes. "'Private is private,' as he always said," says Corinna. "It's very important to me that he can continue to enjoy his private life as much as possible. Michael always protected us and now we are protecting Michael."
Michael's son, Mick, hopes to one day speak motorsport with his father
In one of the most moving moments in Schumacher on Netflix, his son, Mick, talks about wanting to speak motorsport with his father. Mick is currently a driver with the Haas F1 Team.
"I think Dad and me, we would understand each other in a different way now," Mick says. "Simply because we speak a similar language, the language of motorsport, and we would have much more to talk about."
Mick adds that he would give up everything to chat with Michael again. "That's where my head is most of the time," Mick says. "Thinking that would be so cool… I would give up everything just for that."
Jean Todt revealed that he watches Formula 1 with Michael when he visits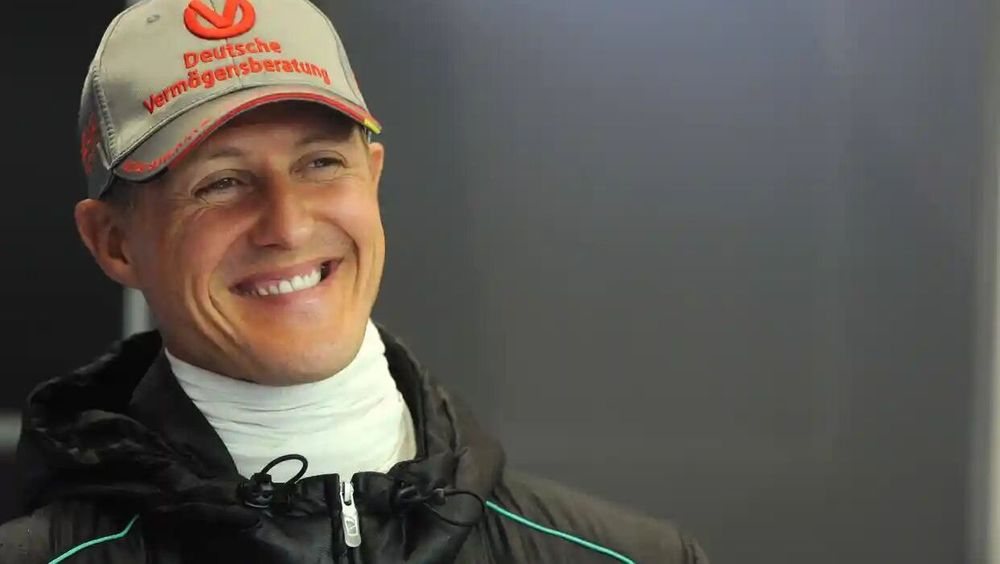 "Considering the severe injuries he suffered, progress has been made in the past weeks and months," Michael's manager, Sabine Kehm, said in a statement after Michael was allowed to continue rehabilitation at home.
Since then, updates on Michael's health have been few and far between. They mostly come from former Ferrari team principal and CEO Jean Todt. Jean was the Ferrari boss when Michael won five consecutive titles with the team from 2000 to 2004.
"I don't leave him alone," Todt told Corriere Della Sera in 2021. "Him, [his wife] Corinna, the family – we've had so many experiences together. The beauty of what we have experienced is part of us, and it goes on." In 2020, Jean provided a hopeful update, stating that Michael was 'fighting.'
"He [Michael] is fighting," Todt told PA in 2020. He described his accident as 'terrible and unfortunate' before assuring the world that Michael has a strong support system. "He has an amazing wife next to him, he has kids, his nurses, and we can only wish him the best and to wish the family the best, too."
Todt's 2019 update had been much more hopeful. Jean stated that he'd watched a Formula 1 race with Michael at the racer's home in Switzerland. He also assured people that Michael is well looked after.
"He does not give up," Jean said. Corinna, Michael's wife, has maintained the secrecy surrounding Michael's health. "His wife Corinna decides who is allowed to see him," Michael's former teammate Luca Badoer told Express.
Corinna limits access to Michael as she wants to keep his condition outside of the press. "She probably fears that I will immediately recognize what is going on and make the truth public," Michael's former manager, Willi Weber, spoke on an RTL special about Corinna's denial of his request to visit Michael.
Jean Todt's statements suggest that Michael is living with the consequences of staying alive
Jean Todt knows more about Michael's condition than he lets on. Out of respect for his family, he refrains from giving details about Schumacher's condition. His statements only serve to deepen the mystery surrounding Michael's health.
In an interview with Bild, Jean praised Corinna for her care of Michael. "It happened unexpectedly and she had no choice," Todt said. "But she does it very well. I trust her, she trusts me."
Jean then added: "Thanks to the work of his doctors and the co-operation of Corinna, who willed him to survive, he survived – but with consequences. And right now you are fighting the consequences. We hope that things will slowly but surely improve."
It's unclear what Todt means by 'consequences,' but it's unlikely to be something positive. Michael's friend and mentee, Aston Martin driver Sebastian Vettel, told Online Focus that it hurts to think of Schumacher's condition.
"Of course it hurts to think about him and to know what condition he is in and how hard and how long he has been fighting," Sebastian said. Like many F1 fans, Vettel is looking forward to watching the upcoming Netflix documentary about Michael Schumacher. Vettel continued:
"I'm looking forward to seeing the documentary, because there will certainly be elements that I was not yet familiar with. A lot of people who are close to him were involved, and I think everyone has contributed to it."
The documentary will premiere on Netflix on 15th September 2021.
It is unlikely that we will ever see Michael the same again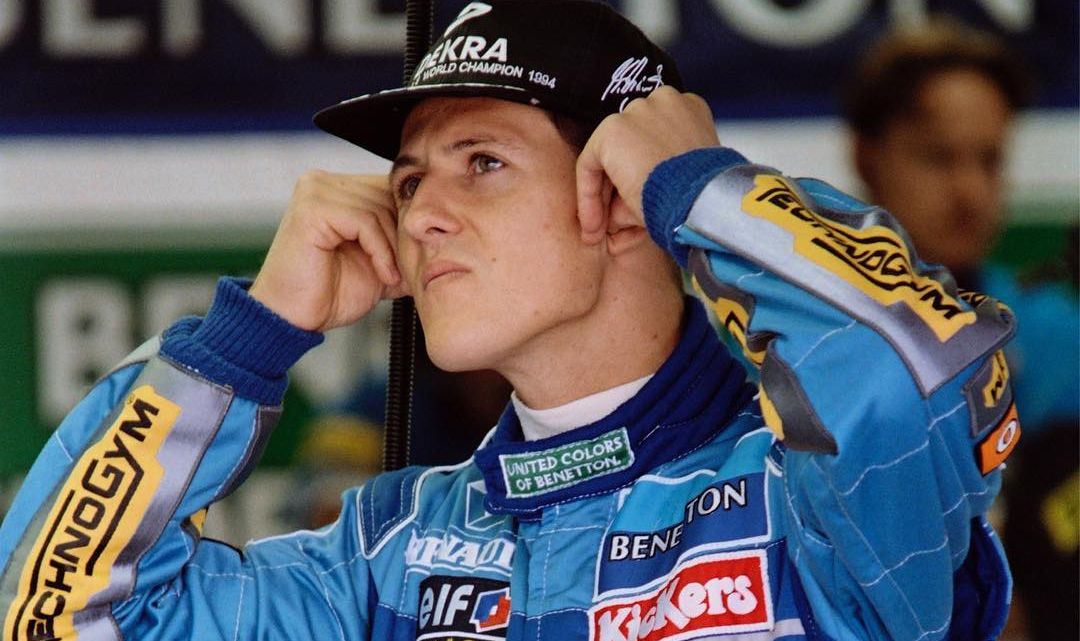 It is approaching a decade since we last saw Michael in good health, and it is unlikely that we will see the same Michael again. People familiar with his condition refuse to reveal much, but in between the lines, their messages tell a bleak story. Schumacher's former teammate Felipe Massa told The Guardian:
"I know how he is, I have information. The main thing about all that is that we know this situation is not easy. He is in a difficult phase but we need to respect him and the family."
Jean Todt told Ouest France that Michael is receiving treatment to 'return to a more normal life.' However, celebrated neurosurgeon Erich Riederer offered an unpromising assessment of Schumacher's condition. Erich told French TV:
"I think he's in a vegetative state, which means he's awake but not responding. He is breathing, his heart is beating, he can probably sit up and take baby steps with help, but no more. I think that's the maximum for him. Is there any chance of seeing him like he was before his accident? I really don't think so."
Erich's conclusion is based on the crumbs of public information available about Michael's health. The upcoming documentary, Schumacher, should provide further insight into Schumacher's condition.
"Corona has made the situation very difficult," director Vanessa Nocker said. The Schumacher family has signed off on the documentary, which will feature interviews with Michael's wife, kids, and father.
Meanwhile, Michael's kids continue to fly the Schumacher flag. Mick Schumacher has risen the racing ranks to Formula 1 and currently drives for Haas F1 Team. He has handled the weight of the Schumacher name expertly and is touted to be a future World Champion. Michael's daughter, Gina, is keen on pursuing a career as an equestrian.
---