Tati Gabrielle joined You in season three as Marienne Bellamy, and the show sent her straight into the deep end. When you become the object of Joe Goldberg's obsession, things rarely end well for you. Initially, Marienne proved impervious to Joe's charm, but he gradually wore her down, and the pair started an affair.
In one of the many twists in the show, Marienne ended season three alive, but it's unlikely that Joe's done with her. He escaped to Paris, where Marienne talked of taking her daughter.
You's twisted storyline destroys any chances of predicting whether Tati will star in season 4. Let's take a closer look at Tati Gabrielle's personal life.
Tati has a Korean-American mom and an African-American father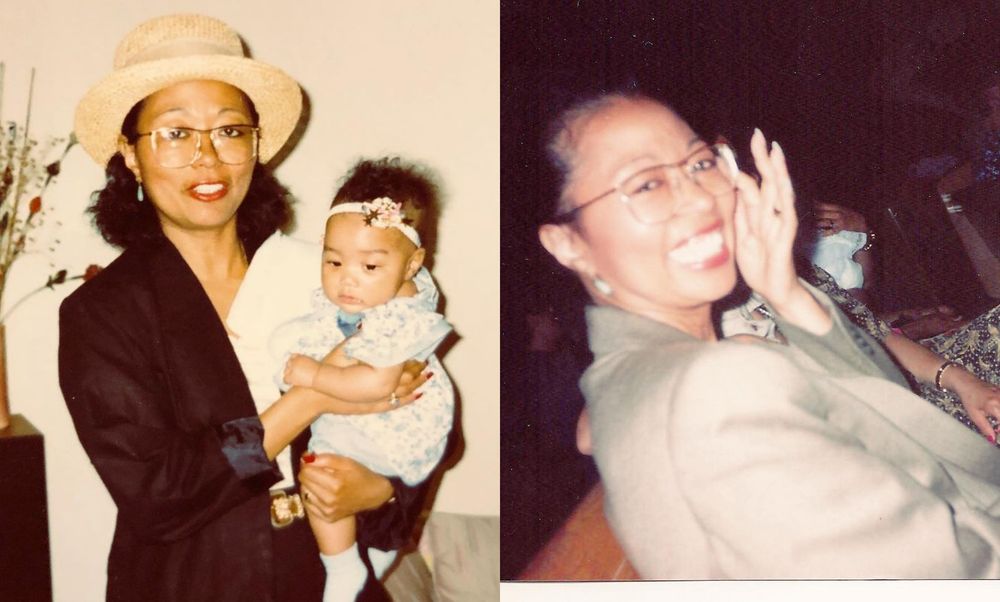 Tati was born on 25th January 1996 in San Francisco, California, to an African-American father and a Korean-American mother. Gabrielle grew up alongside two older siblings who unwittingly contributed to her fear of horror films.
"I have two older siblings and when I was seven years old, they strapped me down and made me watch the original 'It.' I was just traumatized for life from that and stayed away from horror my whole life prior to doing 'Sabrina.'"
Gabrielle started modeling aged three, thanks to her mother. She modeled for Macy's and Nordstrom in San Francisco and later modeled in high school. Tati didn't have a great start by freezing in the middle of the runway, but she didn't let the failure hold her back. "I feel that fire is where I got my confidence from," Tati told Wonderland Magazine.
Tati grew up in the diverse utopia that is the San Francisco Bay Area, where she never experienced issues with her ethnicity. "I grew up colorblind because I grew up in such a liberal and diverse place, which is a big part of the outlook I have for the world," she told Mochi Magazine.
Gabrielle's experiences changed when she moved to Atlanta, which she saw as the polar opposite of diverse San Francisco. Tati talked to Mochi Magazine about her first encounter with discrimination:
"I went from one of the most liberal states to almost the exact opposite. It was the first time I experienced color and really understood true discrimination. It was a more sheltered version of thinking, and I found that not everybody is so open minded."
Tati has experienced both sides of America: One that celebrates inclusion and another that seems to foster discrimination. She told Mochi Magazine that she doesn't plan to raise her children in the United States:
"I feel sort of in limbo. I want to raise my kids in a different country. A lot of America's values and ethics, some I agree with, some I think we've lost our way on. I definitely feel like I'm kind of floating sometimes, which is why I want to travel so much and find where I belong."
Tati ensured that her black culture was well represented in You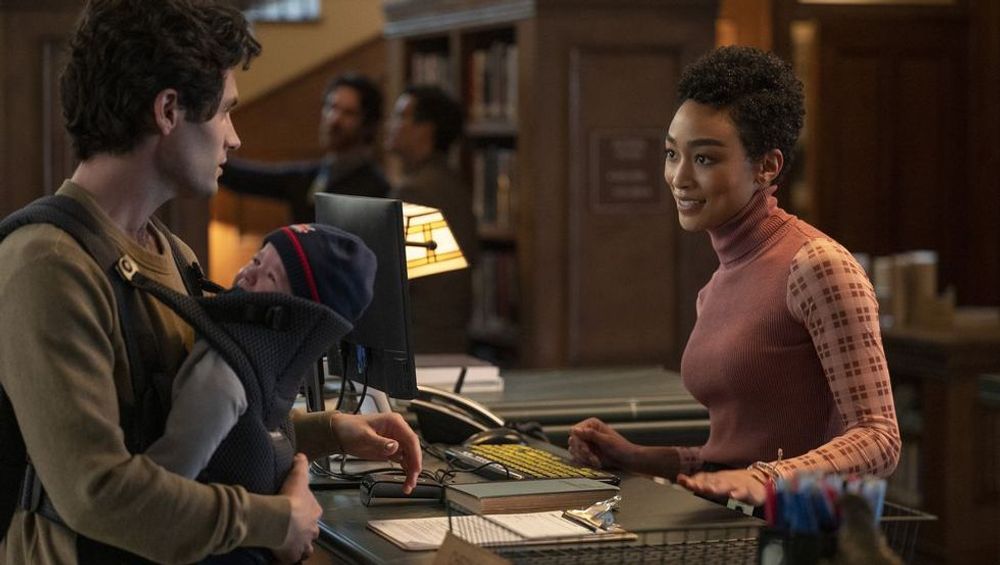 Gabrielle fought the discrimination in Spelman College in Atlanta through theatre. She participated in many Black plays, including some by August Wilson. "There's a different kind of vitality that's in Black creative work, especially doing certain plays and things," she said. "There's this added sort of layer of celebration through struggle."
Unfortunately, division crept into the little society Tati helped build at Spelman. She despaired at a unit built to uplift yet plagued by the desire to trod down on others. "I was like, I need to find a way to shake myself out of this," she added.
Tati took a leap of faith by leaving college to pursue acting, and it paid off. With every role she plays, Gabrielle endeavors to portrayal black culture accurately. Before appearing in You, she talked to showrunner Sera Gamble to confirm that her portrayal of Marienne would be culturally sound.
"When we speak to our family members or our friends, it's like, 'You know dang well, in that horror film, the black person would have been so much more clued than that,'" Tati joked.
Gabriele and Sera modified the dialogue as acting went on to bring out black culture better. The show addressed missing white woman syndrome, which Tati says struck a chord with her. Tati praised Sera's commitment to honoring Tati's black ethnicity. Gabrielle told Elle:
"I just remember a few moments where it was like, 'Can we talk about this?' Or 'I don't feel that as a Black woman, I would do this, or I would say this,' and Sera was always very receptive. And we'd work it too, so that we could still move the story the way that we needed to move the story but still honor me and my community in a truthful way."
Moving forward, Gabrielle aspires to create projects that celebrate the black community. "I want to be able to show black women and black people in a light that says that no, we can, we do, and we should celebrate," Gabrielle told Yahoo.
Tati hopes to see more Asian representation in Hollywood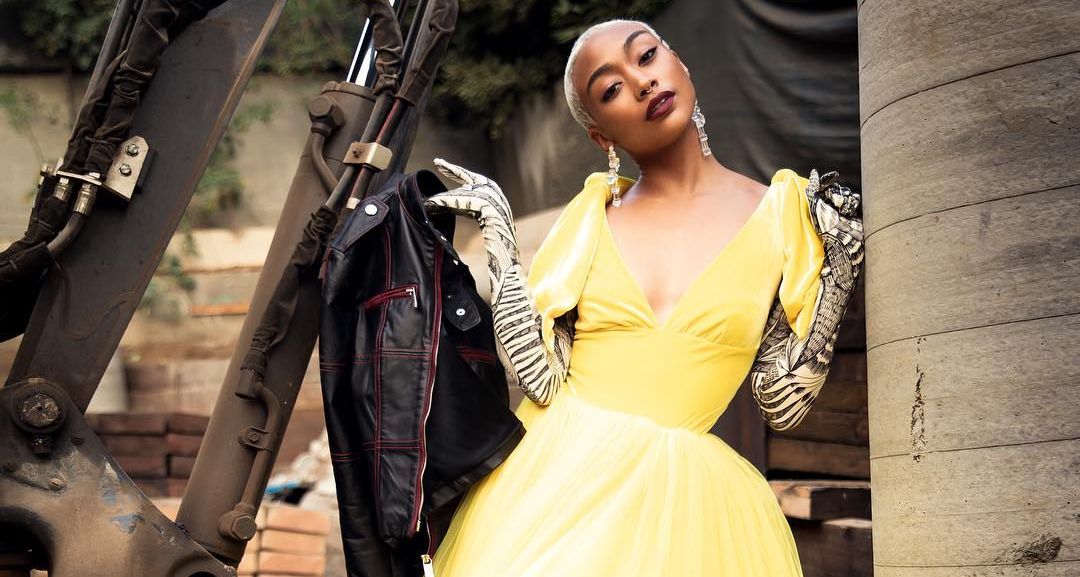 Tati's Korean ethnicity makes up a crucial part of her identity. Gabrielle's mom ensured that her kids kept in touch with her Korean roots. "She wanted to make sure that when we got older, we'd have the desire to seek out that part of our culture," Gabrielle told Mochi Magazine. "It's why I want to go to Korea and I'm trying to learn the language now."
In October 2020, she participated in a shoot for DAZED Korea that celebrated her Korean roots. "Very proud and honored to rep for my Korean side," Tati wrote on Instagram. "Thank you @dazedkorea for showing love, you have no idea how much it means to me."
Gabrielle feels that Hollywood can do a lot more in promoting Asian representation. She told The Wrap that Asian casting in shows should feel normal as Asian's form part of society. Tati explained:
"Art to me is supposed to reflect life and reality. You can't reflect reality accurately if you refuse to respectfully include the people and stories that make up the majority of our population. That's the 'minorities.' The people of color."
Tati is secretive about her love life, and we suspect that she's single
Tati is quite secretive about her love life. The 25-year-old doesn't address it in interviews or on social media.
It's also possible that Tati doesn't speak about her love life because there's nothing to address. Based on this assumption, we suspect that Tati is single.
Tati participated in her first sex scene in You as Marienne gave in to Joe's charming good-guy persona. Gabrielle felt nervous before the shoot, but Penn Badgley assured her that she had nothing to worry about.
Gabrielle told Page Six that the intimacy coordinator also helped a lot: "I was so nervous. I told Penn upfront, 'Hey, I've never done this before.' And he was like, 'It's gonna be OK.' It became more of a dance, like a choreographed dance than it was, like having to feel that nervousness and be awkward or weird."
Gabrielle struggled with anxiety and depression and found strength in her authenticity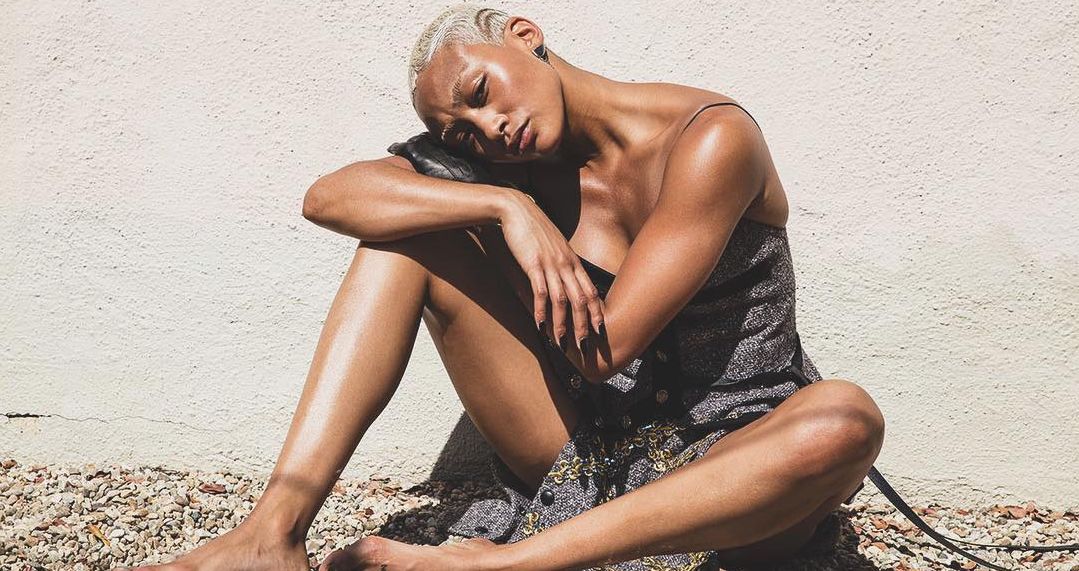 Growing up, Gabrielle was often the odd one out. "I was goofy and kind of felt like, not necessarily an outcast, but I always felt different," Tati told Essence. Unfortunately, feelings of inadequacy gradually crept in. Gabrielle found that the best way to deal with her lack of confidence was to embrace her authenticity:
"It took me a lot of time growing up to be able to feel confident in myself and feel like who I am was OK. Everybody's imperfect and there's nobody else like me. I would be doing a disservice, not for myself, but for the world if I didn't be unapologetically myself. I wouldn't be able to fulfil my purpose in that way."
Tati told The Wrap that she experienced anxiety and depression again after becoming a television star. She stated that she enjoyed being in the spotlight, but it had its disadvantages. She explained:
"I have a history with anxiety and depression. Having so many eyes on me while still being you, developing my own identity and trying to understand myself can be starkly overwhelming and anxiety inducing. I strive to be unapologetically myself as much as I can."
---