It's rather strange that a Heisman Trophy winner and former NFL MVP is a free agent as the 2021 NFL season begins to gain momentum. Cam Newton finds himself in that situation, having suffered a spectacular fall following his Super Bowl appearance with the Carolina Panthers in 2015.
Despite numerous injuries over the past few seasons, Newton maintains that he has plenty left to offer. Newton offers more than assured passing, as his larger-than-life character brings with it a dedicated legion of fans. However, Newton appears to be finding it difficult to gain a spot in the NFL. 
Newton is searching for a new club following his short second stint with the Panthers
The Carolina Panthers signed Cam Newton because they desperately needed a QB. Starter Sam Darnold was out with a shoulder injury, depriving the Panthers of a quality QB.
Newton brought an air of optimism unfelt in the franchise for a couple of years. He delivered on the pitch as well, with a winning return against the Arizona Cardinals featuring two touchdowns on his first two plays.
However, Cam failed to replicate his virtuoso display in his next five starts. Coach Matt Rhule reinstated Sam Darnold to starting quarterback. 
After the Panthers' loss to the Tampa Bay Buccaneers, it seemed the writing was on the wall for Cam. He disappeared down the Bank of America Stadium tunnel, way ahead of his teammates, in what could have been his last home appearance for his beloved Panthers. 
"Football has been good to me," Newton said. "I was able to walk away unscathed. I know it sounds like I am retiring, but it's been some great memories." Newton later stated that his statement wasn't a goodbye speech.
"But the thing that I can pride myself on is being able to say I never blinked, I never bitched, I never complained, I never pointed the finger, I never wanted it any easier than what it is," Newton added. 
Cam stated that he would like to remain with the Panthers and form part of a rebuild, but he can't control all aspects of his future. "As a man, you've just got to accept whatever role you get," Cam said. 
Newton believes that he can play at the top level, wherever he ends up. He told ESPN: "I know the expectations I have for myself. But selfishly, the question can kind of be directed at, 'Do you think I can still play?' Yes. I still do think I can play. At a high level."
Cam can remain in Carolina, but he'd likely have to settle for a backup role. General manager Scott Fitterer told ESPN that the franchise is willing to sign him. Scott said that he was very impressed with Cam and his impact. Fitterer added:
"His leadership and what he did, at really a tough time … even when it was some of those tough days after a loss, Cam brought the energy every day. He showed great leadership. Like I told him, I really was impressed with him. So yes, we're open to it."
Cam signed with the Panthers following his dismissal from the New England Patriots
"I have a lot of football still in me," Cam said in a teaser video posted on Instagram.
Cam wants to continue playing football at the highest level, but it's unclear whether there is a team willing to gamble on him. Football pundit Ian Rapoport stated on Gresh & Keefe that he'd heard nothing about a team offering Cam a job but cautioned that the potential team might be keeping things quiet.
In a tell-all video about his dismissal from the New England Patriots, Newton stated that he believes that he is better than some of the 32 starting quarterbacks in the league and, therefore, deserves to be in a team. However, it's unlikely that a team will drop a starting quarterback to accommodate Cam, despite his impressive resume.
"His best chance is probably a starter getting injured, a team that doesn't have a good backup, doesn't trust its backup, or thinks that is just a quarterback away from being a real contender," Ian said. Maybe that team signs him."
The Carolina Panthers signed Cam Newton in 2021 in a deal reportedly worth $10 million.
Newton would have been comfortable playing backup to Mac Jones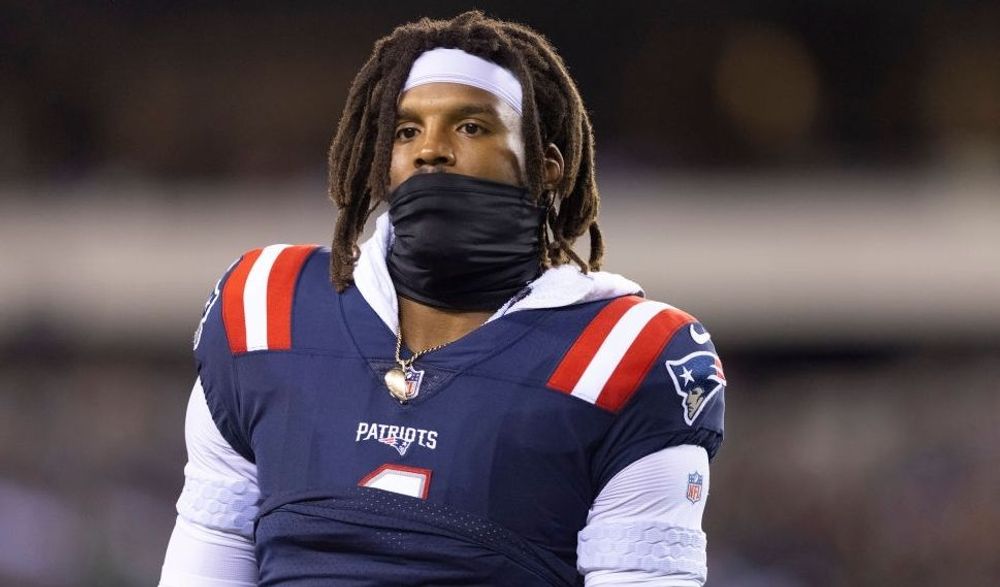 The New England Patriots released a statement stating that a 'miscommunication' on protocol caused Cam's absence from training camp and contributed to his eventual dismissal.
Cam states left the camp to get a second opinion on an injury. "They gave me clearance to go," Cam told his father, Cecil Newton Sr., in a tell-all video posted on Cam's YouTube channel. Newton feels that he would have been dismissed regardless of his absence from camp.
"Do I think this would have happened without me being away from the team for five days?" Cam asked. "Honestly, yes, it was going to happen. Did it help ease the decision? Yes."
Newton rubbished reports that he wouldn't have played backup to rookie quarterback Mac Jones. He feels that the team had started to subtly edge him out to accommodate Jones. He opines that he would have comfortably supported Jones, but the Patriots didn't want that:
"Can we be honest? The reason why they released me is because indirectly, I was going to be a distraction, without being the starter. Just my aura. That's my gift and my curse. When you bring Cam Newton to your facility, your franchise, people are interested, people are intrigued."
Ian Rapoport believes that Cam's perceived inability to be a backup is preventing teams from going in for him. Ian believes that, despite Cam's assertions, he's just not cut out to be a peripheral figure. Rapoport said:
"I'm not sure that being a backup is really something that is in Cam's makeup. And it's not even his fault, he's too big of a deal. You don't want your backup to be a big-time, magnetic, huge personality that fans and teammates are gonna be clamoring for if it doesn't go well. Like, not everyone is cut out to be a backup."
---