Over the years, several stars have shown us that maintaining a marriage in Hollywood is not easy. However, Chris Hemsworth and Elsa Pataky seem to have found the secret to a successful Hollywood marriage. The couple is looking forward to celebrating a decade together.
This article will explore the intricacies of Chris and Elsa's relationship, as we look at how the couple has managed to stay strong for such a long time.
The couple got married after a few months of dating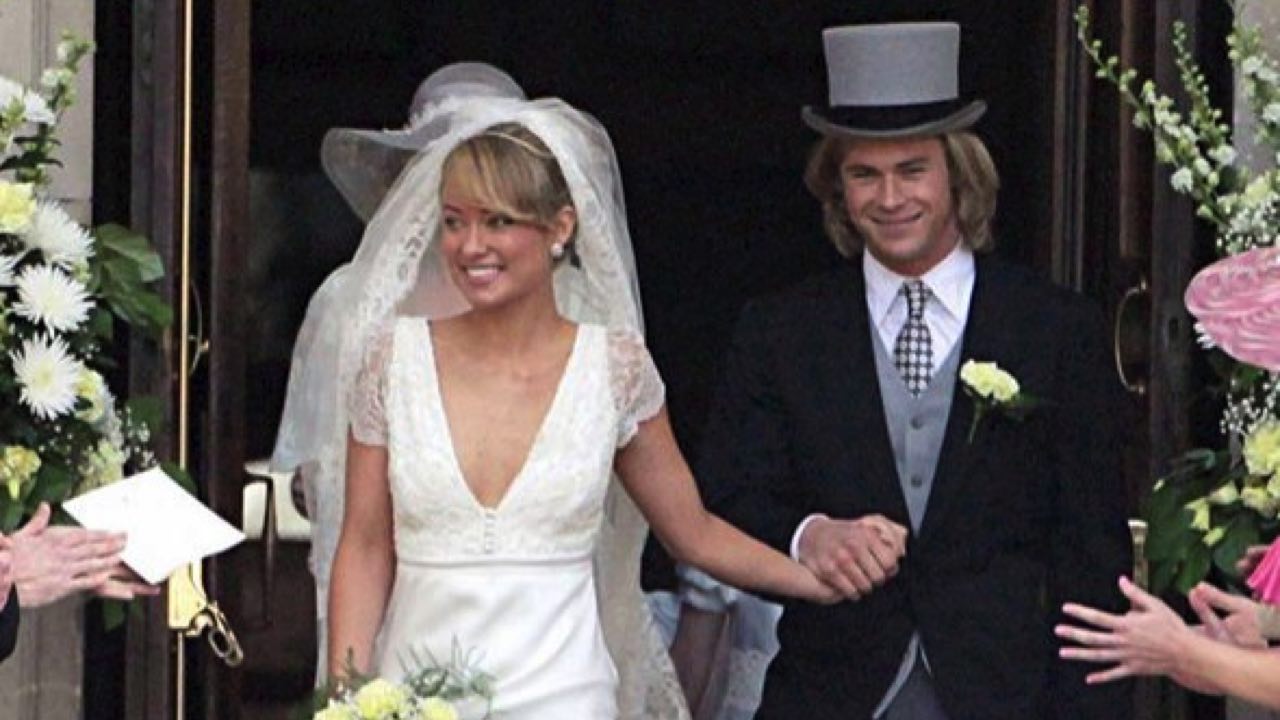 Hollywood couples usually have spectacular stories about their first meeting, but Chris and Elsa's first meeting was pretty simple. Elsa and Chris were introduced by talent agent William Ward in early 2010.
After a whirlwind romance, Chris and Elsa got married after several months of dating. The couple got married during a vacation in Indonesia during the Christmas holiday. There wasn't much planning, but the couple felt that it was the right time to get married. Chris talked to Good Morning Britain about the decision;
"There was no great plan to any of it to be honest, we were on holiday and we said 'why don't we get married too?' There probably should have been some planning but it all worked out. Honestly, we had both our families on holiday at the same time, just randomly, and we said this is a good opportunity with everyone together so we just did it."
The wedding was so casual such that Chris and Elsa forgot the exact wedding date. Chris stated in a 2013 interview with Details that there is a bit of a dispute about the date. He went on to say; "So yeah, the answer about the date of my wedding: somewhere in December."
Chris admitted that he knew that Elsa was the one immediately after they met. There was no forcing things with her, and he enjoyed that about her. Chris told Elle;
"From the first time we met, we just made sense. She's fun. She's outgoing, and she has a sense of humor and a passionate attitude toward life, which is nice to keep up with."
Elsa feels that she was destined to marry Chris. When she was a young 15-year-old in Madrid, she had Thor's symbol inked on her right shoulder. She found beauty in Thor's legend, and she is now married to Thor himself.
The couple has three children: Rose, Sasha and Tristan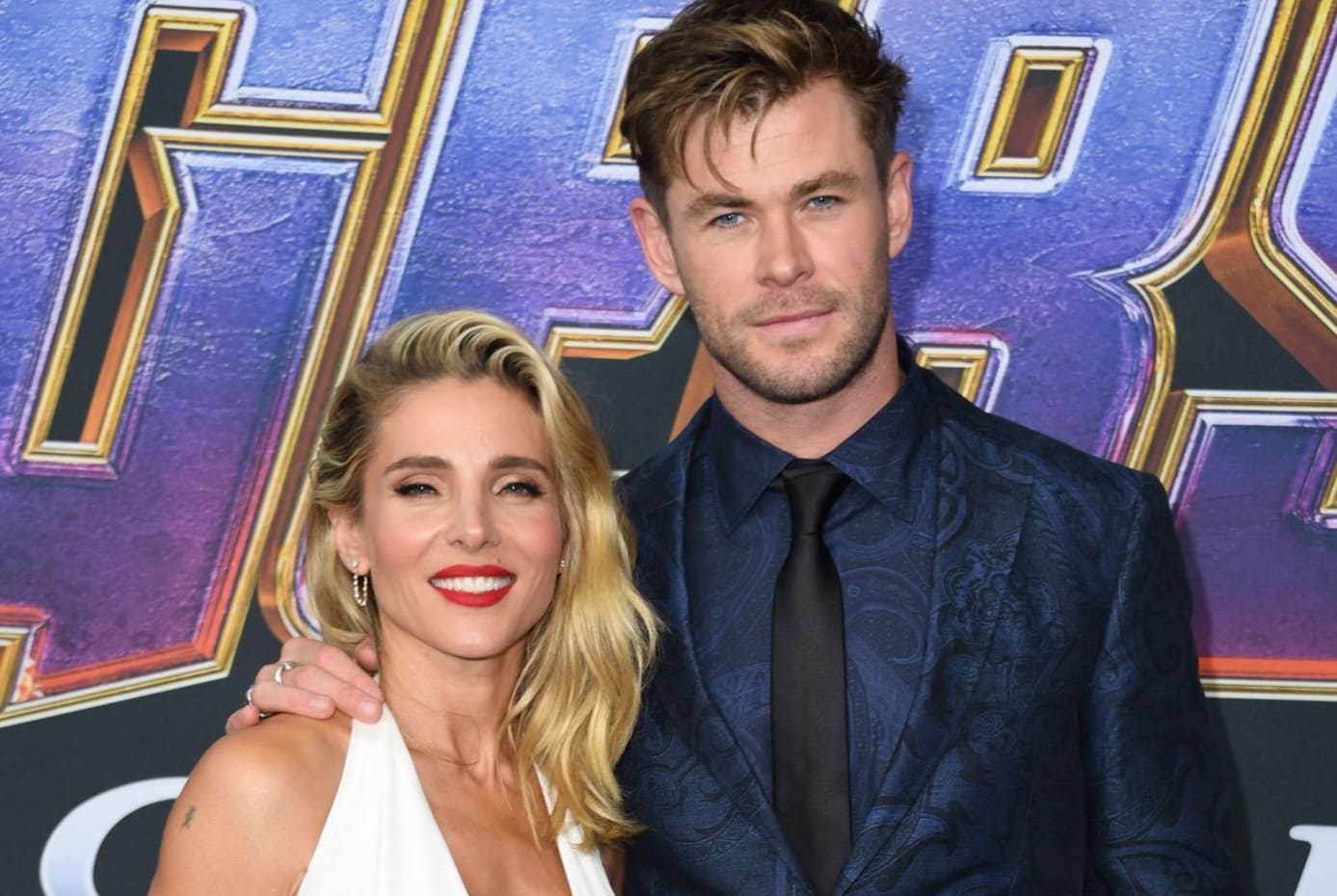 Chris and Elsa's first child India Rose was born in 2012. A couple of years later, the couple welcomed twin sons, Sasha and Tristan, in 2014. The children changed the life of the couple, and according to Chris, they helped him avoid a lot of pitfalls that he could have fallen into. He told Elle;
"It's certainly kept my feet planted firmly on the ground – I've been able to bypass a whole lot of garbage and traps that I could have fallen into."
Parenting is very much a combined effort for Chris and Elsa. Both of them have busy schedules, but they try as much as possible to be there for the children. Elsa told Who that when it comes to family dinner, she handles the kids' food while Chris handles the adults' food.
They have had to endure multiple break-up rumors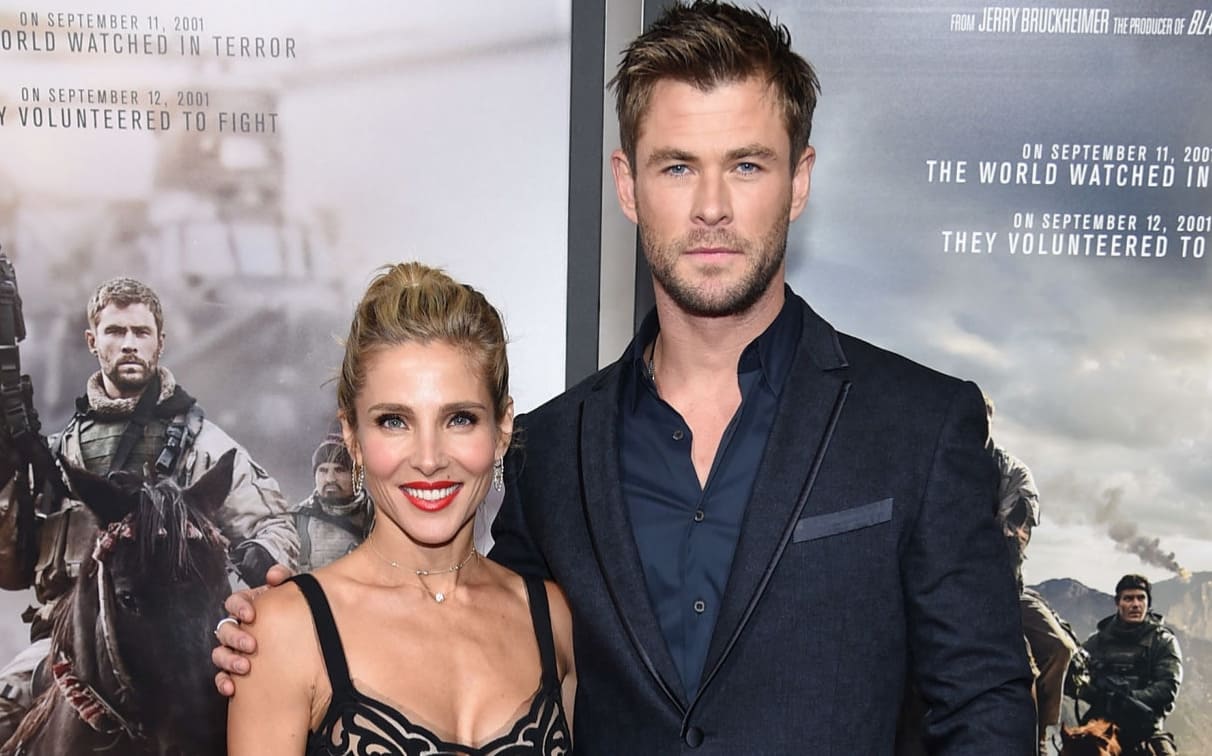 One of the downsides of being a Hollywood couple is that there is a permanent focus on your life. When there is nothing solid to report, tabloids come up with stories and rumors about your relationship. Chris and Elsa moved from LA to Byron Bay in Australia to escape the paparazzi. However, Elsa recently told Who that the situation is still bad in Australia. She said;
"I'm so scared of all these drones in my life. They just come in and take photos of my house. I don't know what's going to happen with my kids in the pool, and that's my private space and we're naked and we're free to do that, and there's going to be drones up top taking photos. I'm really angry about that."
The relentless scrutiny into their lives recently led to rumors stating that Chris and Elsa were living apart. The reports claimed that the couple's disagreement happened because of Chris' commitment to his acting. Chris had reportedly promised Elsa that he would take a break from movies after Avengers: Endgame. 
However, Chris chose to focus on his movies, and Elsa felt that he was more committed to his career than his family. Reports of a breakup turned out to be false, but Elsa recently admitted that it's not easy. She said that the couple faces ups and downs like any other couple. She said;
"Nothing is as easy and perfect as it looks… There are those moments where you fight, and I think you have to put a lot of effort into [your marriage]. As much effort as you put into your work, you have to put into your marriage and into being a dad and a mum. And it's constant work."
---