Ariana Fletcher (therealkylesister) is an American social media star and entrepreneur who is famous for selling beauty products and posting entertaining content on the internet. Fletcher has 3.8 million followers on Instagram and 289K followers on YouTube. At the moment, Ariana seems to have taken a break from YouTube since she uploaded her latest video in December 2019.
Fletcher's Instagram page is full of personal and promotional photos. Ariana insists that she doesn't consider herself a model, but she does take modeling shots to promote her business and other paying brands.
This piece will look at Ariana's career, her tumultuous relationship with G Herbo, and her current relationship.
Ariana worked many jobs including a job at the club before she decided to become an entrepreneur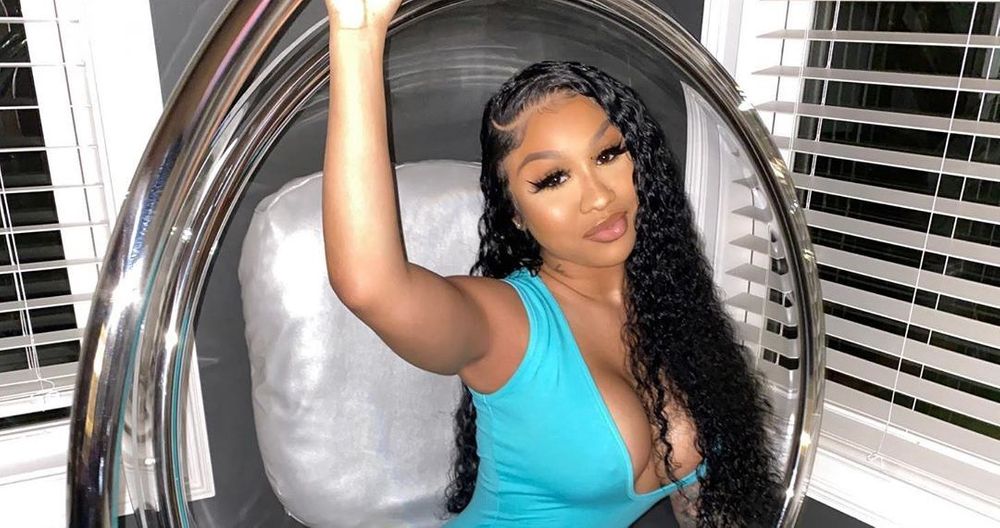 Ariana Fletcher was born on 12th July 1995 in Chicago, Illinois. She never liked school, so after high school graduation, she started working.
Fletcher landed a job at the club when she was 17. She then started working at a spa and salon, but she quit because she didn't get along with the manager. Ariana briefly went back to school, and later became a dentist assistant. Fletcher supplemented her income by working at the club and participating in a bit of fraud. Ariana revealed in her first YouTube Q&A that she enjoyed working at the club:
"Working in the club was cool. It's definitely money in the club. Definitely. It was fun shit. Basically going to work to party and get paid. It was cool what I did. Hell yeah."
However, it got to a point where Ariana got tired of working under somebody. "I was like, 'I can't work for nobody'," She added. "I got get out there and be an entrepreneur." Ariana quit her job and collaborated with her cousin to create the hair extension company, KYChe Extensions.
Ariana's ex and father of her son G Herbo pleaded guilty to battery charges after an altercation with Ariana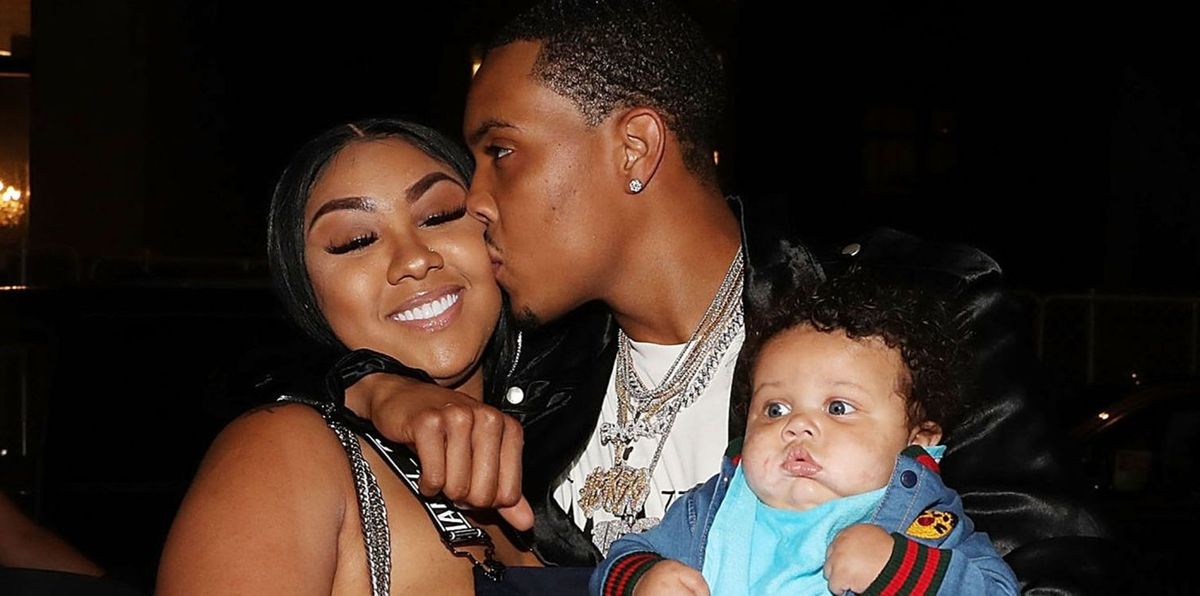 Ariana and Herbo met after he sent her a message on Instagram. He then started to frequent the club that Ariana used to work in. Gradually, the pair developed a bond and started dating. In April 2018, the couple welcomed their son Yosohn Santana.
Unfortunately, the couple broke up in October 2018. Ariana later accused Herbo of cheating on her with Fabolous' stepdaughter Taina. On New Year's Day 2019, Herbo and Taina announced the relationship via a series of PDA filled posts.
In April 2019, Herbo was arrested for physically assaulting Ariana. Fletcher took to Instagram to detail the assault:
"He kicked my door down to get in my house because I wouldn't let him in, beat the fuck out of me front of my son then he took my son outside to his friends and had them drive off my son… He wrecked my whole house, broke all type of shit. I have a black eye, my body scraped up from being dragged outside."
Herbo pleaded guilty to battery charges and was sentenced to a year of probation and 150 hours of community service. In October 2019, Fletcher reignited her feud with Herbo when she insulted him and Taina via Instagram. According to the post, Ariana was angry that Herbo allowed her son to spend time with Taina. Fletcher wrote:
"I asked you not to have my son around this hoe. I told you to your face not to have him around this lame as hoe and yo hoe as agreed and said you and her know better aint no disrespecting me when it comes to my son. Stupid bitch sitting here with her face frowned up while you got my son."
Ariana then claimed that Herbo had herpes and that Taina slept with Herbo's friend Lil Bibby. Herbo and Taina didn't respond to Ariana's fiery post, but Herbo seemed to address his relationship with Ariana in his song Feelings. The song has the following lyrics:
"Talked to my kid mom today, that was kind hard, sick of all the drama in my life, we ain't gotta start, how the fuck we still holding grudges? You ain't got a heart."
Meg Thee Stallion's ex Moneybagg Yo wants to keep his relationship with Ariana private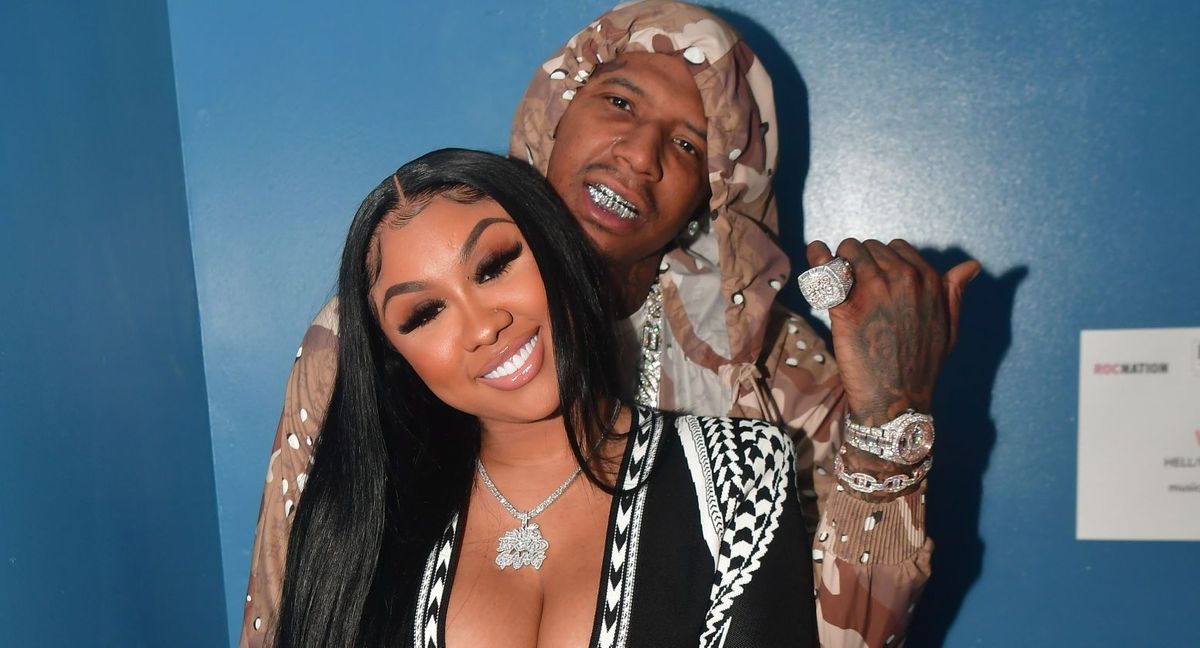 Moneybagg Yo confirmed his relationship with Ariana during a January 2020 interview on Hot 97. He also affirmed his desire to keep the couple's relationship private. "I don't want to put the media in the situation," the rapper stated. "Hopefully, this situation can just go with the flow."
Yo's interviewer TT Torrez agreed with Yo's decision to keep the relationship away from the limelight. Ariana and Yo have done as Yo stated in the interview as there is barely any news about their relationship.
However, Yo stated on his Instagram stories that he doesn't want to lose his relationship with Ariana. "Ian never leaving my Bih she a dime," Moneybagg wrote. "Y would I switch out a dime for a penny?!"
Moneybagg went big on Ariana's birthday by buying her a Lamborghini SUV worth more than $200K.
---