Savannah Chrisley is an American reality-show star who is famous for appearing in the reality show Chrisley Knows Best alongside her family. The show focuses on the life of wealthy real estate mogul Todd Chrisley and his family. In April, a spin-off titled Growing Up Chrisley premiered on USA.
The series centers on Savannah and her brother, Chase, as they seek success away from their parents' shadow. Savannah is a former pageant star, and in 2015, she was crowned Miss Tennessee Teen USA. In July 2016, she competed in the Miss Teen USA and made it to the semi-finals.
This piece will look at Savannah's love life. She is currently single.
Savannah is not ruling out getting back together with her ex-fiancé Nic Kerdiles
Savannah announced that she was no longer engaged to Nic via a September 2020 Instagram post. She revealed that there was no bad blood between her and Nick. "We have nothing but love, respect, and admiration for one another, but it's time for us to move forward individually," she wrote.
Chrisley shed more light on the breakup in a November 2020 interview with People. She explained that the couple were at different points in their lives that weren't compatible. Neither wanted to change to save the relationship, so they chose to go separate ways. However, Savannah isn't ruling out getting back together with Nic:
"Neither of us were capable of giving the other what they needed at the time. And that's okay. You just have to realize that and we chose to take that step back. And no decision in life is ever perfect. If we end up back together, that was what was meant to be. And if we don't, then there's going to be other people that come into our lives."
Contrary to rumors, Savannah isn't dating Chadd Bryant
Savannah set off relationship rumors when she started posting cozy photos with 'boyfriend' Chadd Bryant. Chadd moved swiftly to dispel the rumors. In early October 2020, he attached the following caption alongside a photo of himself and Savannah:
"She looks at me like that when she knows I'm right… right by her side! Last night in Cali with this one and all I can say is I love her! And no we are not dating lol."
Chadd, a real estate developer and celebrity stylist, is in a relationship with boyfriend Jonathan Kohanim.
Fans suspected that Savannah and Nic had split up after she appeared in a photo without her engagement ring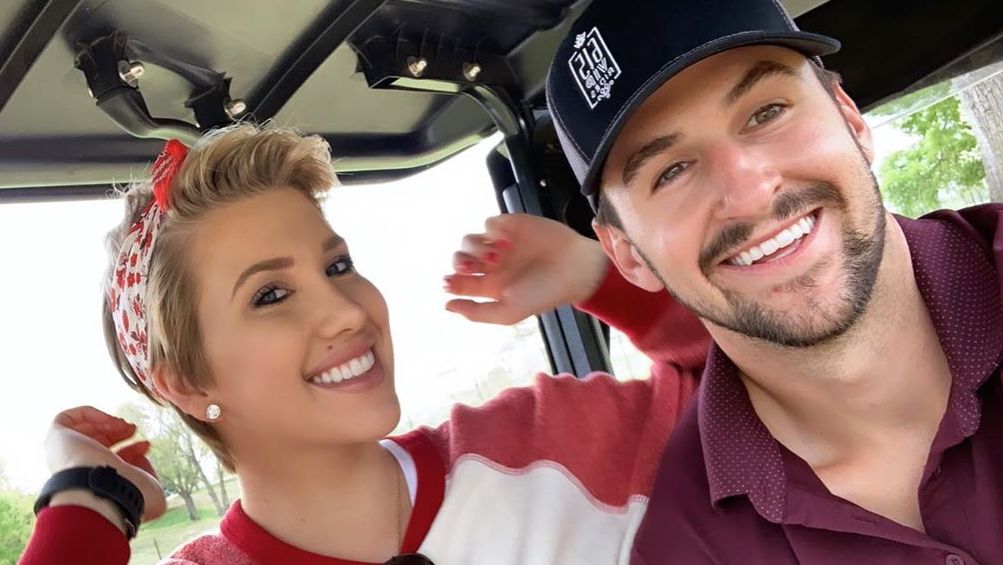 On 5th June 2020, Savannah posted a photo on her Instagram page in which she appeared without her engagement ring. The photo fueled speculation that she and Nic had broken up. She also attached a caption that seemed cryptic to some fans. Savannah responded to one fan and stated that the caption had nothing to do with her relationship.
Savannah and Nic put the rumors to bed after Nic posted a photo of the couple hanging out at a golf course. He attached the caption:
"Trying to get this girl into golf is hard… but at least she's a great co-pilot! Oh and she's pretty easy on the eyes."
It isn't the first time that Nic and Savannah's relationship has come under scrutiny. Savannah told E! News in October 2019 that she and Nic were taking some steps back from the relationship. However, one of Savannah's representatives confirmed to People that the pair was still together. The rep said, "They're still very much engaged, just taking time to enjoy their relationship."
After getting engaged, Nic and Savannah stated that they were in no rush to get married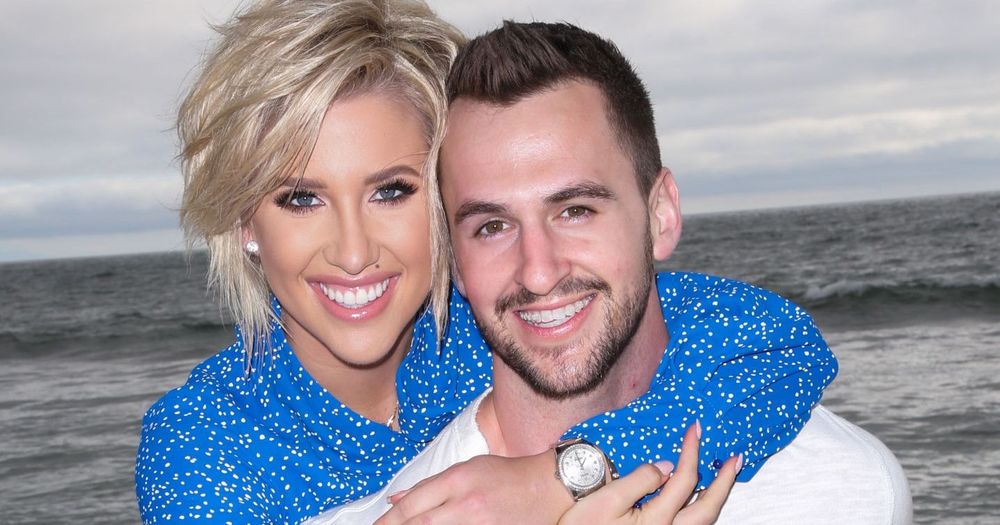 Nic and Savannah met on Instagram after she ended her relationship with NBA star Luke Kennard in August 2017. The couple started dating in November 2017, and a year later, Nic proposed. Everybody in the family knew about the Christmas Eve proposal except Savannah. Chrisley's mom even helped pick out the diamond on Savannah's engagement ring. Savannah detailed the proposal in an interview with People:
"I was like, 'What is going down?' And then, it's funny. He tells me now that he forgot everything he wanted to say. He said he had this whole thing written out, and he was like, 'I just forgot it all.' And it was just so cute and everyone was crying. It was just such a cool moment. And the fact that both of our families were there made it even better."
Savannah stated at the end of the interview that she and her beau were in no hurry to say 'I do'. She stated:
"We're taking our time. Just because you're engaged doesn't mean you have to get married tomorrow. So, we're just kind of just taking our time. We know that we want to spend the rest of our life with each other."
Savannah recently revealed that she and Nic postponed plans to get married. She stated that the couple felt a lot of pressure to get married, but they had issues they needed to solve before they walked down the isle. Chrisley stated in the Chrisley Confessions podcast:
"We made [the decision] together. We both realized that things moved way too fast and we needed to go back to dating. I just knew we had to work on things on a different level. We had to dig deeper and it's hard."
---