Mikayla Nogueira is an American social media star known for posting innovative makeup tutorials on TikTok and Instagram. Nogueira has 4.5 million followers on TikTok, close to 850K followers on her makeup Instagram page, and over 95K followers on her personal Instagram account. Nogueira has no YouTube page, but she plans to start posting on the platform soon.
Nogueira is unlike any other makeup artist out there. With her deep and loveable Boston accent, she guides her followers through original makeup routines crafted in her New England apartment.
Mikayla initially launched TikTok for her mom who needed the platform to keep teaching during the coronavirus pandemic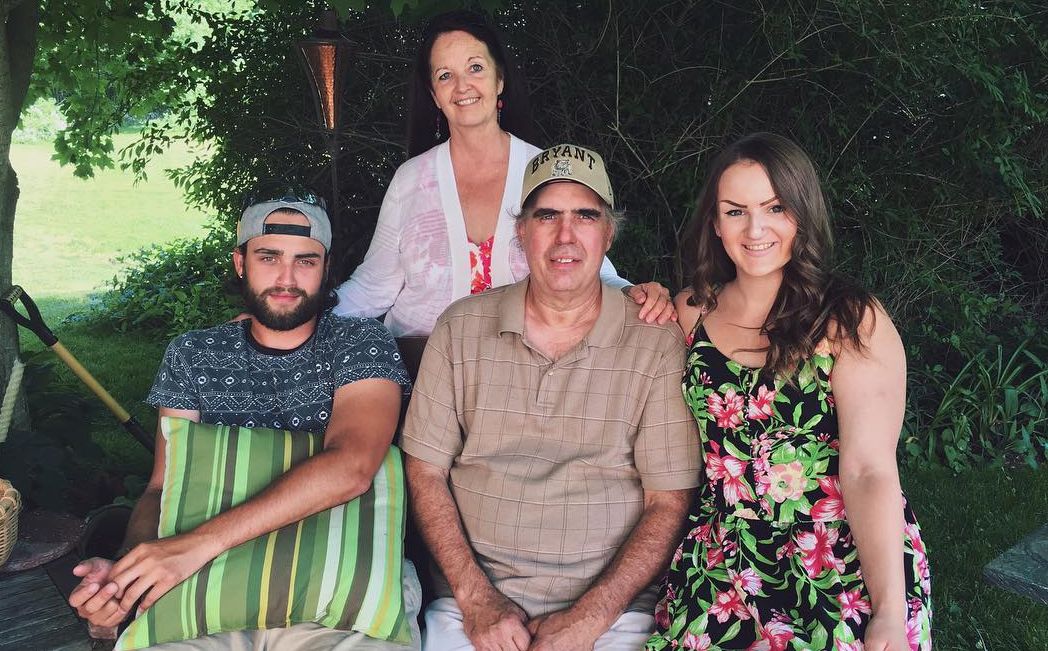 Mikayla Nogueira was born on 13th June 1998 in rural Massachusetts. She grew up alongside her older brother. Nogueira occasionally posts photos of her family on her personal Instagram page. On 17th June 2018, she posted photos of her father and brother alongside the following caption:
"Typical photo of me and my dad. He doesn't know how to pose. Happy birthday and Father's day though, glad I'm with ya. Also my brother in the second pic cause he's a cool dude sometimes."
When the coronavirus pandemic hit the US in March 2020, Mikayla and her mom found themselves at home with tons of time on the hands. Mikayla's mom, a teacher by profession, wanted to keep educating her students without violating coronavirus regulations.
Nogueira suggested that she use TikTok, but her mom had no idea how to use the platform. Therefore, Mikayla created a TikTok page in her name and helped her mom learn the intricacies of TikTok. The first videos on the page were educational videos focusing on the family farm.
Mikayla took over the TikTok channel after her mom learned enough about it to manage her channel. However, she couldn't settle on what she wanted to post. The Catfish Challenge – a viral before and after challenge featuring a user's profile photo next to their makeup-free look – provided a solution. Mikayla's Catfish challenge offered Mikayla her breakout moment. She told Elite Daily:
"I decided to do the challenge, and I think I posted it in the morning. I didn't know anything about the TikTok algorithm. It's not like YouTube. It's not like Instagram. It just gets sent out to a ton of people. It was instant. I do remember the exact day I posted the video, and I shut off my phone because I didn't really think anything of it."
The video racked up thousands of views within hours of its release.
Mikayla discovered her viral acne concealer makeup routine by accident
Mikayla's love for makeup started when she bought Avon makeup from a friend of her mom when she was 10 years old. She started with simple makeup routines, and as time went by, she grew more proficient at everything makeup.
Nogueira describes makeup as an art form rather than something she does to gain popularity. A look at her personal Instagram page will reveal that her love affair with makeup started years before her online fame. The custom number plate on her beloved Dodge reads MAKEUP.
Mikayla isn't averse to copying makeup routines, but she is also adept at coming up with original looks. After turning 21, Mikayla experienced a nasty outbreak of adult acne. She couldn't find a makeup-related solution on the internet, so she decided to create one. Mikayla told the For You Podcast that she landed on a solution by accident:
"While I was getting worse and worse acne I was like, 'I can't deal with this anymore.' I started just putting the concealer on top of it. One day, what happened was I forgot to blend it out, and I just left it sitting there and I just let it dry. I went to put my foundation on top of it and I noticed that it looked like I had no acne at all. I was like, 'Did I just invent something here?'"
Nogueira had indeed invented something, but it needed polishing up before she could share it with the world. After perfecting the three-step process, she posted the video on TikTok, and it went viral. Media outlets and beauty gurus helped popularize the original routine.
"For much of my life, makeup was what I want to feel happy, to feel a sense of love," Mikayla told In The Know. Most people wear makeup for special occasions or when stepping out of the house. However, to Mikayla, makeup is a part of life. During the quarantine period, most people forgot about their makeup kits as they gathered dust in closets. Not Mikayla, however. She told Elite Daily:
"Since quarantine started, I have not gone a single day with no makeup. I do [a full] face every single day, and that's not because I hate how I look without makeup, but because I love makeup so much. I cannot go a day where I don't sit at my vanity and play with makeup. I need it. It's definitely a therapy for me, and it actually helped me through quarantine."
Nogueira is brutally honest about makeup products and has no desire to join makeup influencers in Los Angeles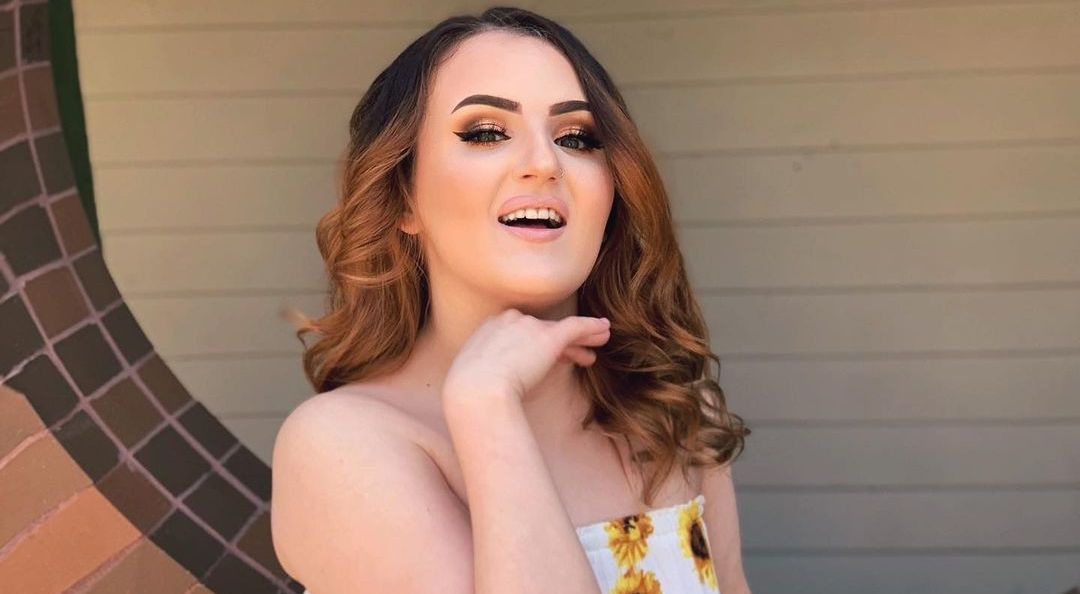 The first thing you notice when listening to Mikayla is her deep Boston accent. Initially, it made her feel insecure, but she grew confident about it when she realized that most fans loved it. Nogueira received a bit of hate, but the positive voices drowned out the naysayers.
"That was a surreal moment for me because not feeling comfortable with my voice, and then having a ton of people be like, 'I love the way you talk' – that's a good thing that ended up happening," she told Elite Daily.
Mikayla told the For You Podcast that people from Massachusetts are generally blunt about their opinions and feelings. The trend with most beauty influencers is hyping up a product to get into the brand's good books. Nogueira, however, doesn't hesitate to call out a bad product.
Some people tried to dissuade her from her honest approach by warning her that brands will blacklist her, but she stayed true to her personality, and the opposite happened. Brands embraced her because they appreciated her honesty.
"You don't need this. This is a gimmick," Mikayla reviewed Becca Cosmetics' Zero Pigment Foundation. The next day, Becca Cosmetics contacted her asking if she wanted to be on their PR list. On the For You Podcast, Mikayla explained why brands appreciate her honesty:
"Every single video I have made where I said I did not like a product, the brand will personally reach out to me, ask me what I did not like about the product, apologize for having a poor experience with the product, and then they'll say, 'Can we send you a PR package?' Brands want to have a good relationship with you."
"Brands want honest reviews," she told Elite Daily. Fans have fallen in love with Mikayla's no-nonsense approach to makeup, and she insists that she won't change it. To maintain her authenticity, Mikayla has no plans to move to Los Angeles to join other beauty influencers. She told Elite Daily that any move she makes – such as the move to New England – represents growth rather than change. Mikayla said:
"I rented out a two-bedroomed apartment, and that way, I'm going to have a bedroom and a YouTube studio. And that's why I was nervous to announce this [her move to New England] because I don't want people to think I am changing. I'm not. I'm just growing."
---