April Wilkerson is an American YouTuber famous for posting DIY woodworking and metalworking tutorials from her Texas home. Wilkerson's content creation journey started via her blog before she decided to start making video tutorials. The blog, as well as the videos, were an instant hit, prompting YouTube to reach out with an offer.
Wilkerson's YouTube page currently has over 1.3 million subscribers, and she has close to 250K followers on Instagram. Despite displaying impressive woodworking skills, April insists that she isn't an expert. She considers herself a newcomer and teacher eager to share her knowledge with her followers. April's exploits have earned her a co-host position on the reality show Assembly Required alongside Richard Karn and Tim Allen.
This piece will look at April Wilkerson's upbringing, career, and husband.
April was a champion baton twirler before switching to tennis and later woodworking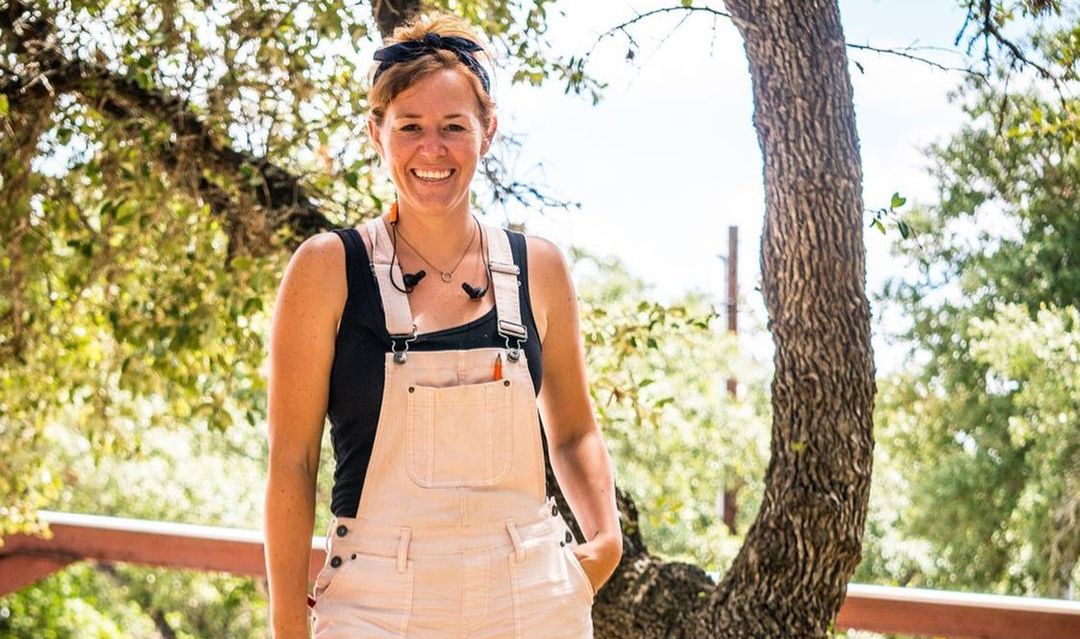 April Wilkerson was born in 1987 in Corpus Christi, Texas. At age 19, she moved to Fort Worth and stayed there for twelve years. She currently resides in Hill County in Central Texas. She said on the Call Me Mabie series that she will probably never leave Texas. "I've always been in Texas and I always see myself remaining permanently in Texas," she said.
Wilkerson was an expert baton twirler as a child before switching to tennis during her teenage years. April was a state, national, and world champion twirler, according to her mom. Wilkerson graduated from the University of Texas Arlington in 2012 with a degree in business management.
She had no experience in woodworking before she picked up a tool for the first time in January 2013. Wilkerson's mom asserts that April's stubborn nature has helped her achieve the success she has today:
"She has always been a mess from the get-go. Independent, hard-headed. You are not going to tell her anything. She knows. But, she has such a sweetness and an effervescence about her. She was a delight."
Wilkerson rarely works with her engineer husband Cody as he isn't interested in woodworking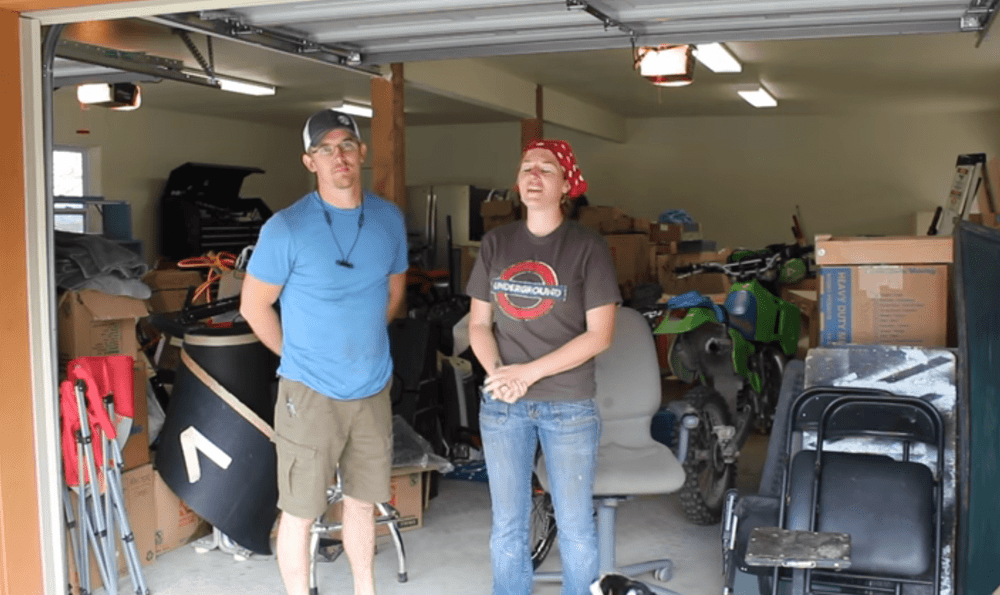 April's interest in DIY projects started after acquiring a house with her husband Cody. Their kitchen needed a pantry, but the contractor's $1,000 quote dismayed April. Fresh out of university and with time on her hands, April set about building a pantry for her kitchen. Following her success, April decided to share what she'd learned with the world via her blog.
With the support of her husband, Wilkerson decided to pursue content creation full-time. "At that time in my life, I was married, and my husband had just finished his degree, and so I approached the situation saying, 'Hey, I would really like a short duration to see what I can do with this,'" Wilkerson revealed. "'And quit my job and chase after something that will just make me happy for the nine or ten hours a day that I work. Is that OK?'"
Cody offered his stamp of approval, but curiously, he rarely appeared in April's videos. A mechanical engineer by trade, Cody has no interest in woodworking, metalworking, or home improvement. Moreover, April revealed that Cody's fast thought process clashes with her slow, methodical approach to building things. In a Q&A posted on her channel in May 2016, Wilkerson revealed:
"Cody's mind works completely different than mine. He is a mechanical engineer and he can figure out problems and how to fix them way quicker than I can. Whenever I'm working on a project, I enjoy the learning process. I enjoy being the one to figure out what to do and how to do it. It might not be the right way or the quickest way, but I enjoy the whole thing."
April discovered that she loved the teaching aspect of content creation more than she enjoyed building things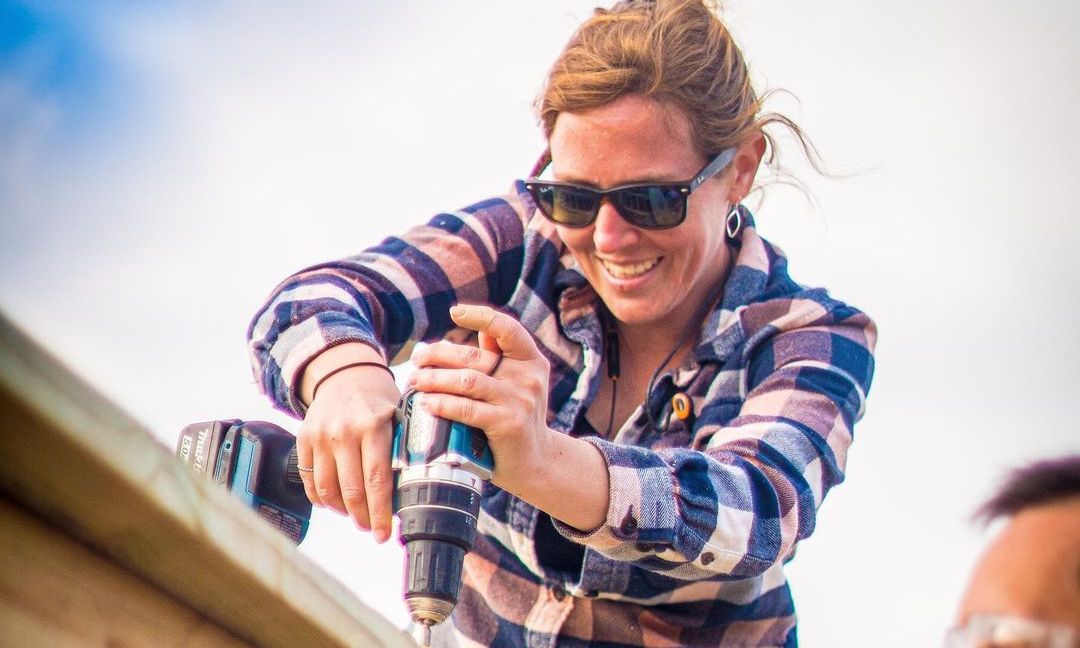 April Wilkerson was a complete rookie when she decided to build a pantry in 2013. She didn't have any tools, so she started by borrowing a drill and a circular saw. She built her tool collection from pawn stores and Craigslist. She also reused and recycled materials that people and restaurant chains had no use for.
Wilkerson had resolved to share her experience with building a pantry even before she completed the project. She'd discovered a shortage of woodworking tutorials on the internet and she wanted to plug that gap. As she invested her time in more projects and started making video tutorials, she found that she enjoyed teaching more than she enjoyed building. She told Woodworkers Journal:
"While doing the pantry, I was already committed to typing out a tutorial on anything I worked on around the house. I thought, 'I guess I'm being sort of hypocritical, learning how to build a pantry, and not passing it along.'"
Wilkerson's desire to pass on her knowledge has brought the success she has today. April invested time in her passion, and it paid off. She is aware investing in one's passion can be a gamble that might not pay off, but she advises people to do it anyway. The DIY guru told Texas Monthly:
"It's very easy to let things like potential money, title, power, or even ease of duties sway one's decision on which path they should take with their life and while that might be enough for some, my main advice is to invest time in finding a passion. For me, that is where it all becomes worth it. With a passion to drive me forward, the path becomes clear."
April's goal is to look at her house and see that she has built everything in it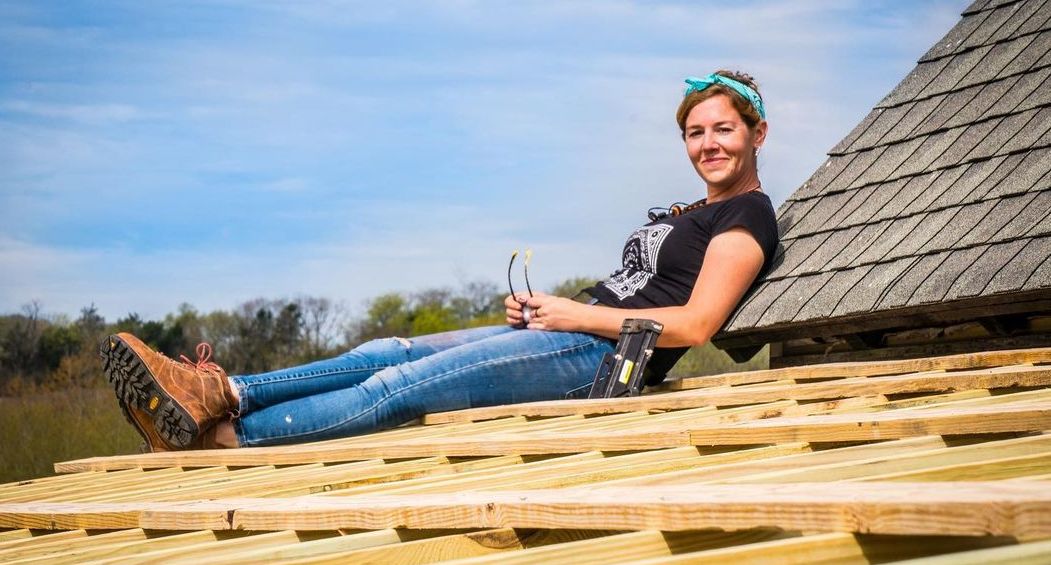 April's career started with a pantry, and her goal is to look at her house and see that she has built everything in it. Despite having plenty of experience in the woodworking arena, April still faces difficulties with some projects. Nevertheless, she stays true to the trial and error method that made her an internet phenomenon. She finds motivation in visualizing the end product in her head. She told The Old House:
"I'm only motivated to build because I want the end product. I don't build things for anybody else, unless it's my parents, but they don't really count. Yea, I think about what it is that I want and then I go build it. And so, I have, looking around my house, there's four and half pages of thing that I want to do to my house."
"If I haven't built it, it must go," she told Woodworkers Journal. April concedes that it will take years of work to build everything in her home, but she relishes the challenge. It is unclear whether her goals have changed now that she has ventured into TV. Based on her past triumphs, however, we are certain that her new project will prove to be a success.
---