The OA is a show about a woman (Prairie Johnson) who left home blind only to return after seven years with her sight restored. However, Prairie also came back with severe scarring on her back, which she couldn't explain. She also failed to remember the names of the people she left.
Prairie was a miracle to some, but to others, the mysterious circumstances behind her return were cause for concern. There have been two seasons of The OA, and we have been treated to unpredictable twists and turns since the story began. You might be waiting for season 3, but there is some disappointing news in store. This piece will deal with everything you need to know about The OA season 3.
When will Netflix release The OA season 3?
Sadly, it has been announced that we won't get additional seasons of The OA. The show's co-creator, Brit Marling, announced via a post on Instagram;
"Zal and I are deeply sad not to finish this story. The first time I heard the news I had a good cry. So did one of our executives at Netflix who has been with us since the early days when we were sketching out Hap's basement floor of our production office in Queens."
However, there is still hope for the show because the creators had five seasons in mind at the start of the show. The OA might be picked up by another production company. Zal Batmanglij, the other co-creator, told Radio Times;
"I am so invested in seeing it as a fan that I hope to god that people like the show as much as I do because we'd like to get a season three, four, and five."
Even if the show is renewed now, the earliest season 3 would arrive is late 2021. It took 2 years to produce and release season 2 and we expect a similar timeframe for season 3.
What happened in The OA season 2?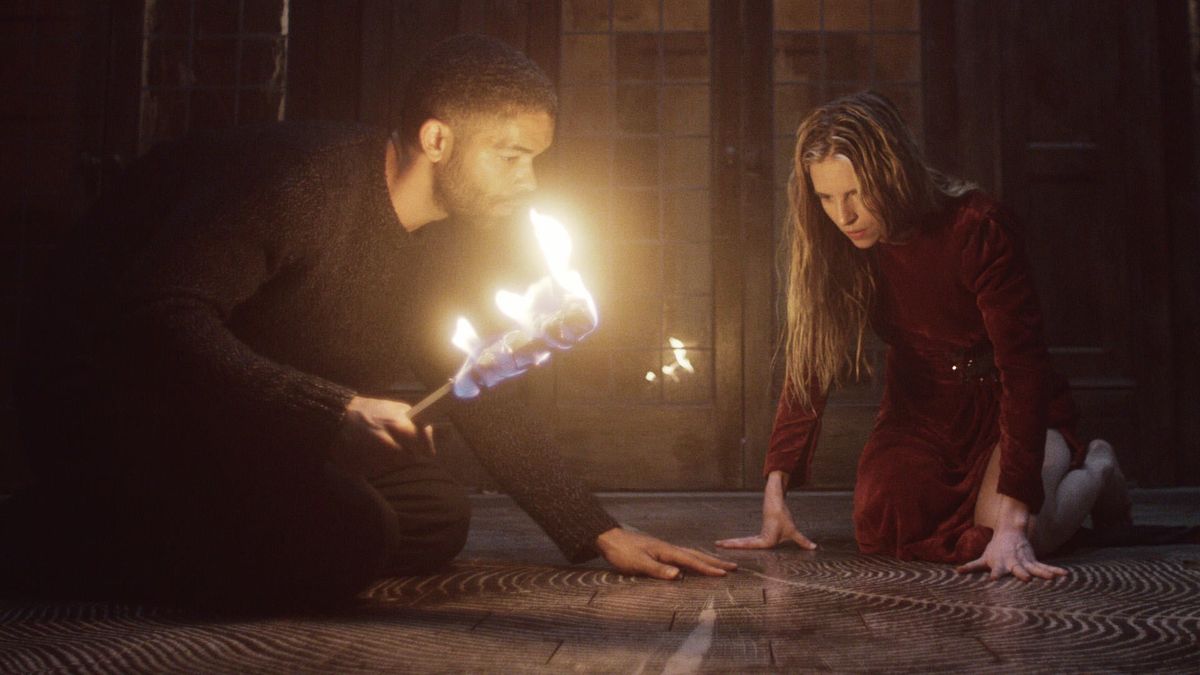 In season 2, we thought that Prairie was no more as she died in the back of an ambulance. However, BBA and the boys intervened in the nick of time to stop the shooting. Prairie jumped in an alternate universe where she emerged as full potential Nina. Karim emerged as a new character in season two, and he was asked by Michelle's grandmother to find her granddaughter.
Karim managed to bring back Buck, and he awakened as Michelle. In the Prime Universe, BBA and the boys were left to deal with Prairie's body. Their attempts to bring her back were hindered by the fact that Buck's mother thought that they were in a cult, and so they had to flee.
The school shooting was too traumatic for Jesse, and he unfortunately died of an overdose.
What to expect in The OA season 3
Unfortunately for fans of The OA, figures connected to the show have been stating that season 3 would have been the best yet. Jason Isaacs (Dr. Hunter) talked to Collider about his reaction when he learned season 3's storyline;
"So, they sat me down and told me, and 15 minutes later, my jaw was hanging open. I just couldn't wait to get started making it."
Kingsley Ben-Adir (Karim Washington) echoed Jason's statements by describing season 3's plot as 'NUTS!' The show will probably continue mixing up stories and universes if it ever gets renewed. The OA usually serves up a proper roller-coaster, and we expect season 3 to be the same.
We can't make accurate predictions in terms of cast, but we expect Bret Marling to continue playing the role of Prairie Johnson.
---