Colin Farrell won a Golden Globe for best actor for his performance in The Banshees of Inisherin. However, he hit the headlines for a different reason – his admiration of Ana de Armas, who handed him his Golden Globe. Before giving his acceptance speech, Farrell told Ana:
"Ana, I thought you were extraordinary. I cried myself to sleep the night I saw your film Blonde. I cried myself to sleep. Something to do with the music as well that played at the moment where the shot opens and you just see her ankles at the edge of the bed. It messed me up so bad."
Colin is not married but shares two sons with Kim Bordenave and Alicja Bachleda-Curus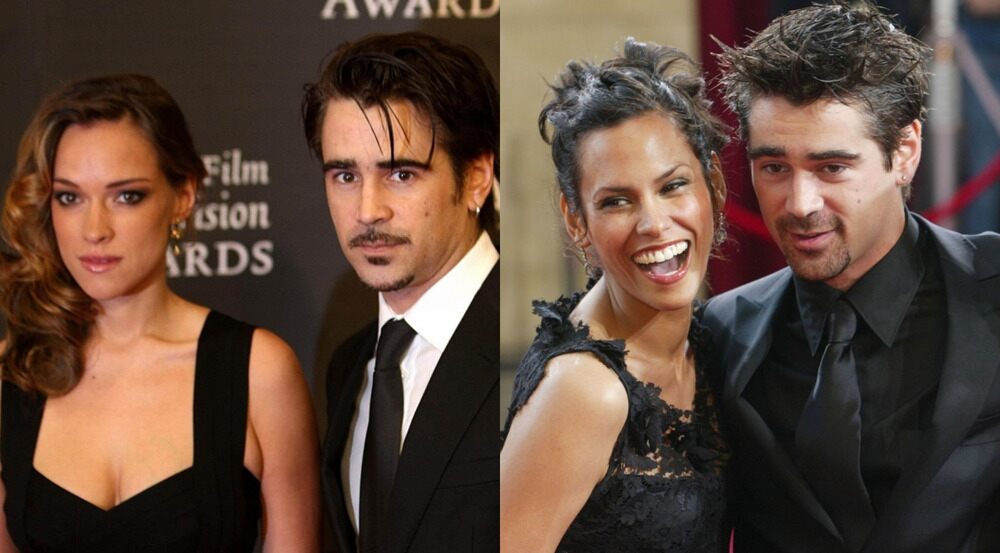 Colin Farrell is not married but has two sons – James Padraig and Henry Tadeusz – from previous relationships. "My kids are watching this at home," Farrell said in his acceptance speech. "James and Henry, the loves of my life, I love you so much."
Farrell and Kim Bordenave, James' mother, started dating in 2002. The couple split shortly after welcoming James, who has a genetic disorder called Angelman syndrome, which causes developmental delays and affects the nervous system.
"I adore him and I will always be in his life forever," Farrell told the Irish Examiner in 2004. "Fatherhood for me is the ultimate success." In 2008, Farrell referred to James as a happy, perfect child. In 2013, Farrell told People that he's continually inspired by James:
"Things like walking and talking and eating and feeding himself, all those things that so many of us naturally take for granted because they come so easily, to James, they come somewhat harder. Everything he's achieved in his life has come through the presence and the kind of will that is hard work. He's a lot to be inspired by."
Farrell and Alicja Bachleda-Curus, his former girlfriend, welcomed Henry in October 2009. Farrell told Ellen Degeneres in 2022 that Henry hates when Colin wears short shorts. He explained:
"I didn't know [short shorts are] in now. My youngest son would disagree vehemently with you. Because he's mortified. He says, 'Please Dad, do not wear the short shorts.' And I tell him, 'They feel good.' It's not a fashion thing."
Farrell's extensive dating history comprises several famous women
Colin Farrell announced himself in Hollywood 20 years ago as a bad boy. He partied endlessly, made scandalous statements, and had flings with famous women.
In 2001, Farrell married actress Amelia Warner in a non-legal ceremony in Tahiti. "It was just a thing we did on holiday," Amelia told The Sun. The couple split up less than a year later, with Warner eventually marrying Jamie Dornan.
A year later, Farrell had a fling with Playboy model Nicole Narain. The pair filmed a sex tape a month after meeting at a Playboy Mansion party. In 2005, Farrell filed a lawsuit barring Narain from releasing and selling the video. 
In 2003, Farrell had a fling with pop star Britney Spears. After the dalliance ended, he reportedly sent her a t-shirt with the inscription: "I slept with Colin Farrell and all I got was this lousy T-shirt."
Farrell was also linked with Lindsay Lohan, Lake Bell, and Elizabeth Taylor. Farrell bonded with Elizabeth over late-night conversations but said he and Taylor never had sex. Nevertheless, he called it 'the last kind of romantic relationship I had'.
Farrell has shed his bad-boy persona and is more secretive about his love life. He was recently linked to Kelly McNamara, a member of U2's management. It's unclear if Farrell and McNamara are still dating. Farrell talked to Ellen DeGeneres about the relationship: 
"My girlfriend—she travels a lot as well with work, so oftentimes we're two ships passing in the night, but we make sure to find a port that we can, you know, rendezvous at."
---