Khalid Al Ameri is an Emirati YouTuber who gained fame for posting videos on a daily basis. Ameri was a public investor before he made the career switch to content creation. On 1st October 2011, he launched his YouTube channel and started posting videos about life, love and family.
It took a while before Khalid introduced us to his wife, Salama, and kids, Khalifa and Abdullah. Salama is currently a consistent contributor to Khalid's content.
Khalid and Salama met while he was working in Dubai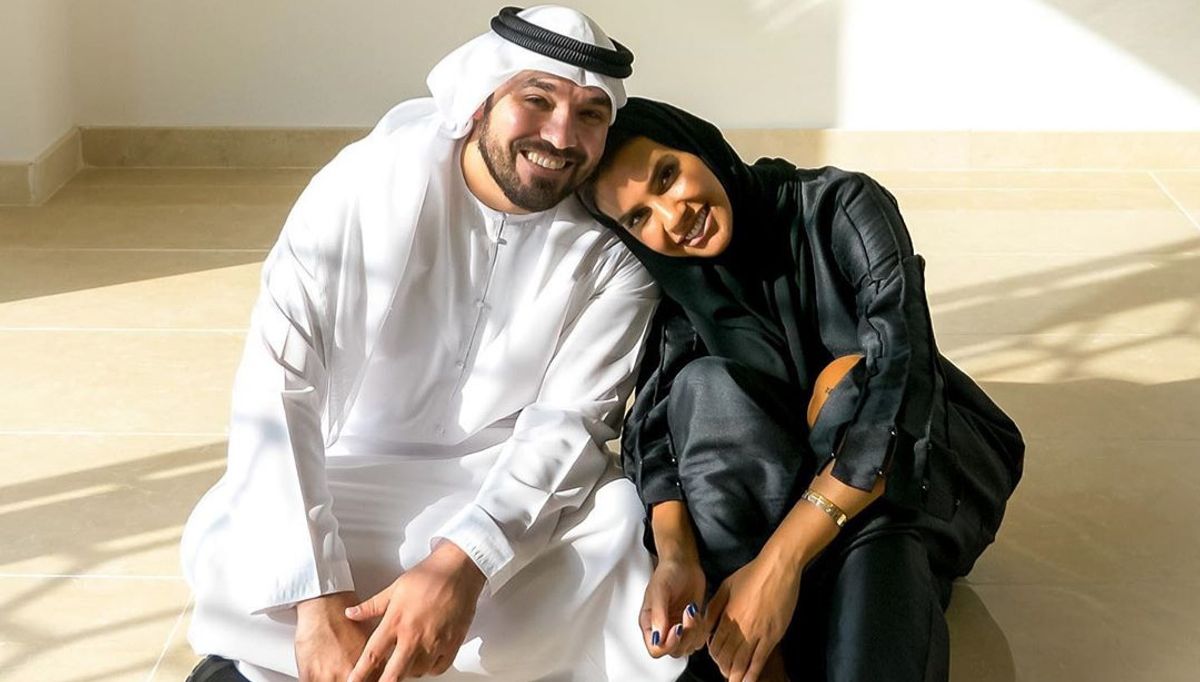 Khalid was born in the UAE to an Emirati father and a Scottish mother. He went to school in the UAE, and after high school, Khalid studied Operations. Khalid got a job in Dubai, and that is where he met Salama. He said in a video titled Who is Khalid Al Ameri?:
"We fell in love, I moved back to Abu Dhabi, I married her, and we had two beautiful angels come into our lives: Khalifa and Abdulla."
Khalid had a good job in the UAE, and he was able to provide for Salama and his kids. However, he wasn't happy with his job, and he decided to move to the US to study media. When the family got back to the UAE, he got a job at the CNN. However, the project at CNN only lasted a month, but he was already in love with media.
He decided to write his own show, and he pitched it to a vast array of TV shows. His goal was to present the UAE in a different light, but nobody wanted to partner with him on his new project.
Salama encouraged Khalid to start making videos, and it brought the couple closer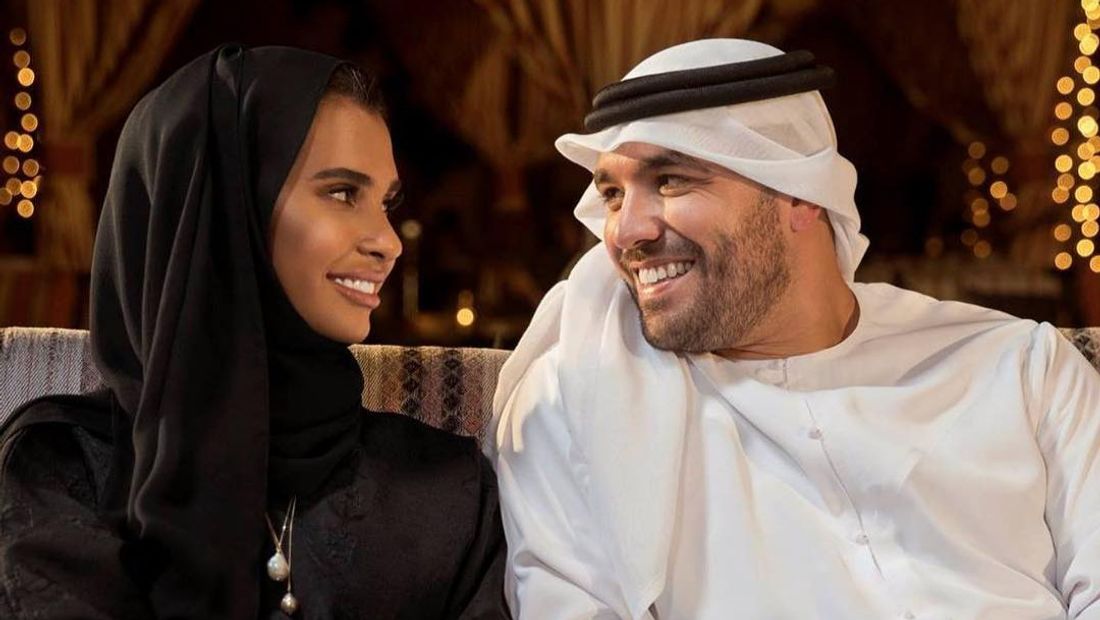 Salama encouraged Khalid to make videos by buying him his first camera. She told him that she believed that he could do it. Khalid stated making videos, and he included Salama in most of them. Salama also helped with editing the videos when Khalid needed help.
At the time, Salama and Khalid's marriage wasn't doing very well. On 18th July 2017, Khalid shared a photo on his Instagram page, and he captioned it with a story about the couple's struggles. He wrote:
"For so long Salama and I's marriage wasn't our marriage, it was everyone else's. It was relatives who told us what was best, it was 'friends' who told us what we should do… It was people we didn't even know that we were trying to be like because they fit in. We grew so far apart that we no longer knew why we were together."
Khalid and Salama decided to put their love first and everything else second. They made videos together, and their bond grew stronger with every video they made. Khalid said in the Who is Khalid Al Ameri? video:
"In an interesting way, it brought us closer together. What people might not know is that the videos that we made together were pretty much lessons to ourselves as well. They were videos about moments that we've been through, about hardships that we've been through, and how we've come out stronger from them. It's made our marriage today that much better."
Salama is diagnosed with a skin condition known as Vitiligo and the couple's son is Autistic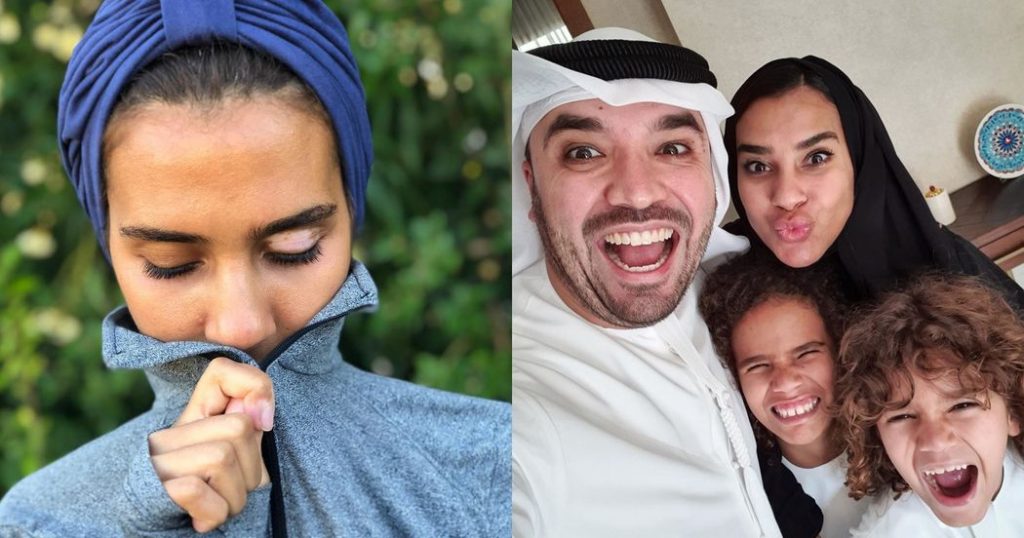 Khalid has been pretty open about his life and family, and he has revealed that Salama suffers from Vitiligo. Salama suffers from the condition, but she doesn't let it put her down. She has modeled for various skin-care companies including Nivea. She told Friday Magazine:
"I am proud of the skin I am in. It is a part of me. Though I wasn't interested in fashion, I have come to realize that it plays a big role in helping me express myself."
Salama and Khalid also revealed that they have an autistic son. It took two years for Khalid to gather the courage to tell people that Abdullah is autistic. You could tell from watching the video that Khalid was overwhelmed, but he soldiered on. He describes it as the toughest video he's ever made. Khalid talked to Friday Magazine about why the video had to be perfect:
"It's something my son is going to grow up and watch and look back on. I was very passionate and emotional at the time we found out and not ready to share it with the world. We wanted to take more tests and be absolutely sure. It's not easy accepting it as a parent. We tried different schools, different programmes, until we were completely convinced."
Khalid's main goal is making videos that bring people together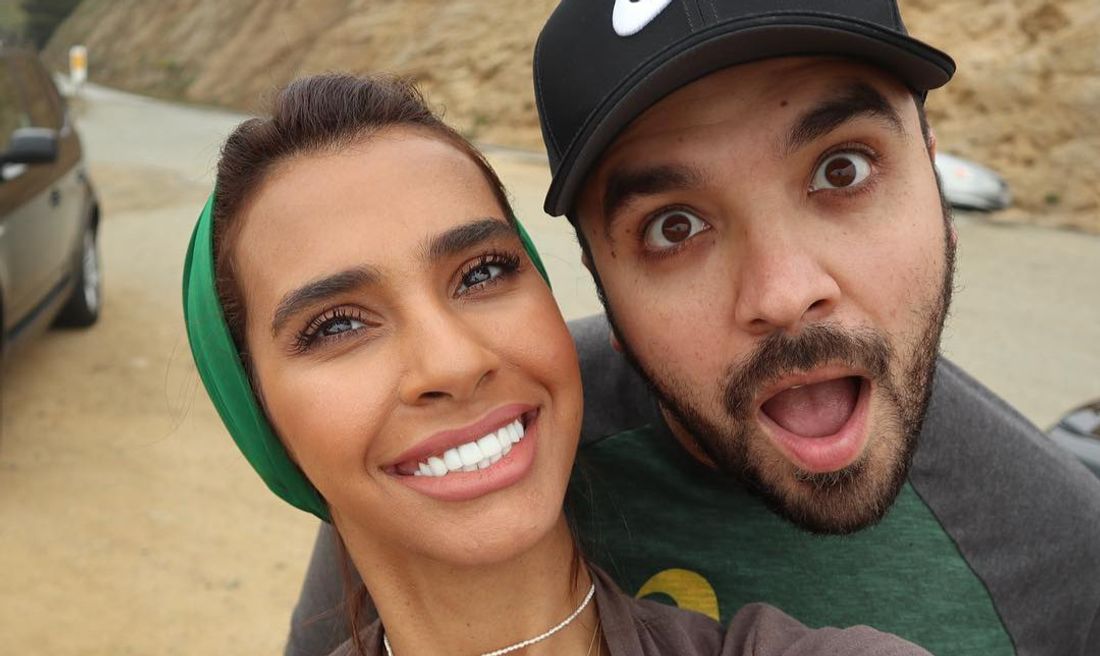 Khalid is determined to bring the world closer together with the videos he makes. He wants people to live together in peace and harmony. His videos have debunked myths about working conditions in the UAE, they have showcased humanitarian efforts in different parts of the globe, and they have shown that different religions can co-exist without conflict. Khalid talked about his and Salama's visit to Bangladesh to raise awareness about Rohingya Muslims with Friday Magazine:
"Every person had a story to tell. There was a mother who had lost all her children; a young couple who hid underwater for days; a five-year-old looking for his two-year-old sibling… Hearing these, I broke down. These people had experienced the worst of nature and humanity. But still they were going through life with a peaceful disposition."
You can tell from the comments on his videos that Khalid is loved by the global community and people are appreciative of his efforts. Khalid also runs a Facebook group known as Khalid's World Group. Members of the group are encouraged to share their experiences and help one another. Khalid continued:
"There are single mothers, divorcees, people battling illnesses or just regular people looking to make new friends. They are finding acceptance and voice within the group. Having a global community who all think the same and love and support each other is amazing. I hope it keeps growing and more people share more stories."
Salama and Khalid have learnt how to keep the intimate details of their lives secret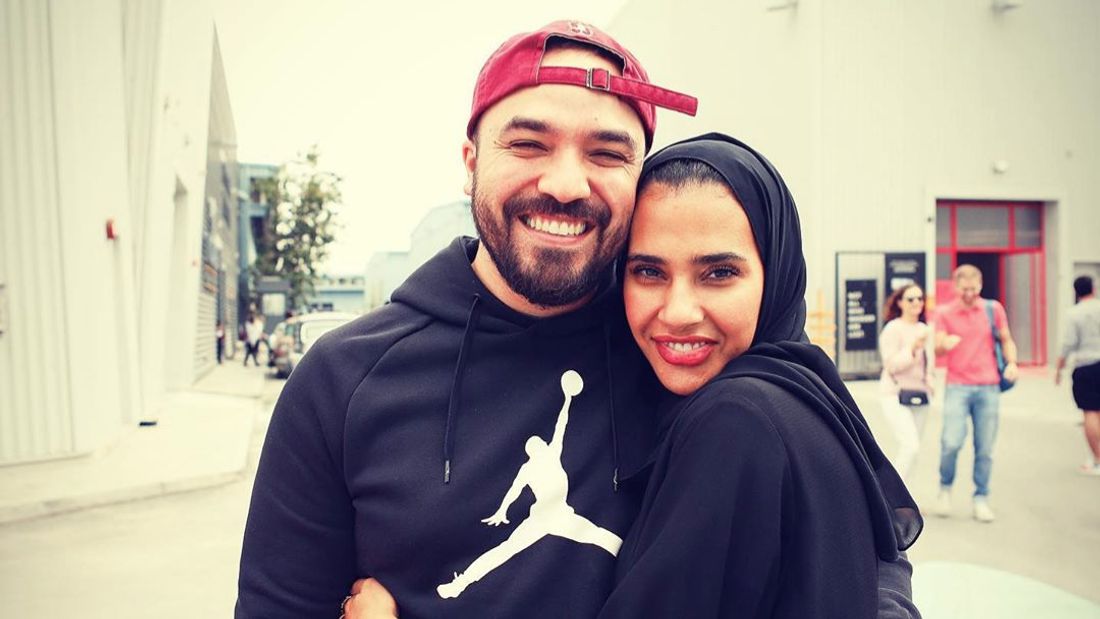 Salama and Khalid share a lot about their lives on social media, but they are careful about what exactly they say in front of the camera. They do not reveal the intimate details of their lives on social media, and they avoid talking about politics. The couple is also different from other YouTubers in that they don't share absolutely everything about what they do.
The content on Khalid's social media platforms is designed to help and educate. However, the videos still receive a fair share of hate. Khalid told Friday magazine that he simply ignores the haters:
"Unless someone tries to harm my family or defame my country, I don't get offended at anything. People are free to say what they want, I won't waste time reacting to if it is not worth it. I would rather spend my time on the people who are positive and supportive and help me drive my career forward."
---