The Clovehitch Killer is a 2018 American thriller film told through the eyes of 16-year-old Tyler Burnside. Tyler hails from a devout Christian family in remote Clarksville, Kentucky. The film picks up ten years after the last of ten kills by an infamous serial killer known as the Clovehitch Killer.
The town is intent on moving on from the horrors of the past, but after Tyler discovers a bondage photograph of a girl inside his father's truck, he embarks on a quest for answers. He suspects that his father might have something to do with the murders, and upon finding answers, he commits an act that he might never recover from.
The Clovehitch Killer is partially based on a real-life serial murderer known as the BTK killer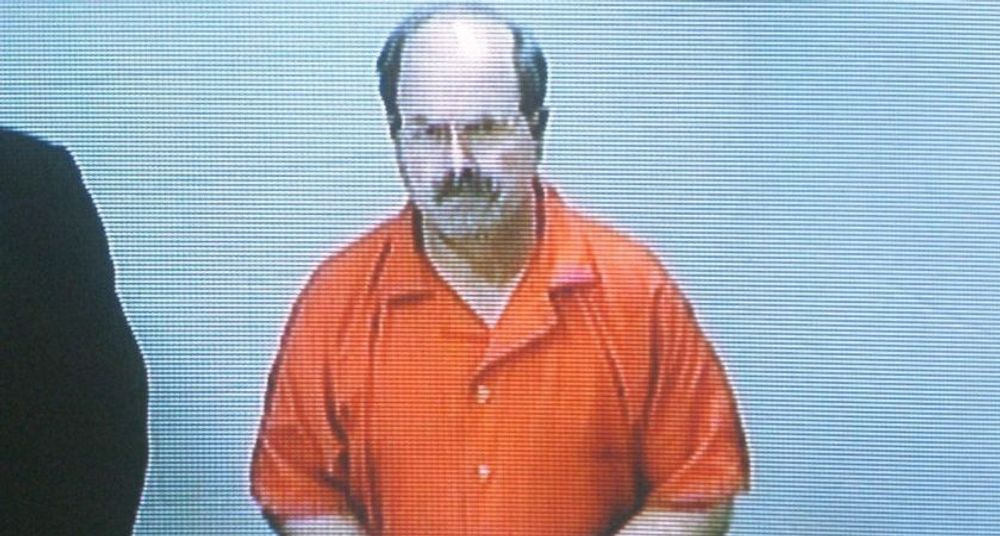 The Clovehitch Killer is partially based on the life of serial murderer Dennis Rader, popularly known as the BTK killer. Rader's started life in 1945, as the oldest sibling in a middle-class family in Pittsburg, Kansas. He had a normal childhood, with little signs that he would one day become a notorious serial killer.
He did, however, torture and kill stray animals. He enrolled in Kansas Wesleyan University before dropping out to join the U.S. Air Force. He married in 1970, and took a job at a security company while studying at Wichita State University. He graduated in 1979 with a major in Administration of Justice.
Rader began his killing spree after settling in the community, much like the killer in The Clovehitch Killer. He was a scoutmaster and the president of the local church council and appeared to have a fulfilled life. The Clovehitch Killer also had a lot going for him – he was depicted as a caring father and an understanding father. Both killers literally hid in plain sight.
The number and method of the killings employed by the two also bear a startling resemblance. The BTK (bind, torture, and kill) Killer killed ten victims and appeared to sexually enjoy torturing and murdering his victims. Dennis admitted that killing gave him some sort of sexual satisfaction.
The Clovehitch Killer also bound and tortured his ten victims before killing them. Like the BTK killer, he only killed women and drew sexual pleasure from his sinister acts. Both Clovehitch and BTK killers stalked and spied on their victims before killing them. The BTK killer also 'retired' for nearly a decade before resuming his killing spree.
Another similarity is that both killers left taunting clues for the police at the scenes of the murders. The Clovehitch killer tied a clove at every crime scene.
The ending of The Clovehitch Killer differs from the BTK killer's ending
The police caught the BTK killer thanks to clues he sent to the authorities.
The Clovehitch Killer, however, was caught by his son. Unlike the BTK killer, the Clovehitch Killer remained a mystery to the community as, in a gruesome act of just retribution, Tyler Burnside secretly murdered his father.
---