Ethan Hawke wasn't entirely sure about taking up his first role as a villain in Scott Derrickson's The Black Phone. He ultimately took on the role and has received widespread acclaim for portraying a child serial murderer dubbed the Grabber.
In the film, the Grabber kidnaps Finney and places him in a soundproof basement. The resourceful Finney hears a disconnected black phone in the basement ring and picks up. On the other side of the line are the ghosts of the Grabber's past victims who help guide his escape.
The Black Phone is a fictional story but features many elements from Scott Derrickson's childhood.
The film is based on the violence he experienced and perceived as a child
Scott Derrickson drew The Black Phone's premise from Joe Hill's 2007 short story with the same name. Derrickson told Time that Joe's combination of 'a serial killer tale with a ghost story' impressed him.
The director and co-writer Robert Cargill decided to stay true to the source material. They predicted that the film would be too short if they relied solely on Joe's book.
Therefore, Scott incorporated his dark childhood in North Denver, Colorado, in the film. Derrickson told The New York Times:
"It was a working-class, kind of blue-collar neighborhood, half-Mexican, half-white. There was a lot of violence – everybody got whipped by their parents, there was fighting on the way to school, on the way home from school, at school."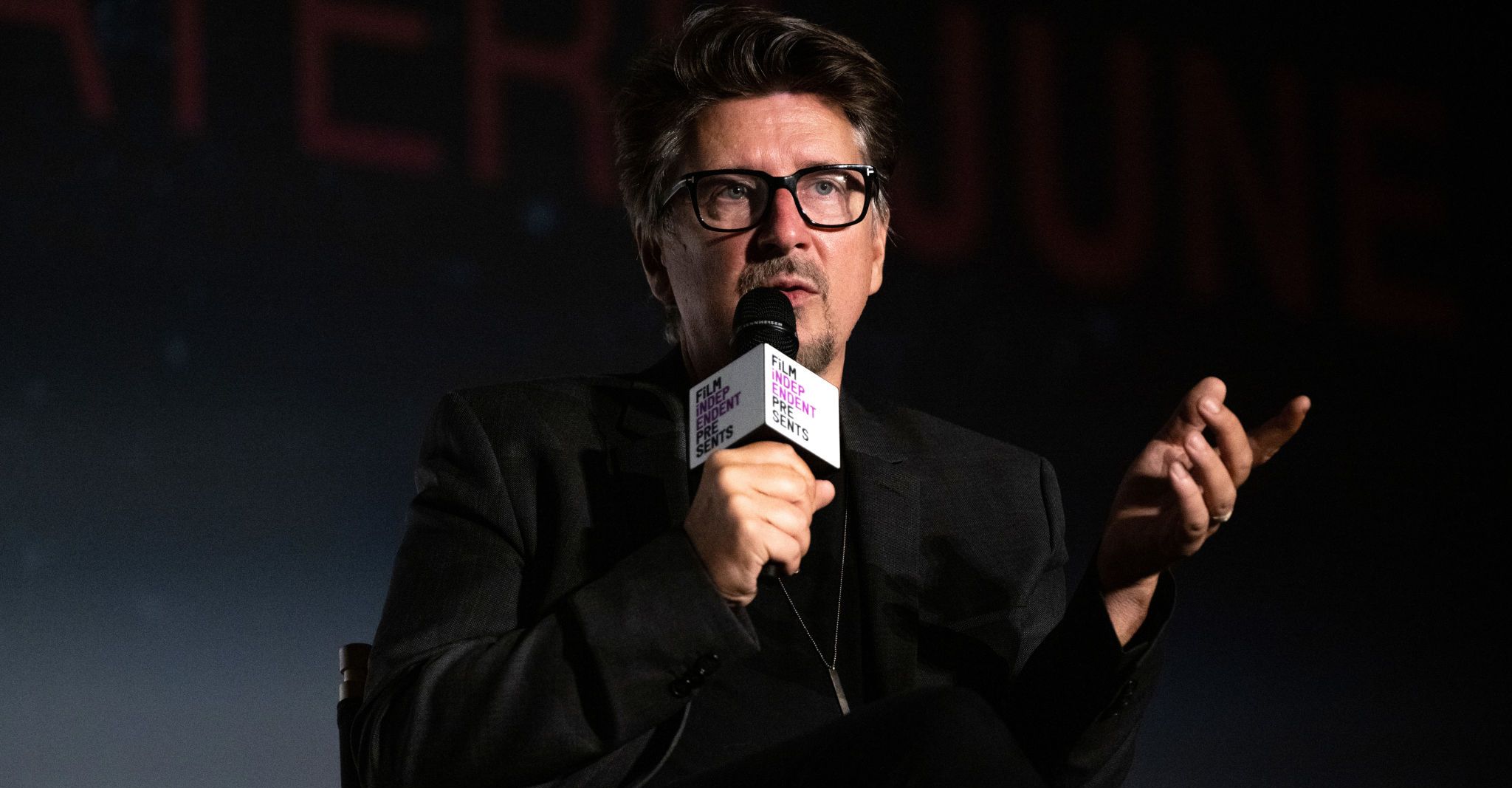 Derrickson told Time he was the youngest of 13 boys growing up on his block. The area had so much violence that the residents had grown accustomed to it. He was bullied, but some other kids had it worse than him.
Scott remembered a time when one of his friends showed up with 'red bleeding welts' on his leg after a beating from his father. Derrickson continued:
"We were all like, 'Wow, dude. Bummer.' You know? And then we went and played Nerf football. That was just the neighborhood. That was just how it was."
With his drunk and abusive father, Finney in The Black Phone would fit right into Scott's childhood neighborhood.
The serial killers of the 70s and 80s inspired the Grabber
When Scott was eight or nine, his neighbor's mother was abducted, raped, and murdered. Therefore, the area's residents feared someone would grab them off the street. Derrickson told The New York Times:
"His mother had been abducted and raped and killed and wrapped in phone wire — I remember that detail — and thrown in the local lake. So the serial killer who could just grab you out of nowhere was a real thing for us in that neighborhood. That was always in the air."
Infamous serial killer Ted Bundy had just finished his killing spree in Colorado when his neighbor's mother was killed. "It was also right after Ted Bundy had come through Colorado, killing people," Scott told news.com.au. "And the Manson murders had just happened."
The villain wasn't a serial killer in Joe Hill's short story. However, Hill told Vanity Fair that he drew the villain's inspiration from 'notorious child killers' like John Wayne Gacy.
Scott didn't incorporate some of his childhood experiences because they were too dark
Scott Derrickson suggested to Time that parts of his childhood were too dark to appear in his thriller film. Derrickson told the outlet that the fear from his younger days still haunted him:
"I'd been in therapy for three years and talking almost exclusively about my childhood and the more extreme things that I'd gone through."
Therefore, he didn't want to create something so sinister that it repulsed audiences. He continued: "There were things in my childhood that were too dark to put in. I think you have to have a sensitivity of what an audience can tolerate without really being turned off or turning on the film itself."
Nevertheless, Scott wanted people to feel the realism in the film before encountering the supernatural and paranormal elements. Derrickson achieved his goal brilliantly: the overcast skies, violence, and chain-linked fences in the movie transport you to late 1970s North Denver.
It's only later in the film that the ghosts and psychic dreams appear. Derrickson told IGN: " If you can get them to accept a story as being a grounded and realistic one and then ease in the paranormal or the supernatural, they go with it."
---