1000-lb Sisters focuses on two sisters, Amy and Tammy, and the trials they face as they try to lose weight. At the start of the show, Amy revealed that the inspiration behind her weight-loss journey was that she wanted to have children. Tammy, on the other hand, was critically unhealthy and a step away from being bed-ridden.
The sisters have since experienced mixed fortunes. Amy showed commitment towards losing weight-loss, convincing the doctors that she deserved the have weight-reduction surgery. However, Tammy displayed dangerous recklessness and ended up gaining more weight. Despite the struggles, fans are hopeful for Tammy as she might have found love.
This piece will look at Tammy and Jerry's relationship. It's unclear whether they are still dating.
Tammy and Jerry Sykes have been dating for close to a year, but it's unclear whether they are still together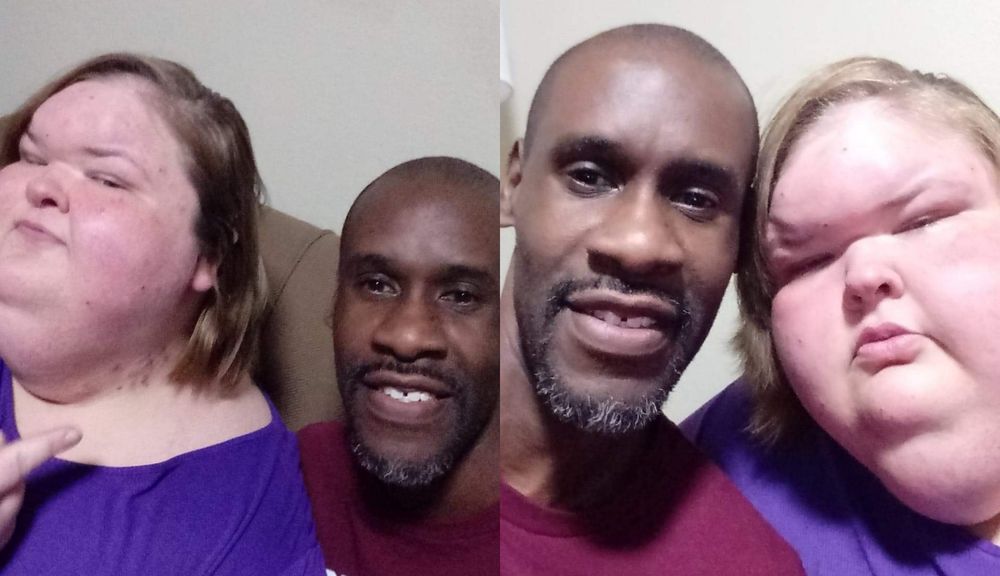 Tammy Slaton introduced us to her boyfriend Jerry via Twitter on 6th February 2020. The revelation sent fans into a frenzy, trying to figure out who this mystery man was. What they found was considered quite troubling. Internet sleuths figured out that Jerry is married and he has a family. Concerned fans tried to warn Tammy about Jerry's family, but their accusations fell on deaf ears. Tammy responded as follows via Twitter:
"He's married. Y'all ain't telling me nothing I don't know about y'all still outta my business y'all rube as hell instead of telling me I have no life or whatever apparently needed to y'all cuz ya trying to ruin mine."
Slaton also stated as follows in one of her YouTube videos: "Call me a homewrecker if you want to but if he ain't happy at home what is the problem?" Jerry and Tammy reportedly met via a dating app for big beautiful women. In a recent episode of 1000-lb Sisters, Jerry embarked on a long drive to visit Tammy in Kentucky.
Tammy was visibly nervous about her boyfriend's visit and expressed worry that he might not like Kentucky or her house. Despite her nerves, the meeting with Jerry went well. Tammy even expressed her desire to get engaged to Sykes. On a car-ride to the family hayride, Tammy told her sister Amy that she is trying to convince Jerry to give her a ring.
Amy appeared shocked by the revelation, and Jerry didn't respond to Tammy's comment. After Jerry left Kentucky, Tammy admitted to feeling 'dead inside'. It's unclear whether she feels this way because Jerry traveled back home or because the couple broke up.
Amy feels that Tammy should focus on her weight loss rather than a relationship
Jerry's recent visit didn't convince fans that he is the right partner for Tammy. He claimed that he supported Tammy's weight-loss journey, but offered her a large milkshake and candy. Amy fears that Tammy's relationship with Jerry will lead to Tammy putting on more weight.
Tammy's weight is approaching critical levels; therefore, her main focus should be losing weight. However, to the consternation of the family, she appears to be more concerned about her love life. Tammy made fans believe that she'd broken up with Jerry when she revealed via Facebook that she has a new girlfriend named Kane.
However, internet detectives concluded that the photo shared by Tammy was of model Hannah Kleit. The revelation led to fears that she might be getting catfished or, more worryingly, that she is lying about having girlfriend.
The biggest concern is that Tammy's obsession with finding love is affecting her weight loss journey. Her family is worried that her weight will kill her soon. Finding love is one of the greatest joys of life, and fans are hopeful that Tammy gets the love she desires, but her main goal at the moment must be her health.
---