Tami Roman is set to host the new VHI show Caught In The Act: UNFAITHFUL, scheduled to premiere in mid-July 2022. The show will bring extra attention to Roman, unfortunately attracting negative comments about her body. Roman has faced constant inquiries about her size and body for nearly a decade.
Several commenters have pointed out that she's too skinny, expressing concern that she may be sick. The comments aren't exclusive to social media: Roman's co-star in Basketball Wives, Evelyn Lozada, mocked Roman for looking too skinny and looking 'like a crackhead.'
This article clears up the rumors and presents the facts about Tami Roman's health.
Tami Roman suffered a mild heart attack in March 2012
Concern about Tami Roman's health started after she suffered a mild heart attack in March 2012. According to a statement from her publicist, she was admitted to the Cedars-Sinai Medical Center for a medical emergency. 
The release added: "She has since been released and would like to let her fans and supporters know she is doing fine and looks forward to resuming her scheduled engagements."
VH1 reported that Roman appeared sickly the night before the hospitalization. Roman had also tweeted that she was 'not feeling so well' but didn't mention symptoms foretelling a heart attack. After doctors discharged her, Tami tweeted:
"Thx 2every 1 for the get well wishes. Never thought I'd have a mild heart attack at 41. God has a way of bringing things into perspective. Finally going home 2my kids- heart meds and all."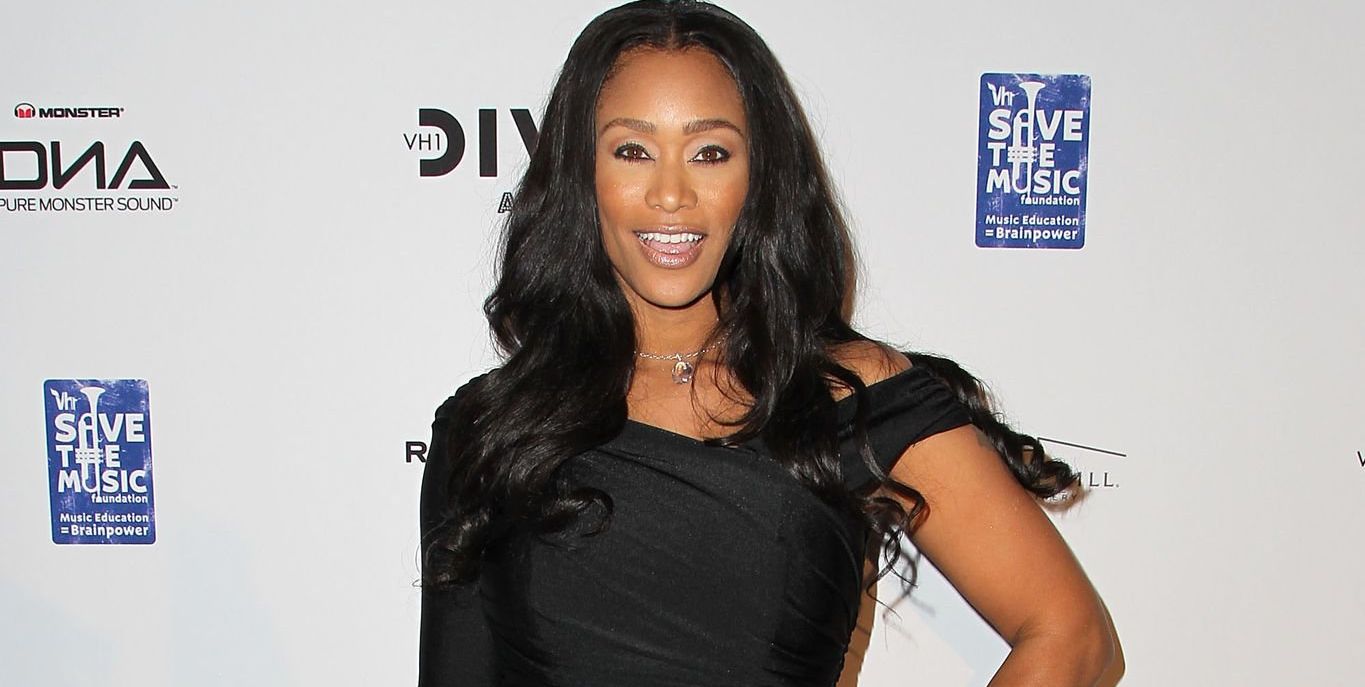 Roman also stated that she'd take a break from social media to focus on recovery: "I'm off twitter 4 awhile, no stress recovery, but I appreciate ALL the positive energy & the negative 1's-get a life – I sure appreciate mine."
Tami's mild heart attack resurfaced five years later as concern for her health grew. Via a tweet, Roman assured fans she'd overcome her health problems:
"So apparently I had a heart attack AND DIDN'T KNOW. I'm fine, beautiful ppl – that was years ago! A mild one but yo girl is FINE."
Roman lost weight in 2014 after a diabetes type 2 diagnosis
Two years after suffering a heart attack, Roman returned to the emergency room. Tami's daughter called 911 after finding Roman passed out in her Houston home.
Doctors concluded that the reality star passed out due to diabetic shock and dehydration. Tami spent the night in the hospital before getting discharged in the afternoon.
During her diabetes type-2 diagnosis, Roman weighed 185 pounds. She'd undergone a liposuction procedure in 2011 but regained the weight over the years.
Following the diagnosis, Roman subscribed to a supplements, dieting, and exercise regimen that shaved 30 pounds off her body in several weeks. According to Shape, a weight loss pill called NV Clinical helped her shed the pounds without much stress.
"I lost seven pounds in the first week of taking NV without making any major changes to my life," Roman said. Tami saw her weight loss as a success, but some fans criticized her new look, stating that she'd gotten 'too skinny.'
Tami responded to the critics via an Instagram statement, informing netizens that she needed to lose weight for her health. She wrote:
"I didn't lose weight, I lost my willingness to die. DIABETES IS NO JOKE! I Detox, suppress my appetite and make better food choices. So enjoy yourself laughing, leaving negative comments & calling me a "crackhead"…but I have two beautiful daughters and I'm gon' live for them by ANY means necessary."
In a 2018 episode of Basketball Wives, Roman reiterated that she lost weight because of her diabetes, not for her looks. Tami told Jackie Christie:
"I'm a diabetic, okay? So for me my weight is very serious. I finally decided to take charge of my fucking life so that I can live for my kids and my man, and so because of that I lose weight. I'm 48 years old. You know what I'm saying? So this is how my body reacts to me making proper choices with my diet."
Tami has suffered from body dysmorphia since a traumatic experience in her early teens
In November 2021, Tami Roman appeared on The Real and recounted her life-long battle with body dysmorphic disorder. Roman explained that she'd battled the disorder since a traumatic experience in her early teens.
Tami explained that as an ambitious 13-year-old pursuing a modeling career in New York City, she met a modeling agent who ruthlessly picked apart her less than 120-pound, 5'9" frame. Roman said:
"She literally stood me in front of a mirror and said, 'You've got back folds. You've got fat over your knees. You need to do something with your chin. Your breasts are sagging. And I went home that night and from that moment, every time I looked at myself in the mirror I could find something wrong with myself."
Roman said that from that moment, she couldn't help but see flaws on her body – real or imagined. She endeavored to maintain a skinny appearance, believing she couldn't succeed as a model without a small frame. Tami continued:
"I started doing everything I could think of to do to be as skinny as I could possibly be, being obsessive about my weight loss. People don't realize, that's why I got my mouth wired in 1993, to be skinny when I was already skinny."
Tami said that she still struggles with the disorder over three decades later. Netizens commenting that Ronan looks too skinny encourage her to look even leaner. She sees the attempts at trolling as validation of her efforts to get thinner. Tami explained:
"They leave negative comments, but for me, my mind has such a warped sense of perception, it's a compliment. 'Tammy, you look too frail. Tammy, you look like a bobblehead. Tammy, you look skinny.' In my mind, that goes, 'Well, I'm on the right track! I'm getting skinny!' And then I don't know when to stop.'
---