Susan Boyle is a Scottish singer who rose to fame for her rendition of I Dreamed a Dream from Les Miserables on the third series of Britain's Got Talent. Despite her second-place finish, Boyle signed a recording contract with Simon Cowell's label Syco Entertainment.
Boyle's first album, I Dreamed a Dream, became the UK's best-selling debut album of all time and set the record for biggest first-week sales by a debut album. Her second album, The Gift, topped charts in the UK and the US twice in 2010. So far, she has released eight studio albums, with the latest one, Ten, dropping in 2019.
Susan is excited to return to the stage after spending months in isolation due to the coronavirus
After completing her Ten tour in the first weeks of March 2020, Susan retreated to isolation as the coronavirus spread like wildfire across the world. As a type-2 diabetic, Susan heeded advice to self-isolate as her condition put her at a greater risk of succumbing to the deadly virus.
Boyle has no plans to retire soon, however. She plans to emulate her idol Elaine Paige by singing well into her seventies. During her famous BGT audition, Boyle amused the crowd by stating that she wanted to emulate Paige. Few took her seriously, but as soon as the first notes came out of her mouth, none doubted that Elaine was destined for greatness.
"I love what I do and want to keep doing it so long as the public enjoys it," Elaine told The Sun. "I'm going to hang on for dear life to what I do. I've not been able to do much. But that will change later, I'm always an optimist."
Self-isolation was as tough on Susan as it was on everybody else. "I've had days when I've felt low or stuck in a rut, or bored or staring at the same four walls – but everyone's been in the same boat," Susan added. In March 2021, Susan took a huge step towards returning to the stage by getting vaccinated. She wrote on Instagram:
"Monday felt for the first time like there is light at the end of the tunnel. There is so much disinformation surrounding the vaccine but I encourage you to go out and get the vaccine when it's available to you. I am grateful for science, grateful for medicine and especially grateful to the wonderful NHS nurses and doctors."
The specifics of Susan's return remain unclear. However, a source speaking to The Sun mentioned that she was hoping to perform in the US in November. The source added that organizers had approached Boyle about performing in a string of shows in Las Vegas in late 2021. The source said:
"Susan is really excited to be asked and she is hoping to head over to the US in November to perform if she can. She has been holed up in Scotland during the pandemic but she is desperate to get back out there singing again. She loves working – and she could definitely be tempted by some sequins."
Susan's planned tour didn't happen, but we hope to see her back soon.
Despite her considerable wealth, Susan still lives in her family home in West Lothian, Scotland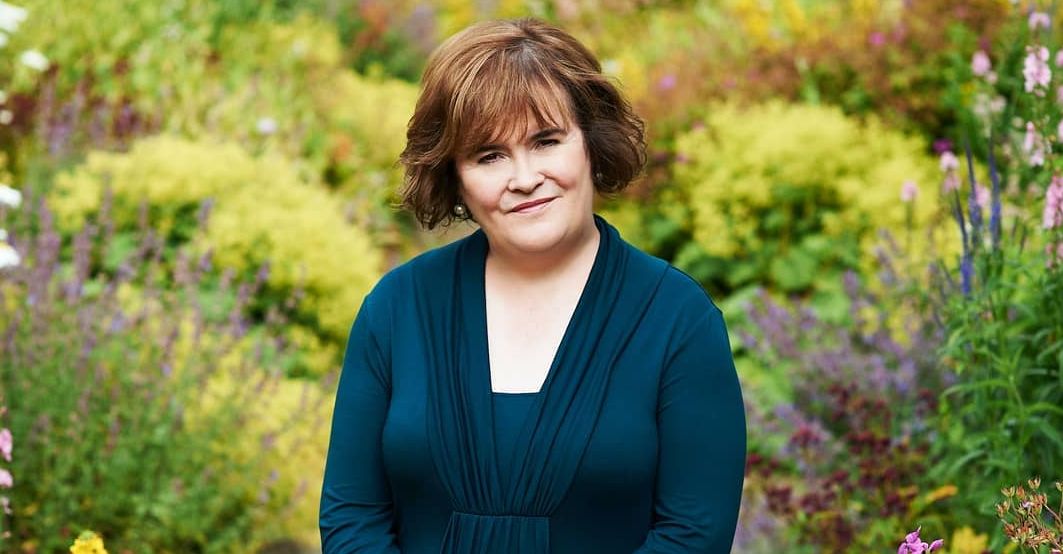 Two years before her BGT audition, Susan Boyle had lost her mom. She felt hopeless and devastated after the loss, but she later revealed that some sort of divine intervention involving her mom pushed her along during the competition. "I'm sure there was divine intervention involved," Susan said.
Boyle secretly panicked after she placed second in BGT. "I didn't want to go back to my old life," she told The Metro. "Then Simon [Cowell] came running up on stage and whispered into my ear that I had a recording contract no matter what and the panic gave way to exhaustion."
Susan quickly brushed off her BGT disappointment and delivered three chart-topping albums in three years. It took Boyle a while to get used to the sudden fame. "The biggest change was really the instant fame, from being a wee unknown lady with a cat in Scotland to being recognized wherever I went," Boyle told People. "It took some getting used to."
Boyle's net worth skyrocketed into the millions as her albums achieved record sales. Nevertheless, she remained humble and grounded, unwilling to live life as most celebrities do. She still lives in her family home in Blackburn in West Lothian, Scotland.
"It's good to be in your mum's house as well, there's a lot of nice memories in my mum's," Susan told The Sun. "I sort of feel she's present here, somehow." Susan doesn't have a partner to share her house with. She's been single for the past seven years.
In 2009, Boyle famously revealed that she'd never been kissed. She met her first boyfriend, a Connecticut doctor, during the US leg of her 2014 tour, Susan Boyle in Concert. The pair met in Clearwater, Florida, and had planned to move in together in Scotland. "I hope he comes over," Boyle told The Sun.
"All I'll say is we are around the same age and he was a very nice guy." Unfortunately, the relationship ended, and Susan has been single ever since.
---