Stacy Keibler left the Baltimore Raven's cheerleading squad to star as a wrestler on WCW. She joined WWE in 2001, where she shined up to her retirement from wrestling in 2006. She ditched the ring to pursue a Hollywood career, which didn't pan out. However, it facilitated her meeting with her 2-year boyfriend, George Clooney.
The pair's very public relationship ended amicably, almost a year before she met her husband, Jared Pobre. The couple married in March 2014, and several months later, they welcomed their first child, Ava Grace.
Since then, Stacy has been in and out of the public limelight. Let's find out what she's up to now. 
Stacy moved out of the spotlight to raise her children in Jackson Hole, Wyoming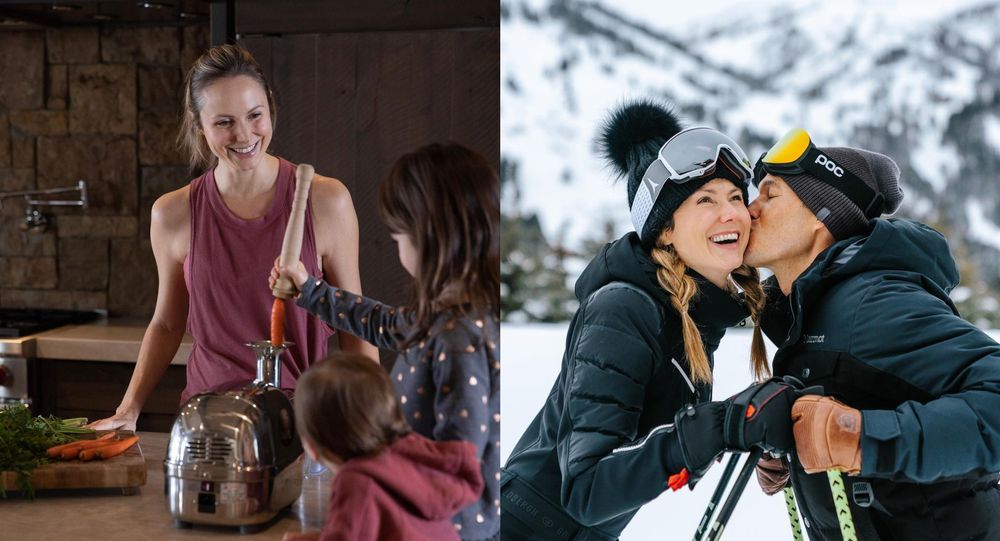 Stacy and her husband Jared Pobre knew that they wanted to start a family even before they got married. She decided that she would raise her kids away from the spotlight of Hollywood. The pair chose Jackson Hole, Wyoming, because it supported their outdoorsy nature. Stacy told Parade:
"We just knew right away it was a place where we wanted to have our kids grow up. And it's so nice to be active with the kids. We go hiking, we go biking. Jared is an amazing cook so we are always cooking at the house. We're really enjoying a much slower paced life as opposed to the city life that we were used to."
Keibler then took a break from social media several months after the couple welcomed Ava Grace. "I was really enjoying for the first time in my life, the downtime of being with my family," Stacy said. 
During her social media hiatus, the couple founded a skin-care company for men called Caldera + Lab. "It is the first men's skin care line in the U.S. to be certified by two of the world's nontoxic certification bodies, Made Safe and COSMOS," Stacy added. 
Keibler and Jared now raise three children in Wyoming: Ava, Bodhi, and Isabella. She describes being a mom as a full-time job, but she does take some time to relax. She said:
"It's also equally important to take care of yourself and to nurture yourself. And for me, if I can book a massage and it's just one hour where I turn my phone off and someone is really taking care of my body, I find that just so nourishing for my mind, my body and my soul. Honestly a one-hour massage can do wonders."
Stacy enjoys the freedom that comes with living away from the flashing lights of Los Angeles. "I don't wear makeup at all there, which is the total opposite of L.A.," she added. "In Jackson Hole, I don't put anything on like at all, not even like mascara some day." 
Keibler seems to have taken another break from social media to focus on her family. She last posted on Instagram on 11th May 2020 in celebration of her job as a mother. "Today is so special because it's my first Mother's Day as a family of five!" Stacy wrote. "My heart is filled with so much love."
Stacy has ruled out returning to wrestling but is willing to resume acting
Stacy has ruled out a return to wrestling. She's still in great physical shape and would likely thrive in the ring, but she doesn't want to deal with the sport's grueling schedule. 
"It's such a grueling lifestyle and being on the road four, five days a week, it's hard to be with your friends and family and you're sort of trapped in this bubble," Keibler told Sam Roberts. "It was just time to move on from that." 
However, Stacy might resume her acting career. She didn't fare very well in the acting realm, but she sees acting as something she can pursue. Stacy told Parade that she would enjoy appearing in something family-oriented:
"There are certain projects that I think would be really fun for my kids to see because they don't know any part of that life. It would be fun for them to see me make a family movie, a Christmas movie or to do something like that."
---