Simon Leviev is the subject of Netflix's latest true crime documentary titled The Tinder Swindler. The show portrays Leviev as a master conman who's reportedly obtained $10 million from unsuspecting Tinder matches. Three of the women Simon swindled – Cecilie Fjellhoy, Pernilla Sjoholm, and Ayleen Charlotte – narrate their ordeal in the series.
Leviev was born Shimon Hayut. He was imprisoned for fraud-related offenses in his native Israel in 2011 and later in Finland for defrauding three women. In 2017, he returned to Israel and changed his identity to Simon Leviev. Simon told his victims that he was the heir to diamond tycoon Lev Leviev, even though he shares no familial connection to the billionaire.
Simon lives in Israel and is reportedly dating a model
After leaving jail in Finland, Simon traveled around Europe freely, despite being a wanted man in Denmark, Norway, Sweden, England, and Germany. He was apprehended in 2019 in Greece for traveling with a fraudulent passport and deported to Israel.
"I never presented myself as the son of anyone, but people use their imaginations," Simon told Channel 12 News in response to allegations that he presented himself as Lev Leviev's son.
In December 2019, a court sentenced him to 15 months in prison after finding him guilty of theft, forgery, and fraud. He earned early release from prison after five months for good behavior.
"Hayut had met conditions for release under a program aimed at reducing the prison population amid fears of a coronavirus outbreak among inmates," a report by The Times of Israel read. 
Pernilla Sjoholm, one of his victims, protested his release. Per Decider, she said: "I was in shock from the decision to release him. I'm really disappointed by (Israel's) justice system which gives a man like that a reduced sentence. He deceived people and left prison after five months? Did you go crazy in Israel?"
Leviev is a free man in Israel. Per his social media posts, he lives a luxurious life: he poses next to private jets and expensive cars, smokes cigars, exclusively wears designer, and eats pricey dinners. 
Simon is reportedly dating an Israeli model called Polina.
Leviev's victims hope that the film will pressure governments to convict him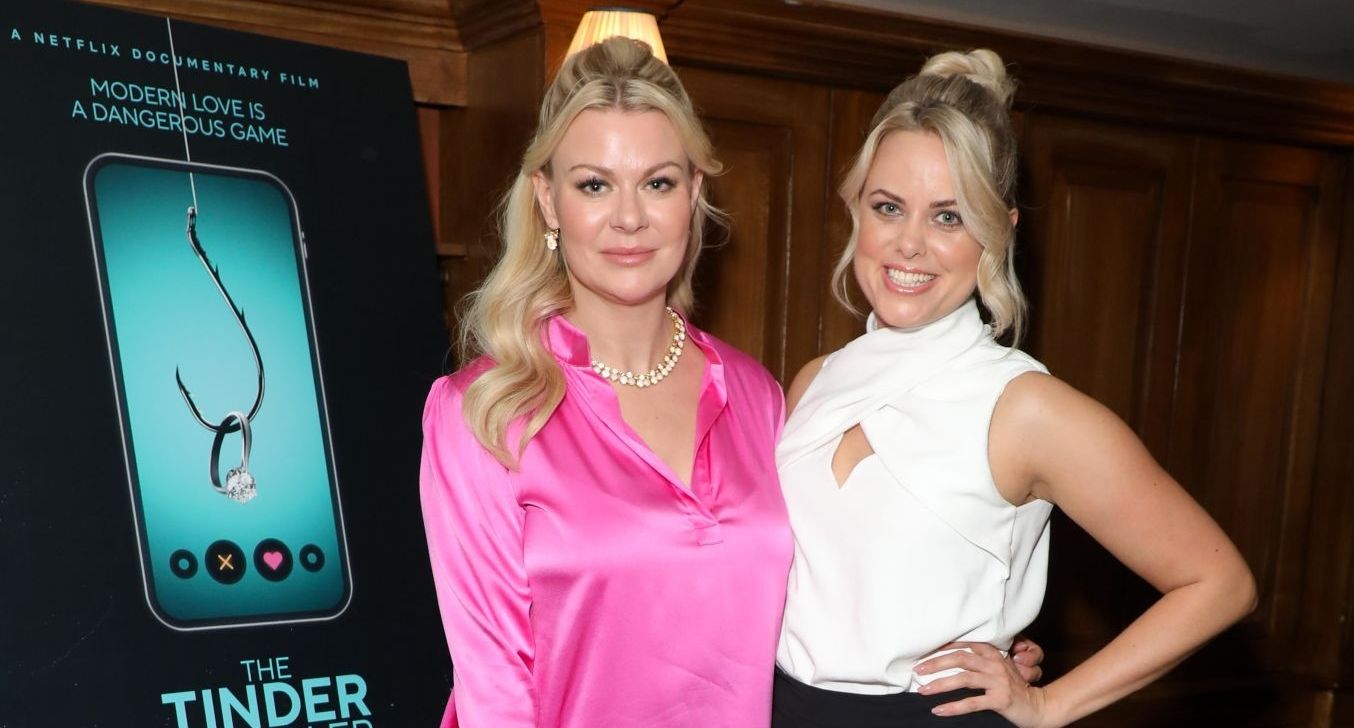 Given the extent of Simon's alleged crimes, it's surprising that he has faced charges for his crimes in countries other than Finland and Israel.
Fraud victims are unfairly dismissed as gullible, but Cecilie, Pernilla, and Ayleen opine that anyone would have fallen for Simon's schemes.
It's difficult not to fall for Simon's assertions that he is a millionaire, given the photos on his social media pages. Per his victims, Leviev gives off a vibe that he's used to luxury: he sets up dates in expensive hotels and often appears with a bodyguard.
After Cecelie's first date with Simon, she agreed to accompany him to Bulgaria on a private jet. "I had no reason not to believe him," she said. In Bulgaria, he offered her a sob story about how he'd been a victim of anti-Semitic attacks in South Africa after business associates framed him.
It marked the second phase of his plan: portraying himself as a victim of shady business associates. Simon will inform his victims that his associates have attacked him and frozen his accounts, cutting off his money supply.
Panicking and in shock, the unsuspecting victims agree to lend Simon money. The ruse continues until the victim realizes that they've been conned. By the time Cecilie realized that Leviev was a con, she'd borrowed over 185,000 Pounds.
"And that's when I almost crashed my car, feeling suicidal," Cecilie said. Pernilla and Ayleen faced similar ordeals, losing money to the skilled swindler.
The documentary's creator, Felicity Morris, told The Sun that she spoke to more victims of Leviev's scheme, but they refused to appear on television, fearing victim shaming. Morris said:
"There are many other victims we spoke to but who didn't want to go on camera. They feared that by speaking out, they'd be victim-shamed, and indeed, when the story came out in VG, Cecilie and Pernilla were hounded by people online calling them gold-diggers, naive and blaming them."
Leviev's victims hope that the film will pressure governments to investigate, arrest, and charge the Tinder Swindler. The women have also lodged lawsuits against Simon, hoping to attract more attention to their plight. Felicity Morris added:
"I hope that this film exposes him on a whole new level and acts as a reckoning for him and any others like him. Truly understanding what these women have been through made me determined to make a film that would expose Leviev for who he really is to a global audience – and act as justice for them."
Meanwhile, Simon has threatened to sue the film for defamation. He sent the following message to the filmmakers after they asked him to participate in production: "I will proceed with the lawsuit against you for defamation and lies and that everything is based basically on a lie. And that's it. This is how it's gonna be."
---