The final debate between Tim Ryan and the Trump-endorsed J.D. Vance was relatively civil until the moderator asked for the candidates' thoughts about the 'great replacement theory.' Ryan accused Vance of agreeing with the controversial theory, which claims Democrats are systematically 'replacing' white U.S. voters with immigrant voters, eliciting a sharp retort from J.D.
"What happens is my own children – my biracial children – get attacked by scumbags online and in person, because you are so desperate for political power that you'll accuse me, the father of three beautiful biracial babies, of engaging in racism," Vance said. Vance further accused Ryan of slandering him and his family.
Vance married his wife, Usha Chilukuri Vance, after the couple met in law school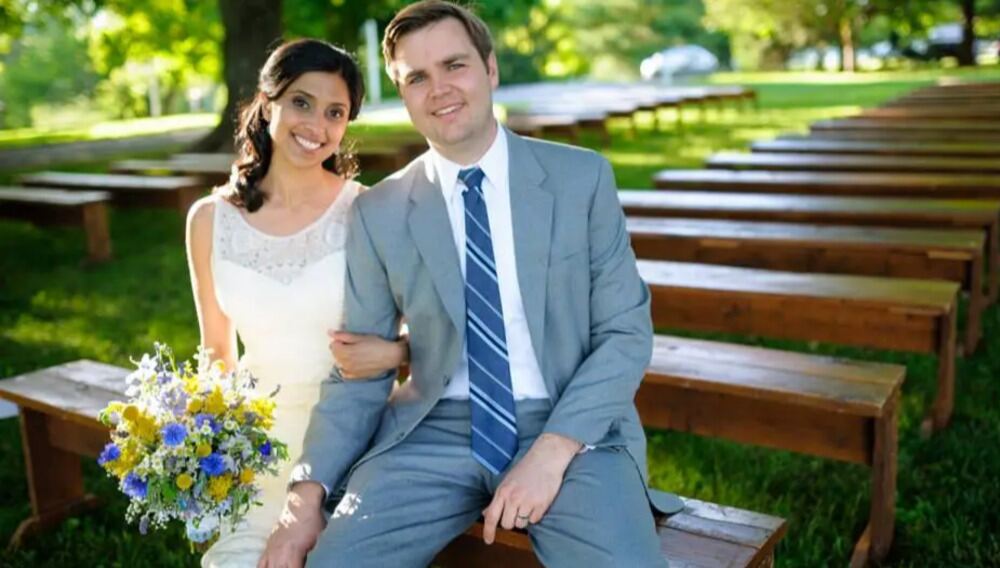 J.D. Vance and Usha Chilukuri, a San Diego, California, native of Indian American heritage, met at Yale Law School. Usha told NBC News in 2017 that Vance's positive attitude drew her to him. "He felt very different," Usha said. Usha and J.D. Vance tied the knot in 2014.
In his book Hillbilly Elegy, Vance wrote that Usha identified he harbored unresolved trauma from a difficult childhood. According to Vance, Usha noted that he had no conflict resolution skills and assured him that he wouldn't end up like his addict mother.
Thanks to Usha, Vance gave up the hillbilly lifestyle but retained the positive values he'd acquired during his upbringing.
According to Vance's speech at Pacifica Christian High School in September 2021, he sees marriage as a lifelong commitment. Vance lauded his grandparents for refusing to divorce despite having a chaotic marriage.
J.D. said he saw many kids suffer because their parents divorced. "That recognition that marriage was sacred I think was a really powerful thing that held a lot of families together," Vance said. "And when it disappeared, unfortunately a lot of kids suffered."
In a subsequent speech at a Toledo Right-to-Life forum, Vance described divorce as 'one of the most dangerous assaults' on family. J.D. suggested that married couples should stick together for their children's benefit regardless of the circumstances. He said:
"If we want children to grow up with healthy, happy lives, we should be reminding them that the most important thing that we can do for our kids is make sure they grow up with a mom and dad at home. The assault on the institution of marriage has been a profound evil."
Chilukuri once clerked for Supreme Court Justice Brett Kavanaugh
After graduating from Mt. Carmel High School, Usha enrolled in Yale University to study history. She then acquired a Master of Philosophy degree from the University of Cambridge, which she'd joined as a Gates Cambridge Scholar. From 2010 to 2013, Usha studied law at Yale Law School.
In the summer of 2014, Usha worked as an associate for Taft Stettinius & Hollister LLP in Cincinnati, Ohio. Chilukuri then moved to D.C., where she clerked for then-Judge Brett Kavanaugh at the United States Court of Appeals for one year.
In 2015, Usha joined Munger, Tolles & Olson LLP as an associate. She held the position for two years before clerking for Chief Justice John G. Roberts of the U.S. Supreme Court. In 2018, Usha returned to Munger, Tolles & Olson LLP, where she works to this day, according to her LinkedIn page.
Usha's bio says she handles litigation and appeals in various sectors, including technology and higher education. Heavy reports that Usha is licensed to practice law in California, D.C., and Ohio.
Usha and Vance raise their three children in Cincinnati, Ohio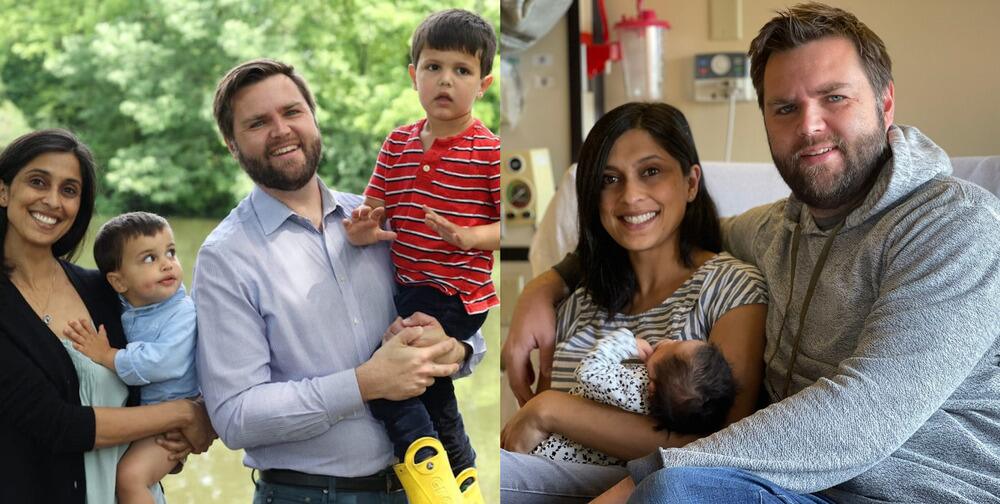 Vance and Usha welcomed their first child, Ewan Blaine, in 2017. The name and date of birth of the couple's second child remain a mystery.
The couple welcomed Mirabel Rose Vance, their first daughter, in December 2021. Vance tweeted: "We were blessed with an early Christmas present this year. Everyone please meet Mirabel Rose Vance, our first girl. Mama and baby [are] both doing great, and we're feeling very grateful this Christmas season."
Chilukuri and Vance raise their children in a $1.4 million estate in Cincinnati, Ohio, which they purchased in 2018. Vance chose the location due to its proximity to his family.
---