Jennifer Aniston is an American actress who rose to international fame for her portrayal of Rachel Green on the sitcom Friends. She earned multiple awards for her role on the show. Since then, Aniston has maintained her status as one of the top actors in Hollywood. Some of her biggest box-office hits include Horrible Bosses and Just Go with It.
Matt LeBlanc also gained fame for his role in Friends. LeBlanc earned three Emmy nominations for his role in the sitcom. From 2011 to 2017, LeBlanc played the role of a fictional version of himself in Episodes. Matt's exceptional portrayal of himself earned him a Golden Globe Award.
This article will look at Jennifer and Matt's relationship.
Matt's father claimed that Jennifer and Matt dated during their stint on Friends
In 2015, Matt's father dropped the bombshell when he claimed that Matt and Jennifer dated during their time on Friends. He told Star Magazine, "He even had a relationship with one of the girls… Jen. They would make out in the dressing rooms. He told me about it – it was when she was married to Brad Pitt."
The comments were considered controversial because Jennifer was married to Brad Pitt, and Matt was engaged to Melissa McKnight.
A representative for Jennifer denied that she was in a relationship with Matt. "Jennifer has never had a romantic or sexual relationship with Matt LeBlanc," the rep. said.
Jennifer and Matt hated their characters' relationship on Friends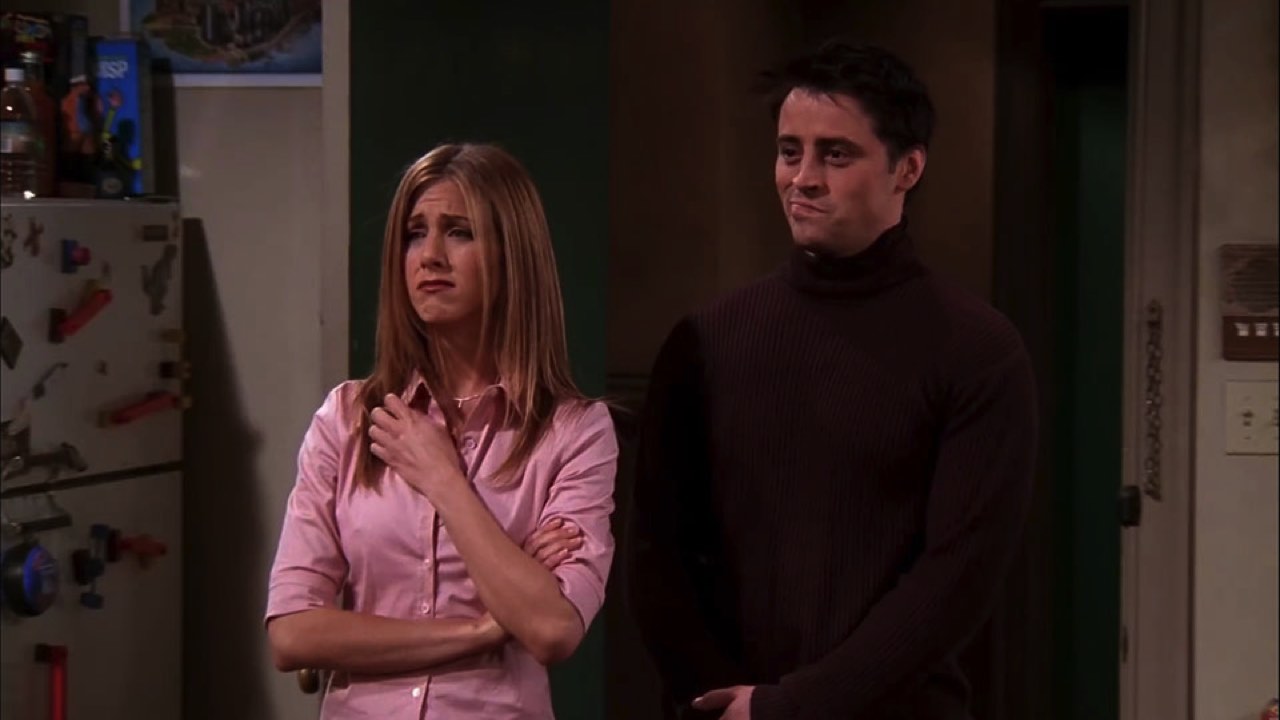 Friends fans will remember that awkward period that Joey (Matt) and Rachel (Jennifer) had a fling. Most people hated that part of their storylines, and it turns out that Matt and Jennifer hated it too. In 2018, the show's executive director, Kevin Bright, told Digital Spy:
"In the beginning, Matt LeBlanc did not want to do that story. He was very firmly against it, saying that he's Ross's friend, and that the type of friend that Joey is would never go and take someone else's girlfriend."
In 2017, Aniston told Elle that Joey and Rachel's romance was never meant to be. "It was Ross and Rachel all the way," she stated. "I just don't think Joey and Rachel could have made it."
Reports that Jennifer and Matt have a strained relationship turned out to be false
We were undoubtedly excited when we learnt that HBO would air special episodes of Friends alongside reruns of previous episodes. However, our hearts sank when New Idea published an article stating that Matt and Jennifer's strained relationship threatened the much-awaited Friends reunion.
The article stated that LeBlanc felt uneasy about reprising his role because of his poor relationship with Aniston. Fortunately, a spokesperson for LeBlanc dismissed the rumors. Furthermore, Gossip Cop reported that Aniston and Matt remained friends after Friends ended in 2004.
Friends reunion was set to drop in May 2020, but the showrunners postponed filming due to the coronavirus pandemic. Actor David Schwimmer (Ross) told Entertainment Tonight that they plan to resume filming for the reunion in mid-August.
---