Shawn Bradley, also known as The Stormin' Mormon, used his impressive 7-foot 6-inch frame to put in over 2000 blocks in his NBA career. Bradley wasn't a prolific scorer, but he proved his worth in defense. Sadly, an unfortunate biking incident damaged Shawn's spine, hindering any movement from the chest down.
Bradley's wife, Carrie Cannon, wrote on Instagram that the family had traded in the hellcat for Shawn's wheelchair. A recent article on Sports Illustrated detailing Shawn's condition revealed that the wheelchair weighs nearly 500 pounds and took three months to engineer. Let's take a closer look at Shawn Bradley's wife, Carrie Cannon. 
Carrie Cannon has been Bradley's main support after his spinal injury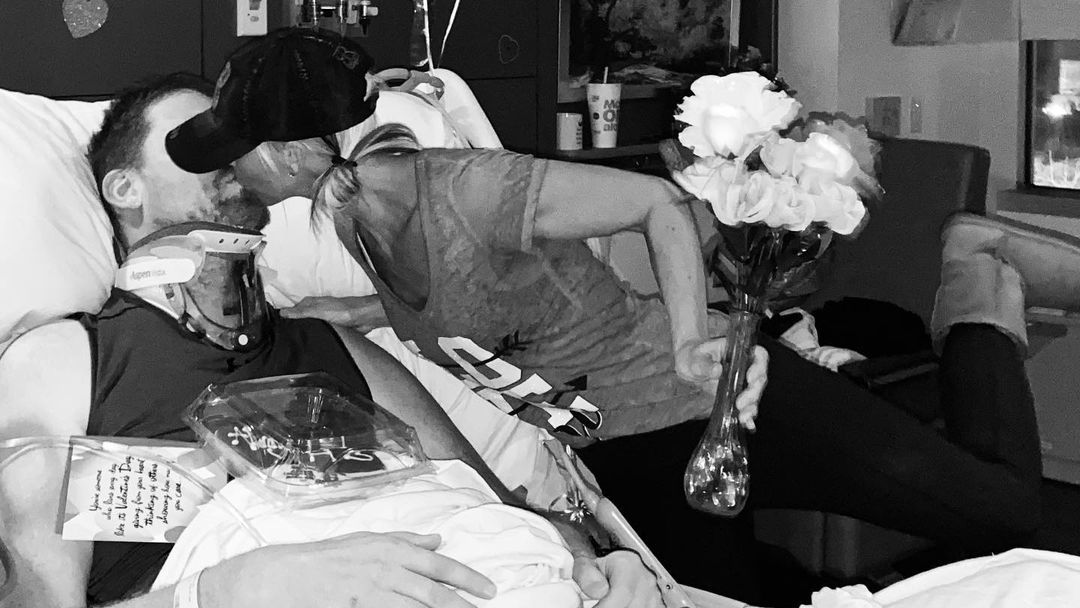 After Bradley's accident, Carrie collected his bike and rushed to the hospital. She waited outside the operating room, not knowing the extent of her husband's injuries. In the ICU, Bradley tried to say 'I love you' to Carrie, but all he could do was move an arm and point his fingers in her direction.
By then, doctors had diagnosed Bradley as a C6 quadriplegic, meaning that he'd lost sensation and function from the top of his ribs. Three months after the incident, Carrie and the Mavs put out a statement thanking the public for their support in aiding Bradley's recovery.
So used to relying on Bradley for support, Carrie became Bradley's anchor. When Shawn was in the hospital, she brought food to and exchanged smiles with the staff. When she got home, however, the emotions spilled out in waves of tears.
"It's not the person that's involved in the accident," she told Sports Illustrated. "It's a domino effect. Our family has been forever changed."
Cannon has become one of Bradley's caregivers. She bathes him, shaves him, and occasionally helps with bowel cleanup. Individual and couple's therapy has helped Carrie and Shawn deal with the new dynamic. "I didn't ask her to this," Bradley said. "This isn't what 'in sickness and in health' typically means."
Carrie and Shawn tried date night after he left the hospital, but moving Bradley around proved too difficult for her. "I love him, and he was so happy, so I never wanted to tell him," Carrie said. Bradley sometimes sees himself as a burden, invariably leading to disturbing thoughts.
"Maybe it'd be better if this was all over," he said. "Yes, those thoughts creep in – and they're real. I can't ever imagine myself acting on those thoughts, but I definitely have them."
Cannon is a source of infinite positivity. Her Instagram posts portray her as a woman who's accepted fate and chosen happiness. She captioned a May 2021 post of her kissing Shawn on the hospital bed as follows:
"Shawny and I r incredibly blessed to have found each other. And with the constantly changing circumstances in which we live, we r lucky to go through crazy together. So grateful for an eternal outlook and for those that have genuinely helped not only Shawny, but our entire family as this process affects not only the patient but the caregivers too."
Bradley adopted Carrie's children after their biological father left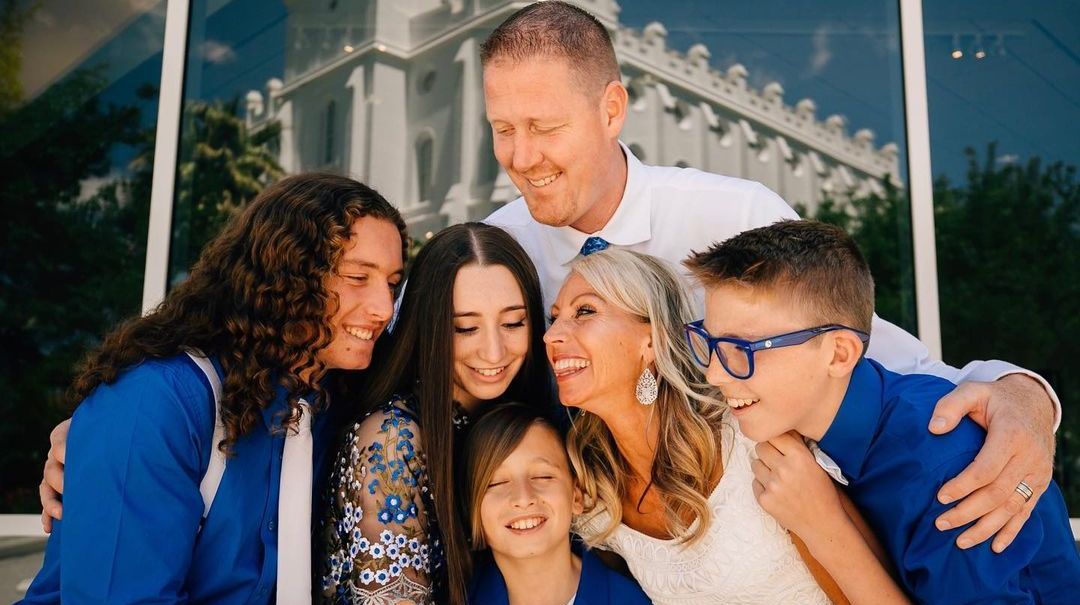 Bradley and Carrie had children in other relationships before they married. Shawn and his ex-wife Annette Evertson had six kids: Chelsea, Ciera, Charity, Cheyenne, Chase, and Chance. Carrie and her ex-partner had three children: Haylie, Dubbie, and Max.
In January 2020, Carrie wrote on Instagram that her kids' father had relinquished his parental rights, sending the children into mental disarray. Cooney's ex-partner had deserted the family for years before permanently disowning them.
On the flip side, her ex-partner's desertion filled them with relief as his decisions could no longer affect the children. It also allowed Bradley to adopt Carrie's children. She wrote:
"They are equally overwhelmed with joy for the opportunity to have been adopted by the father figure that has been such a positive influence while helping raise them the past couple years. Shawn and I are truly grateful for the opportunity to continue to raise these amazing – and resilient – kids and feel so blessed to able to be together forever as a family."
Bradley and Carrie's blended family featured her three kids and his two sons. "I have never been so busy, brother," Shawn told TMZ. "I have got 5 teenagers at home, got a new family, new home. It's crazy."
Carrie told Sports Illustrated that her kids benefited from having a stable father figure. Bradley spent a decade as a vice-principal at a Utah school for at-risk teens, so he knew how to deal with struggling kids.
Shawn helped Max cope with having his biological father unexpectedly appear at his football game; he cheered up a despondent Dubbie on the roof of their house; Shawn helped Haylie deal with her resentment of men, stemming from seeing her mother endure suffering at the hands of her dad.
Bradley is no longer as involved in the kids' life as he used to be, but he's still a valuable source of advice. Connie wrote on Instagram that she feels a little guilty for enjoying the children's milestone moments without Bradley. She wrote:
"These r life-changing events that Shawny would have never expected to miss, and the help would have definitely been welcomed. Instead of basking in the kids' accomplishments and finding excitement in their new adventures, I found myself overwhelmed with guilt that I can't be in two places at once. My lesson in life right now is: to live AND ENJOY the present, whatever and wherever it may b…"
---